Mexican Dip is the ultimate when it comes to Mexican bean dip! This recipe is loaded with ground beef, corn, beans and plenty of cheese to make it hearty enough for a meal or it's always popular at any party or fiesta when its served as an appetizer!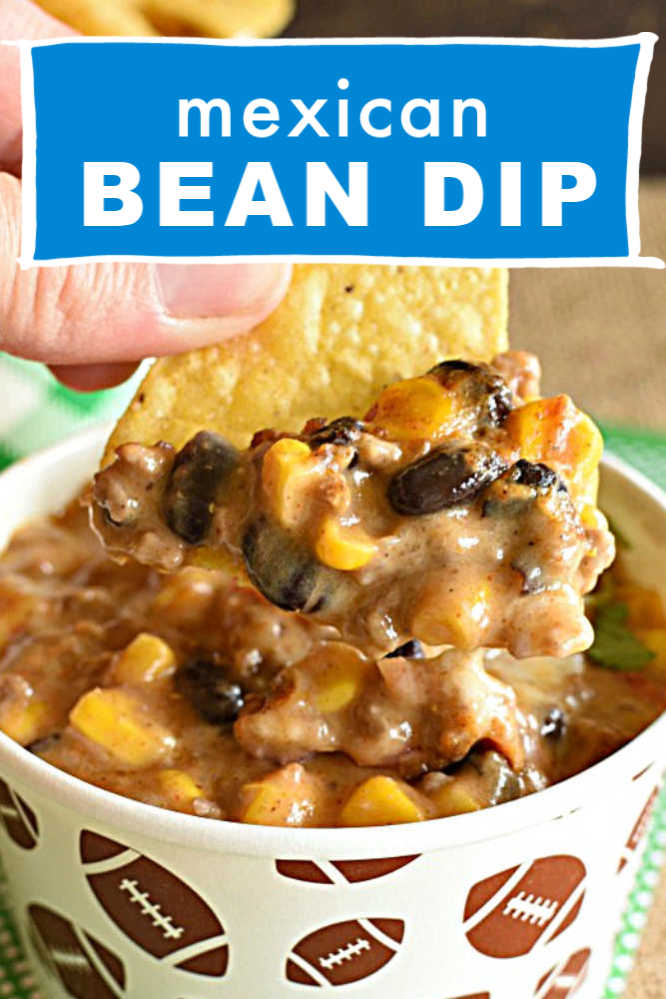 Can I have a hip hip hooray for football season? If you are like me, part of the fun of watching football is about watching the game, the other part of the fun is about chowing down on all the yummy tailgating food!
This Mexican Bean Dip recipe is one of my very favorite taco dips! Gimme a bag of chips and all the dip and I'm a happy girl! This dip has so much flavor it's not spicy hot at all!
The other thing I love about this recipe is that it can be made ahead of time and either baked in the oven later, or you can put it in the Crockpot and it will be ready when you are! #lifesaver
NOTE: You can replace one can of cream of chicken soup with a package of cream cheese if you'd like.
NOTE: I used cheddar cheese, you can use another kind of cheese like Pepper Jack or processed cheese like Velveeta if you want.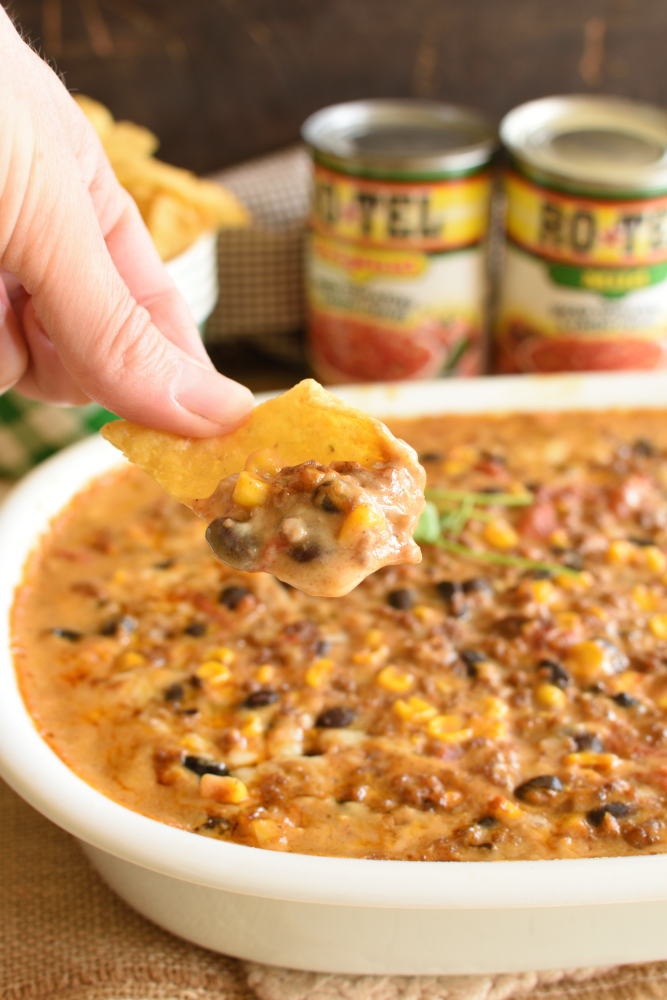 How to make Mexican Dip
This recipe really is the easiest thing in the world to make! If you really want to save time brown lots of ground beef at once and use it in recipes throughout the week. Good options are Ground Beef Burritos, Cheeseburger Casserole, Ravioli Casserole, and Sloppy Joes Cups.
STEP 1: Brown ground beef.
STEP 2: Add beef, drained corn, drained black beans, cream of chicken soup, RO*TEL, and taco seasoning to a mixing bowl.
STEP 3: Stir everything together.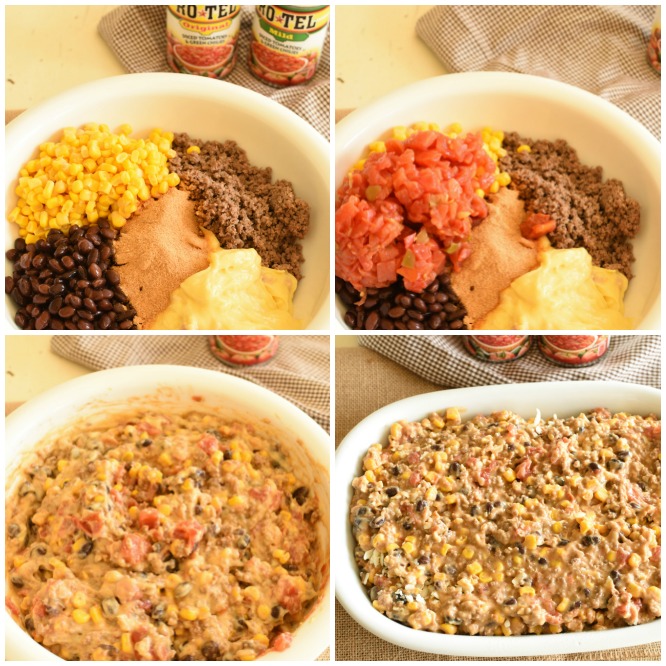 STEP 4: Spread half of the mixture in the bottom of a baking pan, or the slow cooker.
STEP 5: Sprinkle grated cheese over the bean dip.
STEP 6: Spread the remaining bean dip over the cheese.
STEP 7: Bake for 30 minutes, or cook on low in the slow cooker for up 2-3 hours.
Other Cheesy Appetizers
We love appetizers over here! I could eat them every single day for a meal and not get sick of them! It has something to do with cream cheese, cheese, and everything else that goes along with party food!
Grab my Mexican Dip recipe
Serve warm with plenty of tortilla chips because seriously I don't think life gets any better than chips and dips!
You can get fancy and serve this with sour cream, chopped onions or cilantro, and guacamole on take the easy route and serve it just like it is! It's hearty, meaty, a little spicy, and simply irresistible! It's the one appetizer that's always completely polished off before the 2nd quarter party starts!
Be sure to check out my other easy appetizer recipes! Sign up to get my emails and I'll send new recipes straight to your inbox!