Hey there! I'm Amy!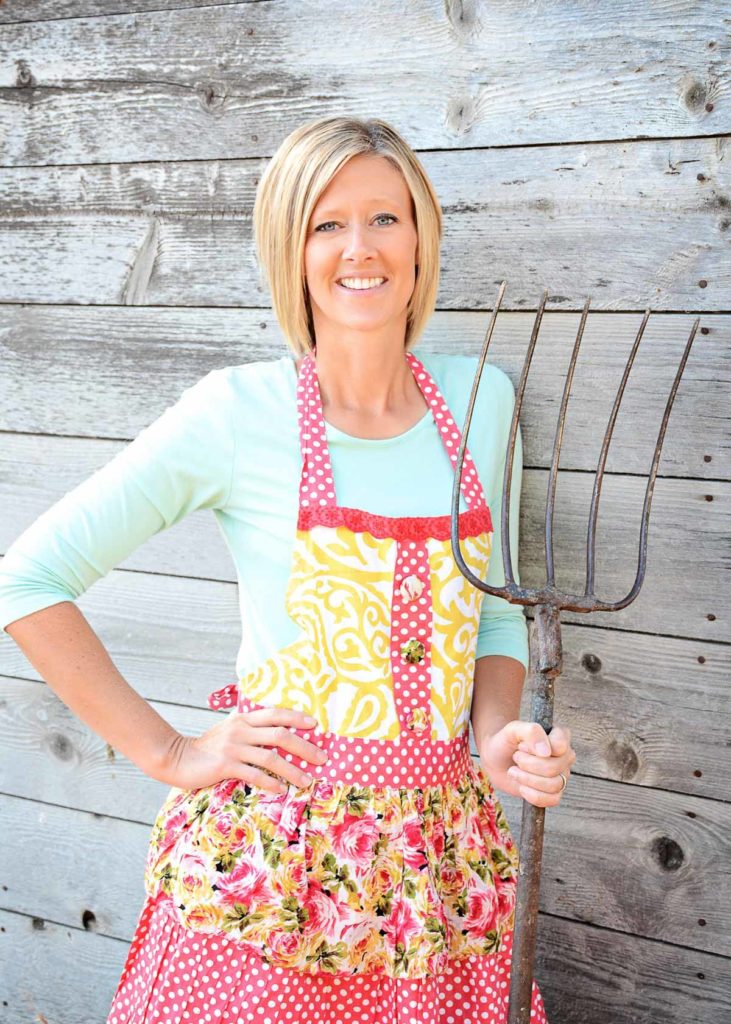 I'm a mother, wife, farmer girl, tractor driver, bookkeeper, blogger, and cow chaser! I'm an average busy mom trying to get dinner on the table day after day.
Although I don't have any professional training when it comes to cooking, I grew up in the kitchen helping my mom. She was an amazing cook and the best baker, and so were both of my grandmas! I love sharing their old-fashioned, comforting classics, mixed with some fun new recipes, with you!
I'm a simple farm girl with a crazy busy family AND I love to cook! Life keeps us running in different directions, and gathering for meals is the one thing that pulls us together. Easy recipes make it doable even on the busiest days.
Here at Little Dairy on the Prairie, you're going to find really easy, family-friendly, tried and true recipes. All my recipes have easy to follow steps for normal people that are in a hurry. There's nothing fancy here!
Easy and delicious recipes for busy families.
My favorite kind of recipes are stupid simple, yet when I share them with friends and family they beg for the recipe and can't believe how easy it is.
All my recipes have to be either:
Quick and easy last-minute recipes, like my Chicken Cordon Bleu Quesadillas, basically made with leftovers (trust me, nobody will know it's leftovers)!
Make-ahead recipes like Slow Cooker Cube Steaks that can be thrown in the Crock-pot in the morning and they're ready the minute I get off the tractor in the evening.
Make once, eat twice meals. My favorite way to save time is to make food, like my Classic Slow Cooker Roast beef, and using it through the week to make easy meals like Shredded Beef Burritos, or Old Fashioned Beef Stew.
I'm all about simple ingredients.
My family lives on a farm 60 miles from the grocery store! I'm making recipes with simple ingredients you probably already have on hand, things that are easy to keep in the pantry, freezer, and fridge.
You aren't going to need any ingredients you don't know how to say, let alone, know what they are. I'll show you how to stock up and what to do with pantry items once you get them.
Dessert is my favorite!
We eat dessert twice a day. Every. Single. Day.
I've got you covered with lots of no-bake desserts, the best cookies, really easy candy recipes, and everything in between!
My No-Bake Peanut Butter Pretzel Cookies are a reader favorite, especially for people learning how to cook and with kids. 20 Minute Christmas Crack and Mint Sugar Cookies are wildly popular during the holidays.
Although I'm a chocoholic through and through…I must say, you've got to try my PERFECT Snickerdoodles recipe! Mmmm!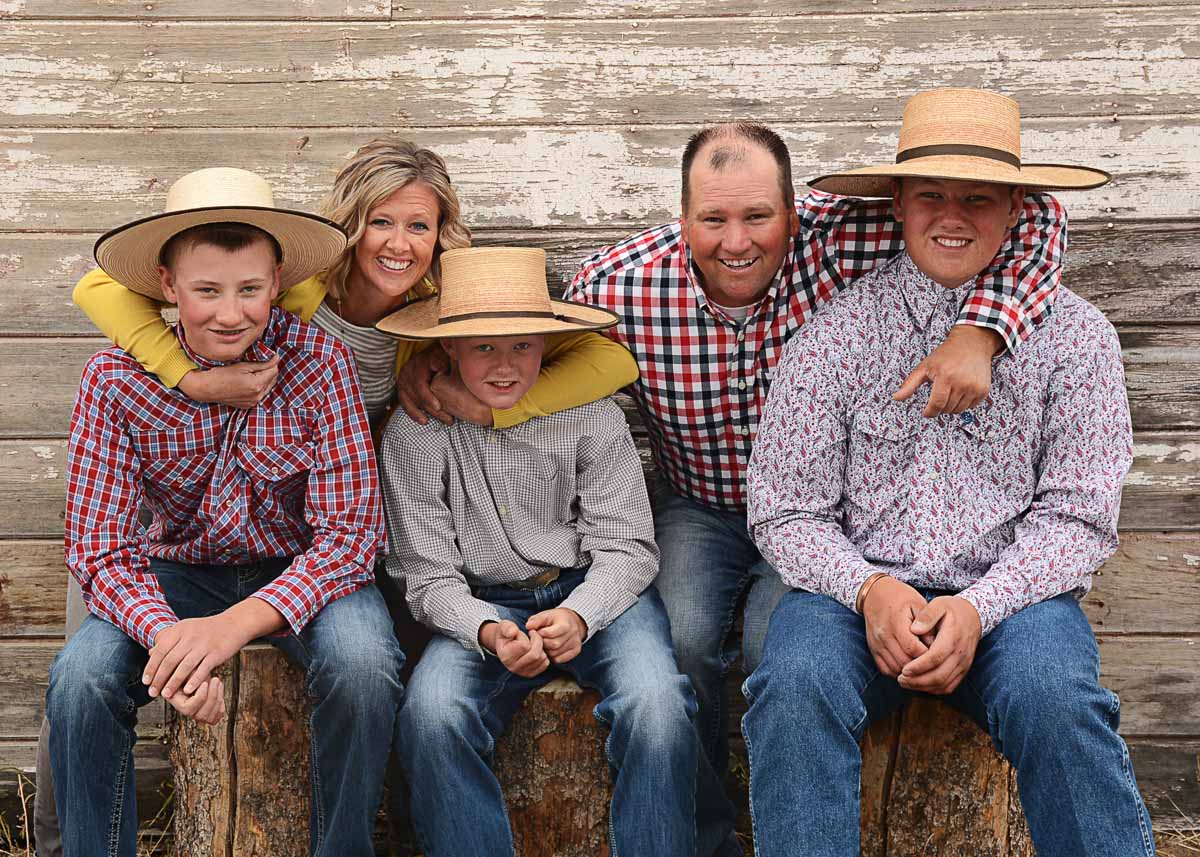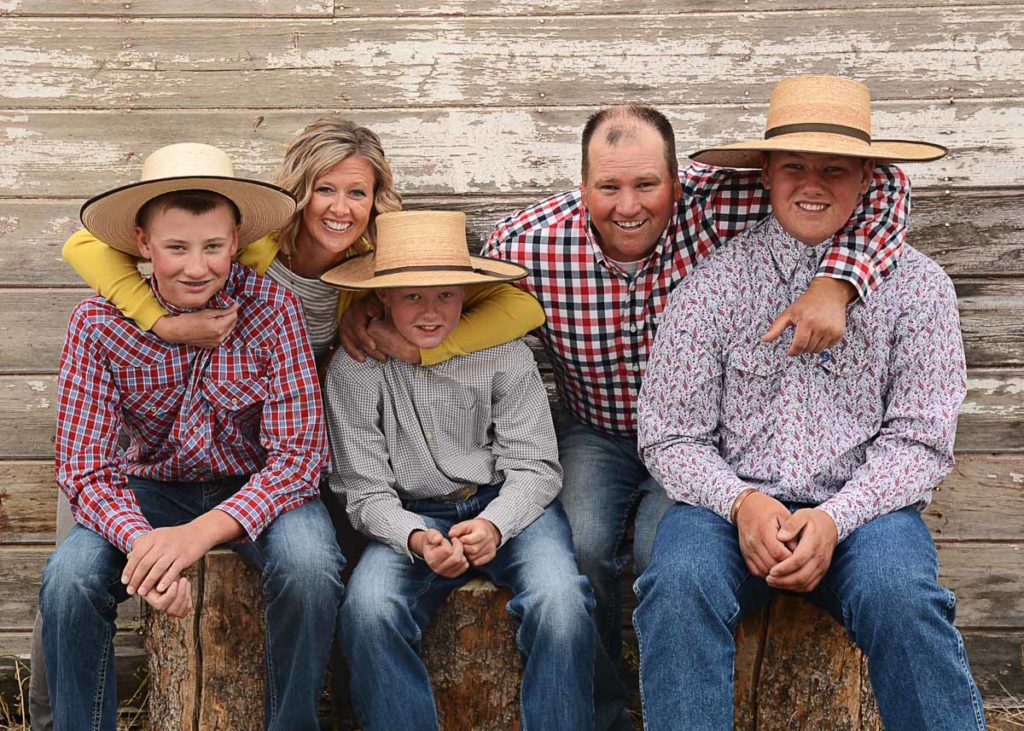 A peek into life on the farm.
My family owns and operates a dairy farm in Idaho. We milk about 1200 cows. We also raise hay, grain, and corn.
We have three boys that love to work on the farm more than anything else! The days start early and usually last late, but it's a fantastic way to raise kids. We're glad we're here!
I hope you enjoy little glimpses into our life on the farm!
Sign up and follow along!
If you're looking for new ways to switch up your regular menu rotation, or looking for comforting classics be sure to sign up for my newsletter and follow me on social media!
Thank you for stopping by!
One last thing…sharing recipes with all of you is one of my favorite things to do! I dream about food, I think about it in the shower, and I create new recipes in my head while I'm jogging.
I need your help though! I love it when I hear from YOU! It makes my day when you leave me feedback. So please, take a minute to leave me a comment if you love a recipe, or if you tweaked it and made it your own version.
Comments and feedback help me be better at what I do and make this job even more fun! I LOVE hearing from you guys!
Featured on…
Every once in a while I get off the farm and take Little Dairy on the Prairie on the road! Here are a few of the fun places I've been featured!
Eastern Idaho State Fair
Pinners Conference
Snake River Dairyman's Annual Producers Meeting
Progressive Dairyman's Magazine
Buzz Feed
Country Living
Parade