Skip the bakery and bake your own batch of The Best Chocolate Snickerdoodles! They are a little crispy on the edges and a little chewy in the middle, exactly like they should be!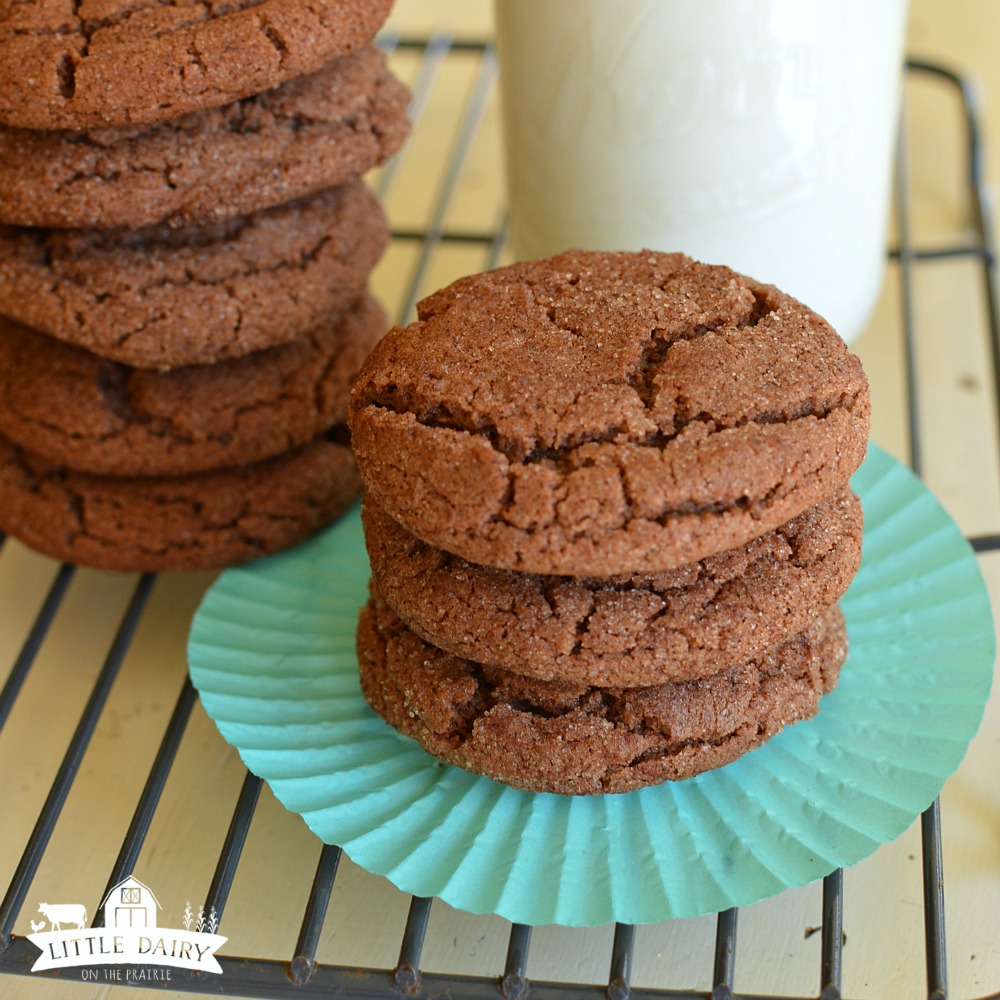 Before I tell you about these Chocolate Snickerdoodles I need to tell you a story. The other day I was driving my two little kids home from piano lessons. Branson, my twelve year old, mentioned he heard something on the radio that he just didn't understand. He proceeded to tell me that just before 5:00 everyday the D.J. tells everyone it's time to shut their computers off. Then he talks about the drive at five. Poor Branson was so confused, he thought everyone was forced to turn their computers off at 5:00. Why in the world does everyone have to turn their computers off a 5:00? I had to explain to him that most people go home at 5:00, like they quit working at 5:00, their work day is over. For the past I don't even know how many years I have been telling him farmers work longer hours than most people. It just cracks me up that he never even really understood that people actually go home from work!
Anyway, these Chocolate Snickerdoodles are the cookie you want to make soon! Chocolate chip cookies will always have my heart, but I never walked away from a snickerdoodle either. Chocolate and snickerdoodles happen to be a pretty yummy dessert mashup!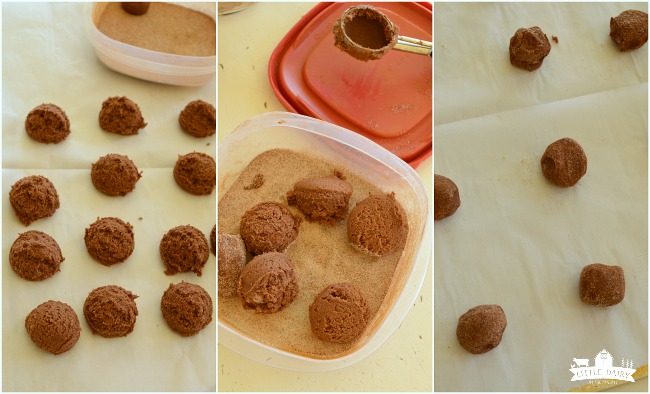 First, mix snickerdoodle dough.
I form my snickerdoodles the fast easy way because the longer the dough sits around the more of it the boys, and maybe me a little bit too, eat resulting in fewer actual cookies. Mix cinnamon sugar mixture in a container. Form cookies using a cookie scoop, drop them in the cinnamon and sugar mixture. Put the lid on the container and give it a gentle shake. Flipping it over a few times usually does the trick. Don't worry when the cookies are all weird shaped and not perfectly round. Baking will take care of that and they will still be perfect!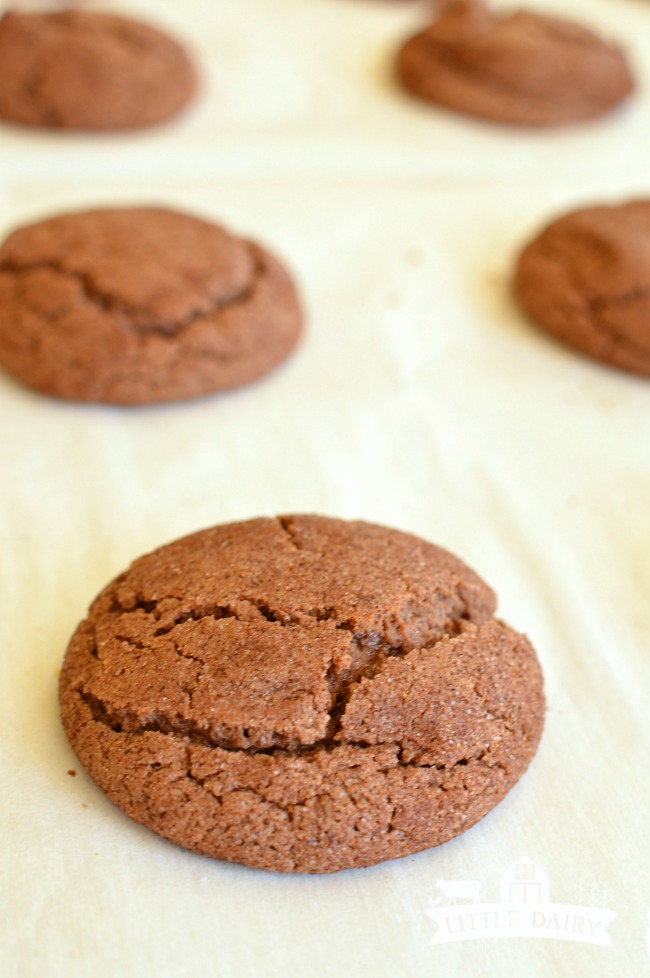 See! No weird shaped cookies!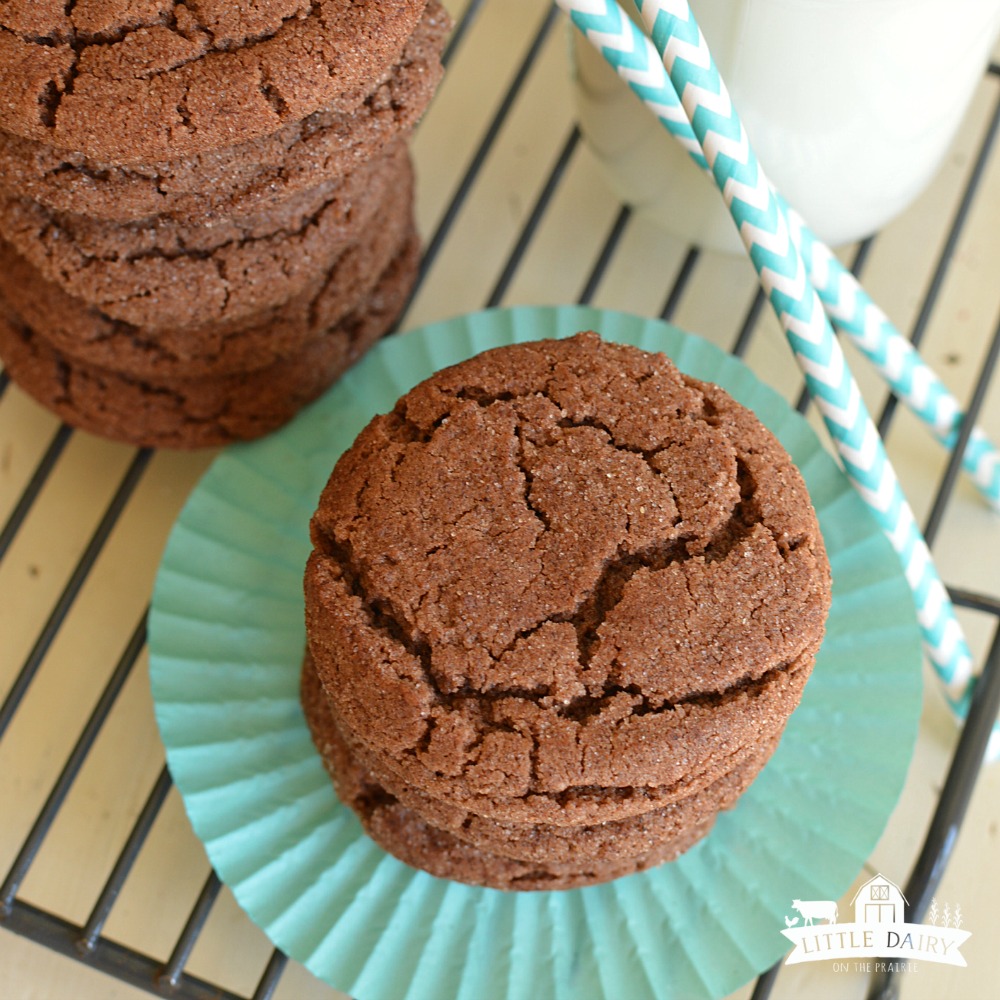 Watch the cookies carefully while they are baking so they don't get over baked. If you do they cookies will be crispy all the way through and we don't want that!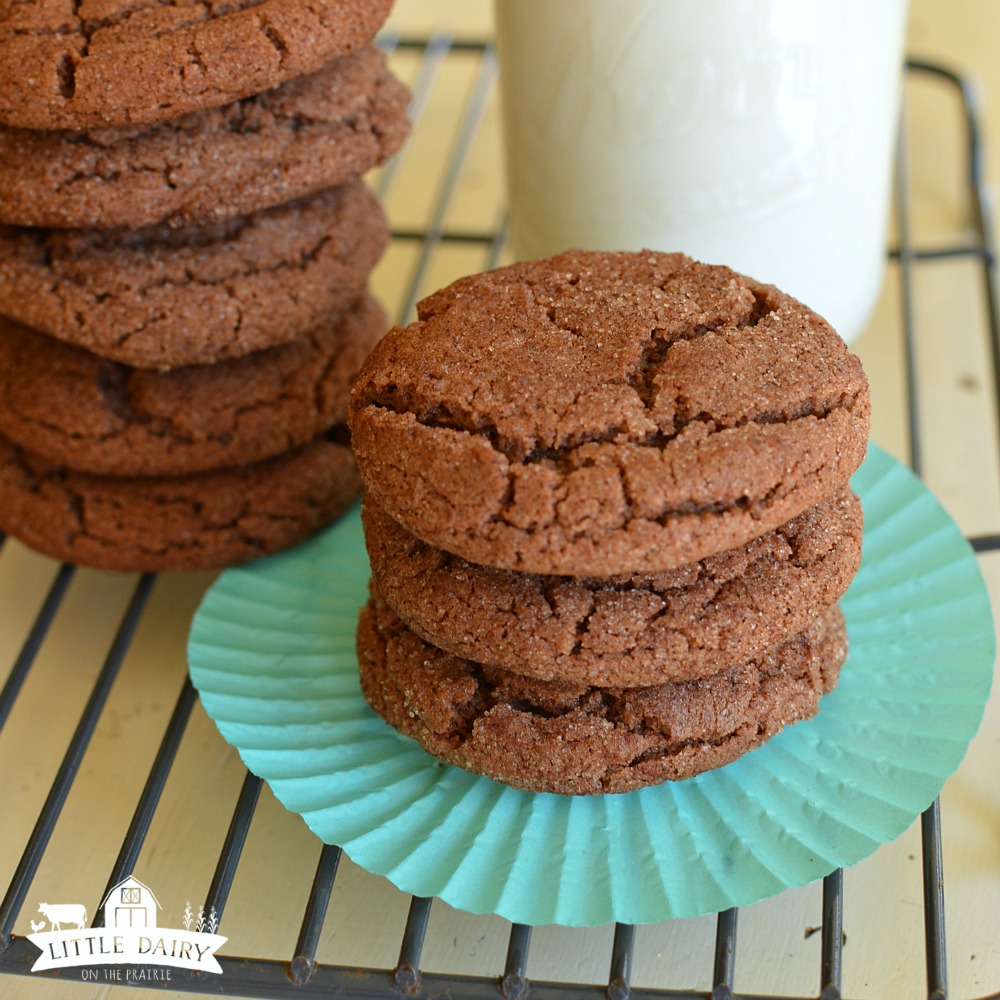 Seriously, you don't need to stop by the bakery on the way home from work just whip a batch of these Chocolate Snickerdoodles up! By the way, I'm curious to know how many of you go home from work at 5:00. Around here we stay at work until the work is done, it's dark, or the weather forces us to quit. It's a crazy life but we I love that my kids stay until the job is over instead of working until the clock says it's time to quit. Regardless of when you get off work you deserve cookies…Chocolate Snickerdoodles to be exact!
Chocolate Snickerdoodles
Skip the bakery and bake your own Chocolate Snickerdoodles! They are a little crispy on the edges and a little chewy in the middle, exactly like they should be!
Ingredients
COOKIES:

1

c.

butter

1 1/2

c.

sugar

2

eggs

1

tsp.

vanilla

2 2/3

c.

flour

1/3

c.

cocoa

1

tsp.

cream of tarter

1/2

tsp.

salt

1/2

tsp.

baking soda

CINNAMON AND SUGAR:

3

tsp.

sugar

2

tsp.

cinnamon
Instructions
Preheat oven to 400 degrees.

Cream butter and 1 1/2 cups of sugar for three minutes. Add eggs and vanilla and cream again for one minute

Add dry ingredients (for cookies) to a separate bowl and stir together.

Add dry ingredients to creamed butter. Mix just until combined.

Form cookies into Tablespoon sized balls.

Add cinnamon and sugar to a seal-able container and shake to mix it up. I like to use a container that is about the right size to fit a sandwich in. You don't want it to be too tall.

Set about 6 cookies (or however many cookies you can get to fit with a little wiggle room) in the cinnamon and sugar container. Put the lid on and give them a gentle shake. This is the easiest way to coat cookies in cinnamon and sugar. Don't worry if they aren't beautifully round cookie balls. Everything will work out while they bake.

Put cookies on parchment covered cookie sheet. Leave plenty of room between because they will spread a little bit.

Bake for 8-10 minutes. Watch them carefully and don't over bake them.
tried this recipe?
Make sure to share it with me! Leave a review or tag me on Instagram