BBQ Sides are one of the most important parts of any barbecue! These recipes and ideas are perfect sides for BBQ; chicken, ribs, pulled pork, burgers, hotdogs, brisket, and more!
You'll find healthy BBQ sides, classic BBQ sides, and easy BBQ sides! These are the best summer side dish recipes ever!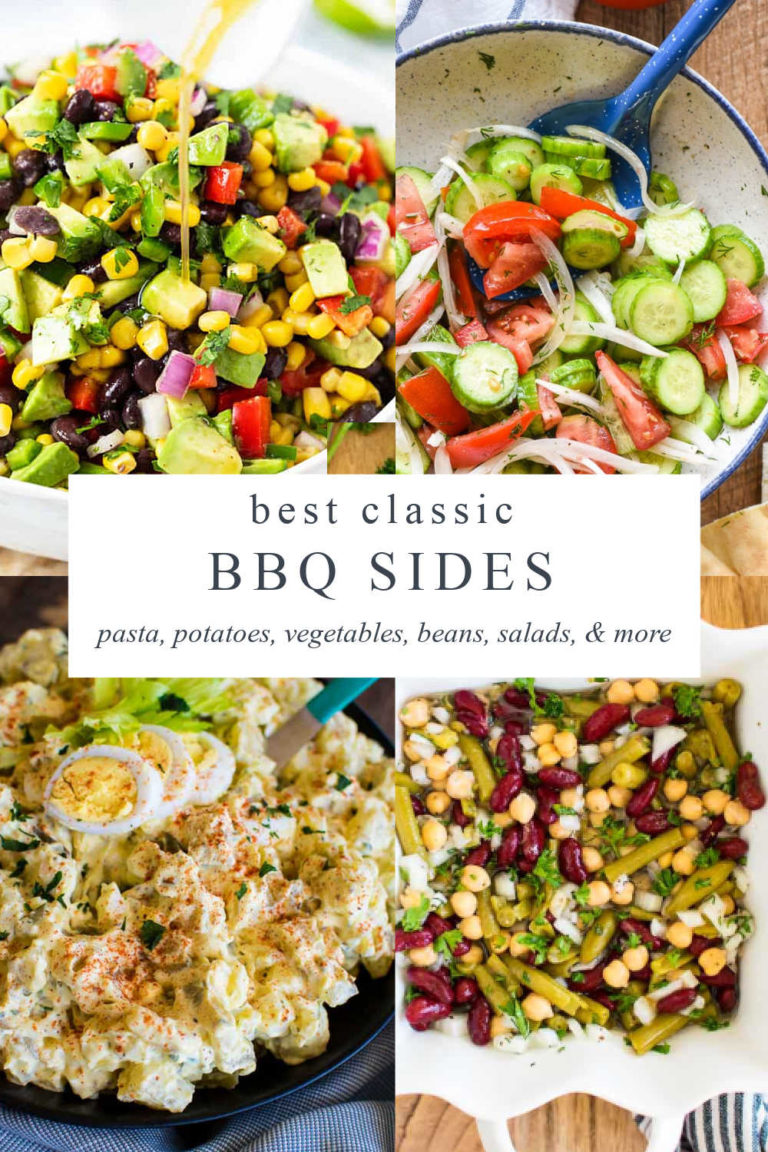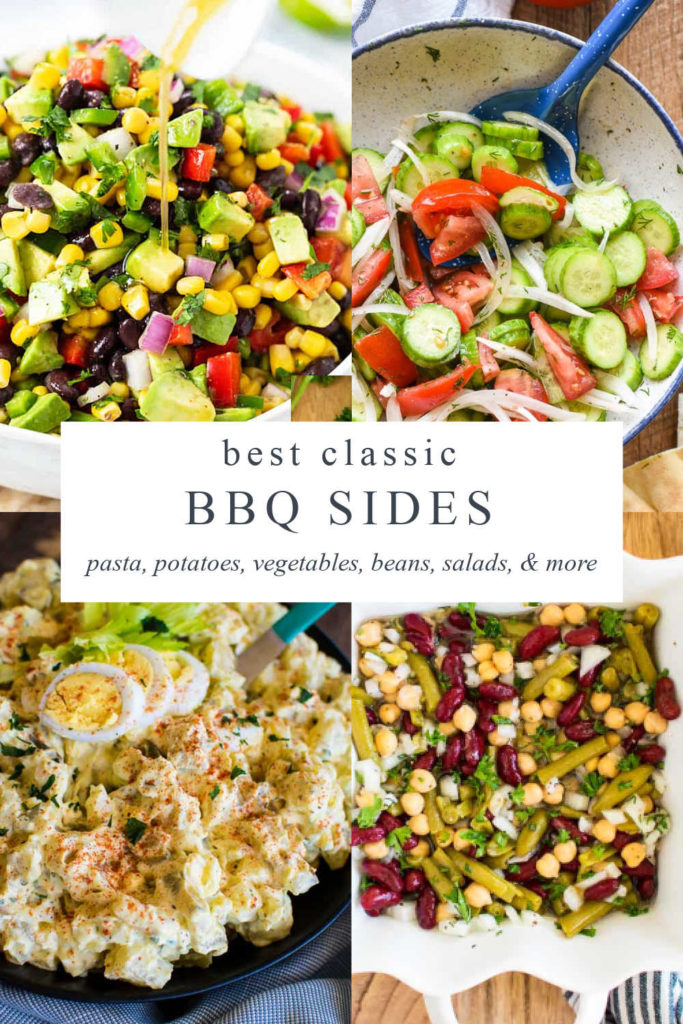 Summers were made for BBQs.
Since we're carnivores we're ALL about the meat! Sides are the hardest part of creating a menu. I always go back to easy side dishes.
What goes good with BBQ chicken, pork, or beef? All the recipes in this collection would be amazing!
Little Dairy on the Prairie Pro Tip:
When you're choosing sides choose one healthy side (think fruit salad or vegetable), a carb (hello pasta salad), and bread.
I also try and add one crunchy side dish, a cold side dish, and a warm side dish.
If you choose a sweet side dish like BBQ baked beans you'll want to choose something more savory to compliment it.
Sides for BBQ
Whether you're looking for sides to serve with chicken, ribs, burgers, or steak…you're going to find the perfect recipe!
You need these pasta salads, potato salads, baked beans, and more if you're looking for fun new ideas of what to serve at BBQs.
How do you keep salad cold at BBQs? I like to add ice to a large bowl, then set the bowl of salad on top of the ice. You'll still want to set it in the shade and not let it sit out for over an hour. But, it will keep the salad cold for a little while!
Salads for BBQs
Salads are classic. Most of them can be made ahead of time and they don't require any effort once you arrive!
Choose from a carb-y salad (pasta, rice, potato), a creamy fruit salad, and a vinegary salad to balance the flavors out.
All of these recipes will be great with any grilled or smoked meat.
BBQ Beans Recipes
Beans are a MUST if you're smoking meat!
All of these recipes are easy and will complement ribs, pulled pork, chicken, etc. Plus, they are about as easy as opening a few cans and stirring in a few ingredients!
Pasta & Potato Side Dishes for BBQ
Side dishes that are loaded with carbs perfectly balance the tangy flavors of BBQ. Potatoes! Pasta! I'm in!
Add these sides for BBQ to your next get together! I promise they'll be a hit!
Vegetable Barbecue Sides
Looking for healthy Grilled sides? Here you go!
These side dishes can be made ahead of time! Some of them are even better made a day or two before! Even better!
Bread to serve with BBQ
I'm totally in love with serving bread with BBQ. I really like white bread with brisket.
And cornbread and honey butter go hand in hand with BBQ pork.