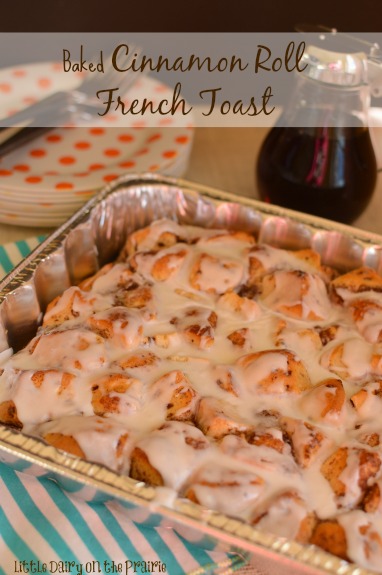 We were happy to have my sister join us for Thanksgiving this year. I only have one sister and we are very close even though we live 4 hours from each other. We talk on the phone almost every day. When I need someone to entertain my kids for just a minute I let them call her and talk. My boys LOVE her. I'm pretty sure she feels the same way about them. She visits us enough that we have named our guest room as "her" room. We are always begging her to come visit!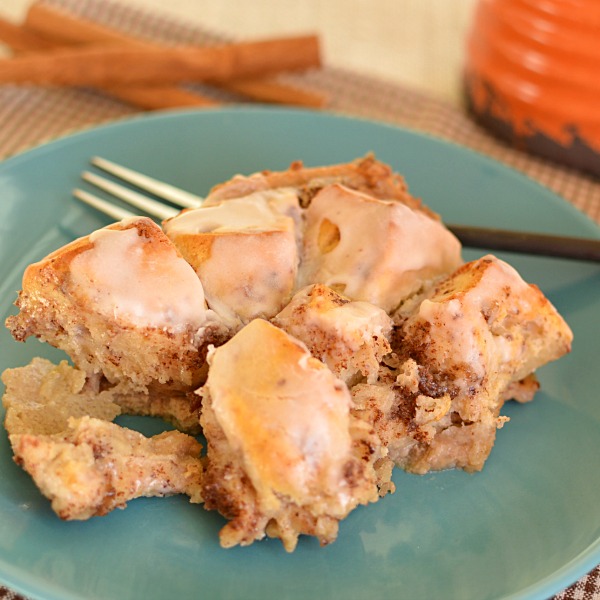 She wanted to help with some of the meals while she was here. I asked her to bring breakfast for Thanksgiving Day. She brought this most scrumptious Cinnamon Roll French Toast. She is always finding fun recipes. She got started on it and before I knew it she had breakfast in the oven and I didn't even get a chance to take step by step pictures. I know it was super simple to make! And I know you are all smart, so I'm sure with her instructions you can figure it out!!
I knew this was going to be my kind of breakfast recipe when she told me about this french toast bake. It used the simplest ingredients. It was extra quick. Once it started to bake my house smelled absolutely amazing. The best part was when she started drizzling frosting all over the french toast. Oh mercy I can't resist warm frosting settling in every cinnamon roll crevice! She served it with warm maple syrup too! So naughty!!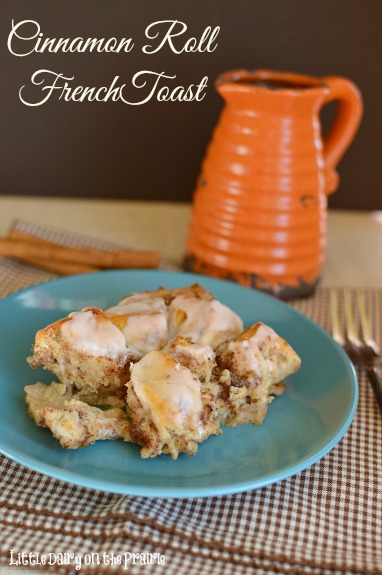 My boys ranted and raved about this Cinnamon Roll French Toast! They have requested it a million times since then. I don't think I will make it for them. I will tell them if they want it again they will have to beg their Aunt into coming back and making it again. That will be a win win for everyone. They get their Cinnamon Roll French Toast and I will get my sister to come see me! What could be better than that?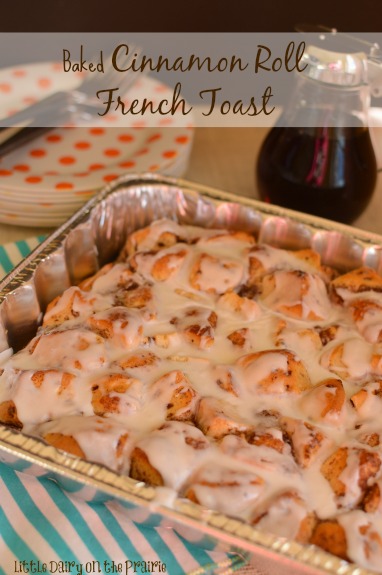 Cinnamon Roll French Toast
Ingredients
1/4

c.

melted butter

2

cans refrigerated cinnamon rolls with icing

5

eggs

1/2

c

heavy whipping cream

2

t.

ground cinnamon

2

t.

vanilla

1

c.

chopped pecans

optional

3/4

c.

maple syrup
Instructions
Melt butter and pour in a 9" x 13" baking dish.

Separate cinnamon rolls into individual pieces and cut each cinnamon roll into quarters. (Reserve icing for later). You should have 64 cinnamon roll pieces. Place pieces on top of melted butter in baking dish.

In medium bowl whisk eggs. Add and whisk whipping cream, cinnamon and vanilla until well blended. Pour over cinnamon roll pieces in baking dish.

Sprinkle with pecans if desired and drizzle with maple syrup.

Bake at 375 degrees for 28-30 minutes or until golden brown. Cool for 10 minutes.

Microwave icing on medium power for 10 seconds. Need with fingers. Drizzle icing over Cinnamon Roll French Toast.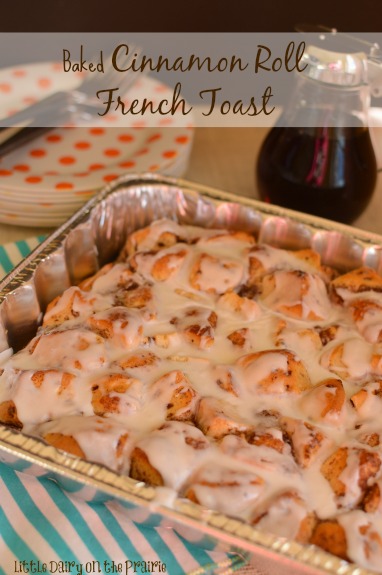 tried this recipe?
Make sure to share it with me! Leave a review or tag me on Instagram
Warm cinnamon rolls baked in a French toast all drizzled in vanilla glaze! Yummy enough for special occasions or company. Simple enough for everyday!!