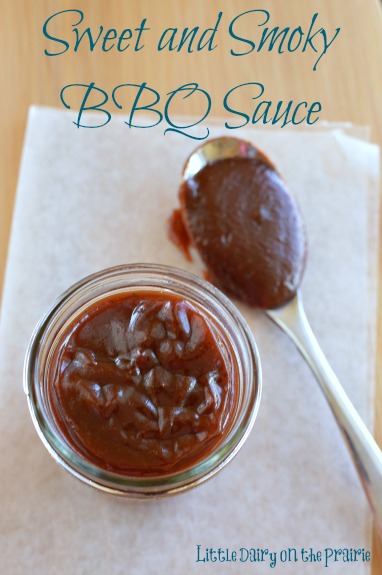 A few years ago I started creating my own barbeque sauce. I will admit we buy store bought barbeque sauce by the case when it's on sale. Really, it works just fine when you are mixing it in with a bunch of other ingredients. It also works great when you are trying to get your kids to eat any kind of meat. Kids don't really notice a difference between homemade and store bought barbeque sauce anyway. Besides, a girl needs a quick fix once in a while and it helps to have a few things setting in the pantry already to use.
However, this homemade barbeque sauce blow that store bought stuff out of the water. It tastes amazing. So here's how it works. Make the homemade stuff. Hide it in the fridge. Feed your kids the other stuff. You will be glad you made it. You will be glad you hid it too!!
Stir together all ingredients in a sauce pan.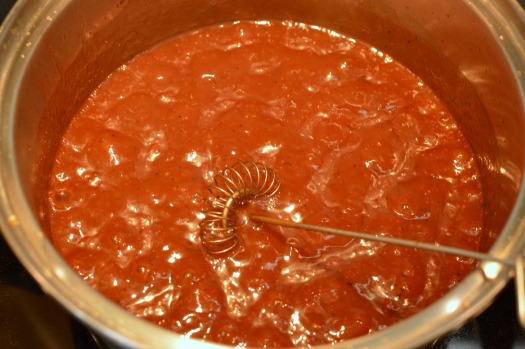 Continue to simmer until sauce is reduced and thickened. I let it simmer for about 15 minutes.
It stores well in the refrigerator. And it is one of those things that almost gets better with time. After awhile all the ingredients get used to each other and make friends.
One of my favorite ways to use this sauce is with pulled pork. Come back on Wednesday and I will show you a simple trick that will take your pulled pork from good to amazing! It's so simple. You will wonder why everyone doesn't make pulled pork like this. I thought of it while I was jogging one day. It's oh so yummy!!
Sweet and Smoky BBQ Sauce
A little spicy and a lot sweet! This barbeque sauce takes grilled meat and pulled pork from ordinary to amazing!!
Ingredients
2

c.

ketchup

1/4

c.

cider vinegar

1/4

c.

Worcestershire sauce

1/2

c.

brown sugar

2

T.

lemon juice

2

T.

molasses

2

T.

yellow mustard

1

T.

liquid smoke

1/2

t.

black pepper

1

t.

smoked paprika

1

T.

Kosher salt

1/2

t.

garlic powder

1/2

t.

onion powder

1

t.

celery seeds

1/4

t.

smoked chipotle powder

2

t.

chili powder
Instructions
Combine all ingredients in a saucepan.

Simmer uncovered over medium heat until sauce darkens and thickens. About 10-15 minutes.

Store in a sealed container. A mason jar works perfectly. It will store in refrigerator for 2-3 months.
tried this recipe?
Make sure to share it with me! Leave a review or tag me on Instagram