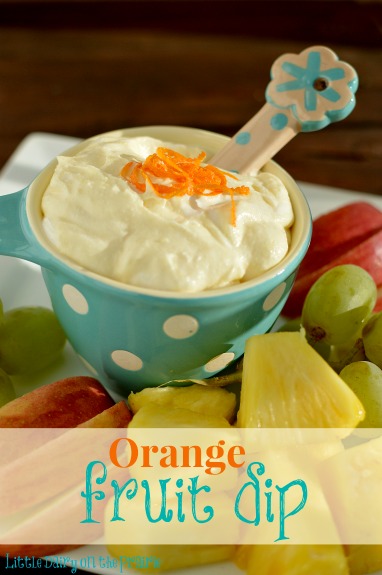 Well, the holidays are behind us. My booty is behind me too! It just looks a little different than it did before the holidays! Thank goodness the weather has been beautiful this past week and I was able to get three jogs in under my belt for the new year! Sometimes when I exercise I use it as a calorie trade. You know, I burned 300 calories so that's 300 extra calories I can eat today. Not that I actually count calories. I just guess! Sometimes I exercise just to stay in shape and feel good about myself. In that case…I do not plan to consume the burned calories.
This dip is one of those that can be made with "real" ingredients or lower fat ingredients. You can decide what the booty you pack behind you needs and go from there!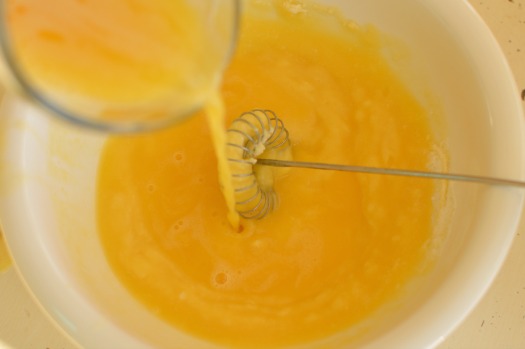 This dip is as easy as 1, 2, 3!
1. Whisk vanilla pudding and orange juice together. I like to add some orange zest too!
2. Add Greek yogurt, sour cream and whipped topping.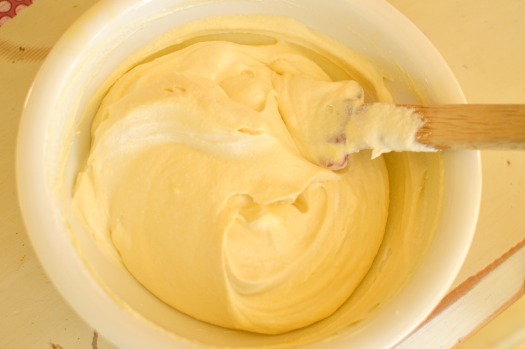 3. Fold all together.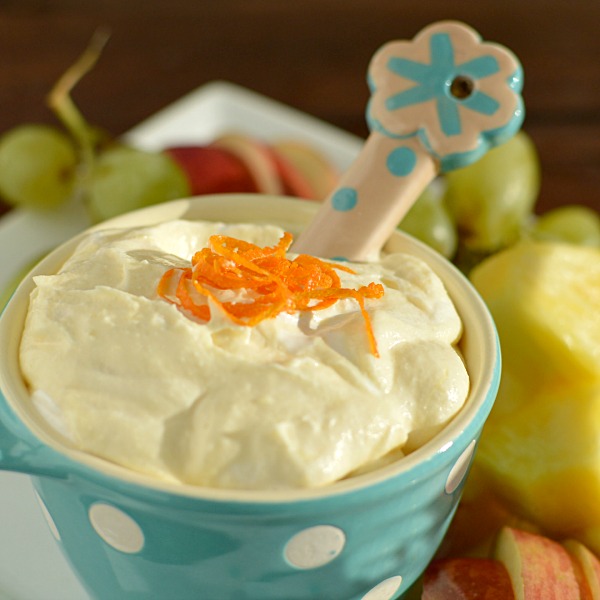 A little orange zest on top looks pretty I think!
Done! All you have left is cutting up some fruit! My boys LOVE this dip! And I love that I can get so much more fruit in them because of it! My kids are convinced that eating apples without this dip would be like eating fries without ketchup!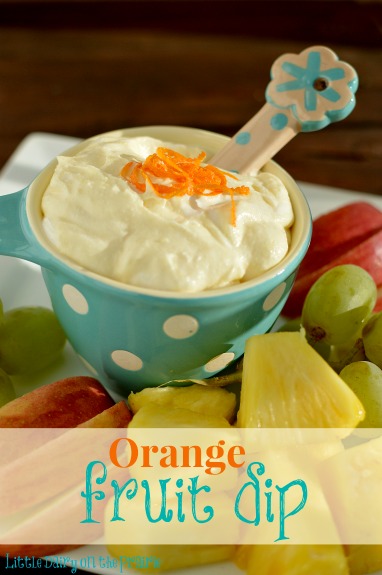 Orange Fruit Dip
This fruit dip is the ticket to getting my kids to eat their servings of fruit each day! No one will even know that it is low fat because it's so creamy and orangy!
Ingredients
1

c.

orange juice

1

tsp.

orange zest

1

small pkg. instant vanilla pudding

1/2

c.

sour cream

1/2.

c

Plain Greek yogurt

Other flavors of Greek Yogurt would work too

8

oz.

whipped topping

Additional orange zest for garnish
Instructions
Whisk orange juice, zest and pudding together.

Fold in sour cream and yogurt.

Fold in whipped topping.

Garnish with additional orange zest.

Serve with fresh fruit.

NOTE: This recipe can be made with 0% Greek yogurt, light sour cream and light whipped topping. No sugar pudding may be used.
tried this recipe?
Make sure to share it with me! Leave a review or tag me on Instagram
Why is it that my hunk of burning love can look like this with no effort at all? I can exercise 3 times a week and get nowhere close to looking like this. Guess I will have to keep eating my fruit dip the healthy way and hoping for the best!

This fruit dip is the ticket to getting my kids to eat their servings of fruit each day! The yummy orange zest wakes this fruit dip up. Besides, no one will even know that it is healthy because it's so creamy and orangy!