A little while ago Justin came home from his EMT class and told me that some of the other peoples wives make treats to share at class. I'm not too sure but I think he was asking me to make treats for him to take to his class. Of course I did. This is my go to treat when I need something to take somewhere. They travel easy. They are cheap. They only take a few minutes to make. And they always turn out good.
I got some chocolate chips out and all of a sudden, I had help. Chocolate chips are magical. Line a baking sheet with tin foil and spray it with cooking spray. Then have your little man line the baking sheet with graham crackers.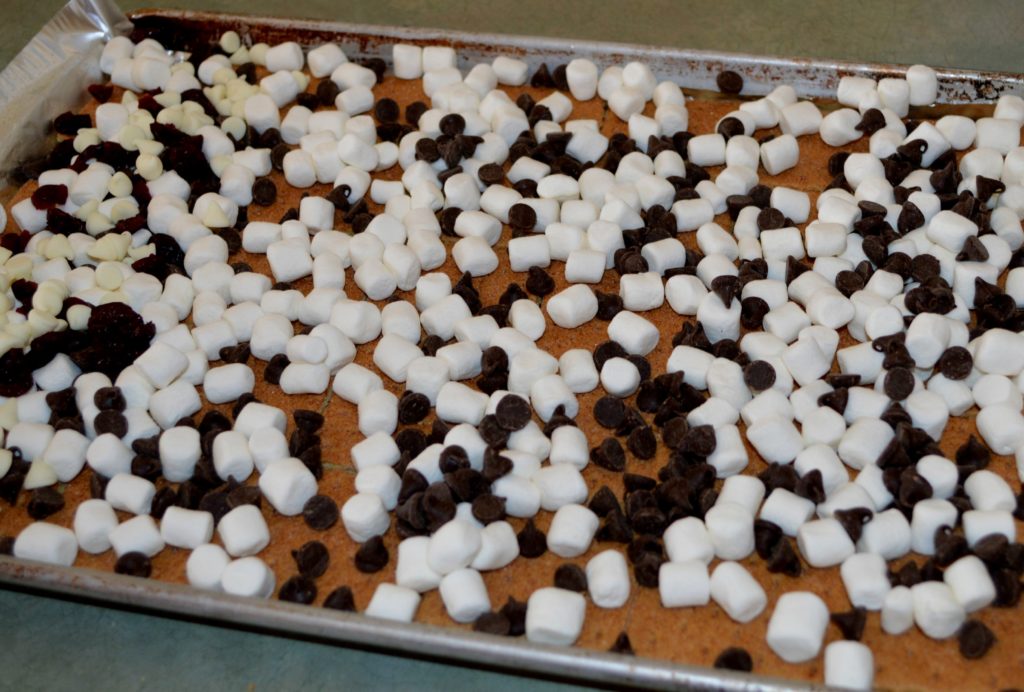 Sprinkle marshmallows and chocolate chips on top. This time I experimented with one corner. I used white chocolate chips and dried cranberries. You should try it. It was a winner.
Combine butter and brown sugar together over medium heat until it is bubbly. Keep stirring it so the sugar dissolves good and it doesn't burn.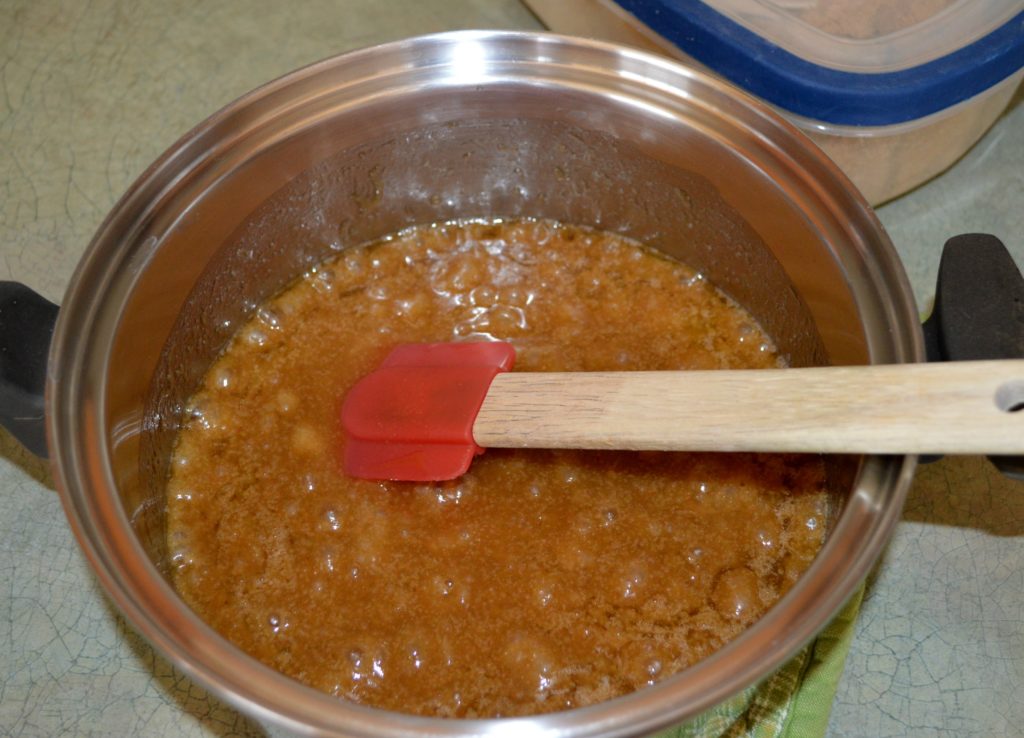 After it is bubbly remove from the heat and add vanilla and salt.
Pour the caramel over the "stuff" in the baking sheet.
Bake it for 12 minutes. Let it cool and break or cut it into bars.
Caramel Smores Cookies
Every time I make these I get asked for the recipe. They are quick, easy, cheap, and so yummy.
Ingredients
2

packages of cinnamon graham crackers

you may not need all of them

4

cups

marshmallows

1

cup

butter

no substitutes

1

cup

light brown sugar

1

teaspoon

vanilla

1/4

teaspoon

salt

Optional:

White chocolate chips

Nuts

Dried Cranberries
Instructions
Preheat oven to 350 degrees. Spray cookie sheet with cooking spray. Line it with graham crackers.

Sprinkle chocolate chips and marshmallows on top of the graham crackers.

Melt butter and brown sugar over medium heat. Stir until sugar is dissolved and the ingredients are combined. Keep stirring until the caramel is bubbly

Remove the caramel from heat and add vanilla and salt.

Pour caramel mixture over the crackers, chips, and marshmallows. It won't completely cover the crackers but will spread as it cooks and be fine.

Bake at 350 degrees for about 12 minutes.

Cook and break or cut apart.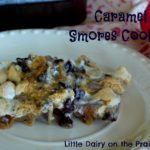 tried this recipe?
Make sure to share it with me! Leave a review or tag me on Instagram
Recipe adapted from Jami Cooks it Up