Peanut Butter Popcorn is an easy to make and overly addicting treat that will disappear before you know it! If you need a snack to munch on while you are watching a movie, sports, or just because this is the one you are going to want!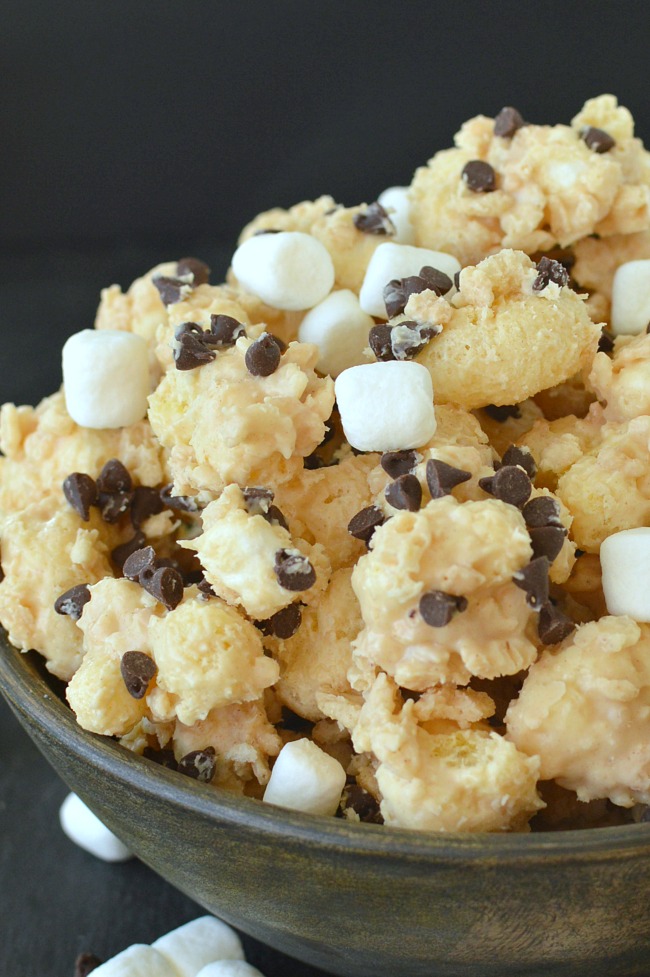 Chocolate and Peanut Butter…who can resist that? My Dad hates peanut butter so when we were growing up we really didn't eat that much of it, other than peanut butter sandwiches in our lunches at school. I already knew I loved chocolate but since moving away I've discovered how much I LOVE peanut butter.
Here are a few other peanut butter recipes you will quickly fall in love with!
Peanut Butter Fudge Cookie Bars
No Bake Peanut Butter Pretzel Cookies
Peanut butter popcorn ingredients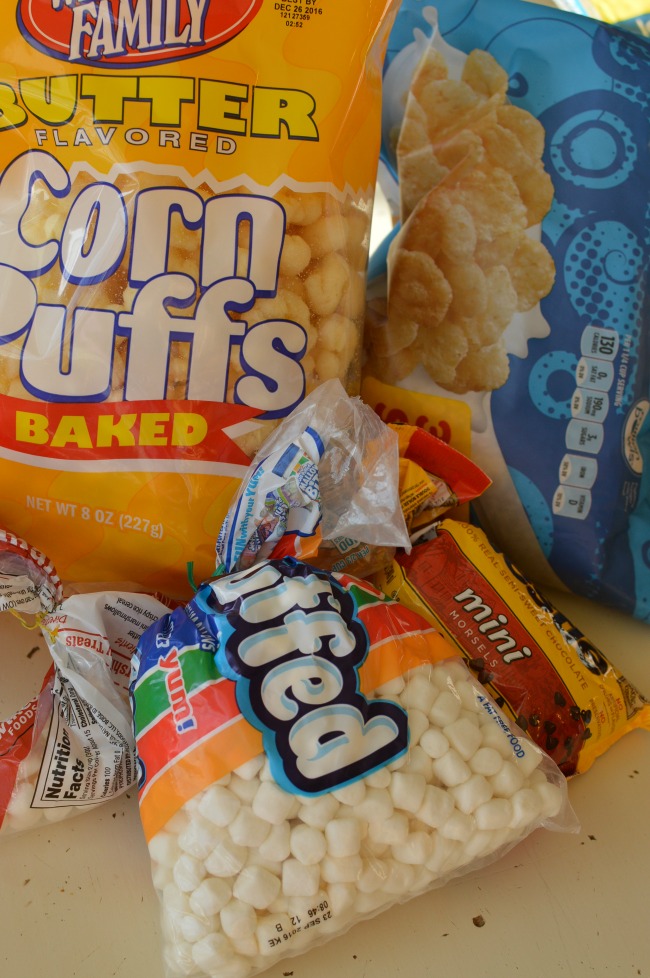 White chocolate chips
Peanut butter
Rice crispy cereal
Chocolate chips
marshmallows
Popcorn or puff corn
Sea salt
Chocolate chips
Peanut butter popcorn instructions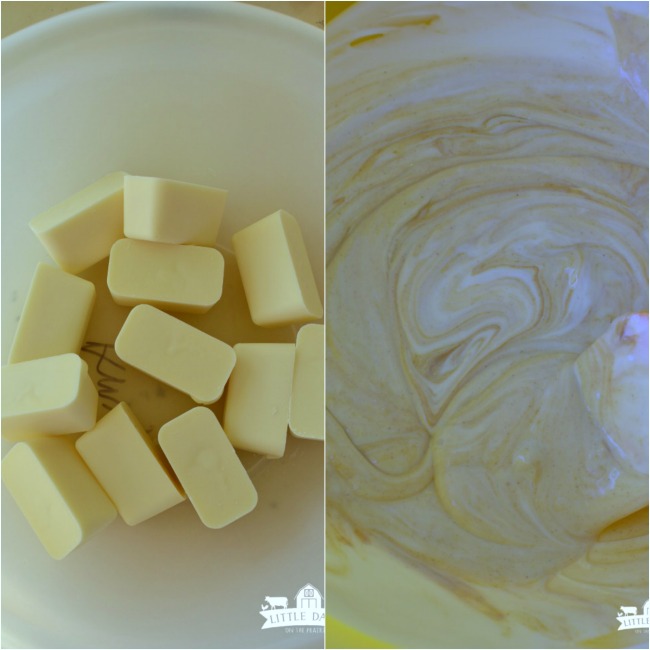 Melt white chocolate and peanut butter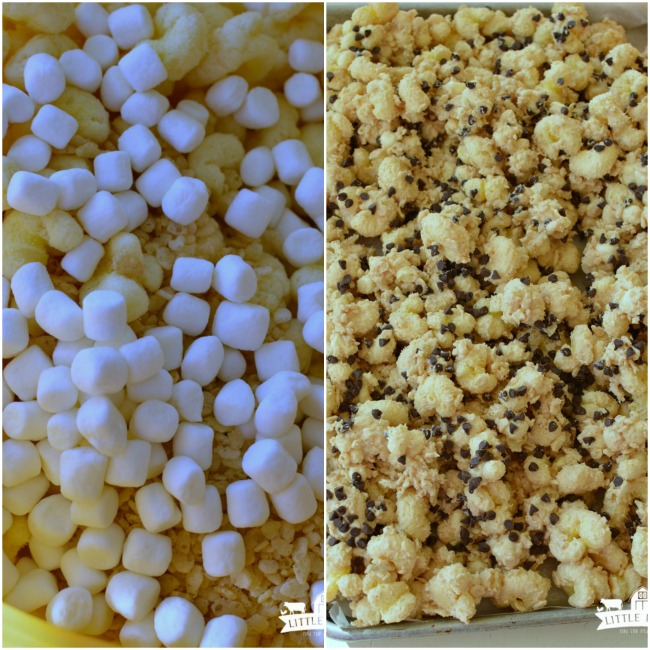 Add popcorn, crispy cereal, and marshmallows to chocolate. Stir. Let sit for a minute. Add mini chocolate chips.
Pour onto wax paper lined baking sheet. Sprinkle with sea salt.
Melt semisweet chocolate in sealable bag. Snip corner and drizzle over popcorn.
Let cool.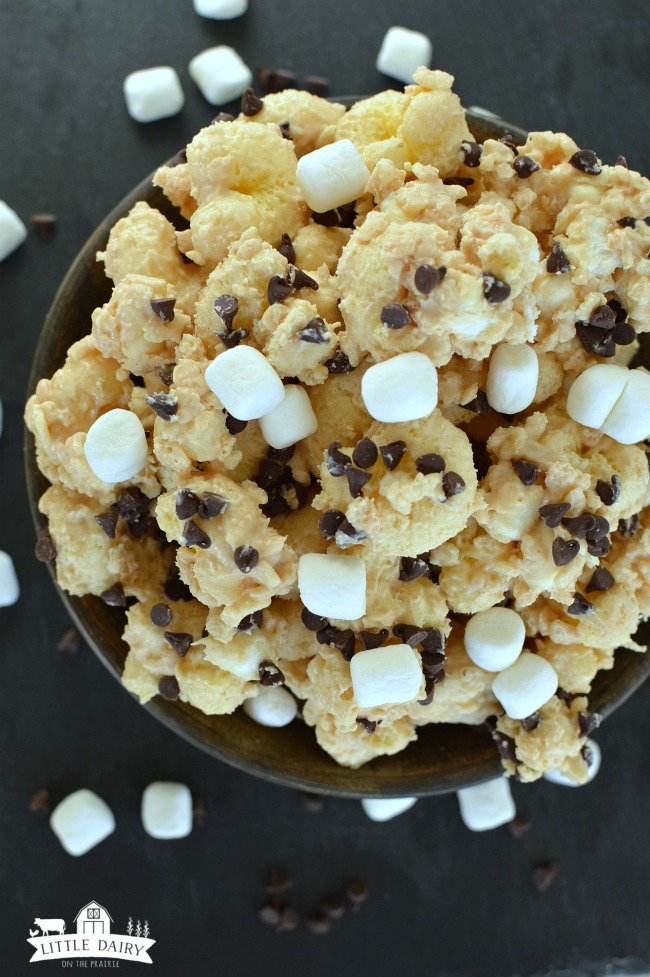 Peanut Butter Popcorn
Our family watches about three movies a year…lame…I know! It seems like we are always too busy doing other things and don't find the time to sit around and watch movies. Maybe I shouldn't blame it on being too busy and admit that we just don't love movies. We do have a weakness when it comes to watching college football and Professional Rodeo (yes we are hillbillies).
On those rare occasions when the whole family gathers around to watch something it only seems right to have a bowl of popcorn. When it's late at night though, I don't have the energy to whip up popcorn that takes more than one bowl to make.
That's why I love Chocolate and Peanut Butter Popcorn! It only takes one bowl, a microwave, and a few minutes to make it! And trust me…it will be gone before you know it! Because chocolate and peanut butter, you can't go wrong with that!