These Canned Pumpkin Recipes are exactly what fall is all about! There are healthy pumpkin recipes, dessert recipes, muffins, and more recipes with pumpkin puree!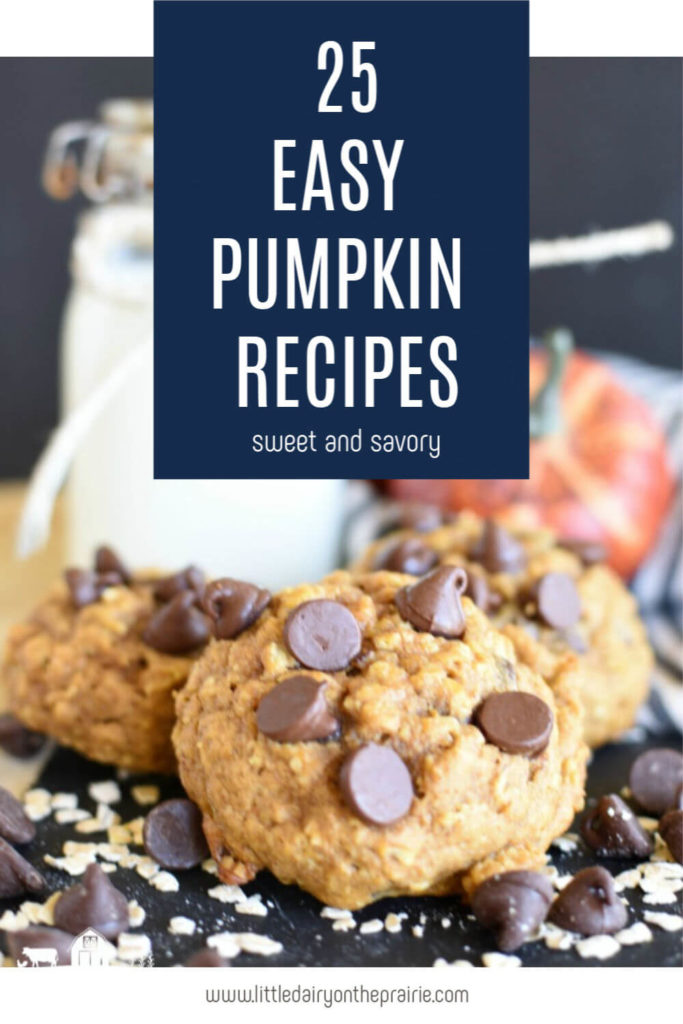 You guys know that I'm way into stocking my pantry with all kinds of staples. That's just what you do when you live an hour from the grocery store.
Sometimes though, I stand in my pantry and wonder what in the world I'm going to make with all those cans of food! How can I have that much food and still not have anything for dinner?
Today I'm giving you a list of some AMAZING recipes with canned pumpkin!
There really are a million uses for canned pumpkin, but sometimes I'm a little narrow-minded and can only think of sweet recipes, but today I'm sharing some savory pumpkin recipes too!
Pumpkin breakfast recipes with canned pumpkin
I've got you covered with plenty of breakfast recipes with pumpkin! Whether you're in the mood for pumpkin pancakes, pumpkin muffins, or pumpkin French toast, or pumpkin bread it's here!
Savory Pumpkin Recipes
Why don't I ever think to use pumpkin in savory recipes? It adds the best flavor and is such a fun ingredient! Check out this pumpkin soup, pumpkin pasta, plus more!
Easy Pumpkin Desserts
The days are definitely getting colder here. My boys helped me clean the garden out yesterday, and that means we harvested our pumpkins! The kids LOVE seeing how many fresh pumpkins are hiding out there!
Now, just because I have about twenty pumpkins straight from the garden doesn't mean I'm going to use them for cooking. I love using canned pumpkin in my baking because it's just so darn easy.