Look no further for the perfect Butterscotch Bar Cookie recipe! All you need is five minutes and 6 ingredients that I'm sure you already have in your house to get these to die for cookies in the oven! They are just right!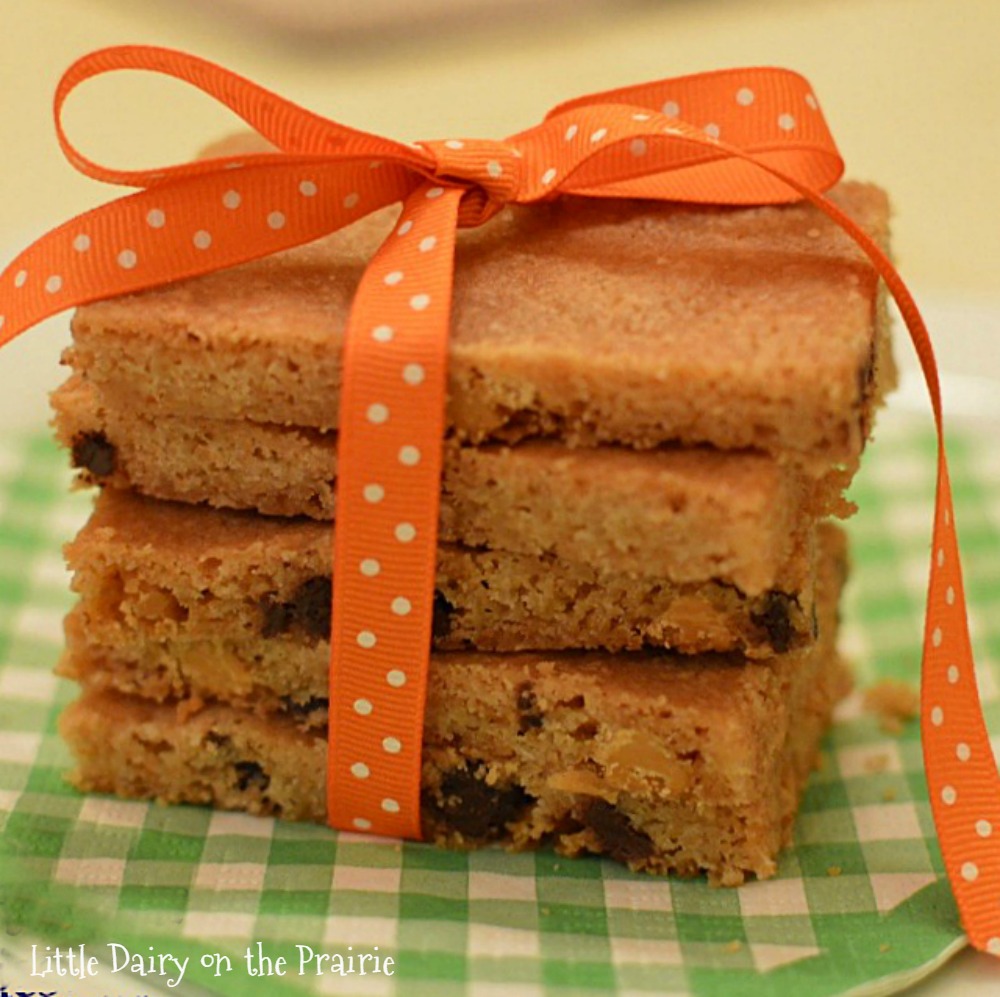 One day Justin came home just as I was starting to make these cookies. After about five minutes, I had them in the oven. He was amazed that such a wonderful thing could be created in five minutes. Of course, I told him that I had actually been working on them for a long time. And because I had been working so hard to make cookies for him the I had surely earned a back rub. So please don't tell him that you saw this, tried it and that I don't deserve a back rub. At least not for making these cookies. Just go make them yourself and see if you can get a back rub. I won't tell.
Start out by kind of melting two cubes of butter. Let me explain kind of melted butter, its butter that's not all the way melted but more melted than soft butter. It's actually better to melt it just a tiny bit more than this.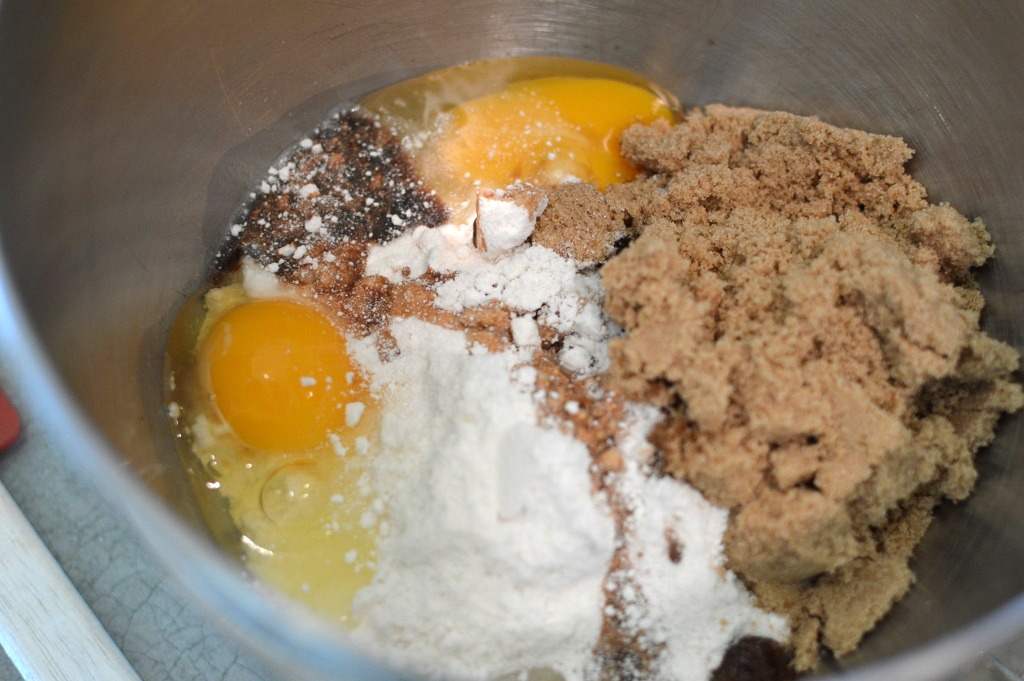 In a mixing bowl add a white cake mix, brown sugar, eggs and vanilla.
Dump the "kind of" melted butter into the mixing bowl with the other ingredients. (If you really want to save time and labor, melt the butter in the mixing bowl before adding the other ingredients. Only if it's microwave safe. Microwave fireworks are not as cool as my kids think they are.)
Give it a good mix.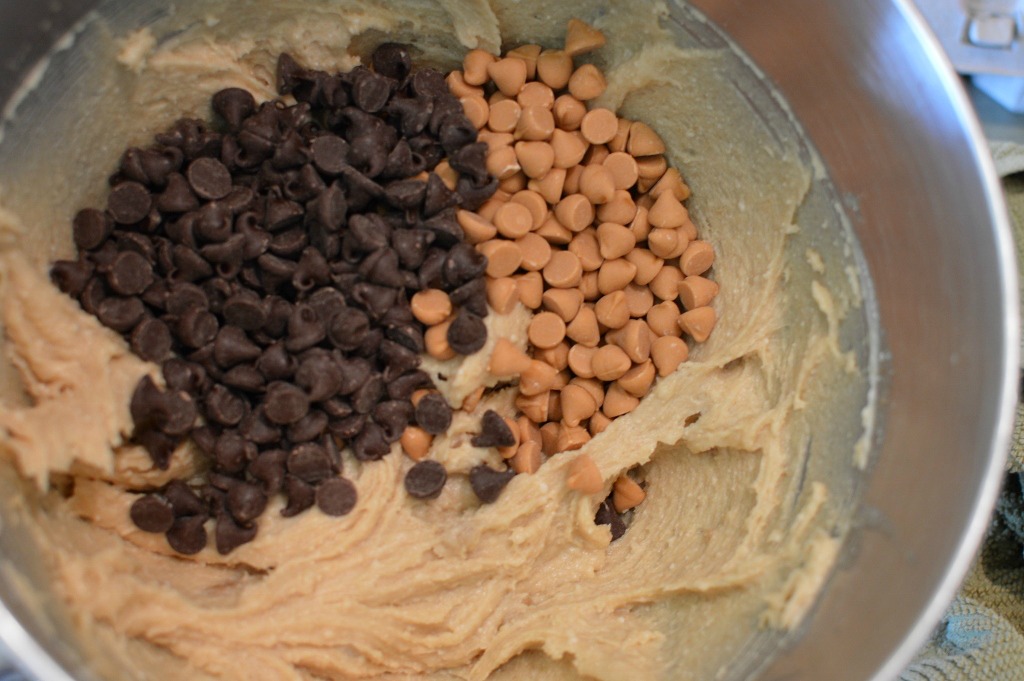 Add chocolate chips. And butterscotch chips. Lots of them. And stir them in. Sometimes I use other kinds of chips. And I have experimented with other cake mix kinds too. I will share that with you later.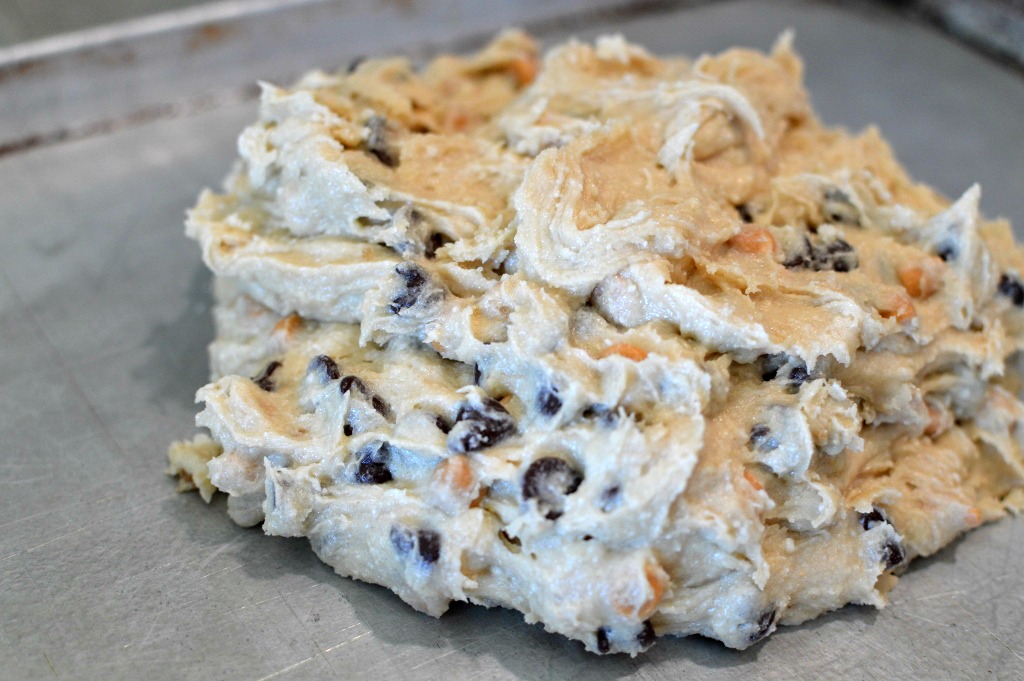 Pour the dough on a greased baking sheet. The dough will be a little stiff.
Spread it out. It will seem like there isn't enough dough but that's ok. As it bakes it will fill in the bare spots. Bake. Cool. Or not. Cut into bars and hide them. Butterscotch Bar Cookies are only for boys that rub backs.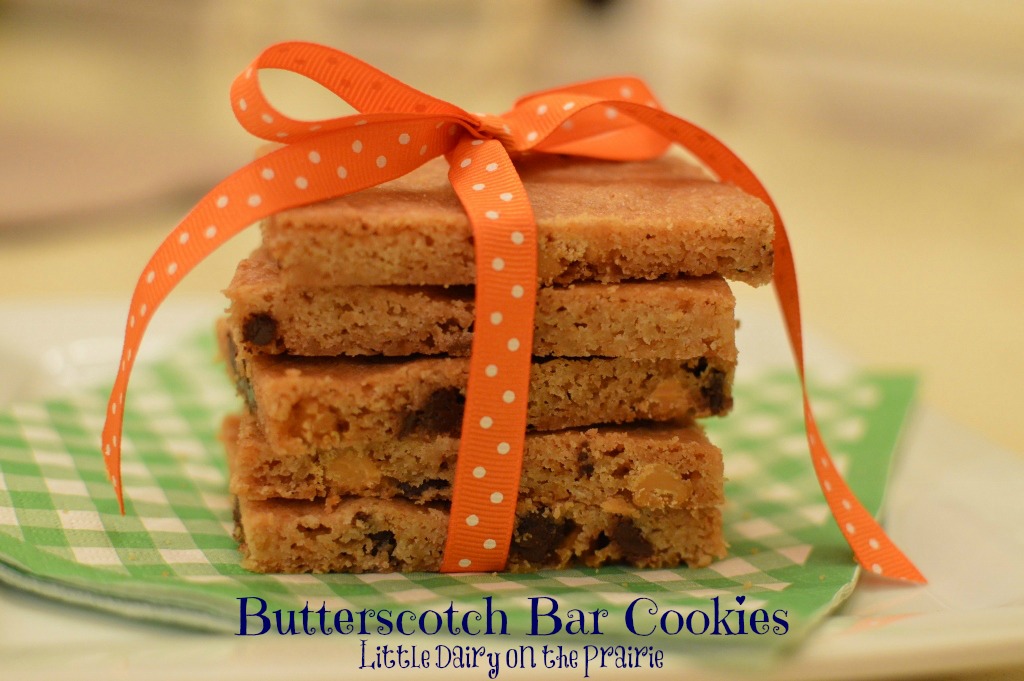 Butterscotch Bar Cookies
Butterscotch Bar Cookies start with a cake mix. They bake into a perfectly chewy cookie. They are fast to make and disappear even faster.
Ingredients
1

white cake mix

3/4

cup

brown sugar

2

eggs

2

teaspoons

vanilla

1

cup

of partially melted butter

Chocolate Chips

Butterscotch Chips
Instructions
Partially melt butter. It shouldn't be completely melted but a little runny.

Add cake mix, brown sugar, butter, eggs and vanilla to a mixing bowl. Mix until combined to make cookie dough.

Add chocolate and butterscotch chips.

Bake at 375 degrees for about 20 minutes. Watch them close. They can get over done quickly.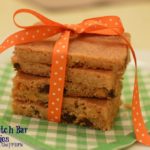 tried this recipe?
Make sure to share it with me! Leave a review or tag me on Instagram