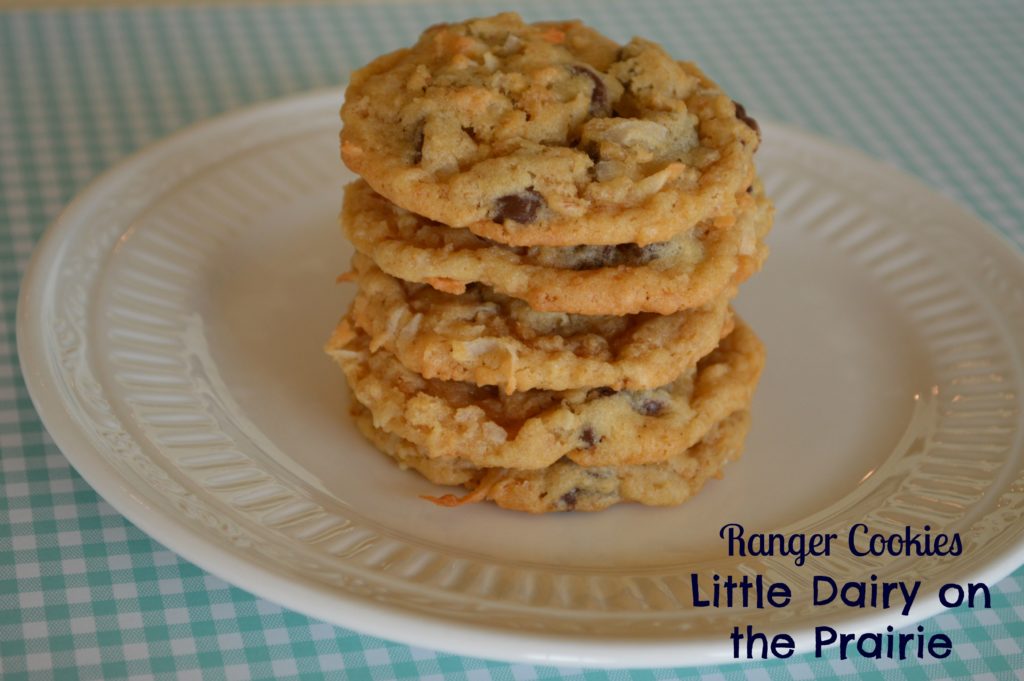 You know those times that you are supposed to be somewhere and you men are late getting home. You know you are all dolled up and ready to go. And no sign of men anywhere. And you don't want to be the nagging wife and keep calling them. I have two perfect solutions to the problem. This works like a charm. Neither method has ever failed me. The first thing you can do to is to begin mopping your kitchen floor. It brings the boys and their dirty shoes a runnin'.
The second method is much more fun and they actually like it better too. It makes everybody "Happy, Happy, Happy". You begin making cookies. Any kind of cookies. The men can smell the dough over the stinky dairy. You build the cookies and they will come. It works every time. Just don't mop your floor before you make the cookies.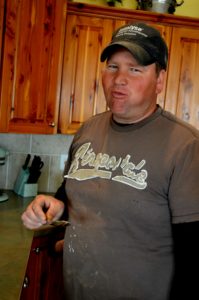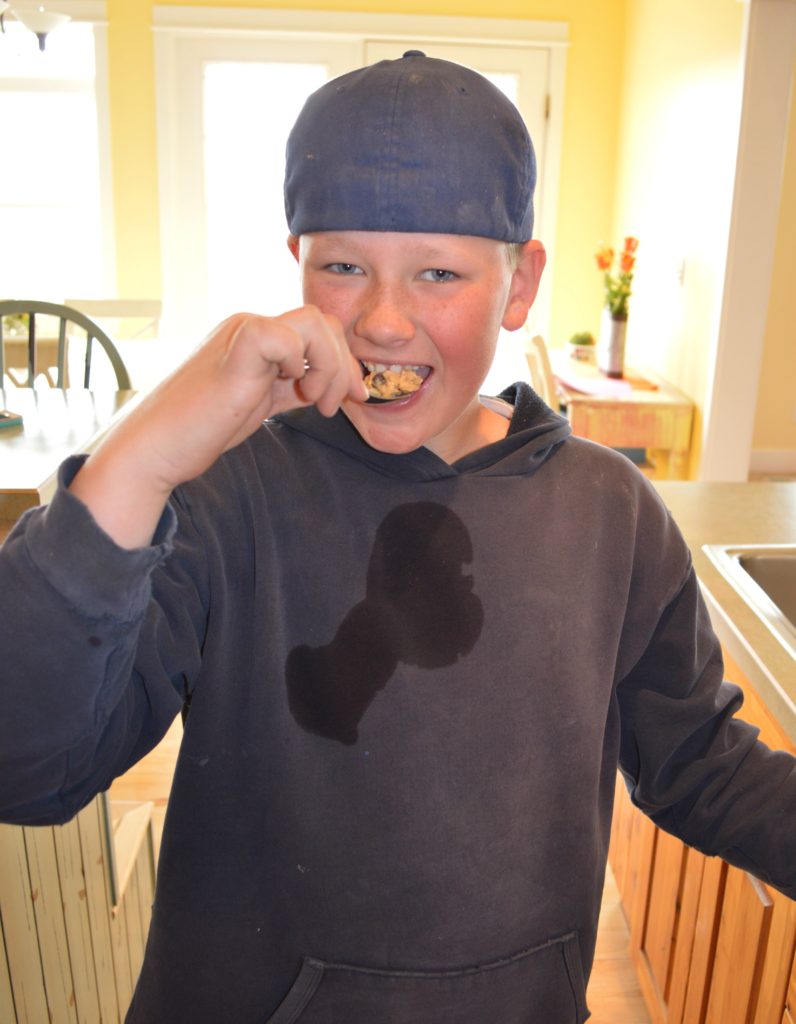 These cookies are easy to make and super fast if your men eat most of the dough. They have the perfect amount of crispy edges and chewy centers.
Cream butter and sugar. Add eggs and vanilla and beat well. Try to discourage your men from eating the dough at this point. Or maybe let them have a spoon full and then they will quit eating it.
Sift dry ingredients in mix to combine.
Add as many chocolate chips as possible. Lets face it that's what makes good cookies.
Add crispy rice cereal.
And coconut, it makes them chewy. My men don't like coconut but they still devour this.
Scoop cookies onto greased cookie sheet or parchment paper. Bake them at 375 degrees for 8-10 minutes.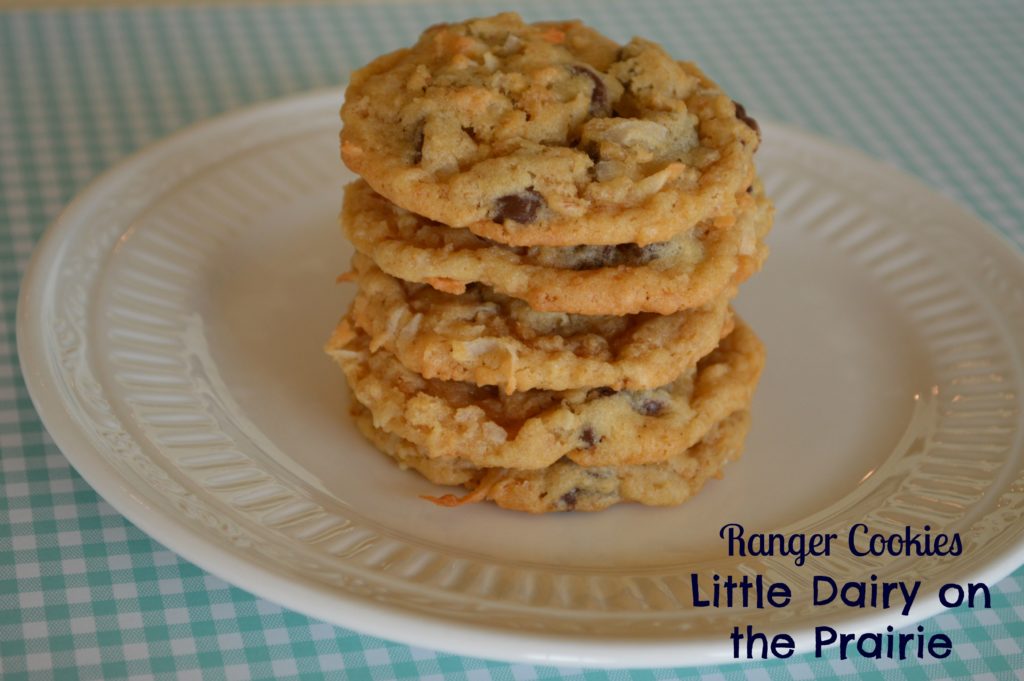 Here's the printable. Now go make them to celebrate the weekend and church at home.
Ranger Cookies
These Ranger Cookies are the perfect amount of chewy and crispy. They are quick to make and even faster if your men eat half of the dough.
Ingredients
1/2

cup

butter

no substitutes

1/2

cup

brown sugar

1/2

cup

granulated sugar

1

egg

1

tsp.

vanilla

1 1/4

cups

flour

1/2

tsp.

baking powder

1/2

tsp.

soda

1/4

tsp.

Kosher salt

2

cups

crispy rice cereal

1

cup

shredded coconut

1 1/2

cups

chocolate chips
Instructions
Preheat oven at 375 degrees.

Cream together butter and sugars. Add egg and vanilla and mix till fluffy.

Combine dry ingredients and sift into wet ingredients. Mix until well blended.

Stir in cereal, coconut and chocolate chips.

Drop on greased cookie sheet. Bake for 8-10 minutes.
tried this recipe?
Make sure to share it with me! Leave a review or tag me on Instagram