Easy Weeknight Dinners for Families are the only way most families survive because who has time for more than that! Here are 20 easy recipes with few ingredients that will help you get dinner on the table in a flash, and will get you two thumbs up from your family!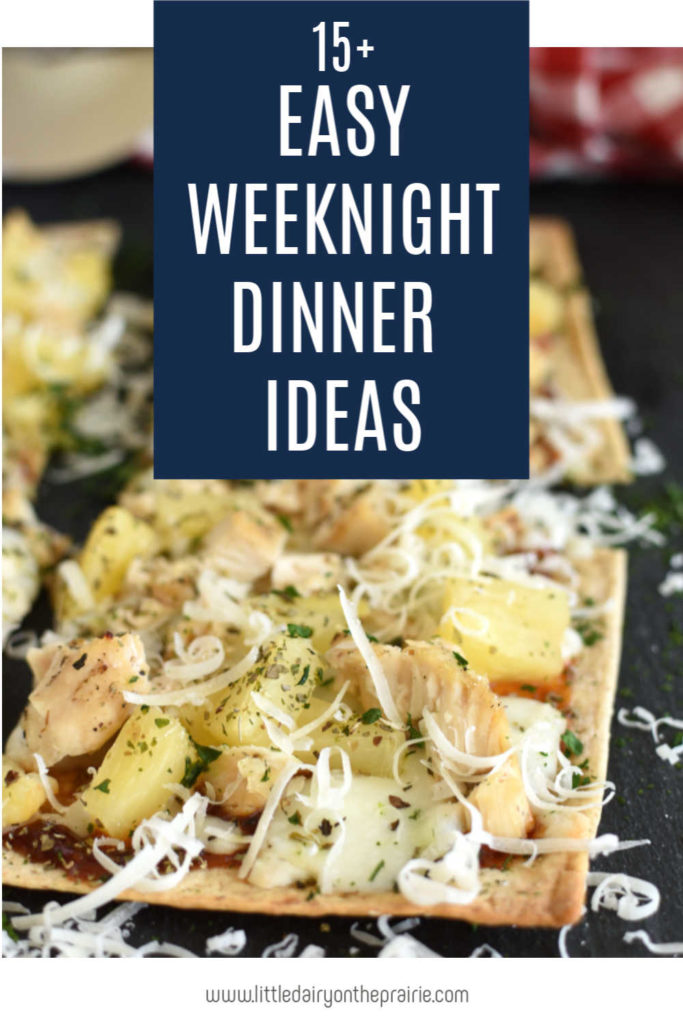 It doesn't matter what time of the year it is life always seems to be crazy busy. For some reason, I always trick myself into believing it's going to slow down as soon as this one more thing finished. And then life just stays busy!
Sometimes I'm stuck in the tractor and need a quick and easy dinner recipe to feed my family that I can pull together in about 5 minutes. If I'm not in the fields I'm usually cooped up in my office and wish I was in a tractor instead. Or there are the days when I'm running my kids from one activity to the next.
Either way, my family literally survives on really easy weeknight dinners. They have to be quick and with few ingredients!
Today I'm sharing 20 of the best easy family dinner recipes with you so you can get dinner on the table in a flash!
Quick and Easy Sandwich Recipes
It just doesn't get any easier than hot sandwiches, wraps, ham and cheese calzones, and skillet quesadillas for dinner. All of these are easy dinner recipes with few ingredients. I've included an easy breakfast recipe too because breakfast for dinner is always a good idea!
Quick Side Dishes to serve with Easy Weeknight Dinners for Families
Simple Side Dishes are a big part of planning meals, but sometimes they take so much time to throw together. These easy side dishes recipes are great choices for any meal!
Main Dish Ideas for Easy Weeknight Dinners for Families
These super simple and easy main dish recipes are made with chicken or beef. Some of them are easy stove top recipes, quick microwave recipes, fast pressure cooker chicken recipe, and even a no cook main dish salad!
Easy No Bake Dessert Recipes
Even easy family dinners aren't complete without simple desserts! These no bake dessert recipes are so easy to throw together and will make any meal feel special!