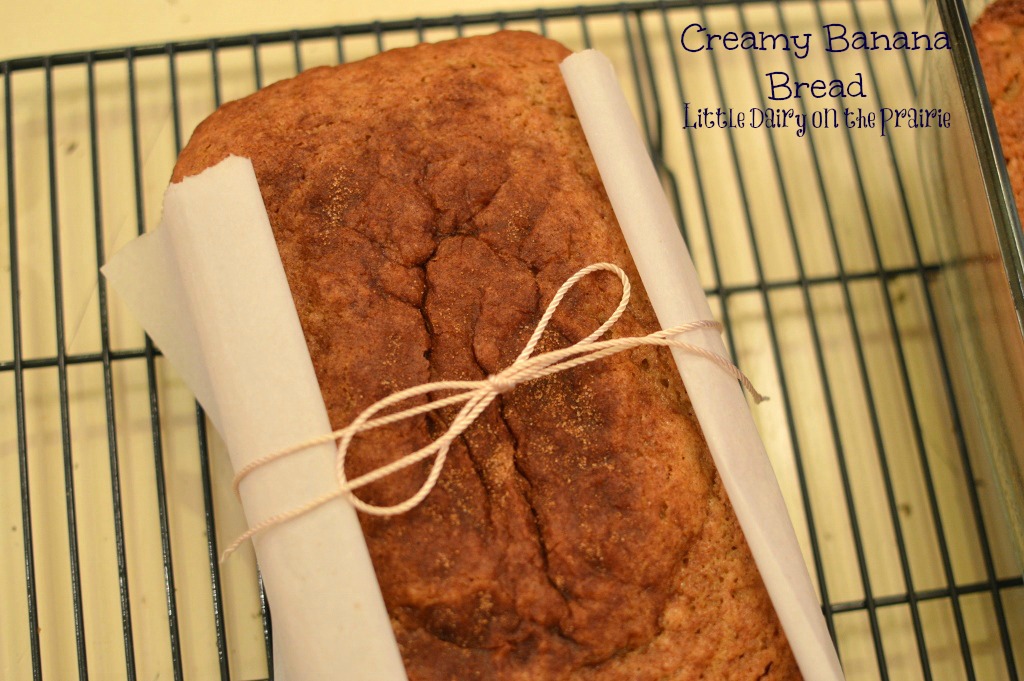 I know it's weird but I hate bananas. And I'm not just saying that because I am a Pioneer Woman wanna be, although I am. I really don't care for them. There are only a few times when bananas are ok. For example, in a banana split covered with hot fudge sauce, on fruit pizza covered with hot fudge sauce, in banana cream pie covered with hot fudge sauce and in this banana bread. Mmm, this banana bread would be good covered in hot fudge sauce. They are never good by themselves or in a smoothy. Oh, and it would be really yucky to ask the dental hygienist for banana flavored "whatever they use". This banana bread recipe is one of my favorite ways to use up the leftover bananas. It makes a good start to a quick breakfast.
If you can stand it peel the bananas and put them in a mixing bowl. If you can't stand it, make one of your kids do it. It's part of the Little Red Hen concept. They can help because they will eat the bread. Then beat the bananas till they are all mashed up.
Put flour, salt and baking soda in a sifter. Or put it in a bowl and mix together. I love the sifter because that's what my momma said to do. And because I only wash it about twice a year. Don't tell my momma that part. Sometimes I add a teaspoon of cinnamon to the dry ingredients. Yum.
Add eggs, Greek yogurt, vanilla, oil and brown sugar to the mashed bananas. Mix them until all of the ingredients are mixed together.
Sift or dump the dry ingredients into the wet ingredients. And mix on low only until the wet and dry ingredients are combined.
Pour into greased or parchment paper lined bread pans. Sprinkle cinnamon and sugar on top of the loaves.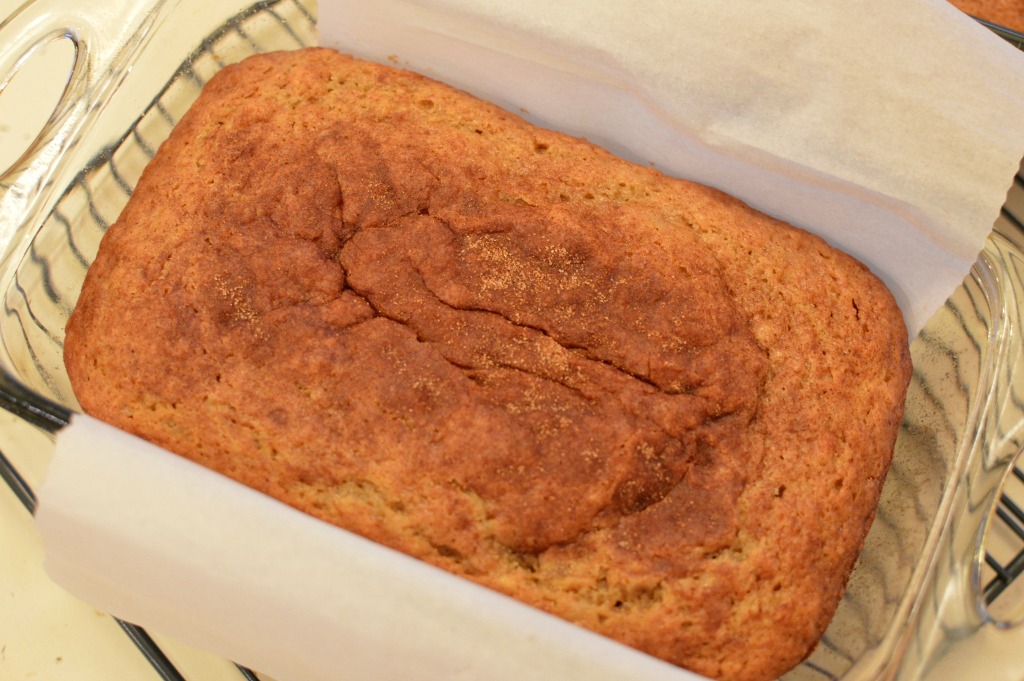 Bake at 325 degrees for about 40 minutes.
Breakfast is ready!! And the nasty bananas are magically transformed into yummy! Print it off and make it. Having the bananas off of your countertop will make you feel better.
Creamy Banana Bread
Creamy Banana Bread with a cinnamon and sugar topping. It makes a perfect start to breakfast.
Ingredients
3

mashed bananas

2

teaspoons

vanilla

2

eggs

1 1/2

cups

brown sugar

1/2

cup

plain Greek yogurt

2/3

cup

oil

2

cups

flour

3/4

teaspoon

salt

3/4

teaspoon

soda

1

teaspoon

cinnamon

optional

cinnamon and sugar
Instructions
Preheat oven to 325 degrees

Mash bananas in mixing bowl.

Add vanilla, eggs, brown sugar, yogurt, and oil to the bananas. Cream together.

Put flour, salt and soda in a sifter or mix in a bowl. Add cinnamon if you are using it.

Mix dry ingredients into creamed mixture. Mix slowly only until combined.

Pour into greased or parchment paper lined bread pans.

Sprinkle tops of loaves with cinnamon and sugar.

Bake 40-45 minutes,
tried this recipe?
Make sure to share it with me! Leave a review or tag me on Instagram