This Summer Meal Plan has everything you need for hot days! Easy recipes without having to turn on the oven are a must! Grilling is always a favorite and I've got the BEST summer side dish recipes! Add these recipes to your weekly menu planning and enjoy being outside!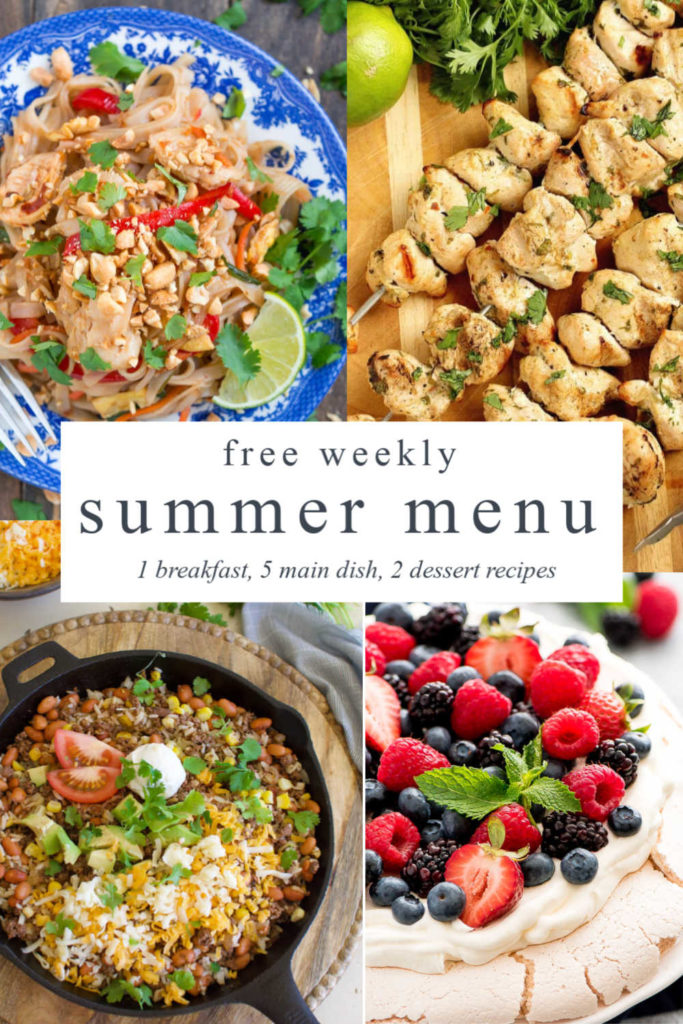 It seems like the hardest part of making a meal is trying to DECIDE what to make. Once I've settled on a recipe it's easy from there!
Having a list of great recipes makes meal planning easier though. And this list is full of great no-cook, no-bake recipes.
Even though we're farming and my kids are scattered everywhere all summer long, I still like to gather them up for at least a couple of meals a week. The rest of the time I'm delivering meals and the tractor becomes the kitchen table!
That's the way our lives are in the summer! Even if you aren't headed to the fields I know summer can be hectic. These easy weekly menu ideas should help!
Be sure to check out my other Weekly Menu Plans too!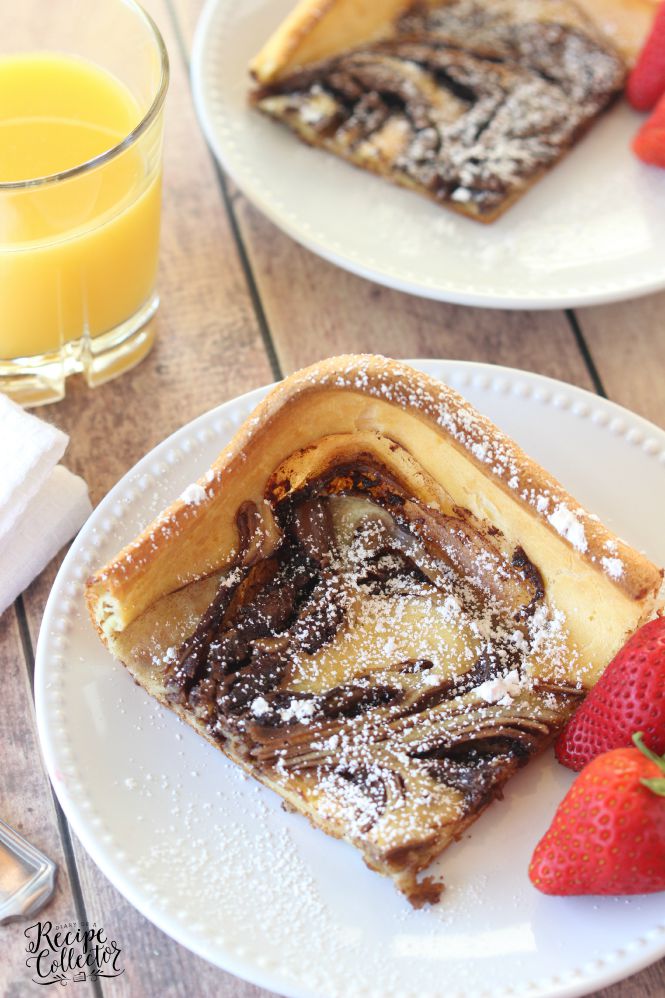 Nutella Swirl Puffy Pancake
Nutella Swirl Puffy Pancake – An easy to prepare oven-baked pancake filled with swirls of Nutella
Check out this recipe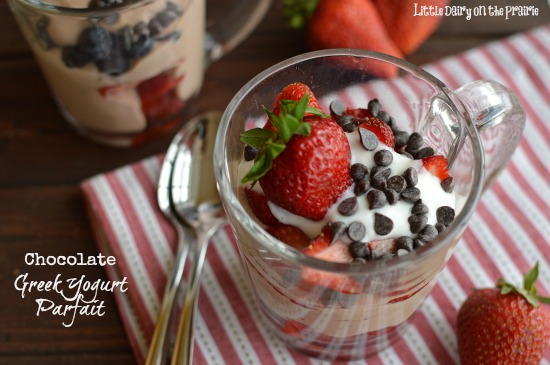 Chocolate Greek Yogurt Parfaits
Kids will be licking their bowl after their Chocolate Greek Yogurt Parfaits are gone. You will let them because you know they are actually getting chock full of "good for you" stuff from the Greek yogurt and fruit!
Check out this recipe
Best Summer Main Dish Recipes
Summer is all about easy recipes! How about recipes you don't even have to turn the oven on to make? That's exactly what this summer menu plan is all about!
There are recipes for grilling. Recipes than can be made in one skillet on the stove top. And a great sandwich recipe for the lazy days! Oh, and one recipe that uses fresh tomatoes straight from the garden!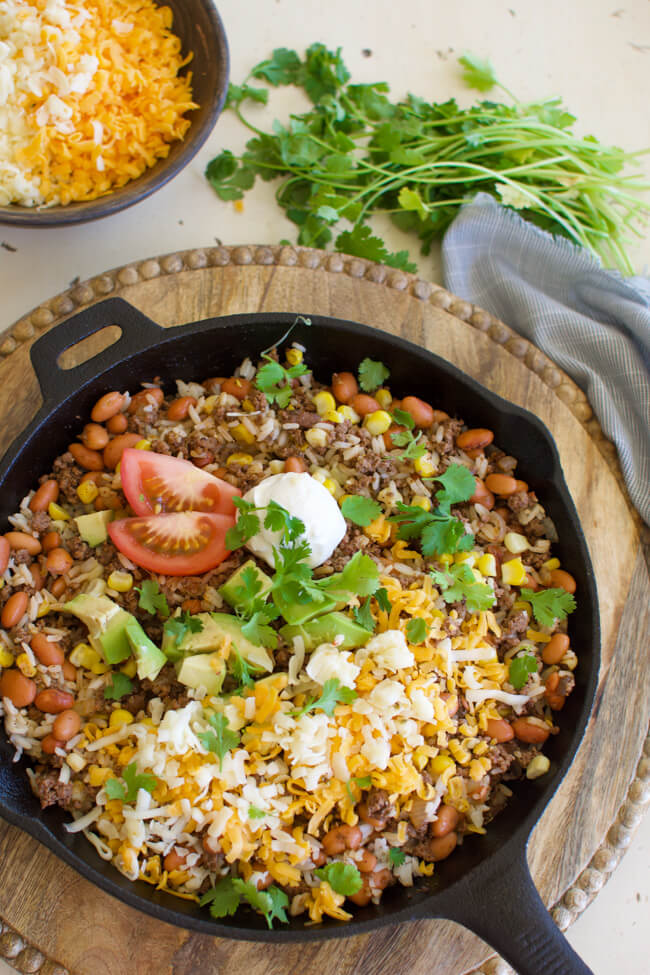 Easy Beef Burrito Skillet
Easy Beef Burrito Skillet is a homemade one pan meal the whole family will love! You can serve it as a "naked" burrito and eat it straight from the skillet, or you can add the filling to tortilla shells to make more traditional beef burritos, make burrito bowls, and even turn it into a burrito salad!
Check out this recipe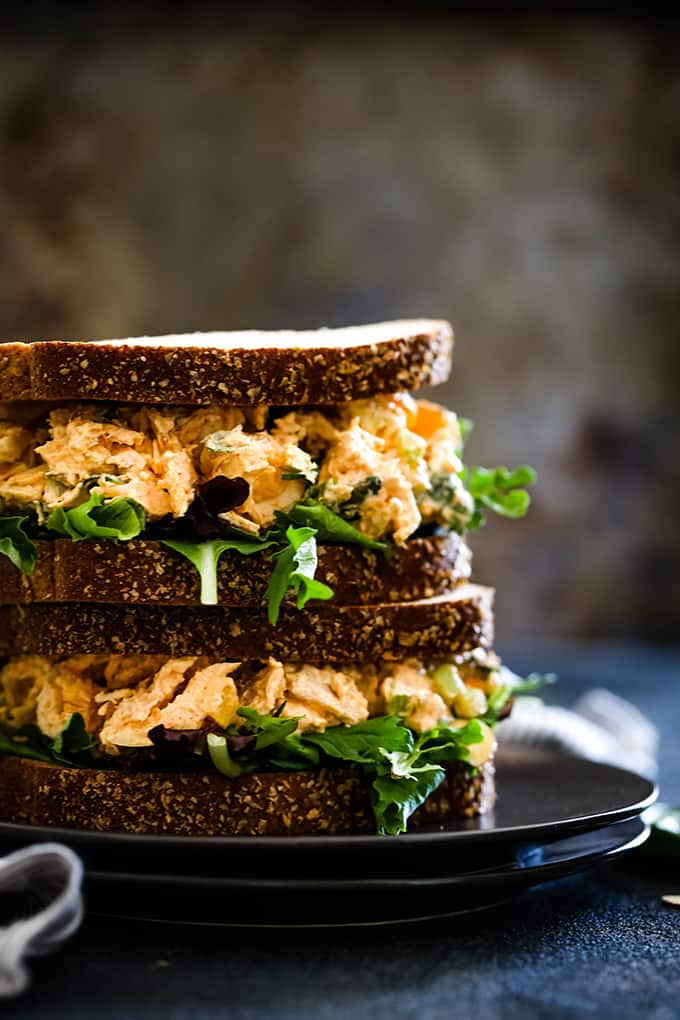 APRICOT BASIL CHICKEN SALAD
Dried apricots and fresh basil, add bright, warm weather flavors that would make this make ahead Apricot Basil Chicken Salad stand out in any picnic lineup.
Check out this recipe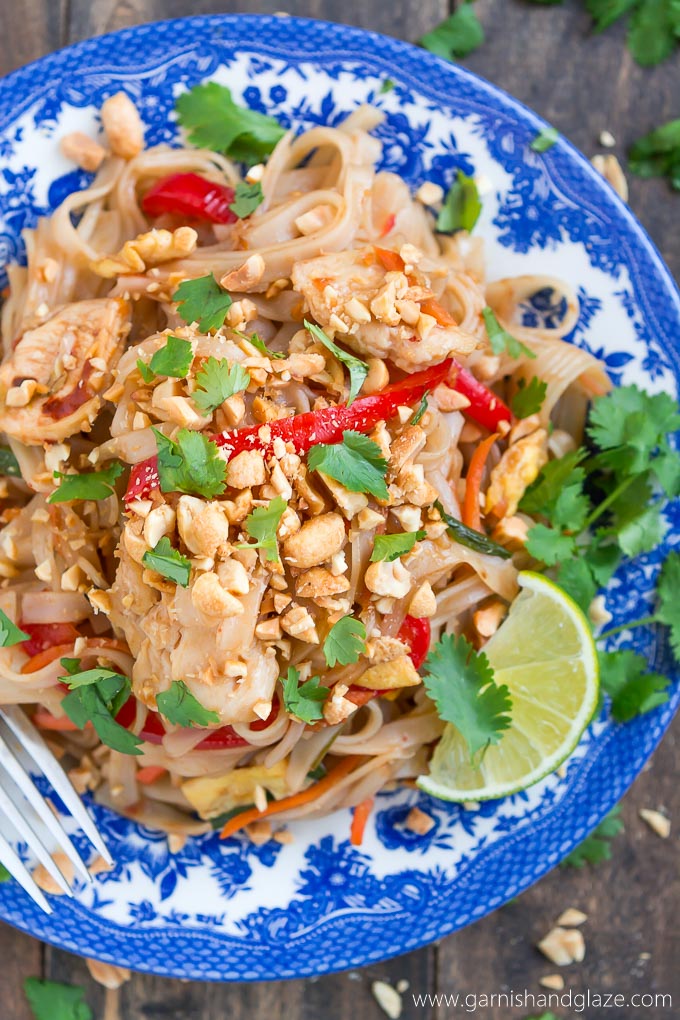 CHICKEN PAD THAI
Enjoy Thai food at home with this quick and easy, sweet and spicy Chicken Pad Thai.
Check out this recipe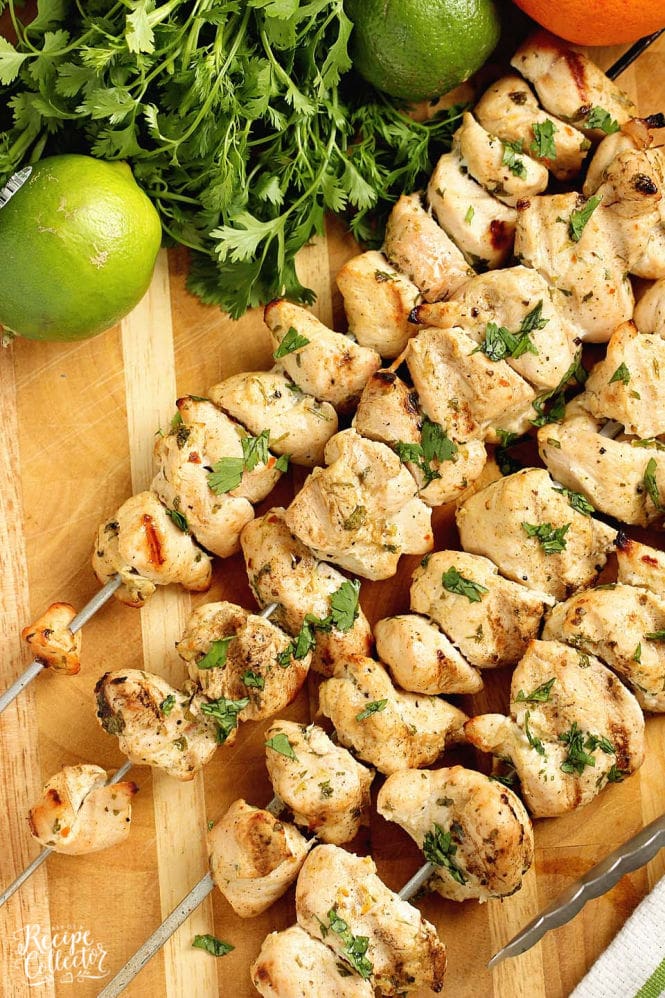 Cilantro Lime Chicken Skewers
Cilantro Lime Chicken Skewers – Grilled chicken breasts marinated in a delicious cilantro and lime sauce make a great grilling recipe to try soon!
Check out this recipe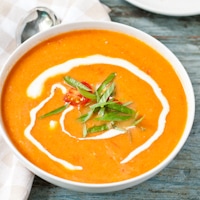 Fresh Tomato Soup with Basil
Preserve the taste of summer with this Easy Garden Fresh Tomato Basil Soup. Come January, you'll be thanking yourself!
Check out this recipe
Summer Side Dish Recipes
Most of the time when I'm planning a summer meal plan all I think about is grilling meat. And, adding some great easy side dishes!
These ones are perfect for cooking right on the grill, or serving with any summer recipes!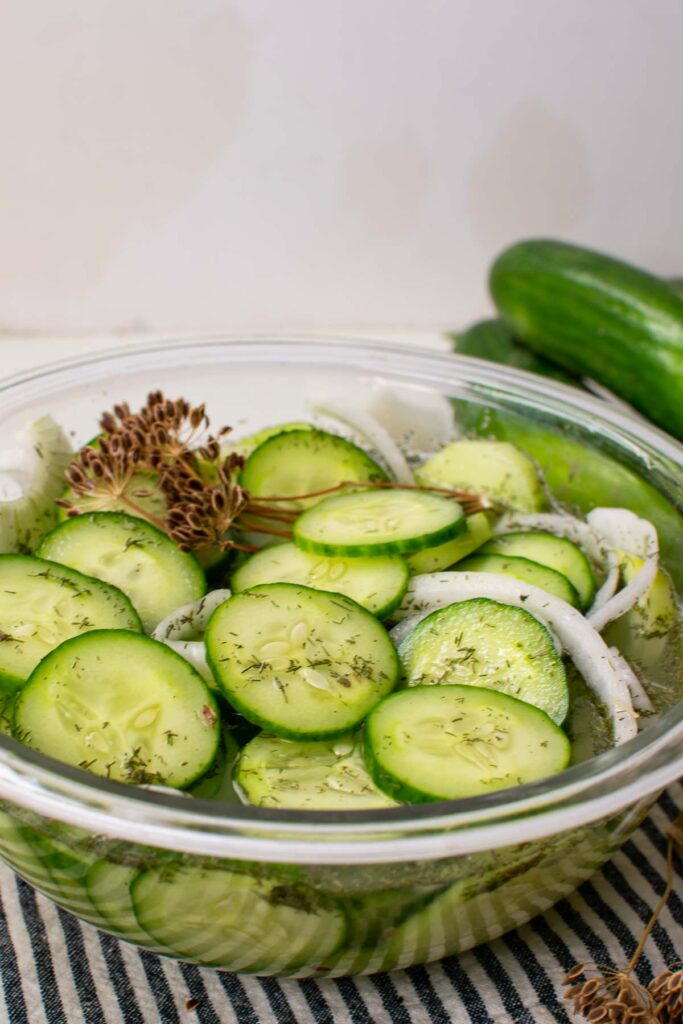 Easy Marinated Cucumbers
These simple refrigerator pickles only take less than 10 minutes to throw together. Just let them sit in the fridge for a few hours and enjoy thes quick pickled cucumbers!
Check out this recipe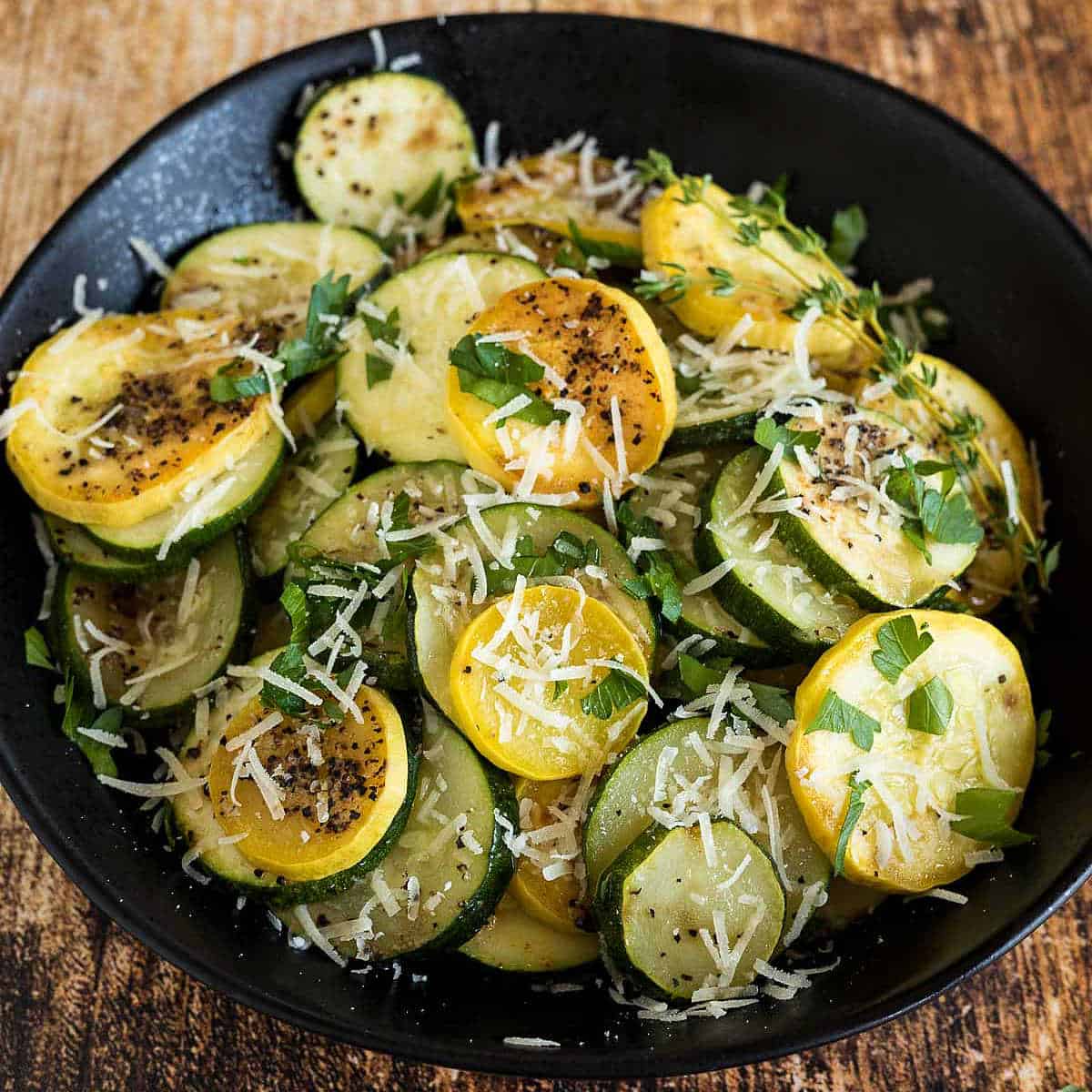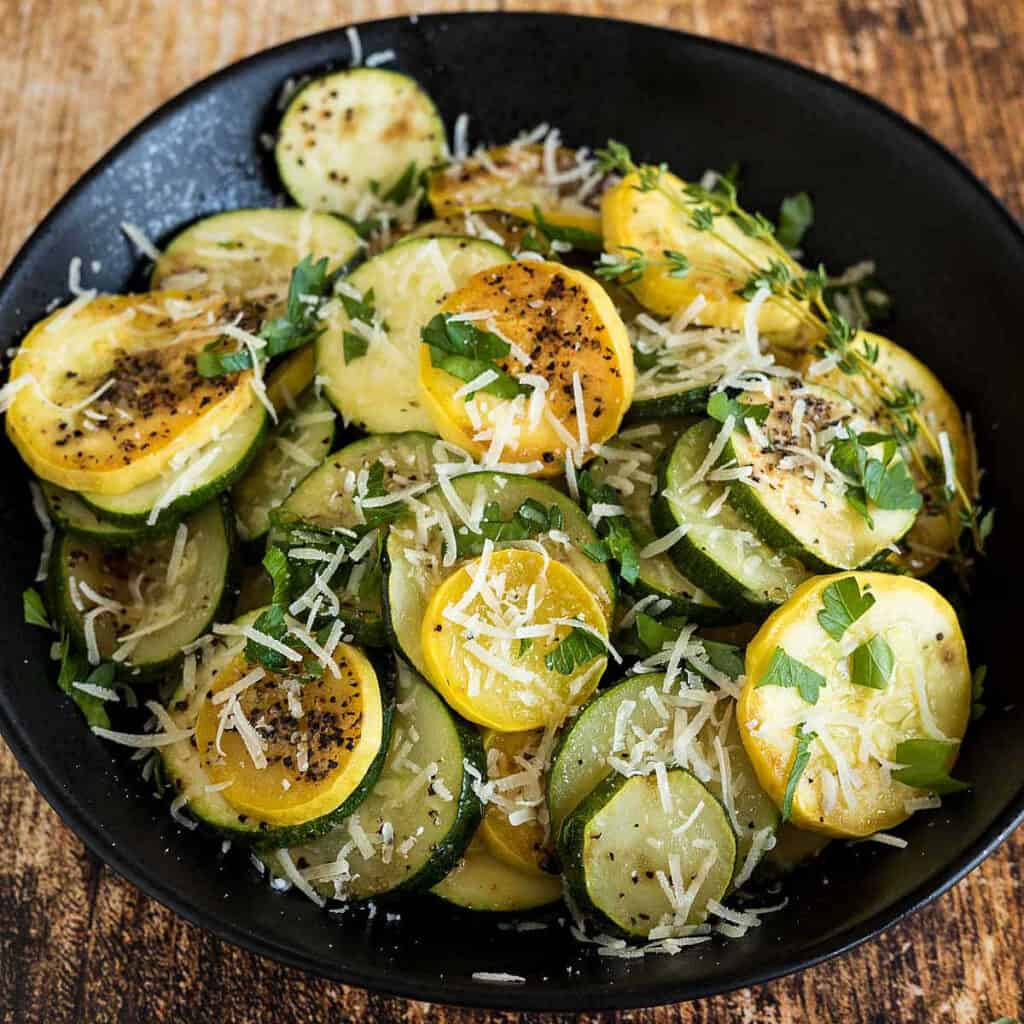 Grilled Zucchini and Squash in a Foil Packet
It doesn't get any easier than zucchini on the grill in foil! It's my favorite simple summer side dish recipe because I can put it together in less than ten minutes! All that's left is throwing it on the grill with my meat! Clean-up is incredibly simple too!
Check out this recipe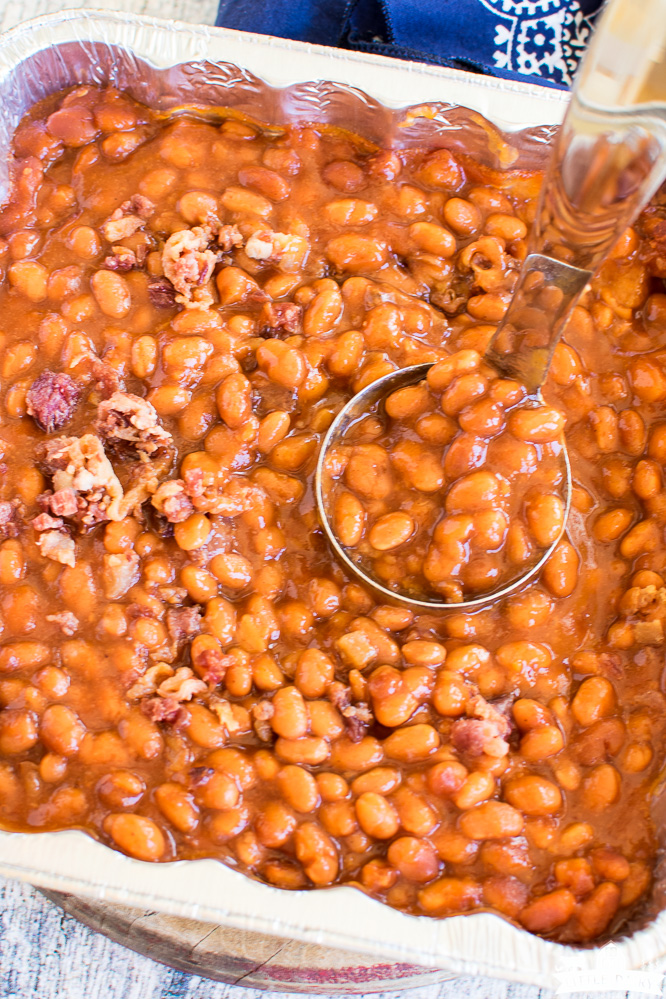 Smoked Baked Beans
Smoked Baked Beans with Bacon and Brown Sugar is the best BBQ side dish recipe ever! They're easy to make since they use canned beans, and bake right along with whatever meat you already smoking!
Check out this recipe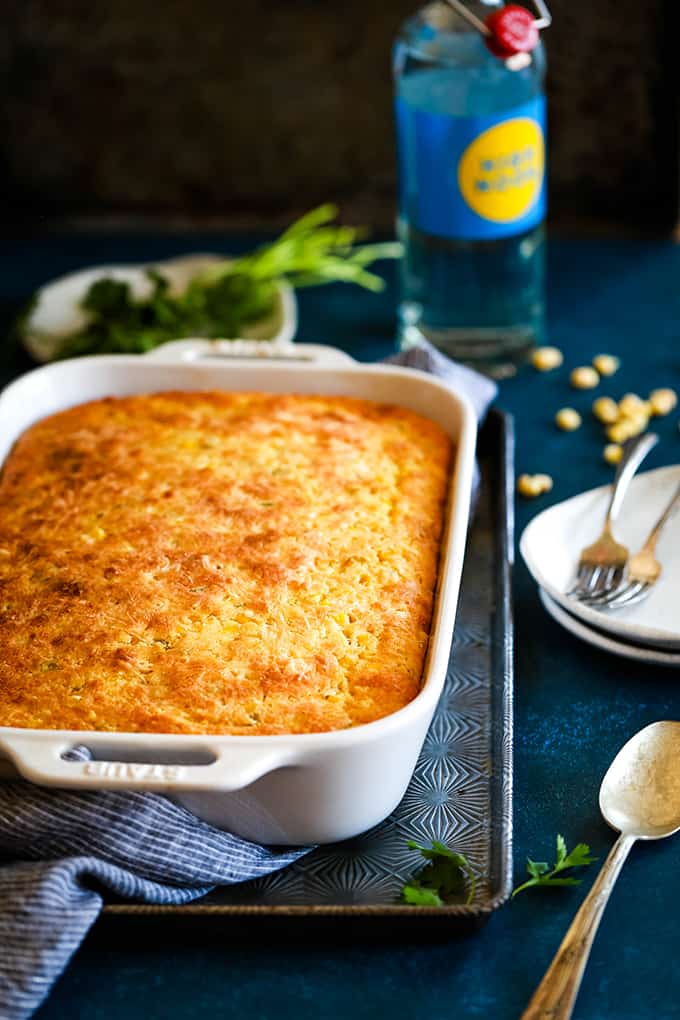 SOUTHWEST GREEN CHILE CORN CASSEROLE
This Southwest Green Chile Corn Casserole couldn't be easier! Cumin and green chiles stud this velvety, comforting side that's full of Monterey Jack cheese.
Check out this recipe
Summer Dessert & Drinks
Fresh fruit screams summer! These desserts and drinks are just right for any BBQ or potluck! Impressive and easy!
Slushy Watermelon MInt Lemonade
Is there anything better than sipping on Slushy Watermelon Mint Lemonade on hot summer days? Watermelon shares the perfect amount of sweetness with lemonade, mint gives it amazing flavor, and ice makes it slushy! It's a summer drink combo you're likely to make a habit out of!
Check out this recipe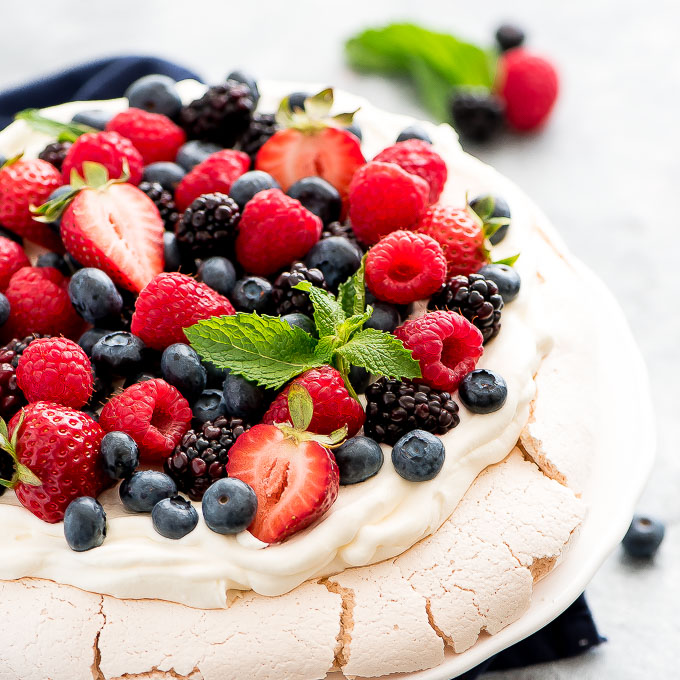 MIXED BERRY PAVLOVA
Mixed Berry Pavlova is the perfect summer party dessert! It's simple, beautiful, refreshing, and a definite crowd pleaser.
Check out this recipe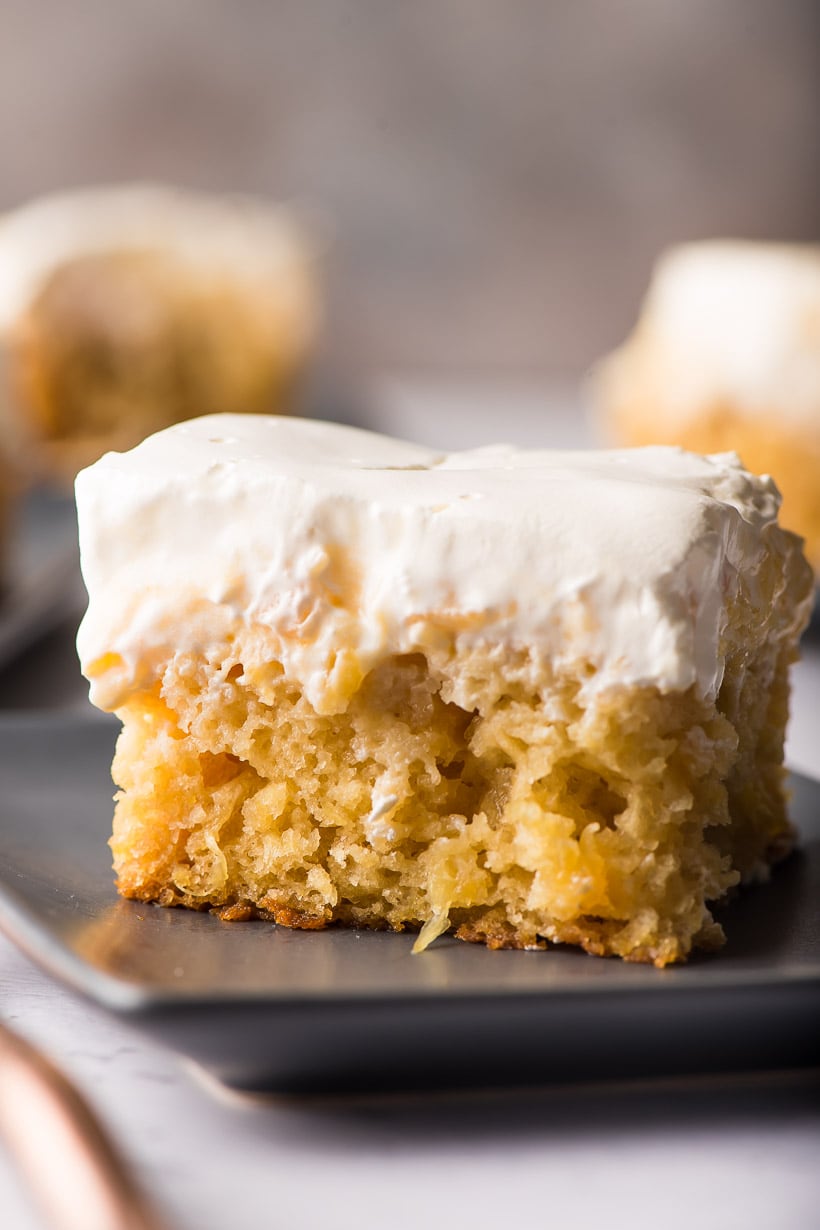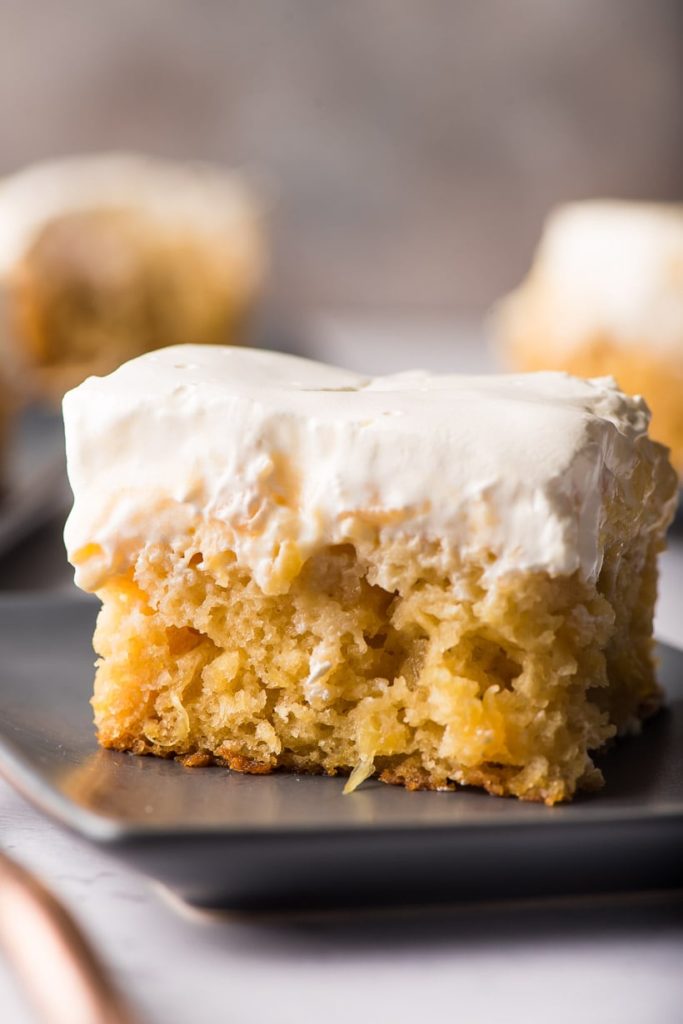 Pineapple Sunshine Cake
This delightful Pineapple Sunshine Cake combines a simple crushed pineapple cake with the dreamiest whipped pudding topping.
Check out this recipe