The Best Easter Recipes is a collection of breakfast, side dish, main dish, and dessert recipes that are simple, yet elegant for your Easter meals!
Planning Easter meals is so much fun! It's finally time to start including all fresh springy vegetables and fruits in our menus!
I can get carried away with festive foods at all the holidays, but Easter is one of my favorites! There are so many gorgeous dishes to add to the spread!
The BEST Easter Recipes is sure to help you fill your table with delicious food that's sure make your day extra special!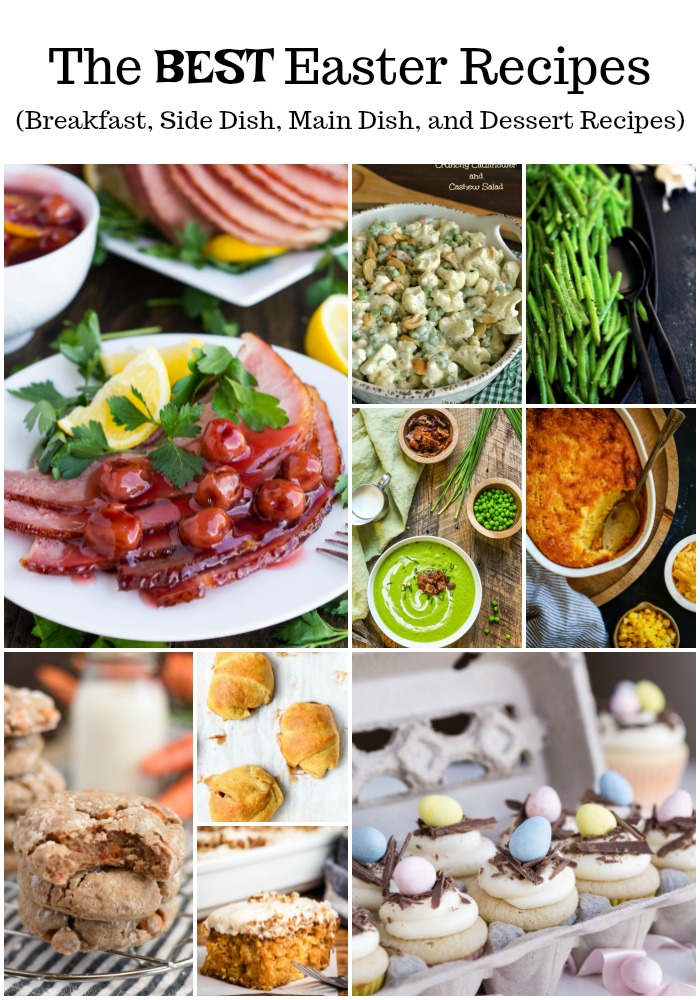 Breakfast Recipes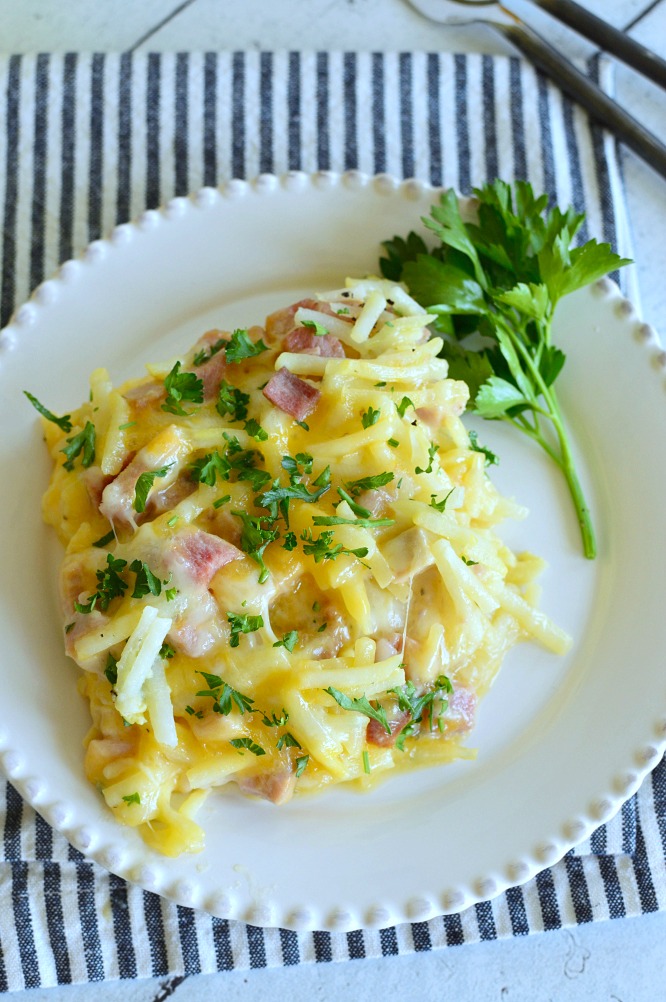 Make Ahead Hashbrown Breakfast Casserole – Little Dairy on the Prairie
Make Ahead Hash Brown Breakfast Casserole is a hearty casserole that's sure to make your mornings run smoother! You'll need simple ingredients to make this casserole; frozen hash browns, diced ham (or any other breakfast meat), eggs, milk, and grated cheese! Assemble it the night before and all that's left in the morning is popping it in the oven!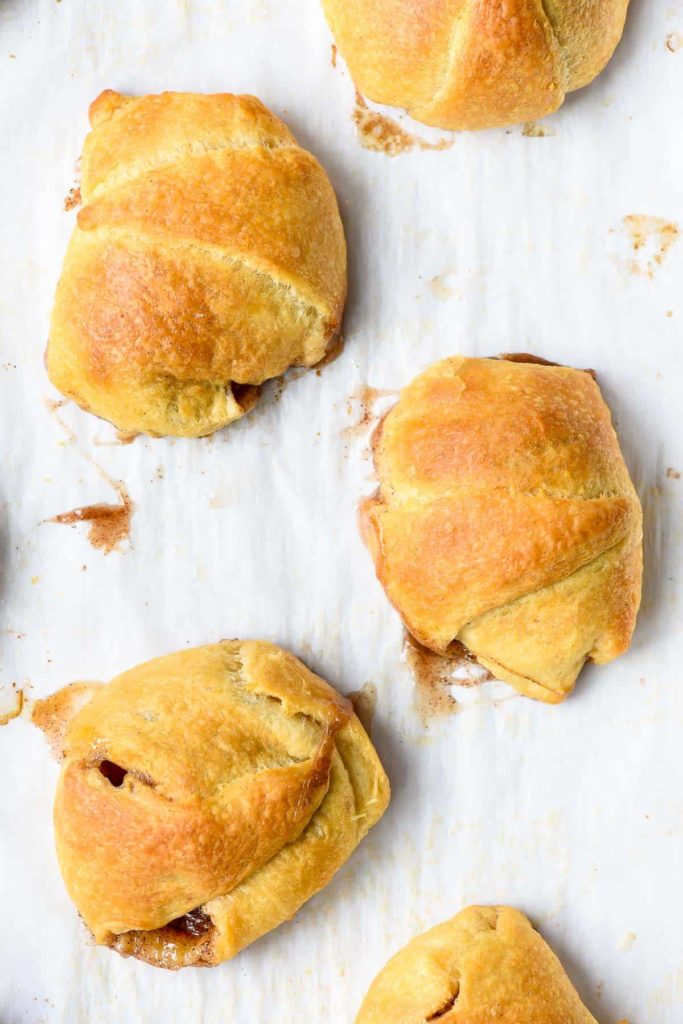 Easy Resurrection Rolls – NeighborFood
Resurrection Rolls are a tasty and fun Easter craft that's perfect for sharing the story of Jesus' death and resurrection with kids!
Appetizer Recipes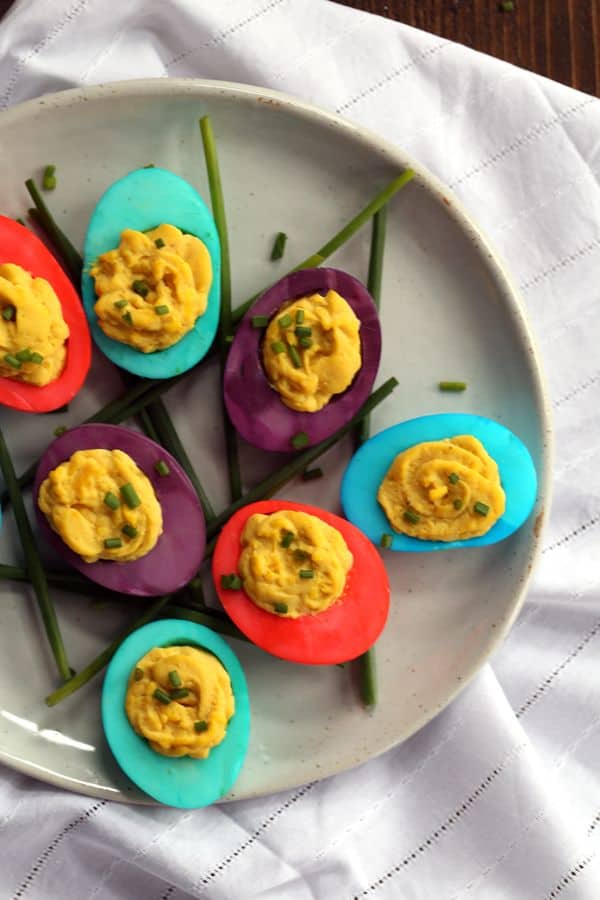 Dyed Deviled Eggs – Melanie Makes
These Dyed Deviled Eggs are ready to become a part of your Easter celebration. Hard boiled egg whites take a dip in a bath of water, food coloring and vinegar to transform into brightly hued beauties. They're then filled with a mayonnaise, mustard and egg yolk mixture to create the perfect appetizer or side dish.
Side Dish Recipes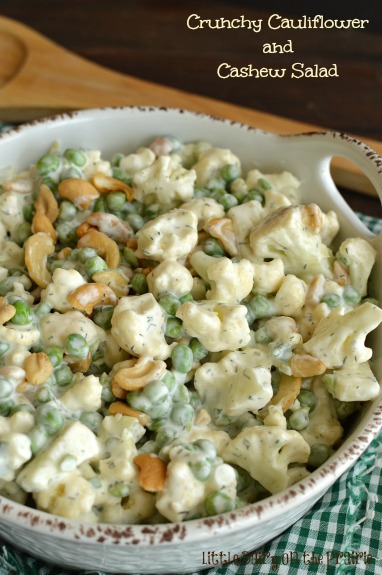 Crunchy Cauliflower and Cashew Salad – Little Dairy on the Prairie
This salad is packed with good for you cauliflower, salty cashews, and green peas all tossed in the most amazing dill ranch dressing! It's a great way to eat your veggies!
Garlic Butter Green Beans – Melanie Makes
These Garlic Butter Green Beans are the perfect ace to have up your sleeve to serve with just about anything. Using just three ingredients and taking only 20 minutes from start to finish, fresh green beans are trimmed and simmered until crisp tender before being bathed in butter and fresh garlic and seasoned with salt and pepper.
Cheesy Corn Casserole – Melanie Makes
This comforting six ingredient Cheesy Corn Casserole takes just 10 minutes to prepare and will without a doubt become your most requested side dish.
Main Dishes
Glazed Ham with Cherry Sauce – Garnish & Glaze
Enjoy your Easter Dinner with this sweet and flavorful Glazed Ham with Cherry Sauce.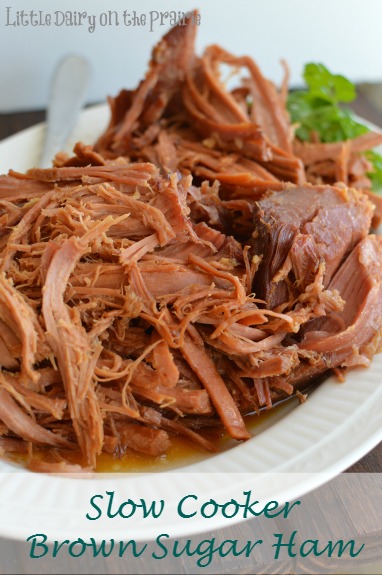 Slow Cooker Brown Sugar Ham – Little Dairy on the Prairie
Slow Cooker Brown Sugar Ham is the easiest ham in the world to make, and it's absolutely packed with flavor. It's so tender it falls apart before you even get a chance to slice it! It's delicious for breakfast or as a main dish!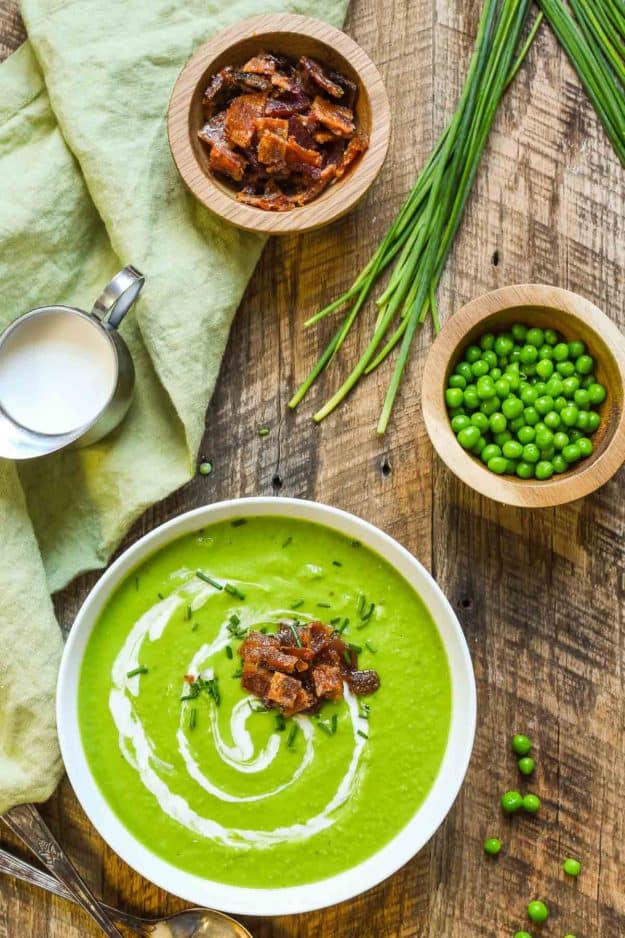 Green Pea Soup with Candied Bacon – NeighborFood
This Green Pea Soup with fresh basil and smoky sweet candied bacon is the ultimate spring appetizer. Bright and creamy, it's a great reason to give peas a chance. (I know, I know. That was a serious dad joke, but how can you resist??)
Dessert Recipes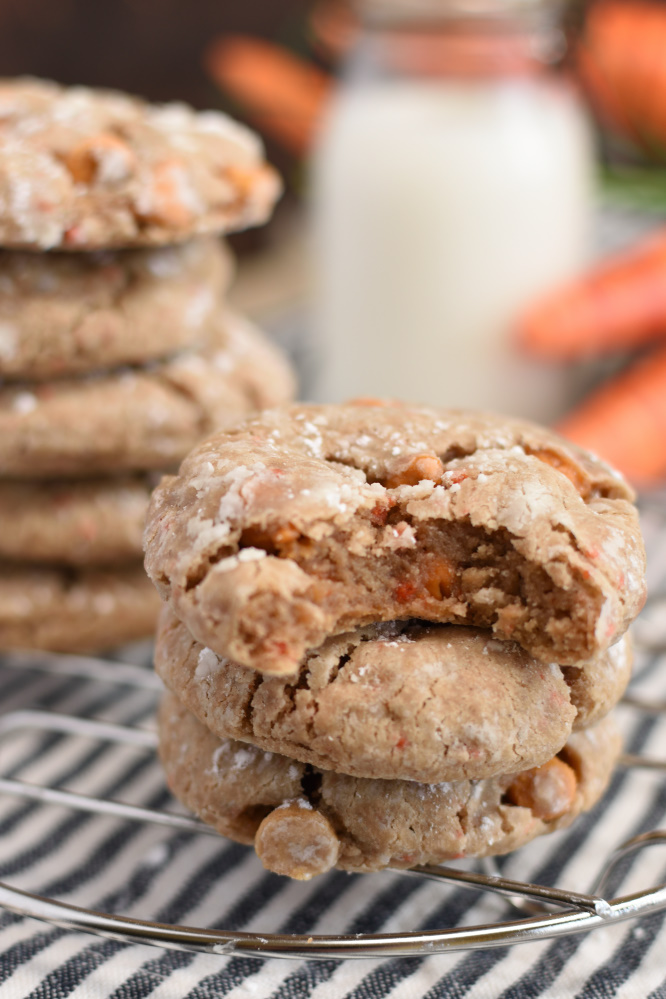 Carrot Cake Gooey Butter Cookies – Little Dairy on the Prairie
Carrot Cake Gooey Butter Cookies – you guys these cookies only have 6 simple ingredients which makes them perfect for those of us that want carrot cake and cream cheese frosting without all the fuss! Don't let the simplicity of the recipe fool you…they are out of this world!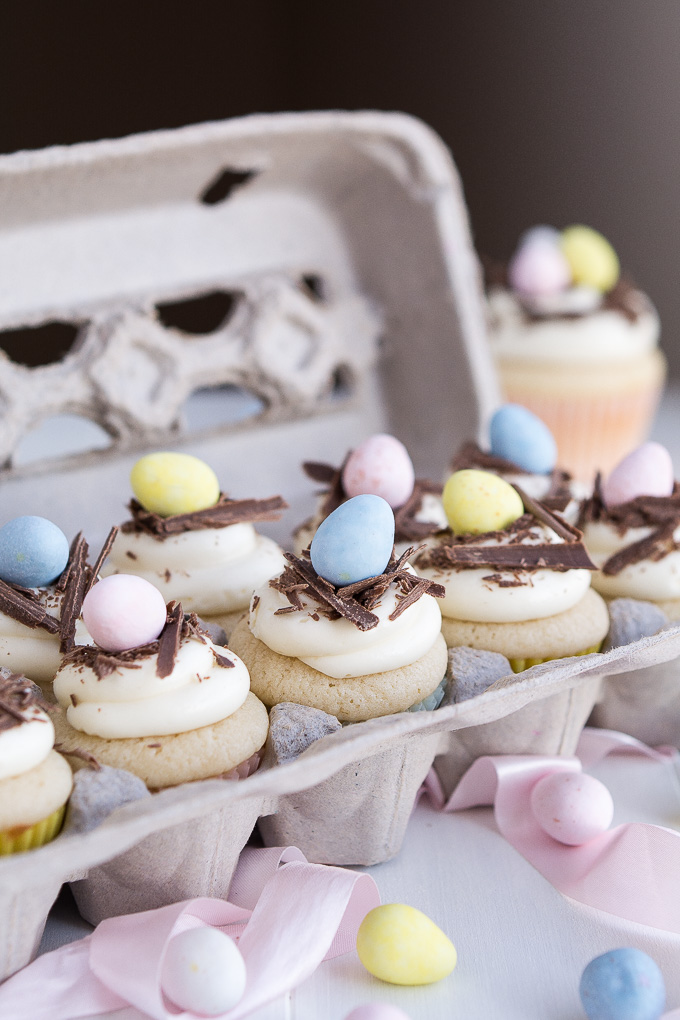 White Chocolate Easter Egg Cupcakes – NeighborFood
White Chocolate Easter Egg Cupcakes are the perfect cute and yummy treat for your Easter celebration.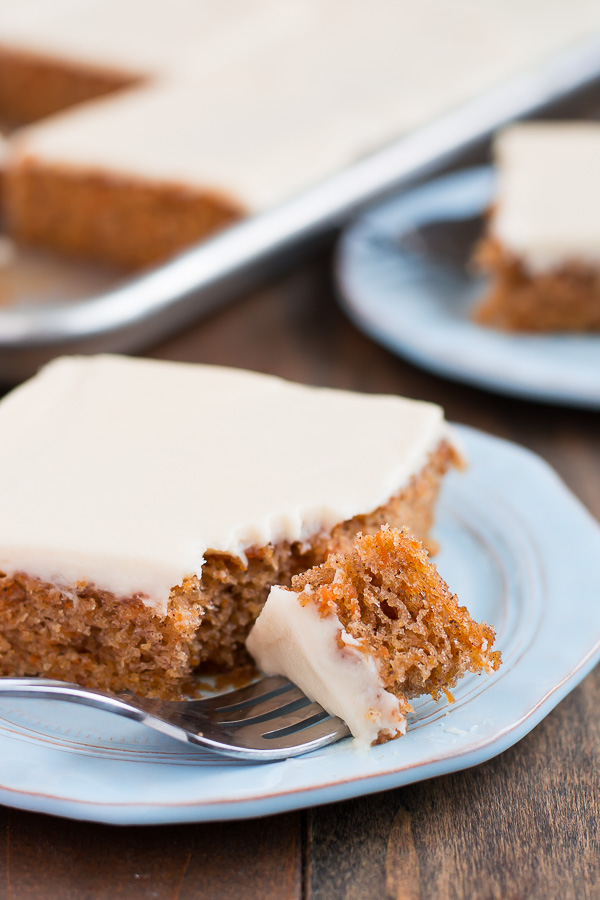 Carrot Sheet Cake – Garnish & Glaze
Feed a crowd with this super simple and moist Carrot Sheet Cake that will have your guests talking about how good it was for days.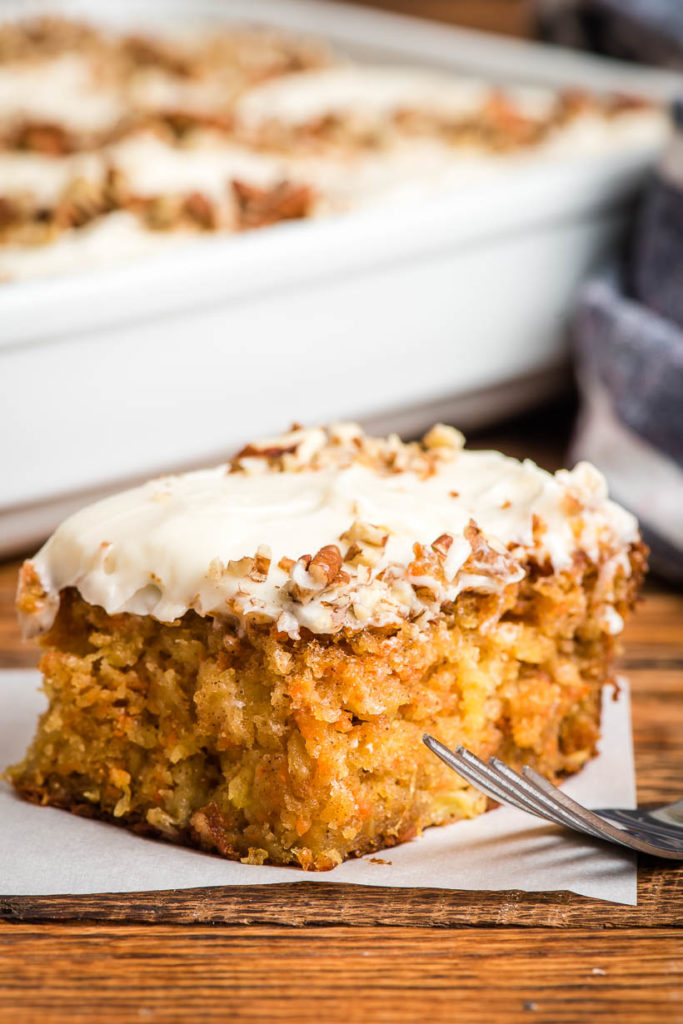 Super Moist Carrot Sheet Cake with Cream Cheese Frosting – NeighborFood
This Moist Carrot Sheet Cake has all the great spiced flavor of a traditional carrot cake in an easy to make sheet cake!