Chocolate Peanut Butter Sauce is the reason I eat ice cream! Heck, I won't judge you if you grab a spoon and eat creamy and decadent Peanut Butter Hot Fudge straight from the jar! You won't regret it!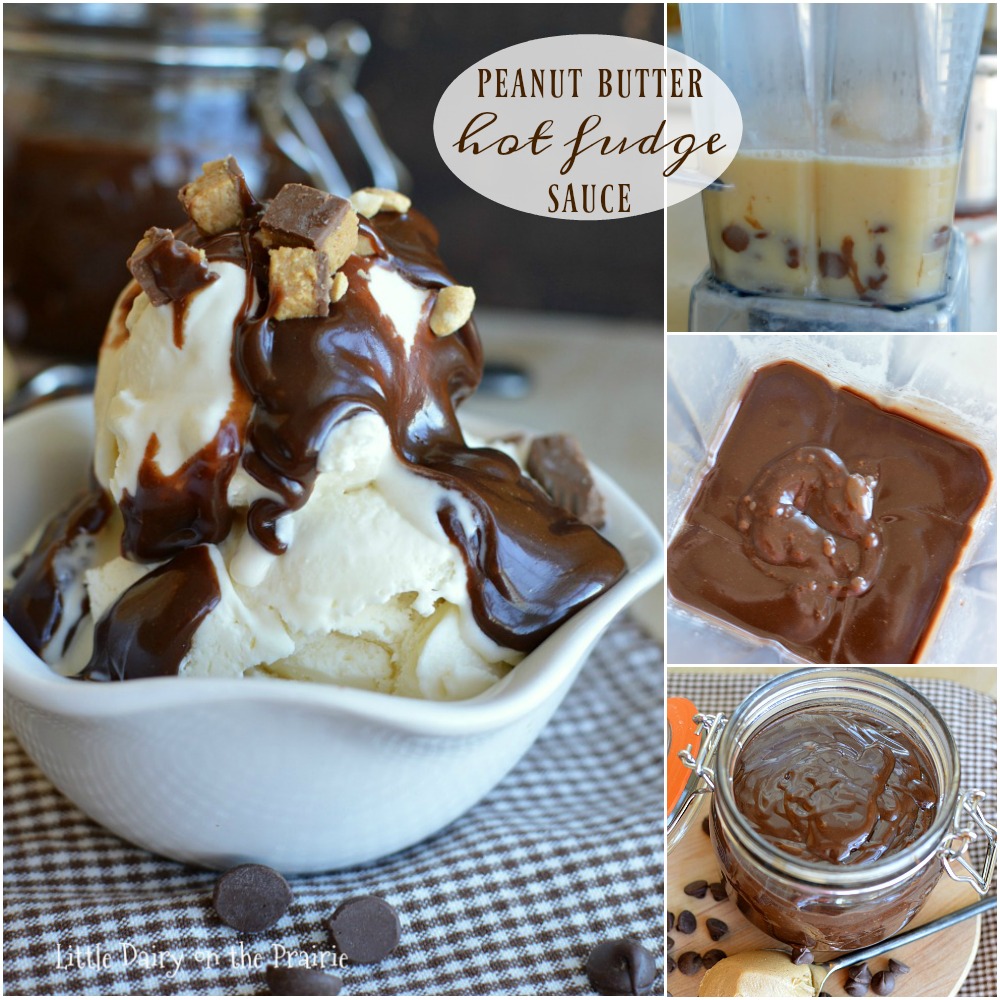 I'm pretty sure I've already told you my family eats ice cream almost every night during the summer. It's so hot and I don't feel like turning on the oven so dessert has to be a no bake treat like my Death by Chocolate Crispy Treats, No Bake Butterscotch Chex Cookies, or ice cream. Last week when I posted my No Churn Mint Cookie Ice Cream and I mentioned that for me ice cream is all about the add ins (cookies, candy, etc) and the toppings. One of the reasons I eat ice cream is so I have an excuse to eat Peanut Butter Hot Fudge Sauce!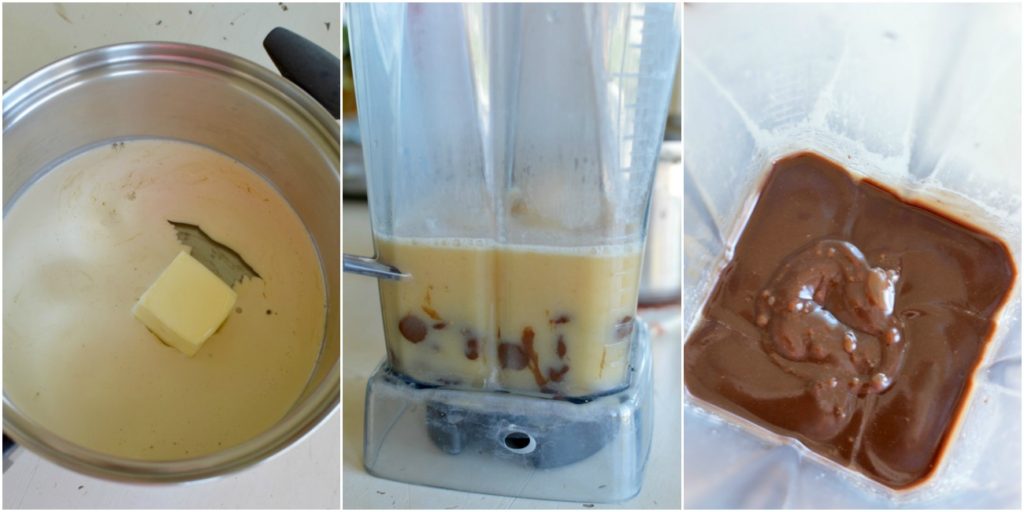 I'm not into recipes that require a candy thermometer or terms like "soft ball stage". That's too technical for me and it's only worth it to be technical around Christmas time! No worries though, Peanut Butter Hot Fudge Sauce is so, so easy to make. Boil a few ingredients, pour them over chocolate chips and PB in the blender and…that's about it! I told you it was easy!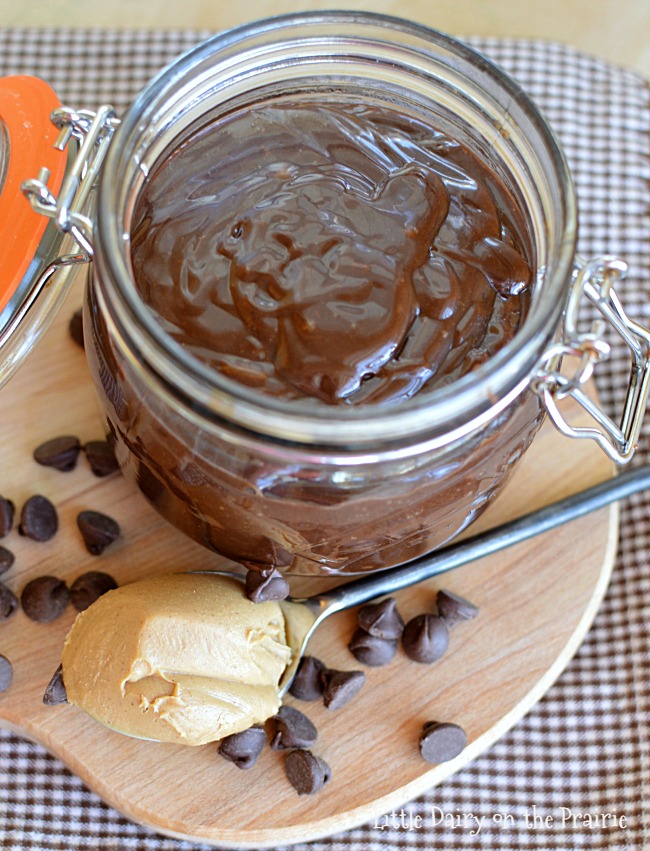 I could eat this stuff with a spoon, no ice cream necessary! When the boys were little one of their babysitters used to eat my Hot Fudge Sauce with a spoon. Then she microwaved the jar of Hot Fudge Sauce until the spoon scoop spot was leveled out, return it to the fridge and pretend like nothing happened! I should have filled her in on all the ice cream in the freezer and invited her to eat it with the Hot Fudge Sauce! She was such a great babysitter and was worth every bite of Hot Fudge Sauce she ate!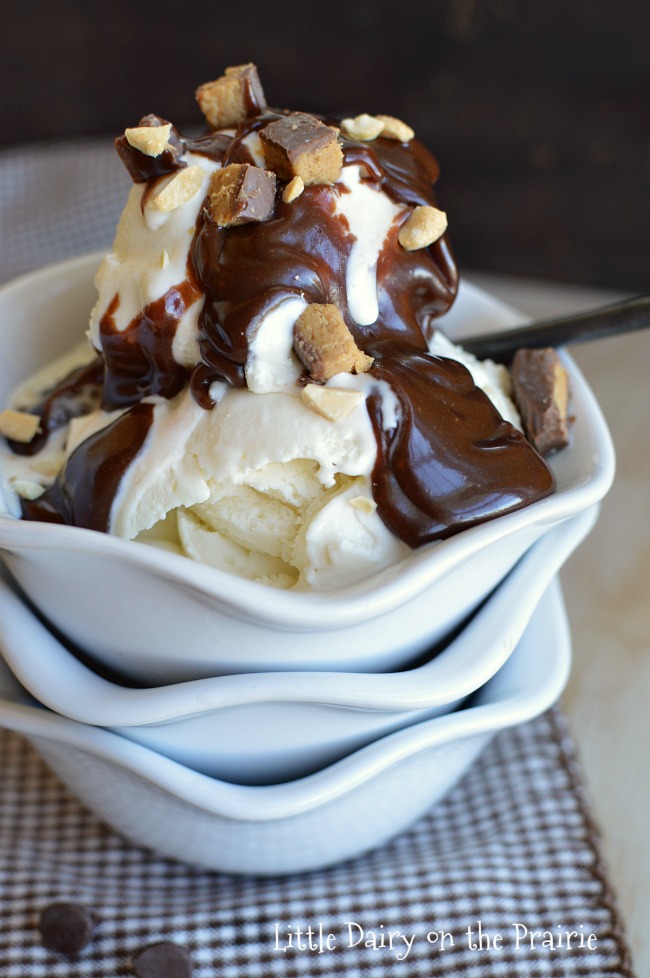 Peanut butter and chocolate make the best combination and it's just as delicious as always in Peanut Butter Hot Fudge Sauce! Today happens to be National Hot Fudge Sundae Day! That definitely means you need to make yourself a batch of Peanut Butter Hot Fudge Sauce and celebrate!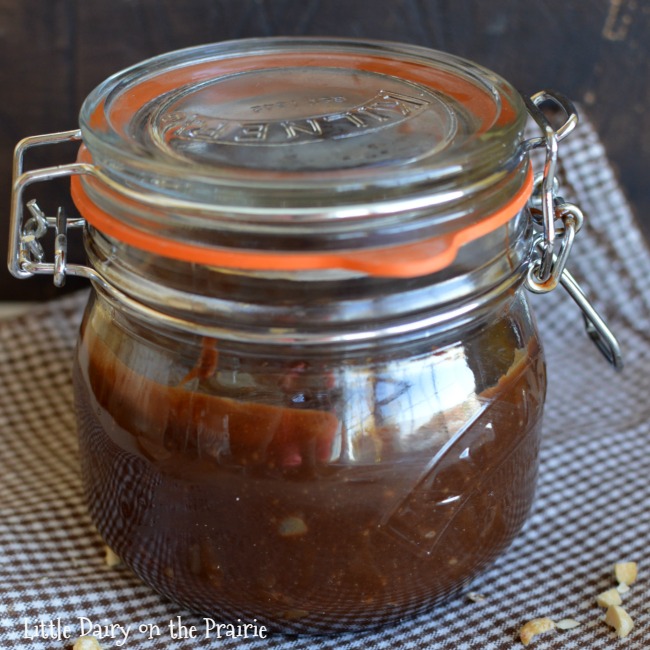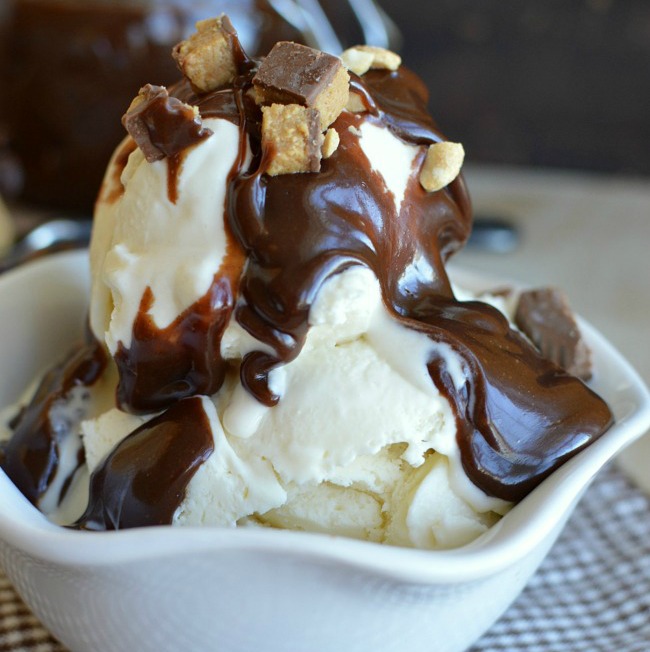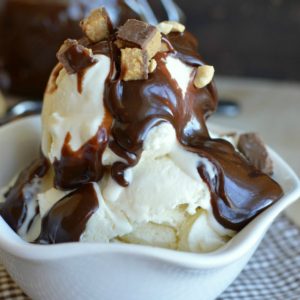 Peanut Butter Hot Fudge Sauce
Rich and creamy Peanut Butter Hot Fudge Sauce is just the thing to pour over vanilla ice cream! This recipe only has a few ingredients and comes together in just minutes making it a staple at our house!
Ingredients
1/2

c.

butter

no substitutes

1

c.

light corn syrup

1

c.

evaporated milk

dash of salt

1

tsp.

vanilla

1 1/2

c.

chocolate chips

I used half semi sweet and half milk chocolate. Use whatever you have!

1/2

c.

creamy peanut butter
Instructions
Add chocolate chips and peanut butter to blender.

Over medium heat, bring butter, corn syrup, and evaporated milk to a gentle boil in a saucepan. Occasionally stir while bringing it to a boil.

Remove from heat and add vanilla and a dash of salt. Stir.

Pour butter mixture over chocolate chips and peanut butter in blender.

Blending hot liquids can be a bit tricky although I've never had a problem blending my hot fudge. You might want to hold a towel over the lid just in case!

Blend on low speed for about 20-30 seconds or until chocolate chips are melted and peanut butter is incorporated. It doesn't take long!

Pour into a jar. Serve immediately or store in the fridge for up to 2 weeks.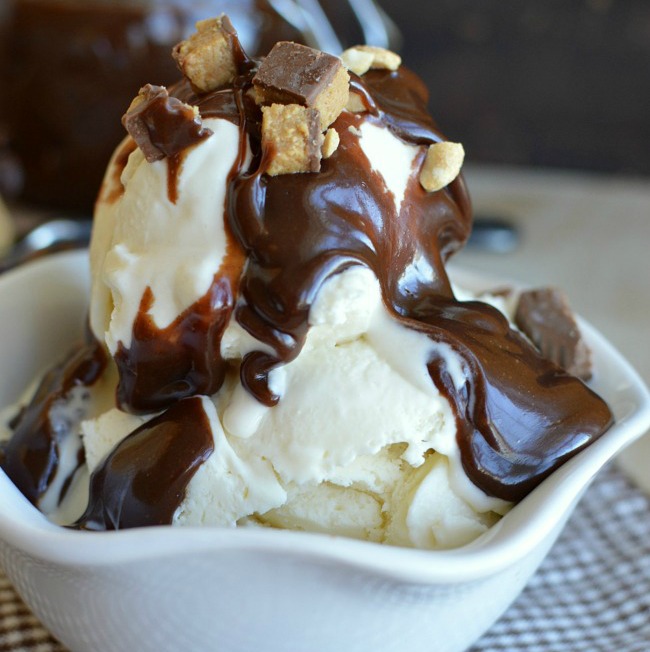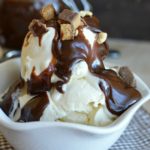 tried this recipe?
Make sure to share it with me! Leave a review or tag me on Instagram