Skip the drive-through and make Easy Milkshakes at home! You'll need three simple ingredients; ice cream, real whole milk, and a package of gelatin. Throw everything in the blender and that's about all there is to it!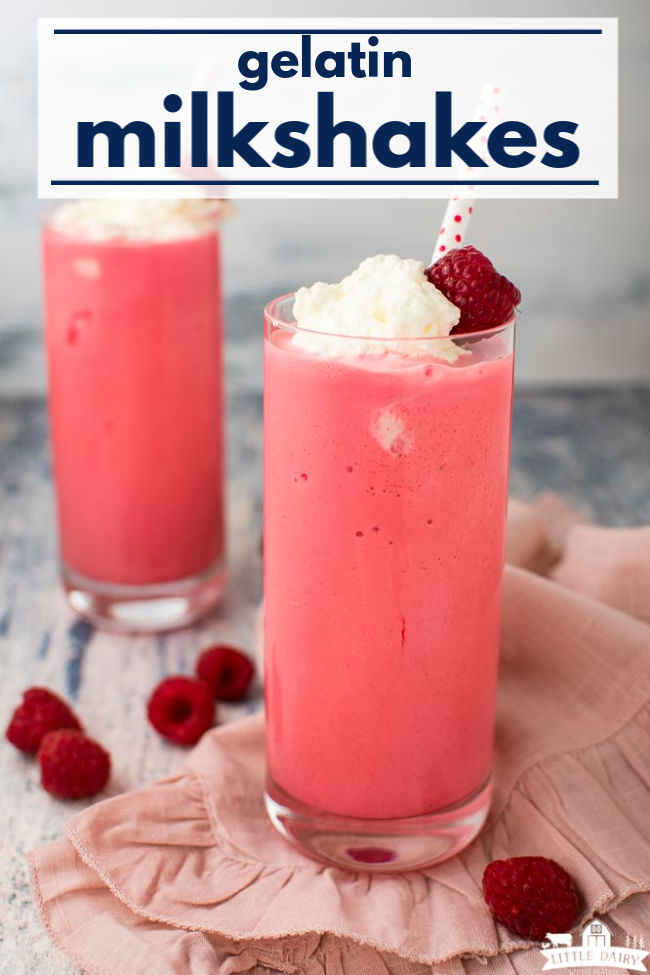 School was canceled today because the wind was blowing snow across the roads and drifting them in. We'll take our boys any chance we can get them, especially on days when we really need their help!
The boys are out working on bedding the animals and thawing the watering troughs for the cows right now. It's starting to get dark and the temperature is dropping like a rock.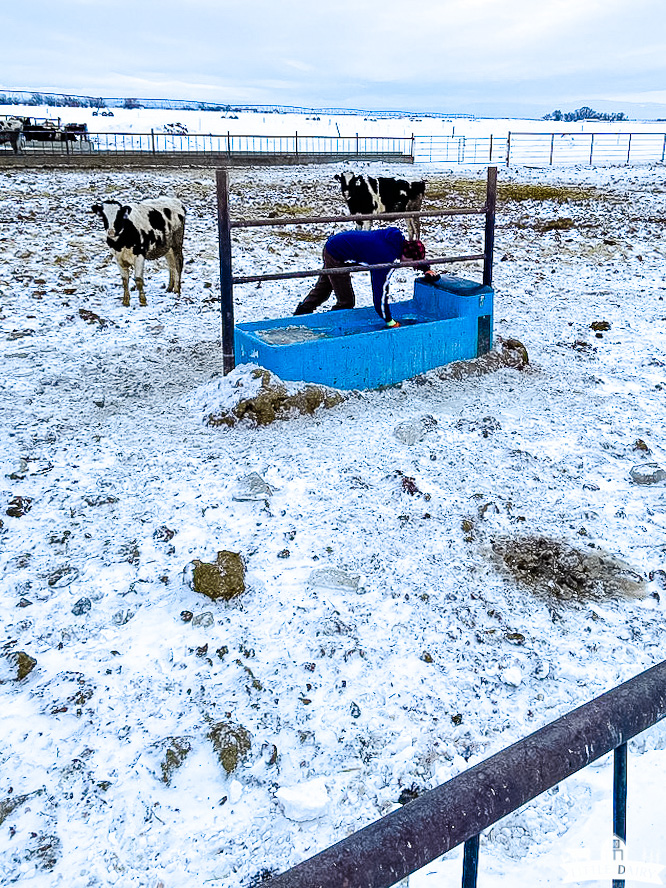 As you can imagine I'm always whipping something up in the kitchen and today happened to be all about milkshakes and I felt a little bad because slow cooker hot chocolate would have probably been more fitting for this weather!
Boys don't really care about stuff like that though! They DEVOURED these ice-cold milkshakes in a matter of seconds! I guess hard work will make you hungry no matter what!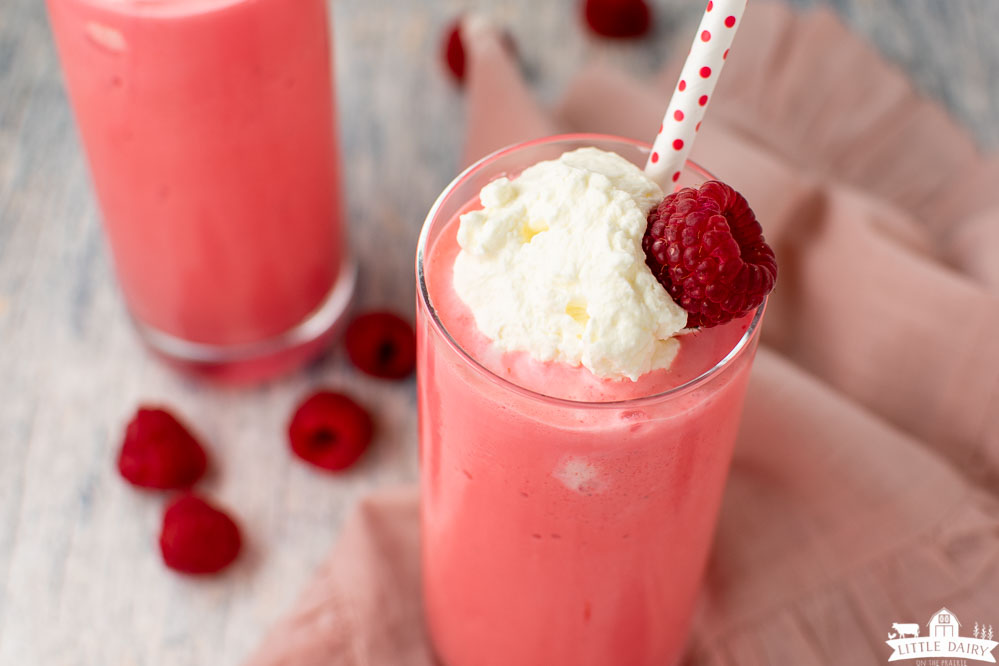 gelatin milkshake recipe
You guys, when you live 60 miles from the nearest drive-through you learn to make all the "stuff" at home! These homemade milkshakes are winners and let me tell you what's so great about them.
They taste amazing! That has to be the most important reason!
I almost always have the ingredients on hand. When we're running low on ice cream we seriously start to panic and since we milk about 1100 cows we ALWAYS have access to milk!
Any flavor of gelatin is what you'll need to flavor the milkshakes and it's easy to stock up on, especially because having fresh fruit isn't always an option.
You can make any fruit milkshake you want!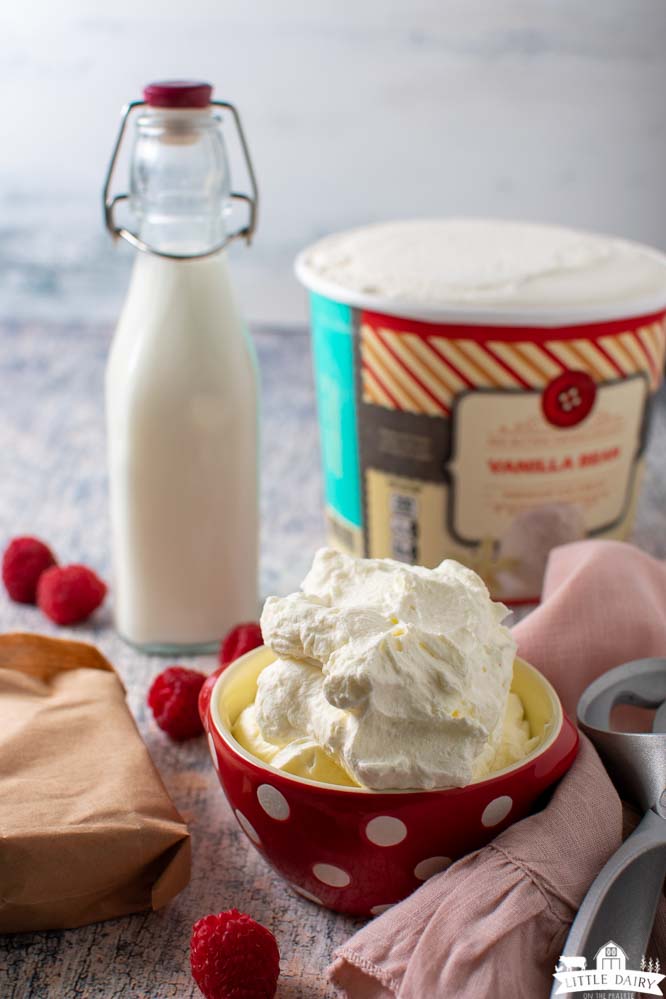 milkshake ingredients
As I said, this recipe is so simple to make at home! You pretty much throw everything in the blender, let it work it's magic, and you're there.
Gelatin makes wonderful fruity milkshakes
This is where it gets fun! Be as creative as you want and switch up the flavors to match your taste; strawberry banana, grape, orange, lemon (kind of like a copy cat Chick Fil A), blueberry, raspberry, strawberry, orange, peach, and more! You could even mix and match but be careful because they could turn out a pretty yucky color!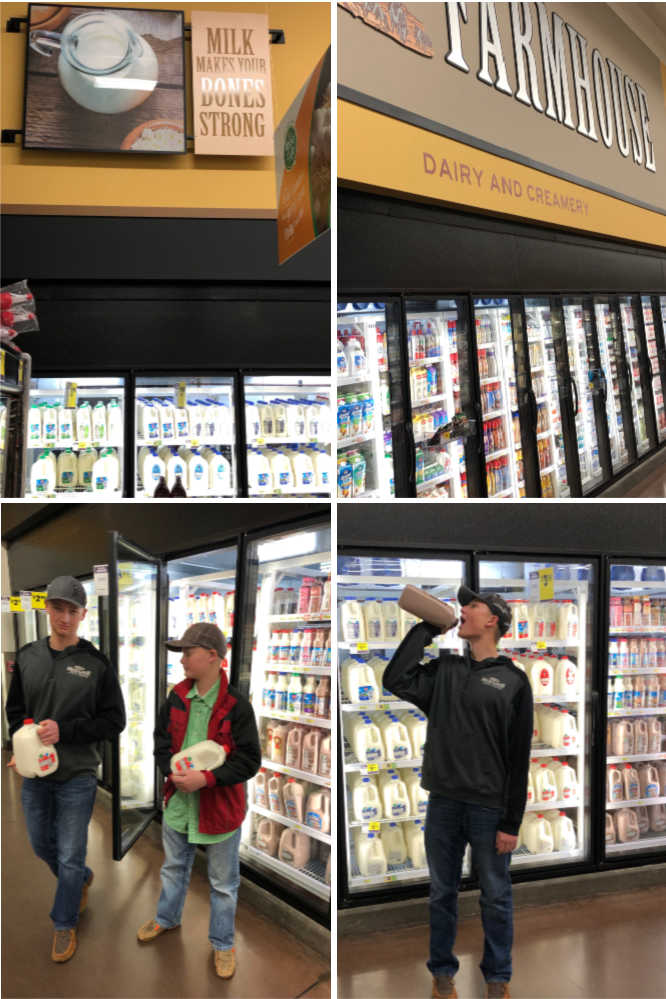 what kind of milk to use in homemade milkshakes
Being dairy farmers and all, our lives are centered around milk and we're in LOVE with it! My family drinks whole milk and I cook with whole milk. It's wholesome, nutritious, and affordable.
The moment my kids get home from school they head to the fridge for a glass of ice-cold milk. It's such a great choice considering milk has B vitamins to help give them energy, high-quality protein to build lean muscle, and calcium for strong bones. Plus milk doesn't have any added sugar, only naturally occurring sugar.
So, as you might have guessed…we always use whole milk for making milkshakes. Soy milk, almond milk, coconut milk, etc are more expensive than dairy milk, they taste different, and they often have added sugar in them. I don't need any help adding sugar to our diet!
what kind of ice cream to use in milkshakes
For milkshakes, we use vanilla ice cream. It's a good canvas to add other flavors to. High-quality ice cream is better because it creates thick milkshakes!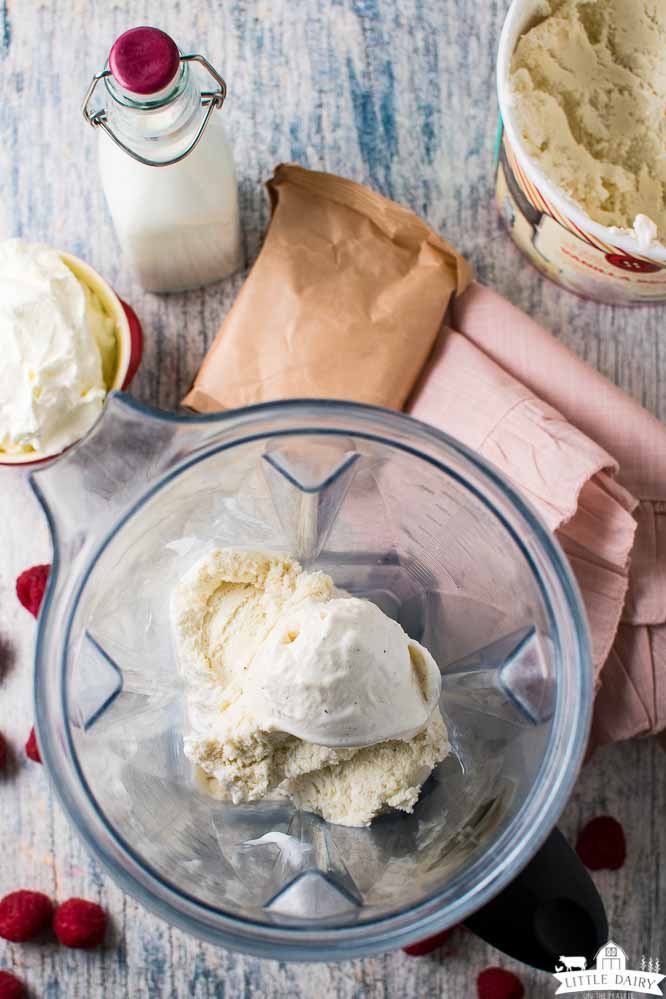 how to make milkshakes
Here are a few tips for this super easy raspberry milkshake recipe.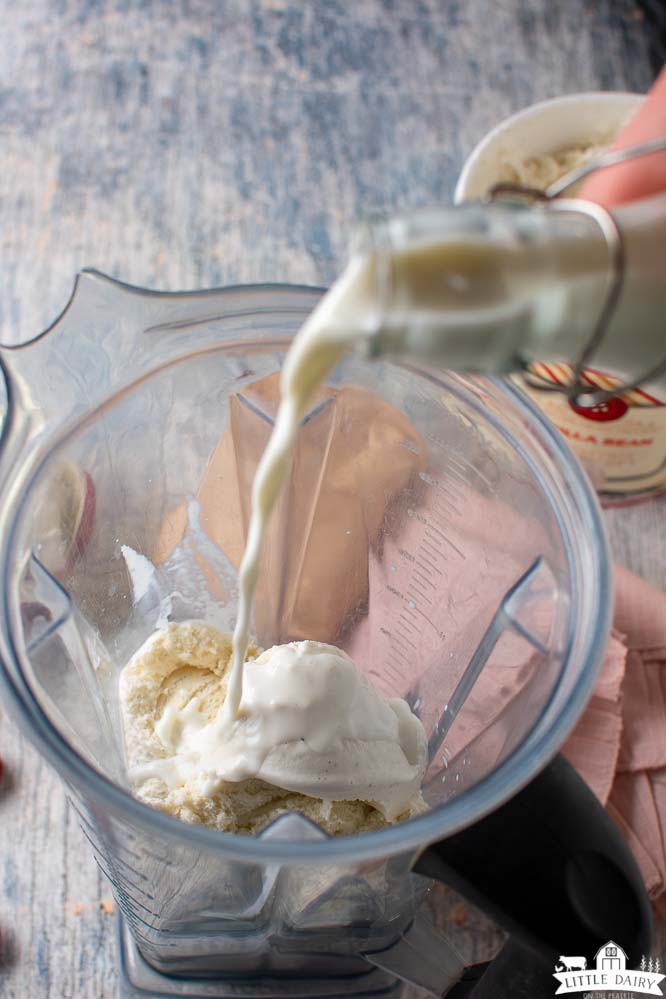 NOTE: I did NOT make my milkshake in the order listed, however, my blender is super high powered and can muscle through it!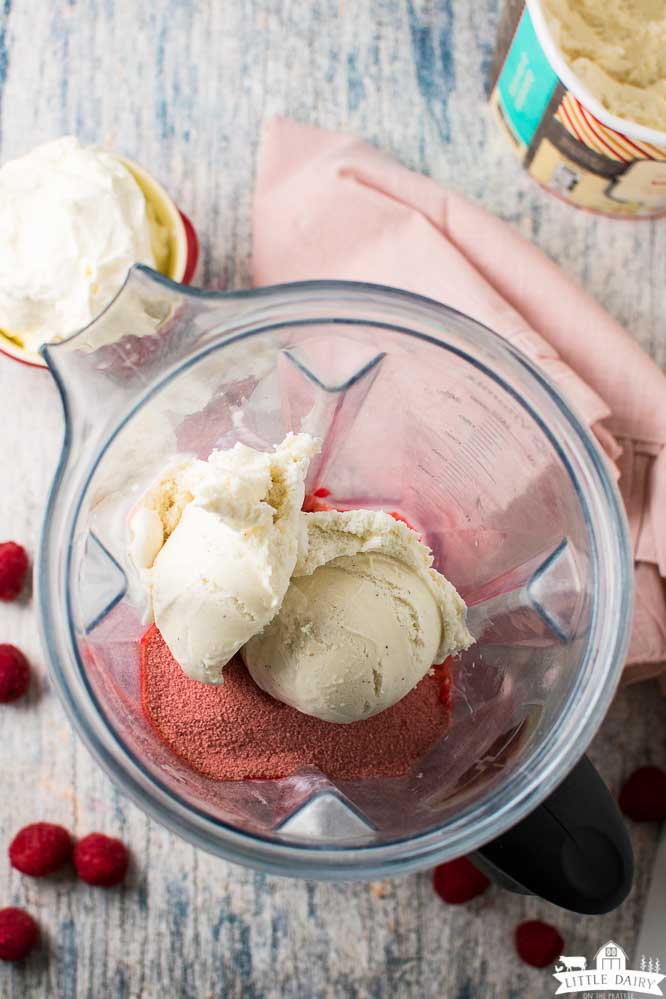 Add milk to the blender first. No need to get a measuring cup dirty, PLUS it helps the ice cream blend up better.
Add gelatin to the blender and blend for a bit to keep the gelatin from being grainy.
Throw the ice cream in and let it go until it's all mixed together.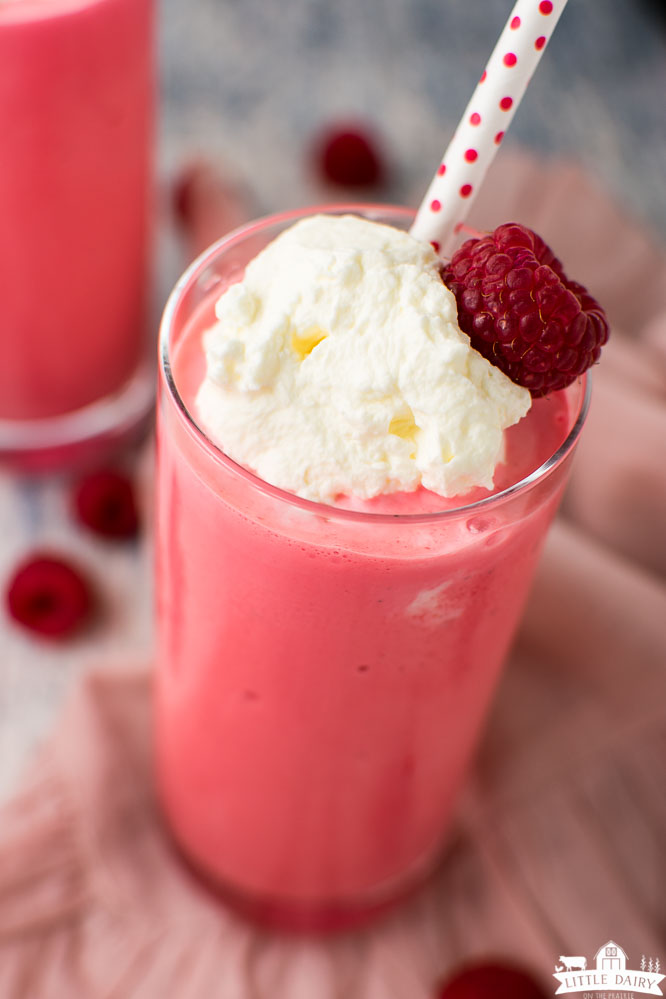 how to garnish milkshakes
Obviously garnishes aren't necessary, but they are FUN! Over the top milkshakes were all the rage in 2019, but I'm keeping it simple here!
whipped cream (what is a milkshake without whipped cream on top)
fresh fruit – if you have it on hand
a drizzle of chocolate sauce or another dessert sauce
chopped nuts
sprinkles
chopped candy bars
toasted coconut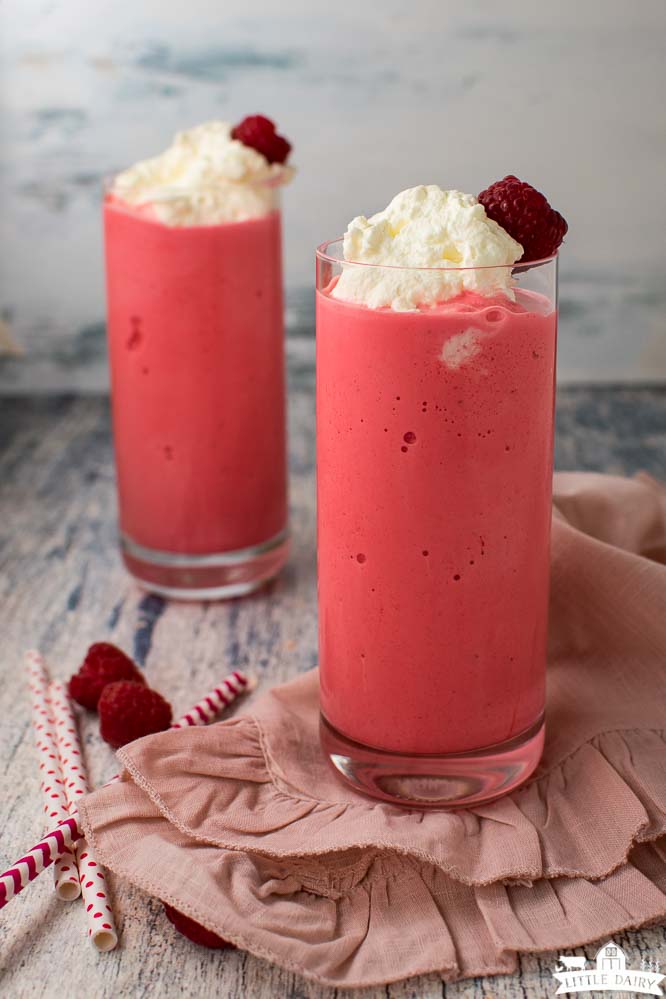 learn more about milk
My family is passionate about real milk. Providing a high-quality product for consumers is part of our mission statement on our farm. I know there are lots of options in the dairy case these days. Visit https://milklife.com/milk-love-whats-real to learn more about the different types of real milk for you and your family.​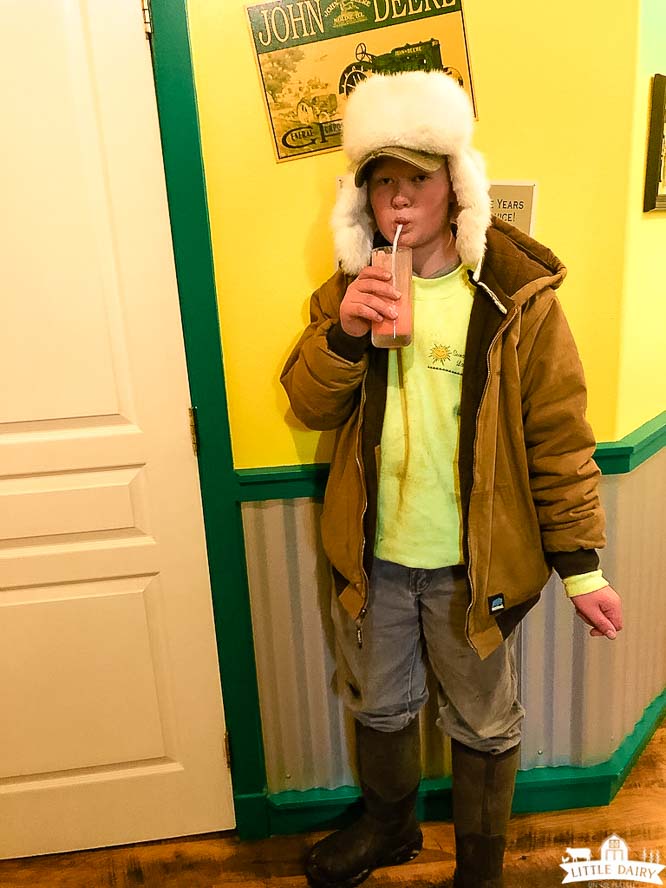 grab my easy milkshake recipe
My favorite days are the days when my boys are home! I'm one of those moms that will take them any chance I get. Standing around in the mudroom while they enjoy their milkshake is my idea of a good time! So make yourself some milkshakes and enjoy each other!
P.S. Wondering if you can freeze milkshakes? Nope! They get so rock hard you won't be able to drink them. However, I do stick them in the freezer for up to 10 minutes while I'm waiting for the boys to come home sometimes.
If I have more leftover milkshake I pour it into popsicle molds and freeze them. It's a great dessert or snack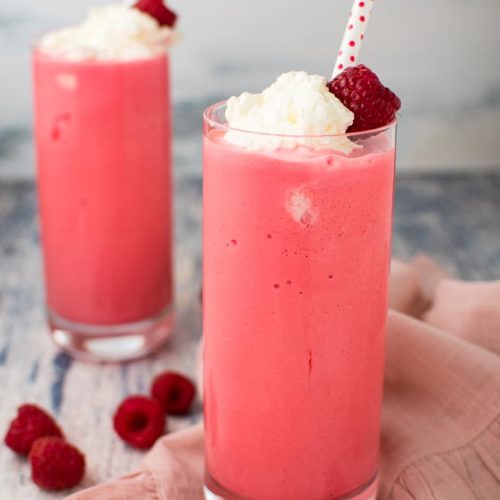 Easy Gelatin Milkshakes Recipe
Easy Jello Milkshakes is such a fun treat to make at home! You only need 3 simple ingredients and about 5 minutes to make them. Because they are made with Jello it's easy to switch it up and have any fruity flavor you can dream of; lemon, raspberry, orange, strawberry banana, grape, blueberry, or a combination!
Ingredients
1

cup

whole milk

6

ounce

gelatin

not prepared, any flavor

3

cups

vanilla ice cream
Instructions
Add milk and gelatin to the blender. Blend for about 15 seconds.

Add softened ice cream and blend until combined.

Pour in glasses and serve immediately
Notes
NOTE: Add more ice cream for a thicker milkshake and more milk for a thinner milkshake.
NOTE: Leftover milkshake can be frozen in popsicle molds.
Nutrition
Calories:
269
kcal
|
Carbohydrates:
43
g
|
Protein:
6
g
|
Fat:
9
g
|
Saturated Fat:
5
g
|
Cholesterol:
33
mg
|
Sodium:
202
mg
|
Potassium:
185
mg
|
Fiber:
1
g
|
Sugar:
40
g
|
Vitamin A:
344
IU
|
Vitamin C:
1
mg
|
Calcium:
130
mg
|
Iron:
1
mg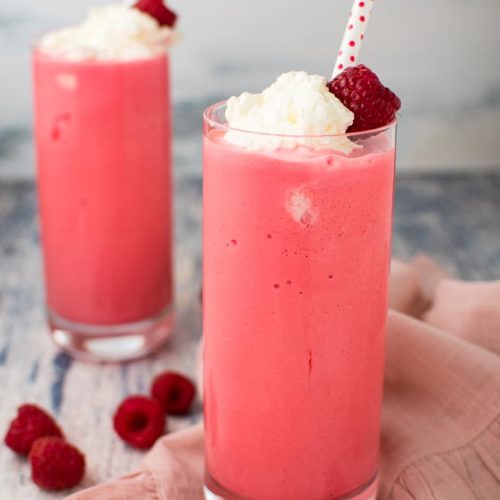 tried this recipe?
Make sure to share it with me! Leave a review or tag me on Instagram