Healthy Halloween snacks have never been more fun! Learn how to cut carrots into pumpkin shapes! Kids go crazy for them and won't complain about eating this non candy Halloween treat one bit!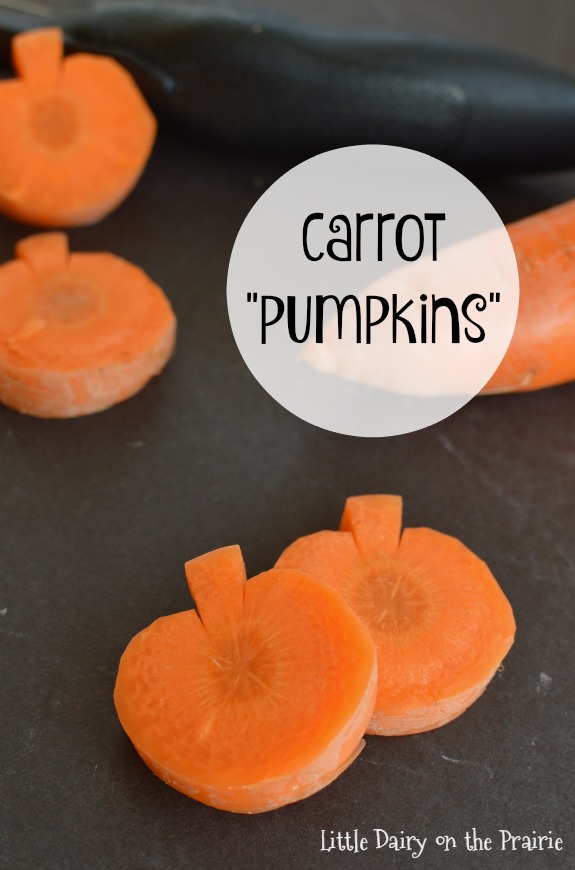 This post was updated on October, 2019 to include new information.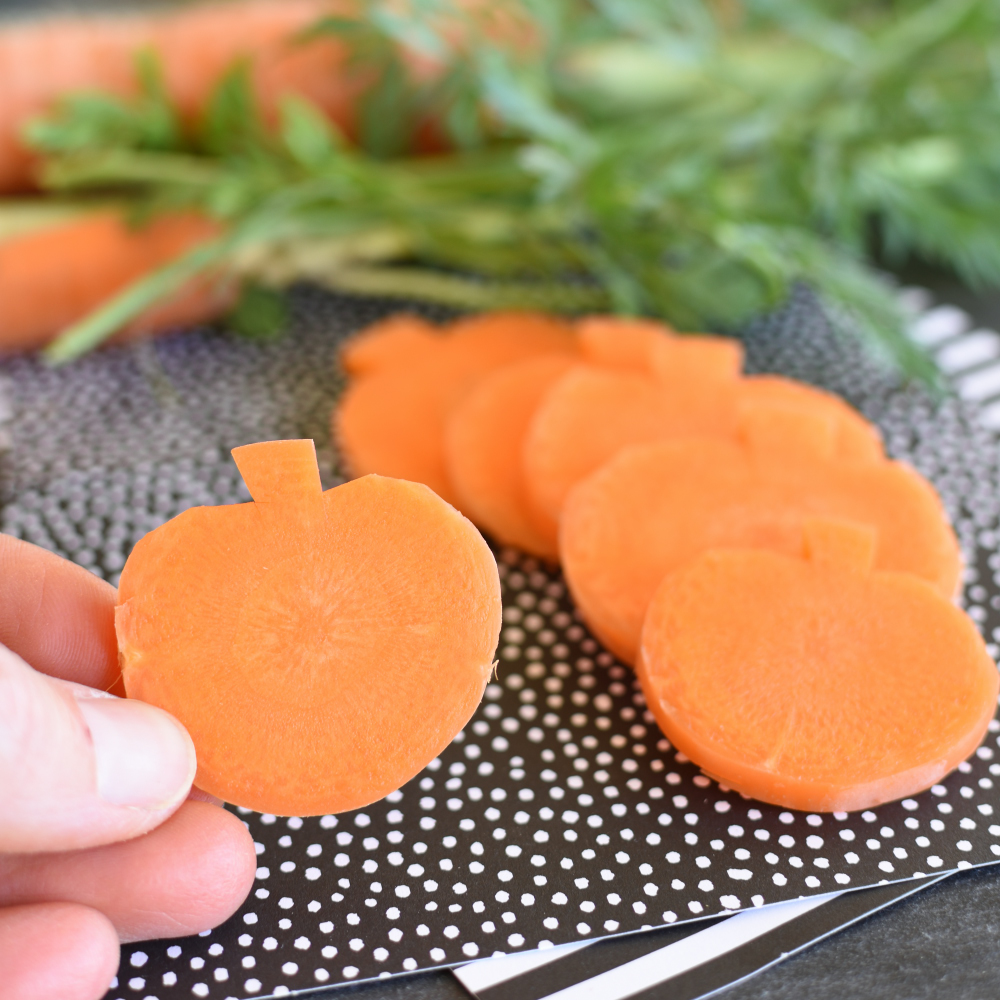 You guys! Peeps over on Pinterest have shared this post over 100,000 times!
I'm pretty sure people go crazy over it because they're always searching for healthy Halloween treats. These carrot pumpkins are the ANSWER!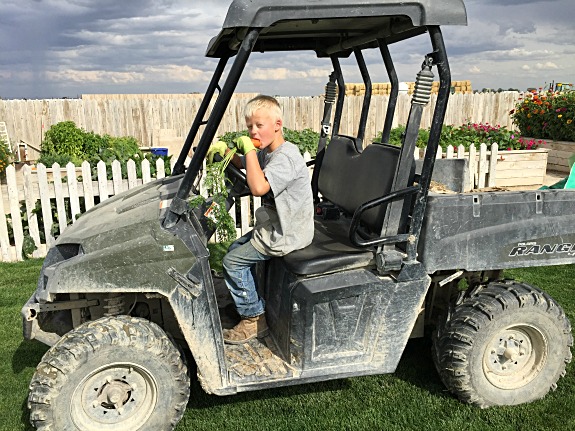 My boys pick carrots, wash them in a hose, and eat them as an easy outdoor snack all the time!
The other day I was cutting carrots into sticks and remembered heart-shaped carrots on Pinterest. Immediately my wheels started turning and I knew I had to make some of those carrots into a Halloween snack, and a healthy Halloween snack at that!
How to make Carrot Pumpkins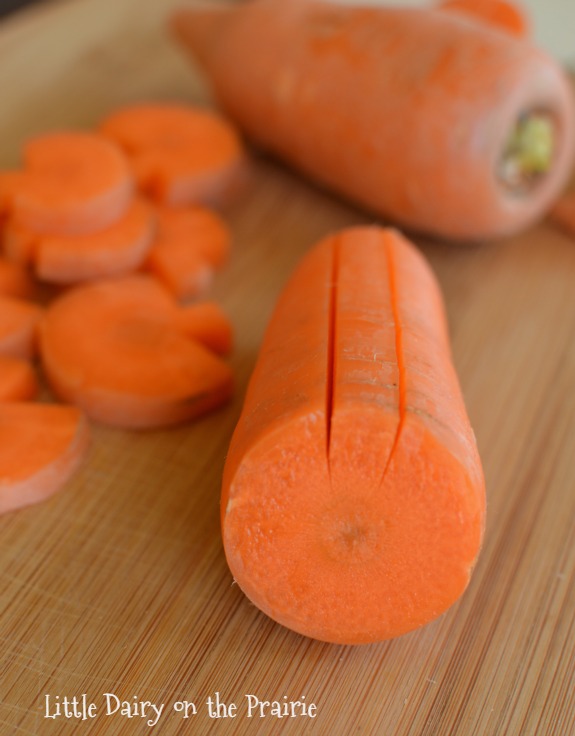 STEP 1: Using a really sharp knife cut slits lengthwise down the carrot.
NOTE: The distance between your cuts will determine the width of your pumpkin stem. The depth of your cut will determine the height of your stem.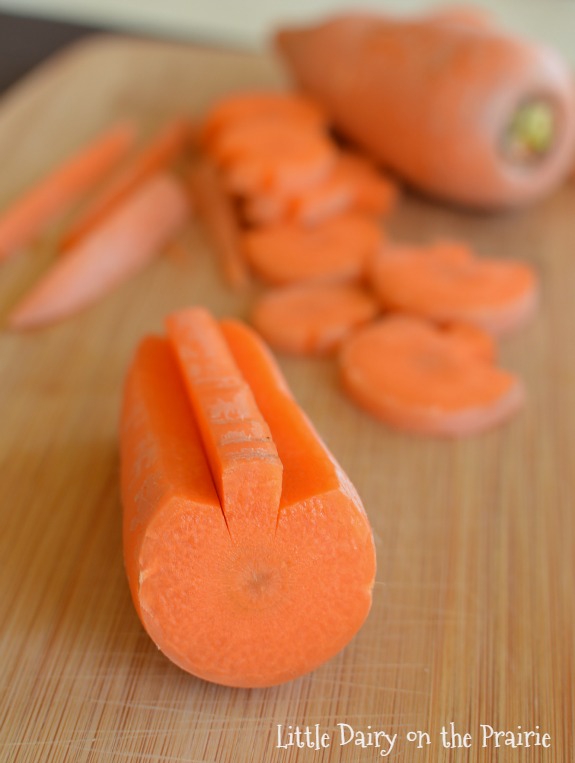 STEP 2: Carefully, make a perpendicular cut from the edge of the carrot until it just intersects the first cut you made. You should be able to remove a pie-shaped section of the carrot. Repeat on the other side.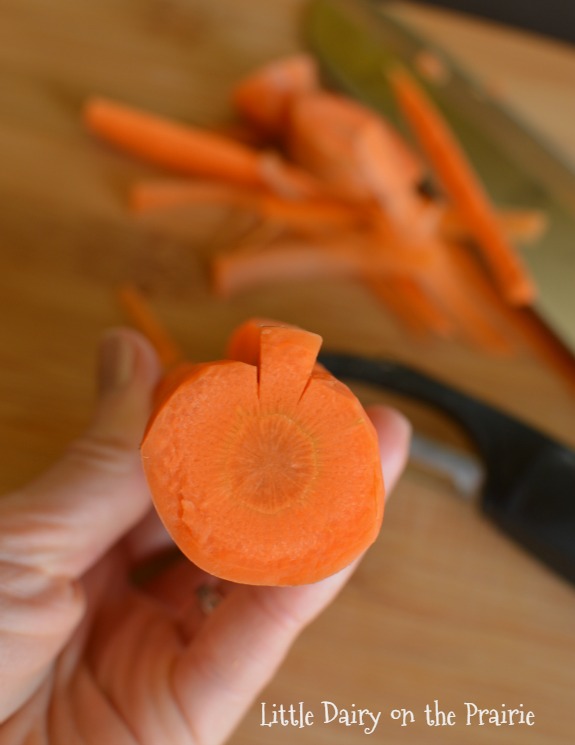 STEP 3: If you'd like rounded pumpkins to use a knife to gradually shave little pieces of the pumpkin until it's smooth. It's a little bit like whittling a piece of wood. You can entirely skip this step if you want more geometric pumpkins!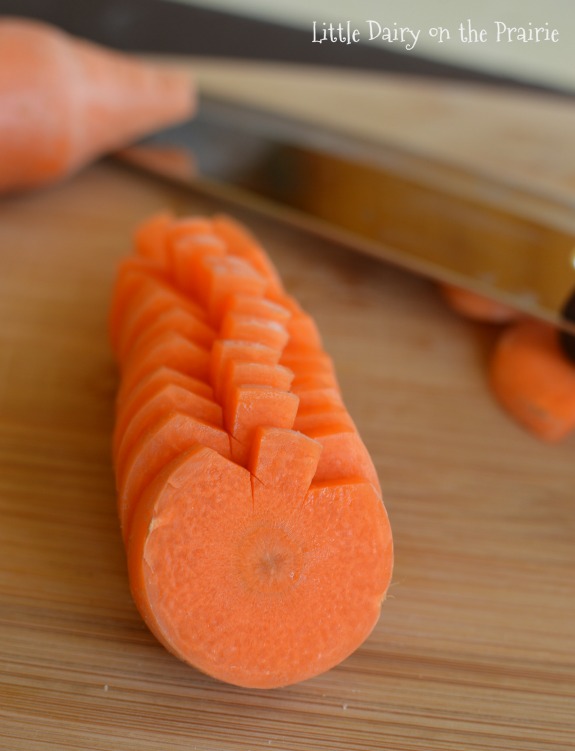 What to do with healthy Halloween snacks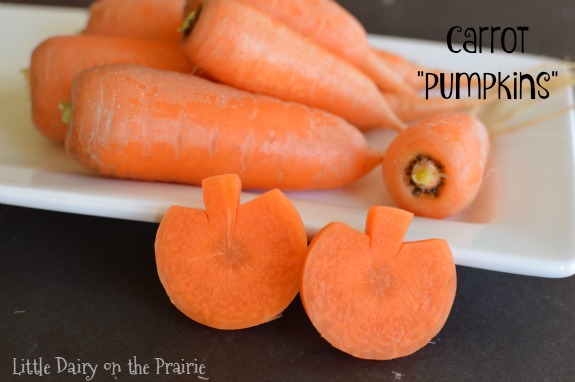 Halloween Appetizers