We also know the Leprechaun is near because he always leaves a few goodies in our shoes. He leaves a few goodies from our own pantry! I never shop for Leprechaun treats. My kids only get green items that are already laying around the house. My boys love tape, gum, soda, jello, and other inexpensive items. Most of the time the Leprechaun leaves half used rolls of tape, or half packages of gum. This year he even left a green camo "hand me down" shirt! Hey, the Leprechaun that comes to my house is cheap! Really cheap!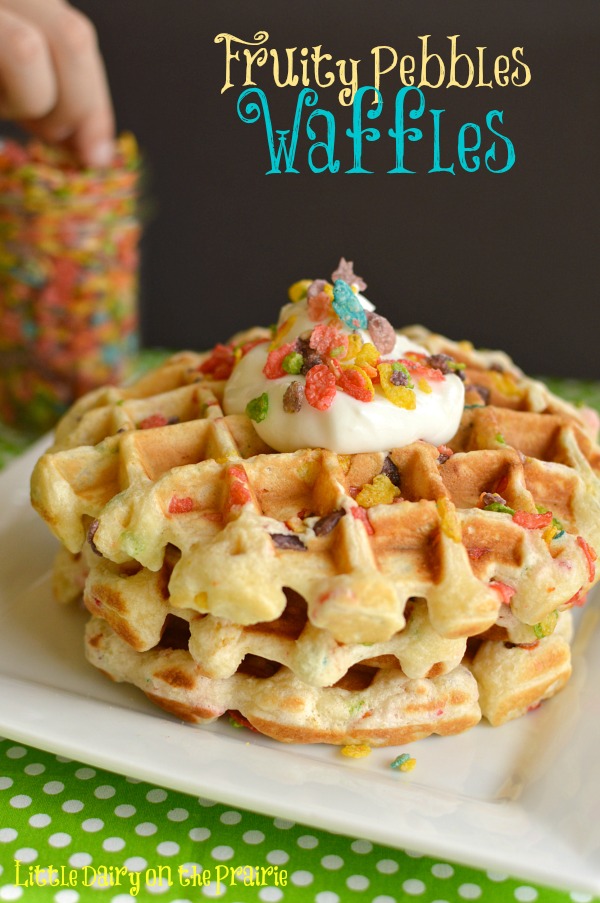 I make something these Fruity Pebble Waffles for breakfast. It's kinda like a rainbow!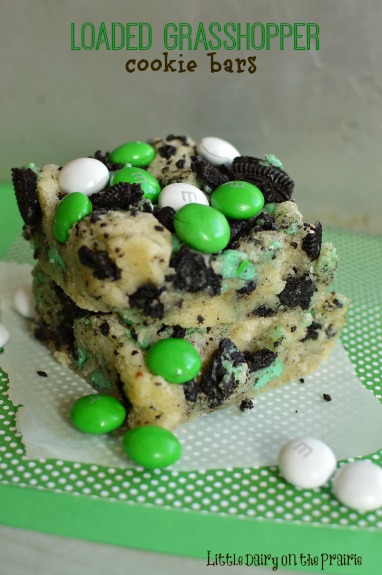 Of course, we have to have a fun treat too. These Loaded Grasshopper Cookie Bars are my favorite!
The kids love it! I love to use up leftovers too! One kid even received sweet pickles this year! Ha! Let your kids imaginations run wild trying to build a trap to catch the sneaky leprechaun. Let your imagination run wild trying to find things to give them. Half used mint chap stick anyone? 🙂