Weekly Meal Plan will give you breakfast, lunch, and dinner ideas to keep meal planning recipes fun all week long! You'll love the slow cooker, casserole, and dessert recipes this week!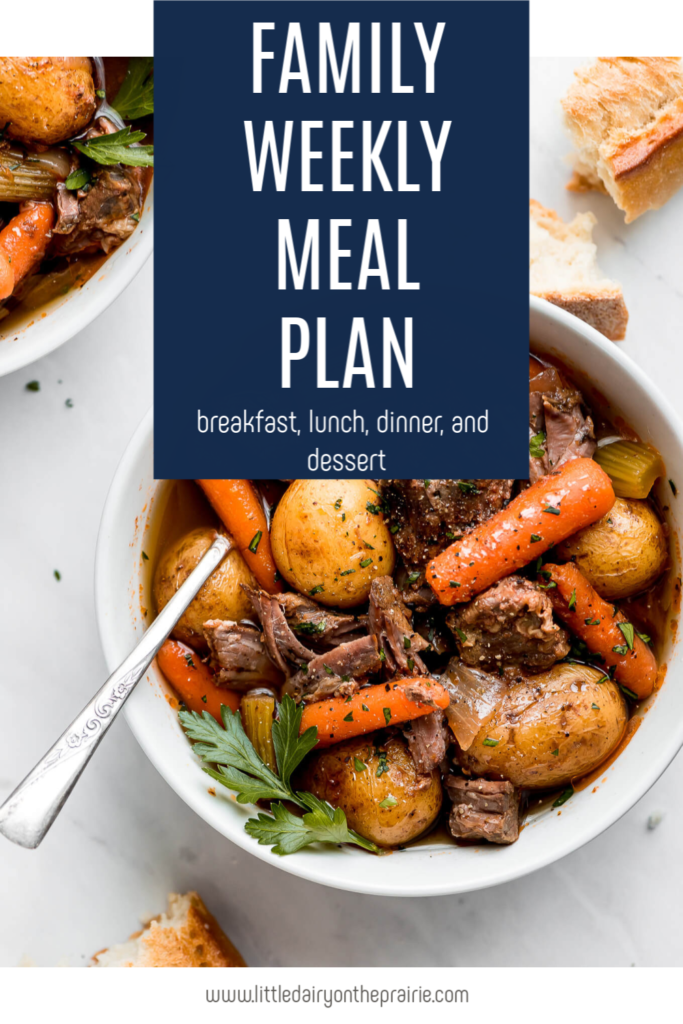 Meal planning for the week is one of those jobs that show up on the to-do list ALL the time!
Because life is so hectic my weekly menu planner has to be flexible. Choose from these five main dishes on the weekly dinner menu and add them to whatever day works best for your family!