Having a Weekly Family Meal Plan is the BEST way to help take the hassle out of meal prep and planning! Check out these easy main dish recipes and simple dessert recipes! Trust me the whole family will go crazy for them!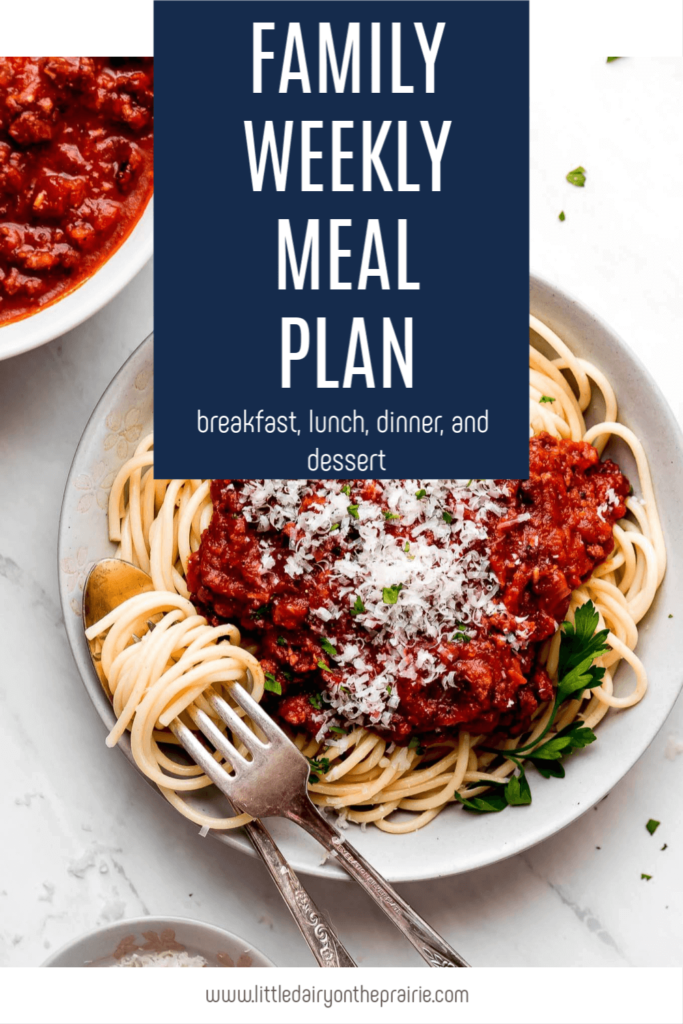 Hey everyone! Happy weekend!
This Weekly Family Meal Plan has everything you need to help you get by this week! You've got crockpot meals, pressure cooker meals, simple breakfasts ideas, and of course plenty of entree recipes to make lunch and dinner happen!
To keep things interesting we've included ground beef recipes, easy chicken recipes, hot sandwich recipes, and simple pasta recipes! Most of them are really quick meals too!
Easy Breakfast Recipes
Mornings are the craziest time of the day, yet we all know how important breakfast is! This no bake breakfast recipe and pressure cooker breakfast recipe will keep your mornings running smooth…especially since they are make ahead breakfast recipes!
Main Dish Recipes
Gah! Does dinnertime sneak up on you too? I'm sharing six family friendly main course recipes that are quick and easy! They're budget friendly dinners too! Take a look at them and add them to your weekly menu in whatever order works best for your family!
Easy Dessert Recipes
What's a meal without dessert? It's not a complete meal if you ask me! Even though these dessert recipes require baking, they are still easy and delicious fall dessert recipes!