Today is all about chicken! Here's 15 Easy Chicken Recipes your whole family will go crazy for! We all need a handful of quick and easy recipes that can be thrown together in a hurry and will make every one beg for more!
Skillet Chicken Recipes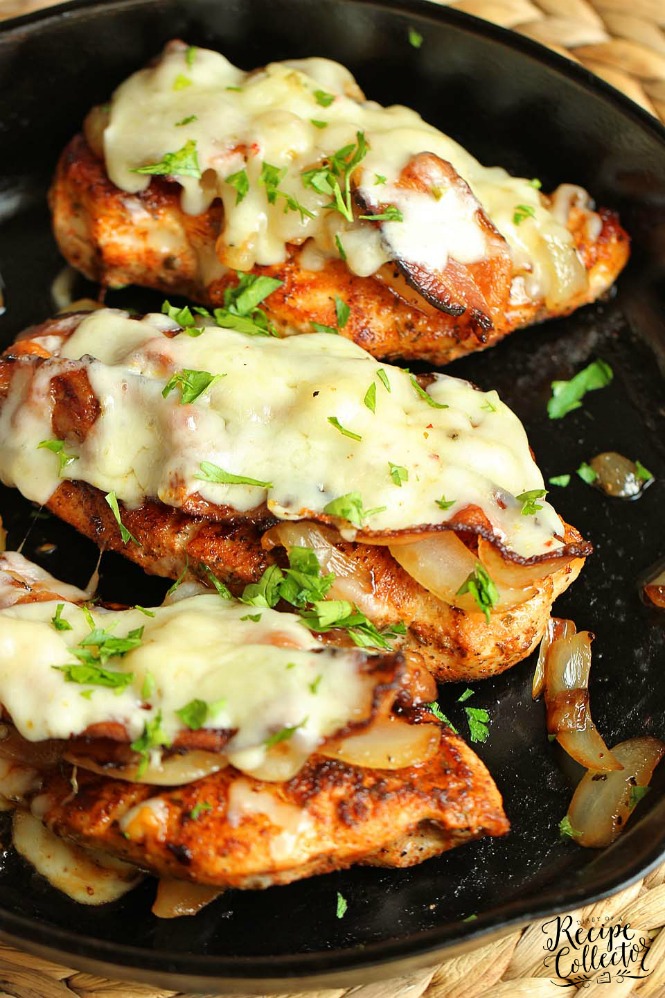 Loaded Blackened Chicken – Diary of a Recipe Collector
Seasoned, pan-fried chicken breasts topped with smothered onions, bacon, and pepper jack cheese. You'll definitely want to make this chicken dinner recipe very soon!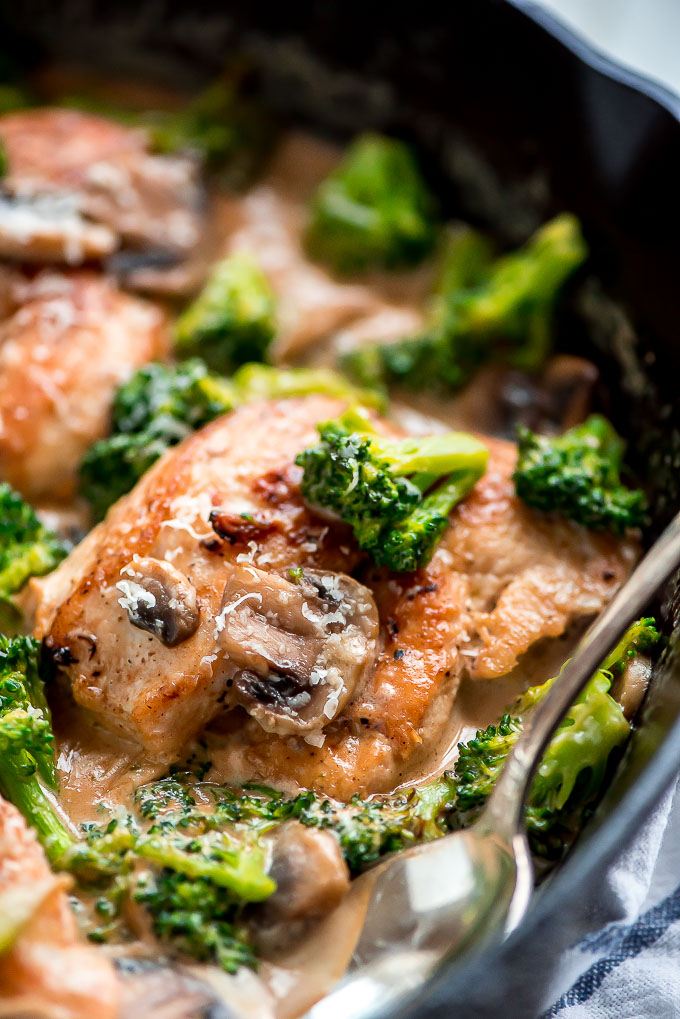 ONE SKILLET CHICKEN AND BROCCOLI – Garnish & Glaze
One Skillet Chicken and Broccoli is a super quick, creamy, delicious dinner that comes together in just 20 minutes and is even faster to clean up.
Pasta and Chicken Recipes
Basil Pesto Chicken Alfredo – Diary of a Recipe Collector
An easy, delicious, and quick 30 minute chicken dinner recipe!
Easy Chicken and Dumplings Soup – Melanie Makes
Nothing beats the chill of a winter's day like this Easy Chicken and Dumpling Soup. The shortcut parsley studded dumplings definitely steal the show!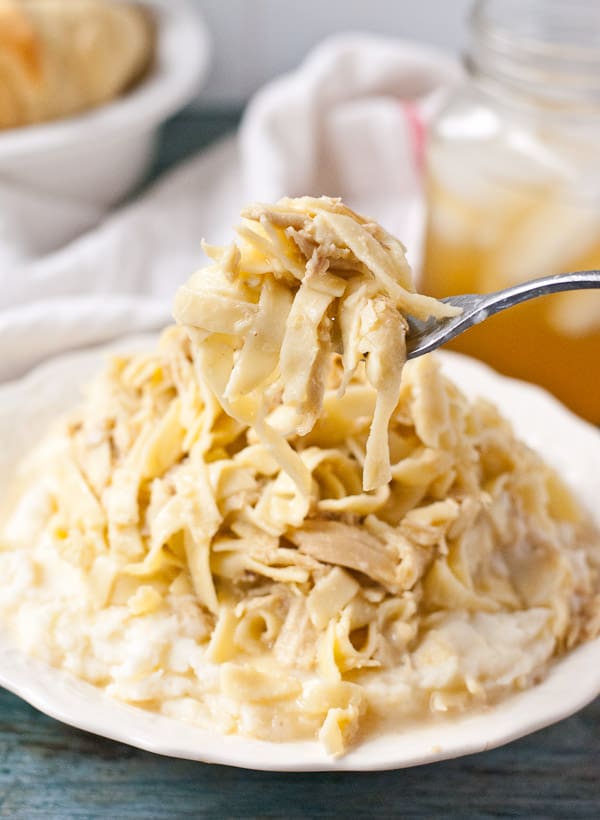 Homemade Amish Chicken and Noodles – NeighborFood
This pasta and chicken dish is the ultimate in comfort food! It only requires a few ingedients and is extra easy to make!
Sandwich, Wrap, and Quesadilla Chicken Recipes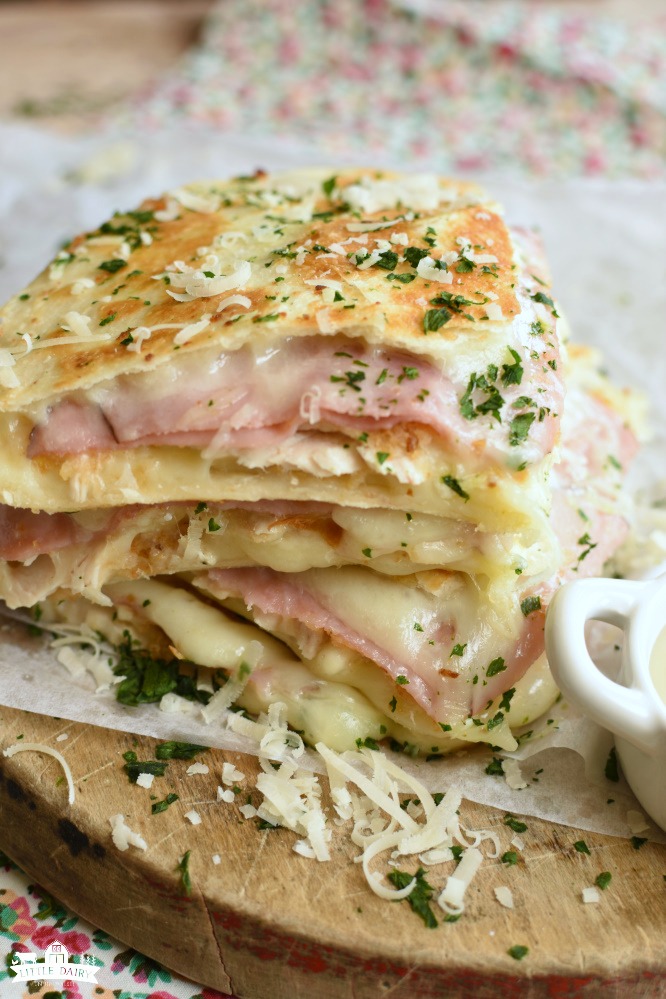 Chicken Cordon Bleu Quesadillas – Little Dairy on the Prairie
They have all the same irresistible flavors of traditional, and time consuming Chicken Cordon Bleu in this super EASY quesadilla! There's layers of gooey cheese, crispy bread crumbs, savory ham and chicken and of course killer Parmesan Dijon cream sauce that you could eat with a spoon! It's a winner!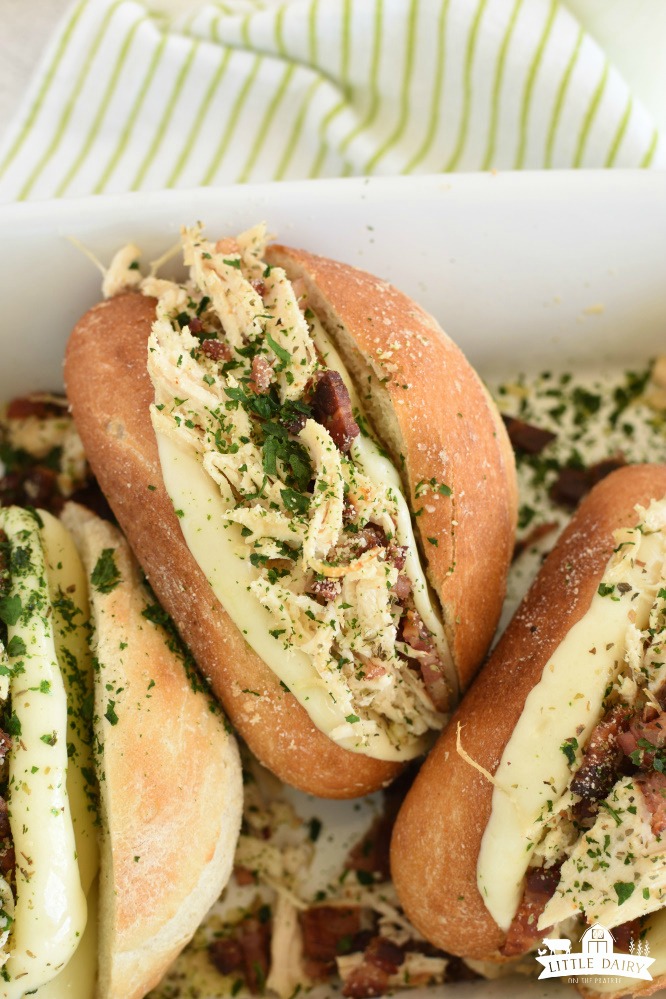 Italian Chicken Bacon Sandwich – Little Dairy on the Prairie
Sandwiches can be so middle of the road, but there's nothing boring about Italian Chicken Bacon Sandwiches! They have plenty of gooey cheese, as much bacon and chicken as you can stack on there, and the best seasonings on top! This one is a keeper!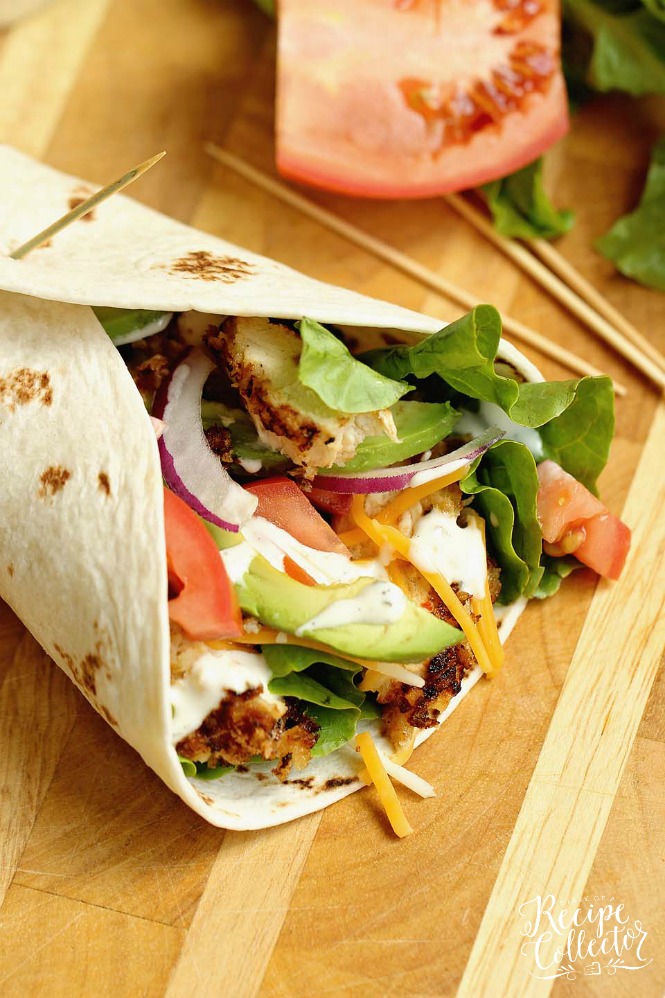 Crispy Chicken Wrap – Diary of a Recipe Collector
Stuffed with panko-coated chicken, diced tomatoes, sliced red onion, avocado, shredded cheese, and ranch dressing. It makes a great weeknight dinner or lunch idea!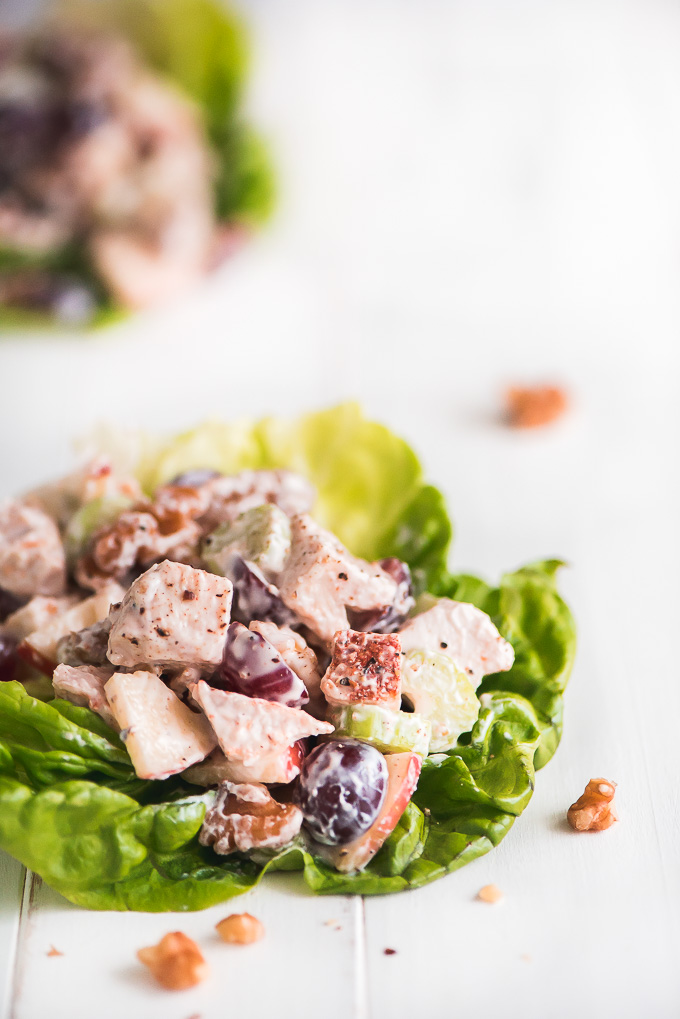 Chicken Waldorf Salad – Garnish & Glaze
Enjoy a light, filling, refreshing meal with this Chicken Waldorf Salad loaded with fruit, veggies, and chicken. Toss it on a croissant or lettuce cup for the perfect picnic lunch.
Slow Cooker & Pressure Cooker Chicken Recipes
Pressure Cooker Lime Verde Chicken – Little Dairy on the Prairie
Pressure Cooker Lime Verde Chicken is a five ingredient recipe that only takes about 20 minutes to make! This ultra tender chicken is a versatile recipe that can be used to make chicken tacos, burritos, enchiladas, salads, nachos, and more!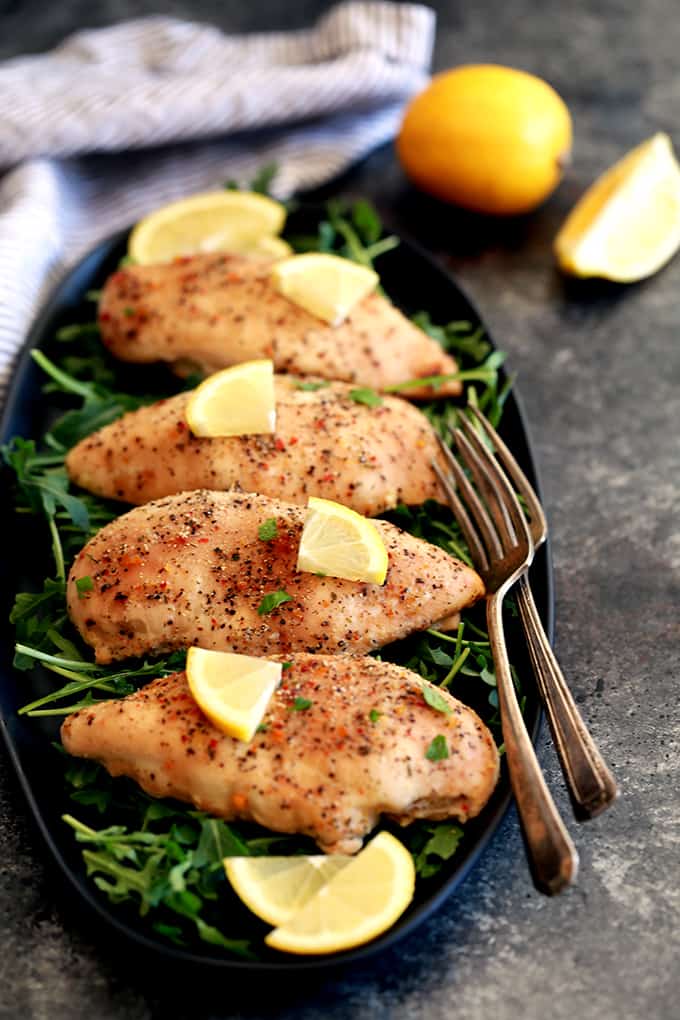 Slow Cooker Lemon Chicken – Melanie Makes
This flavorful, four ingredient Slow Cooker Lemon Chicken takes just five minutes to prepare. Perfect for the busiest of weeknights or when you simply don't want to put forth a lot of effort to get dinner on the table.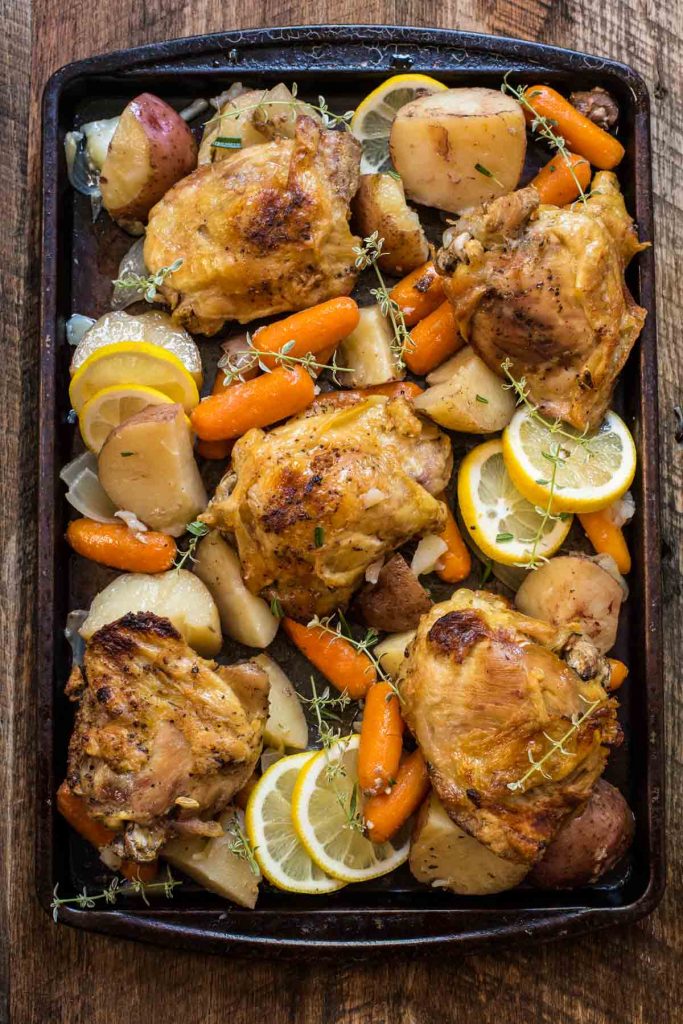 Crock Pot Lemon Garlic Chicken and Veggies – NeighborFood
This Crock Pot Lemon Garlic Chicken and Veggies is easy to make, healthy, and provides everything you need to squelch the hangries in a single pot. It also happens to make a lot, so it's perfect for gathering neighbors or friends around the table and sending them home with leftovers!
Sheet Pan and Baked Chicken Recipes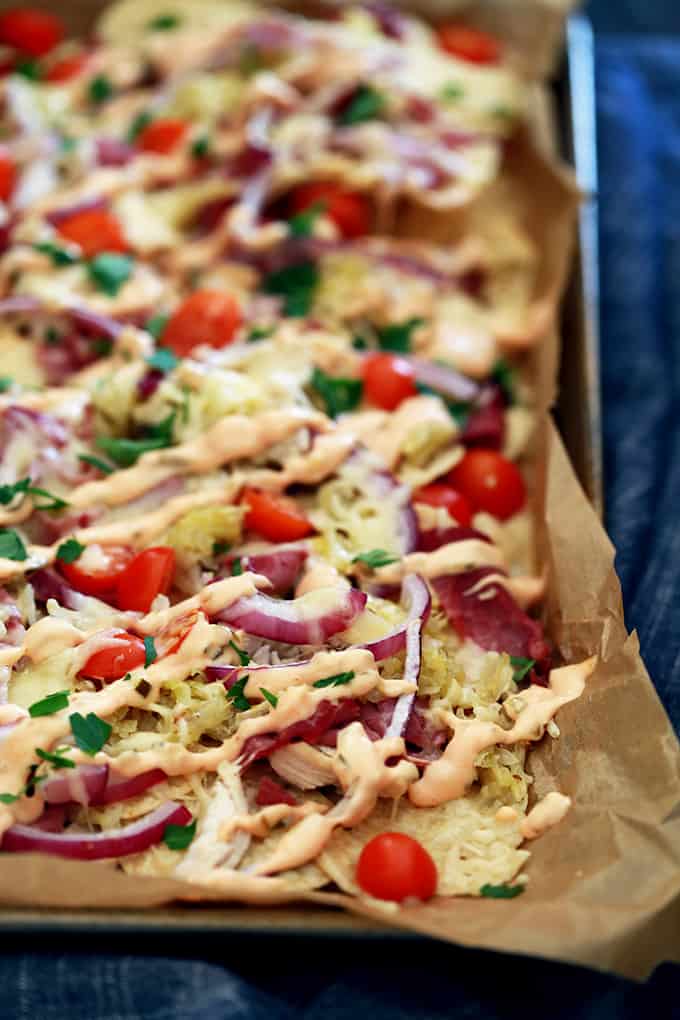 Chicken Reuben Sheet Pan Nachos – Melanie Makes
These Chicken Reuben Sheet Pan Nachos are the perfect way to celebrate St. Patrick's Day or any other day when easy comfort food is required.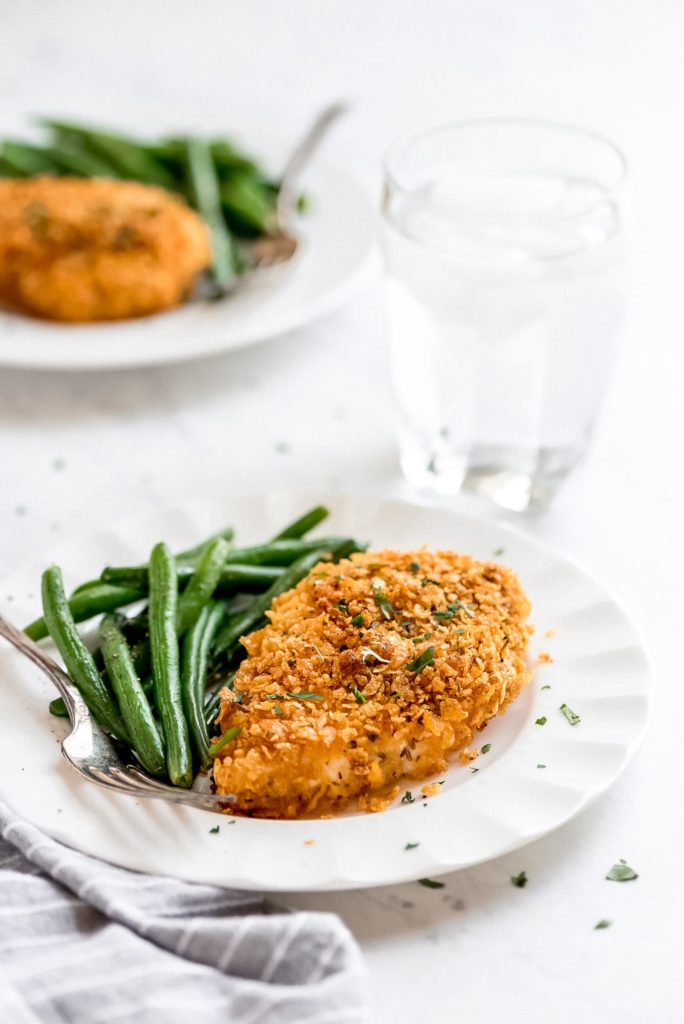 Cornflake Chicken – Garnish & Glaze
Cornflake Chicken is so easy and delicious! This tender, juicy, baked chicken breast has a perfectly crispy coating made out of a layer of Cornflake cereal.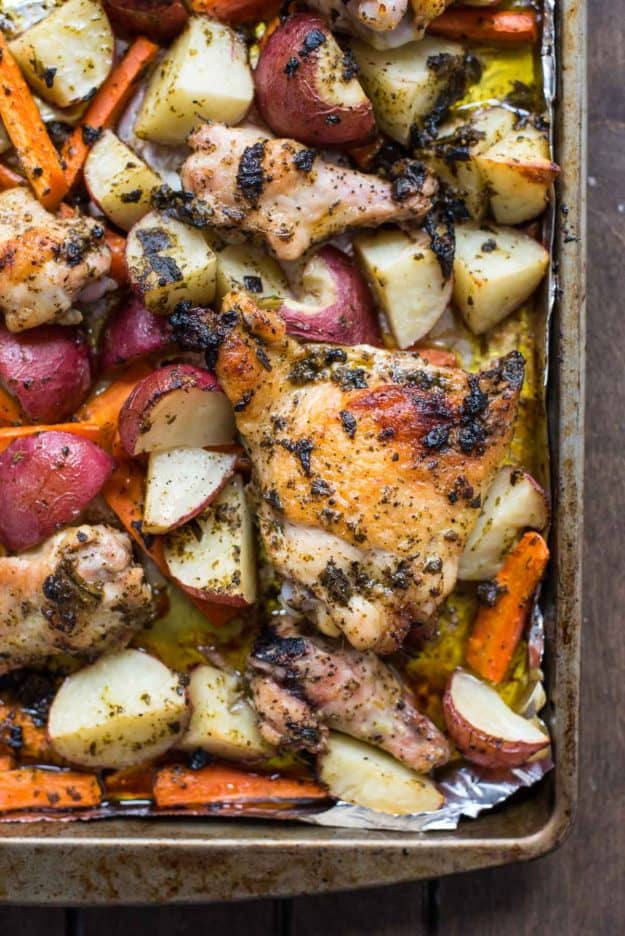 Sheet Pan Pesto Chicken and Vegetables – NeighborFood
All you need is one pan and 15 minutes to get this Sheet Pan Pesto Chicken with potatoes and carrots into your oven.