I don't like to dwell on the negative, but sometimes life gets hard. It's true. When things get hard it seems to me the only option is to keep going. That's what I hope my little boy learned at his first wrestling match.
I have to start this post out by saying that I have a pretty easy life. Really, I do. Even though my life is pretty easy, and good, someday's are challenging. What is a person to do when life throws a you a curve ball? I don't know for sure who was the author of this quote, "when life gets tough, the tough get going". Who ever said it was right!
Last week my baby had his first wrestling match. He was so excited. He has been quoting Nacho Libre all season long, "I want to win!" My baby is my most feisty child. He loves to scrap with his older brothers and usually holds his own. Most days he has loved wrestling practice.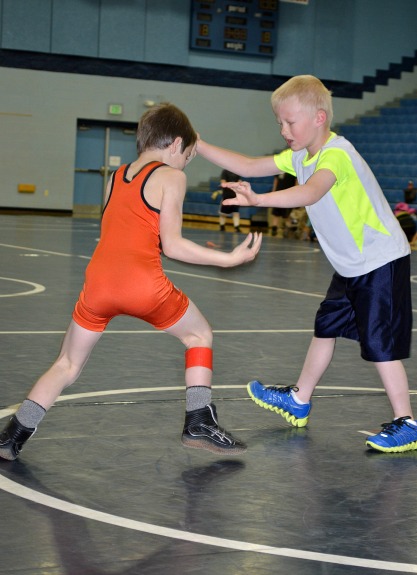 We got to the wrestling match and he couldn't wait for them to call his age group. He is a pretty big kindergartener. I figured he would be one of the bigger kids in his group and do just fine. He was ready to roll!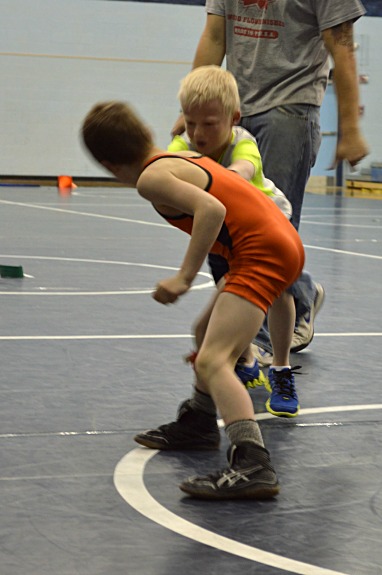 Disclaimer: I know nothing about wrestling. In fact, it's hard for me to tell if they are winning or loosing. I don't have any words of advice for the poor little fella!
As soon as my baby started wrestling he started crying. He claimed his neck was hurt. He needed a tissue to wipe his nose. He had one question for us. He wanted to wait for just a minute. Ahhh, that is not the way I roll. Justin and I kept telling him to toughen up and wrestle like a man. Like a kindergarten man!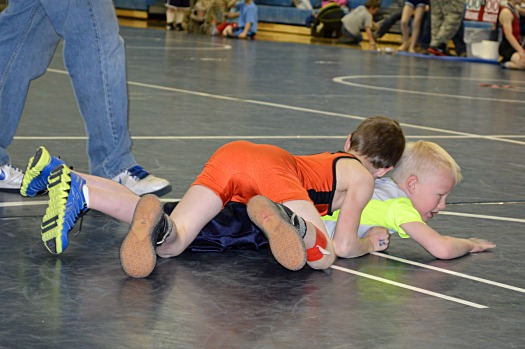 He ended up crying the whole time. I was about to die! I did not see this coming. I was so confident in him. It was awful!

Of course, as parents we talked to him about the importance of sticking with it until the job is done. We talked to him about doing his best. We talked to him about being tough. We talked to him about focusing on the task at hand. He cried some more, so sad. After awhile he told me "Dad was so mad at me". I asked him, "why was Dad mad at you?" He responded, "because I lost". I questioned him again, "why did Dad get mad at you". This time he got it right, "because I didn't do my best". He got it.
Even though it wasn't a fun experience, for any of us. Experiences like this are the ones that teach our children the hard lessons in life. When he is in college, or marriage or employment, I want him to remember that he needs to do his best and not give up. Hopefully he will continue to learn that "when the going gets tough, he needs to get going"!