You can call them Chocolate Filled Cupcakes, Fudge Filled Cupcakes, Triple Chocolate Cupcakes, or Death by Chocolate Cupcakes and you'd be right! You couldn't pack more choco flavor in them if you tried! Oh, and let's just keep it a little secret that they are made with a cake mix! Trust me, no one will know and once they find that chocolate filling inside they won't care!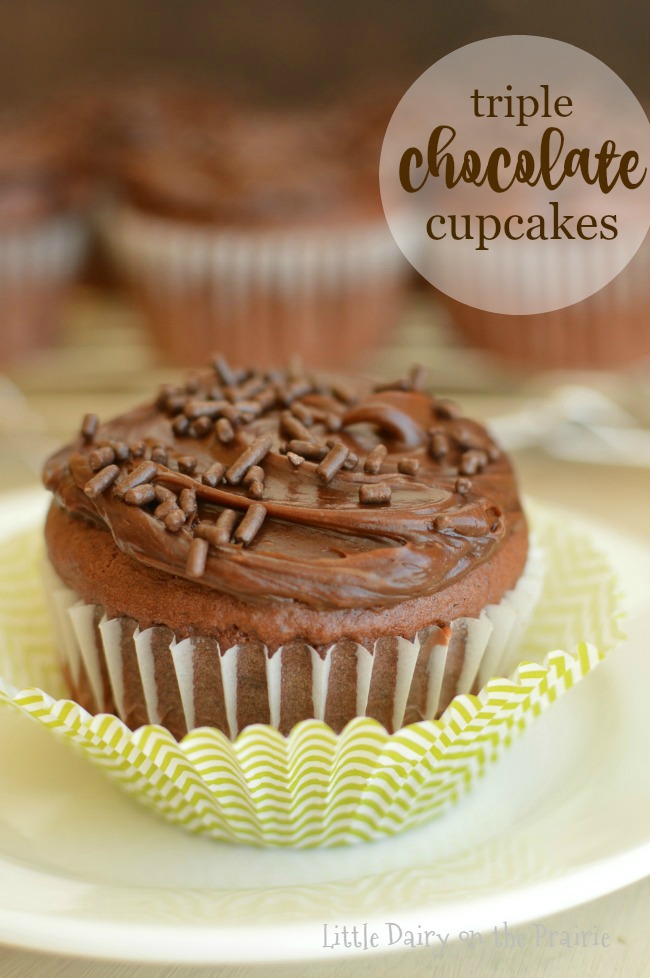 It's Branson's birthday this week and he will away at scout camp. This is his first time celebrating his birthday away from home. Justin happens to be the dad who's going to help on the night of Branson's birthday so I decided to make cupcakes to send to camp. I knew I Branson would love all chocolate cupcakes so I loaded them up and called it Triple Chocolate Cupcakes! Don't be overly impressed, or scared of making these…they are so much easier than you think!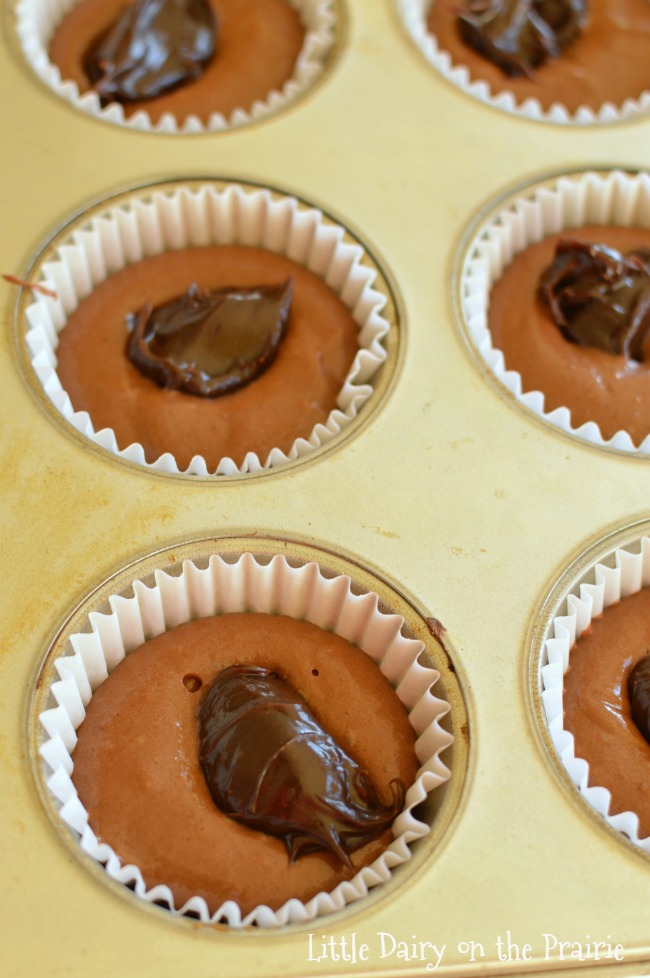 I started with a chocolate cake mix, made as directed on the box then scooped the batter into cupcake liners. Next, I opened a jar of hot fudge sauce (at room temperature) and dropped a spoonful on each cupcake. Probably about a teaspoon on each one.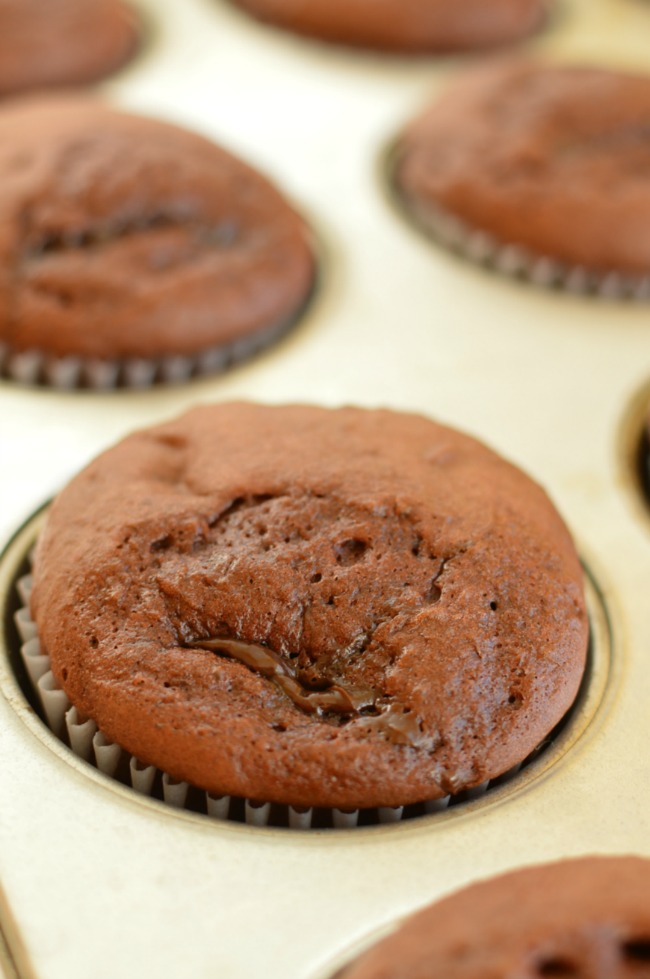 Bake them as directed on the cake mix box. I baked mine for 18 minutes. At about this point in my project, I had the best idea EVER! It would have been so funny to have ordered a princess cake and sent it to scout camp for Branson's birthday! He would NOT have thought that was funny, but I would have. I didn't do it because I had already started on Triple Chocolate Cupcakes, but I kinda wish I would have thought of it earlier!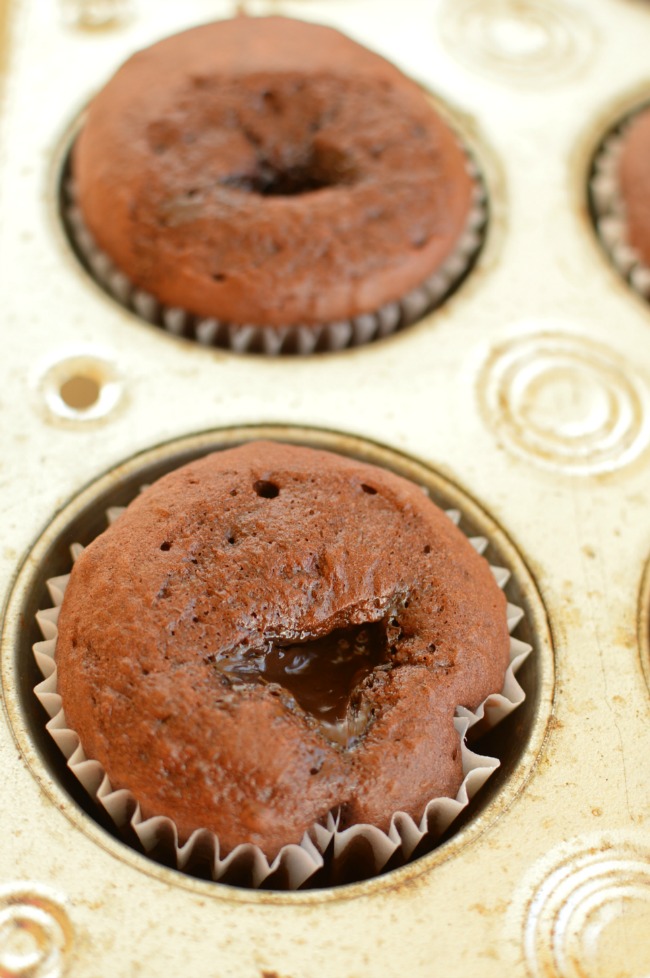 Each cupcake will look a little different depending on how the hot fudge settles. I wish I could tell which ones were the fudgiest ones after frosting them. Maybe I should make a secret mark on the bottom of the cupcake liner so I know which one to choose! Yes, I'm stingy like that!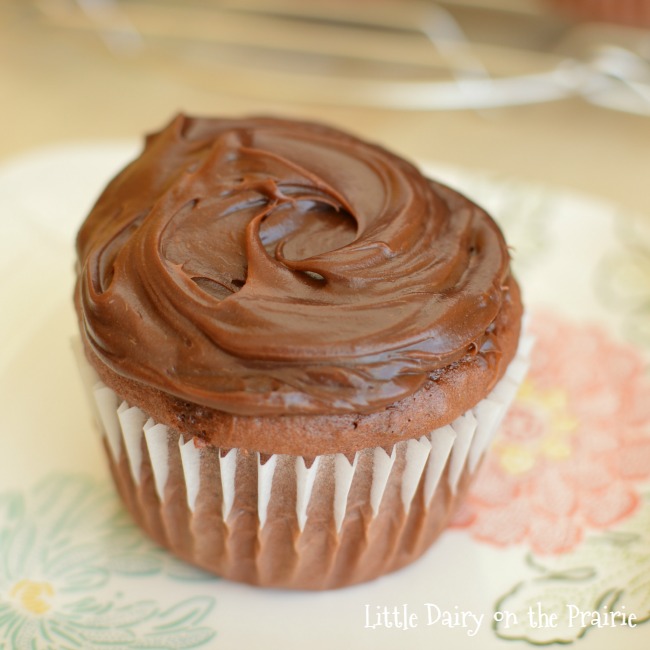 Frost the cupcakes with chocolate butter cream. I have a wonderful chocolate buttercream frosting recipe but I didn't feel like cleaning up powdered sugar so I used a can. Lazy…I know!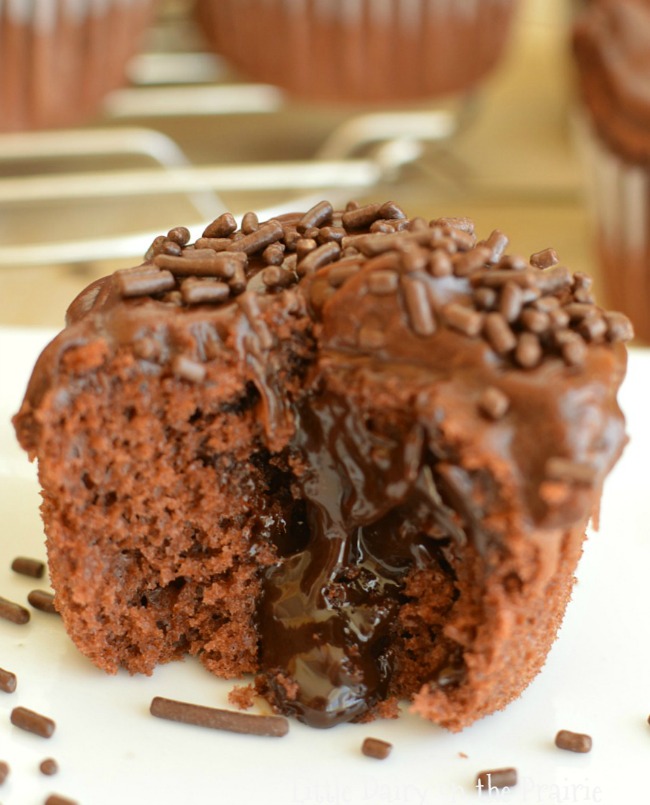 Add sprinkles if you want. Trust me you want!
Check out the center of these Triple Chocolate Cupcakes. You can't beat a delicious chocolate cupcake, filled with gooey hot fudge sauce, and topped with dreamy chocolate frosting!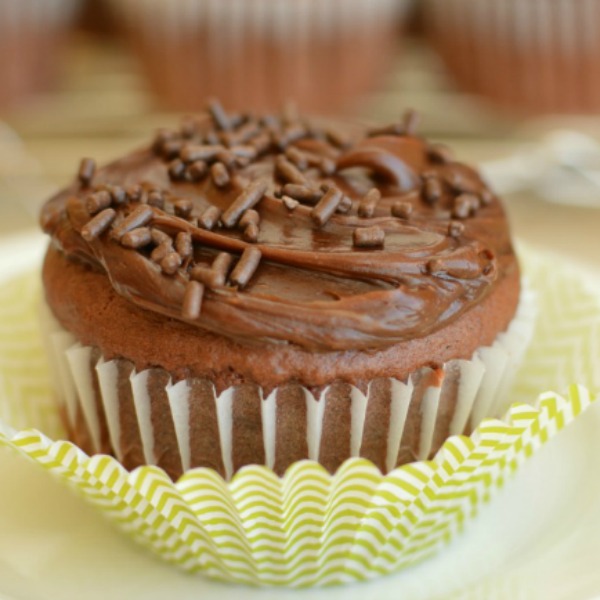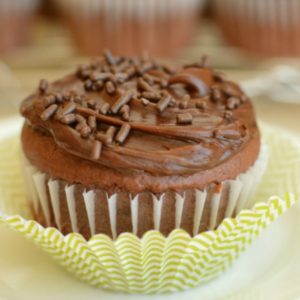 Triple Chocolate Cupcakes
Triple Chocolate Cupcakes are just the thing for chocolate lovers! It's a decadent chocolate cupcake, with a gooey tunnel of fudge, then topped off with dreamy chocolate buttercream frosting! Oh and don't forget the chocolate sprinkles!
Ingredients
1 15.25

oz.

box chocolate cake mix

prepared according to package instructions

1 1.75

oz.

jar hot fudge sauce

I used Smuckers

chocolate buttercream frosting

homemade or can of store bought

chocolate sprinkles
Instructions
Preheat oven according to instructions on cake mix (I baked mine at 350 degrees)

Mix chocolate cake mix according to package instructions. Line muffin tins with 24 cupcake liners. Evenly fill liners with cupcake batter.

Spoon room temperature hot fudge sauce onto cupcake batter. I used a little over a teaspoon for each cupcake and used the whole jar. The more the merrier!

Bake cupcakes according to package instructions. (I baked mine for 18 minutes)

Let cupcakes sit for a few minutes. Remove to cooling rack to completely cool.

Frost with buttercream frosting. You can frost them as fancy or plain as you would like.

Sprinkle with chocolate sprinkles.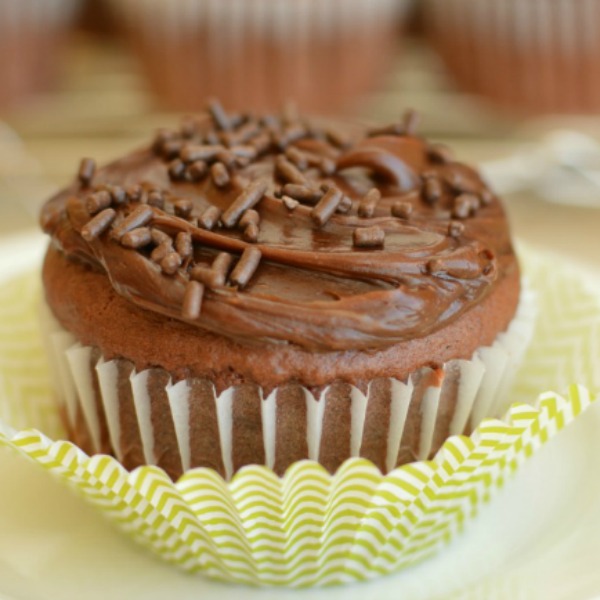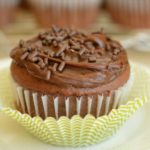 tried this recipe?
Make sure to share it with me! Leave a review or tag me on Instagram
PIN IT FOR LATER