So many people tell me that it just takes too long to home cook meals. It seems there just isn't enough time in the day to for cooking meals. I agree. Most days are like that. That is why I have collected so many recipes that are really quick to make and ready to serve the minute that I walk in the door. Slow Cooker Pork Chalupa's definitely fit all of those requirements. Besides being fast to put together they are super tasty. We always have leftovers. The Chalupa's can be switched up to make the meal only a semi-leftover meal. That makes the next few days of dinner more exicting.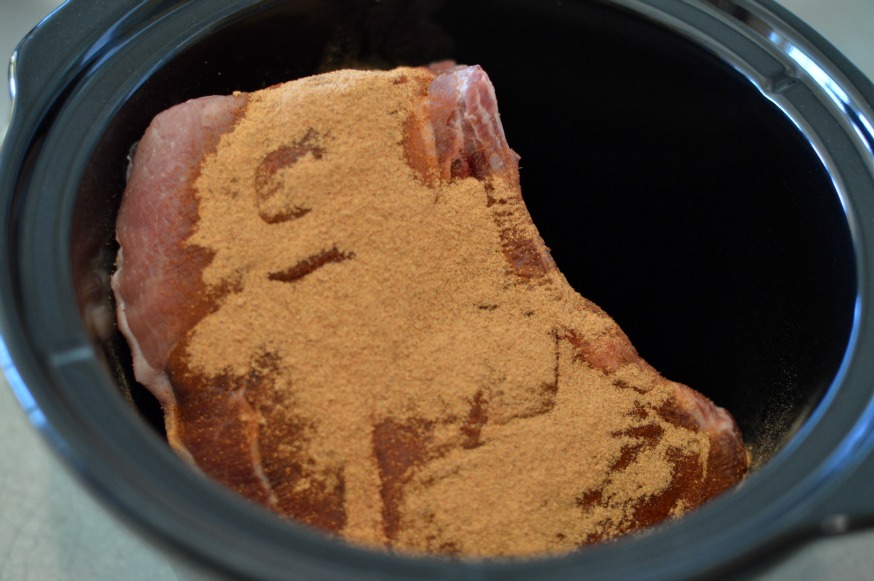 Put a roast in a slow cooker and sprinkle taco seasoning over the top. Pour 1/2 cup water into the slow cooker. Let it cook on low overnight. Or you can cook it on high for 4-5 hours until it is easy to shred. I like the overnight method because I shred the pork the next morning. I finish the chalupas and dinner is ready by about nine in the morning. All I have to do is put it back on the slow cooker a few hours before dinner.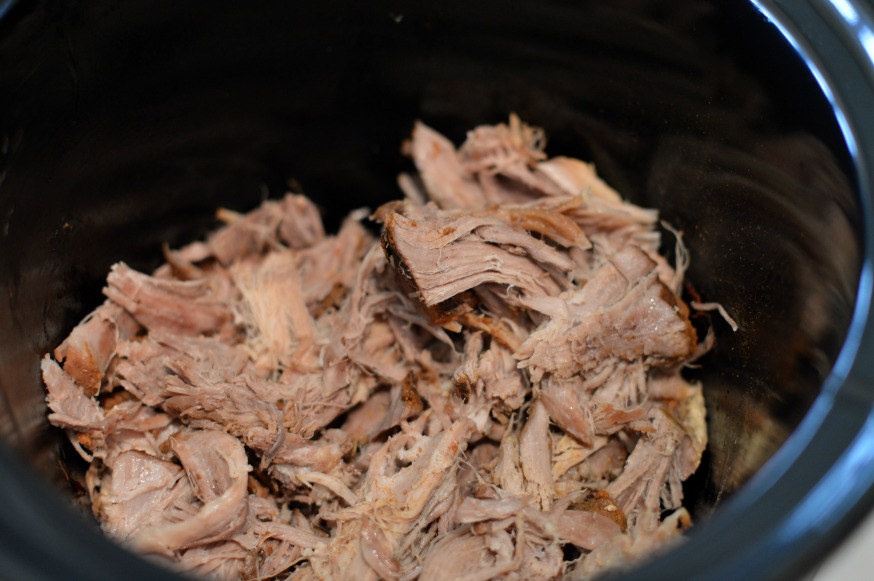 After pork is cooked remove it from the slow cooker and shred. Drain leftover meat juice in slow cooker. Return shredded pork to slow cooker.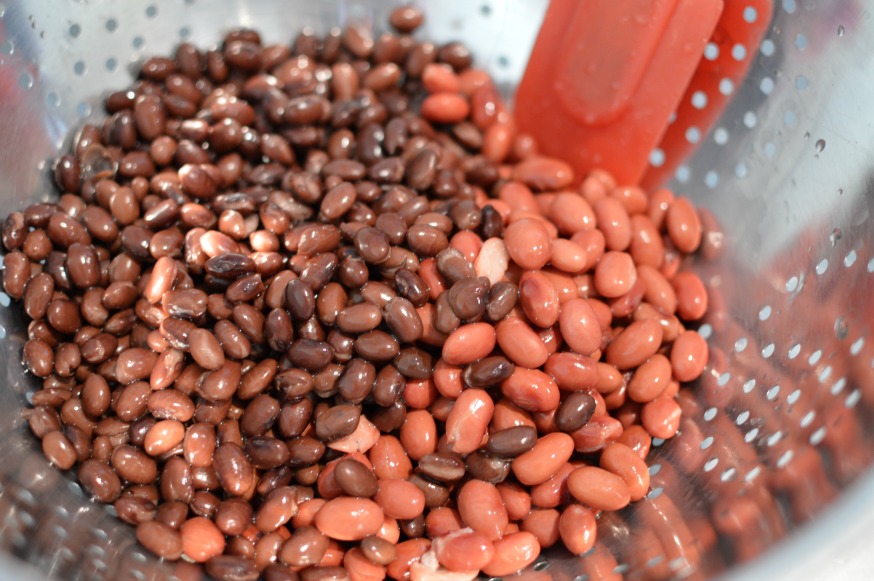 Drain and rinse beans.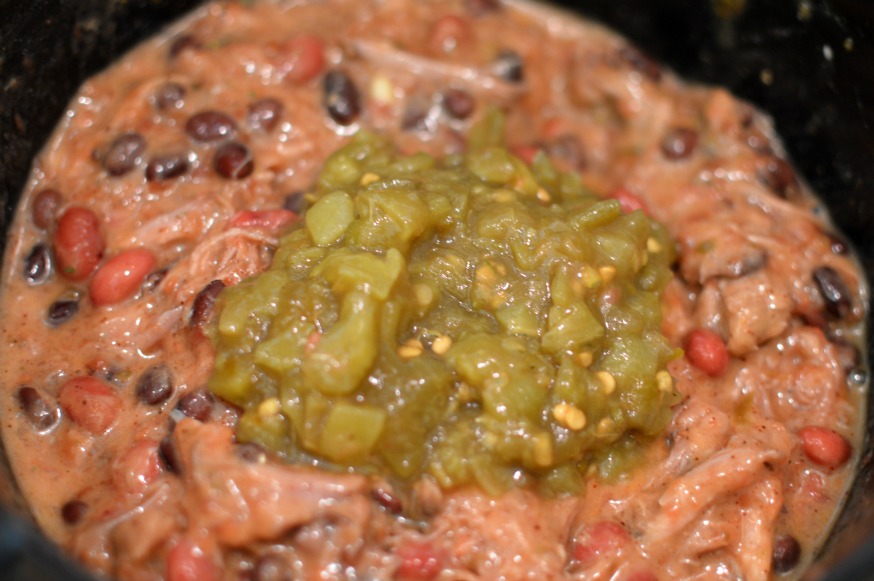 Add beans, soup seasonings, salsa and chili's to slow cooker. Stir together. Continue cooking on low for 3-4 hours.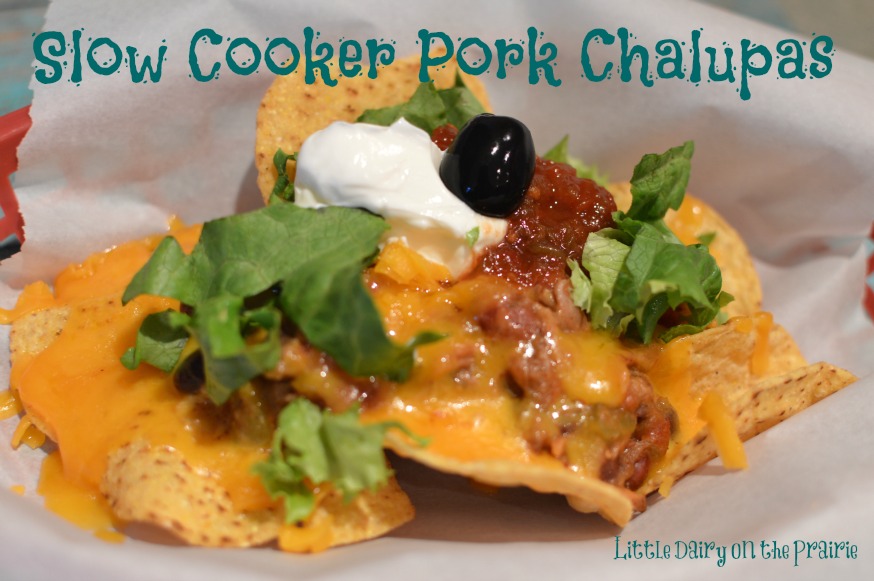 Serve the Pork Chalupas on a tortilla with sour cream, grated cheese, guacamole, lettuce, olives and salsa.
Or…
For round two of the Pork Chalupa's serve on tortilla chips with desired toppings.
Or…
Roll into burritos, cover with cheese, bake for a few minutes and enjoy.
See, this is so versatile. And you only really have to cook one time.
Slow Cooker Pork Chalupas
Slow Cooker Chalupas are quick and easy to make. Serve them three different ways and surprise your family each time. They will love you!
Ingredients
Roast:

1

small pork roast

1

package taco seasoning

1/2

cup

water

Chalupas:

Shredded roast

1

tablespoon

chili powder

1

teaspoon

cumin

1

teaspoon

oregano

1

teaspoon

garlic powder

1

teaspoon

salt

dash of hot sauce

optional

1

can red beans

drained

1

can black beans

drained

1

can cream chicken soup

1

can diced green chilies

1

pint

sized jar salsa

1

cup

chicken broth

Toppings:

Sour cream

Grated cheese

Guacamole

Sliced Olives

Tomatoes or Salsa

Shredded Lettuce
Instructions
Put pork roast in slow cooker. Sprinkle taco seasoning on top of roast. Add water to slow cooker.

Cook in slow cooker on low overnight or on high 4 hours.

Remove roast from slow cooker and shred. Return to slow cooker.

Add beans, soup, salsa, green chilies, chicken broth, seasonings and hot sauce to pork. Stir to combine. Add more chicken broth to thin if needed.

Cook in slow cooker on low for 3-4 hours.

Serve on chips or in a tortilla shell. Top with desired toppings.

May also be rolled in tortilla shells like a burrito. Top with grated cheese. Bake at 350 degrees for 20 minutes. Serve with desired toppings.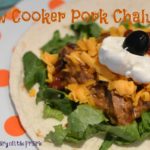 tried this recipe?
Make sure to share it with me! Leave a review or tag me on Instagram