Shortcut Savory Stuffing
is easy to prepare, moist and delicious! Get rid of the wrappers and no one will ever guess you had some help!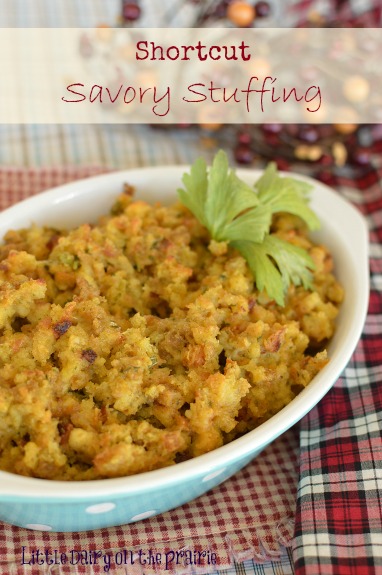 Stuffing is my favorite side dish at Thanksgiving! Hands down. No contest. My Mom makes the best and really the only right stuffing in the world. You know how Mom's are like that. Well, thank goodness she taught me how to make it. But sometimes I'm in a hurry and don't have time to make the real deal. Shortcut Savory Stuffing is the only other stuffing that is worth eating in my opinion! I love that it is simple to make and still tastes so savory and delicious! Try it and see if anyone catches on! Your secret is safe with me!!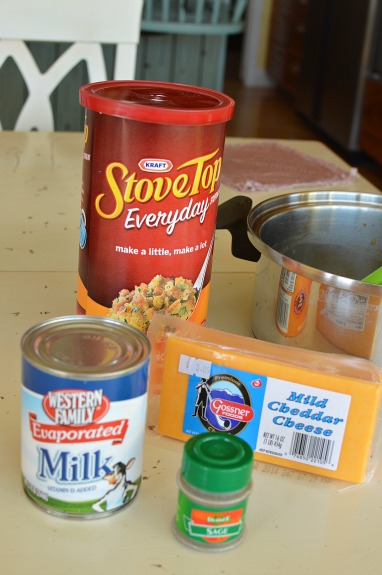 Here are the ingredients that you are going to need. And butter. Never be without butter!
You can use any brand of stuffing mix. I just happened to have this one in my pantry.
Simmer 1/2 of the amount of water called for on recipe, an equal amount of evaporated milk and butter in a saucepan. You can replace the water with low sodium chicken broth if you want, for a little extra flavor.
Once the liquid is boiling add the stuffing mix, sage and cheddar cheese. Trust me…it's the ticket! Mix it altogether and finish according to package directions.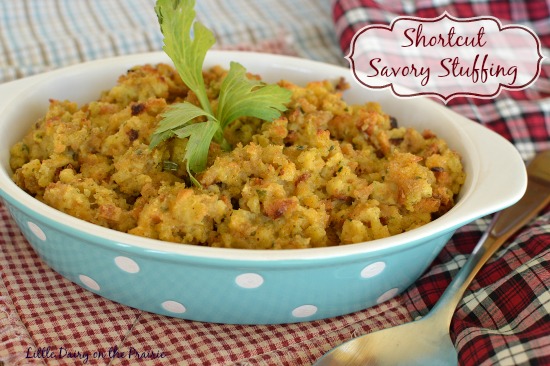 Spoon stuffing in a greased dish and broil until the top is browned. It gives the stuffing that crispy top and leaves the rest perfectly moist. As in most things, cheese really sends this stuffing over the top.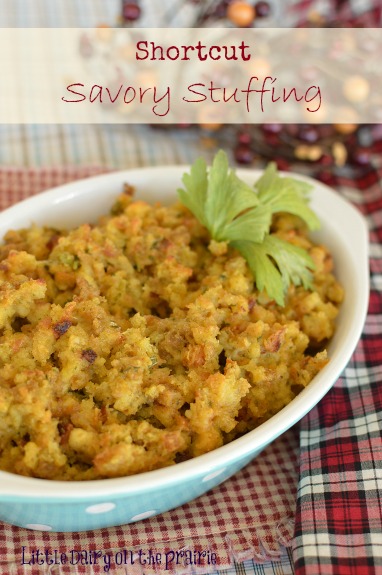 Shortcut Savory Stuffing
Ingredients
Your favorite stuffing mix

I used Stove Top

Amount of butter listed on stuffing mix recipe

1/2

of the water on the stuffing mix recipe

Use an equal amount of evaporated milk as water

1/2

cup

grated cheddar cheese

per four servings

1/2

tsp.

sage

per four servings
Instructions
Start making stuffing as directed on package, except substitute 1/2 of the water with evaporated milk. Boil water, milk and butter. Remove from heat.

Add stuffing mix, cheddar cheese and sage. Stir to combine.

Put lid on stuffing and let rest for five minutes. Fluff with a fork.

Spoon in a greased baking dish. Broil for about 2 minutes until the top is golden brown.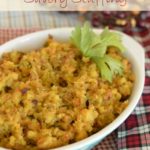 tried this recipe?
Make sure to share it with me! Leave a review or tag me on Instagram

Out of time? Don't know how to make homemade stuffing?