Pepperoni Pizza Chili is everything you love about pizza in a bowl! Just throw the ingredients in a slow cooker, no hassle of making crust, and dinner is ready! I serve this chili with bread sticks and the kids go just as crazy for it as they do for pizza!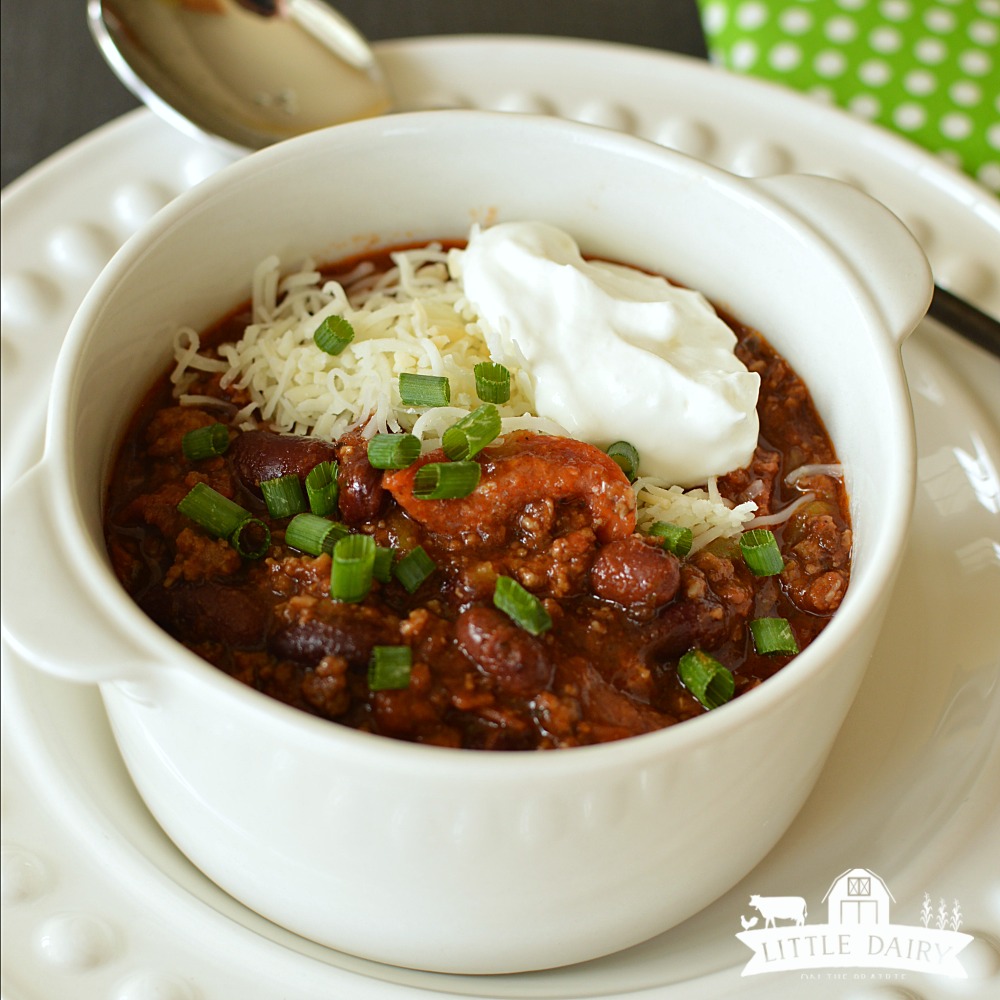 I've been volunteering in my baby's third grade class. If you have a few extra hours a week you should totally volunteer at your local school. All you have to do is show up prepared to be entertained. Right as the recess bell rang I told Payson I wanted to him to stay in and rewrite a few of his sentences (moms are way meaner than teachers). Needless to say he was a little upset with me. One of the kids turned to Payson and said, "Hey Prairie Dog…you comin'?" I had no idea his nickname was Prairie Dog. Of course I asked him why his name is Prairie Dog and he proudly explained it to me. He is Prairie Dog because apparently he is good at tackling in football. I grew up playing football with my four brothers, I like to watch football on t.v. and somehow I missed how the name "Prairie Dog" relates to football. I need to know what I am missing and Payson can't really explain it to me! Can anyone help me with this?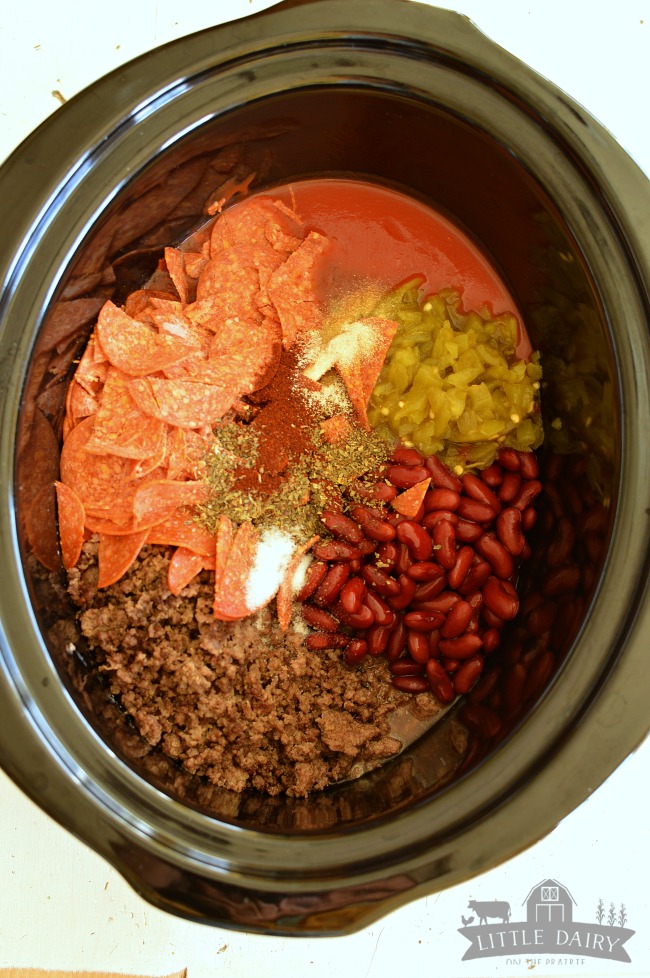 Hopefully someone knows what "Prairie Dog" has to do with football, but in the mean time I think it's a perfect name for him and that's what I'm going to call him!
PEPPERONI PIZZA CHILI – HOW TO MAKE IT
Let's talk about Pepperoni Pizza Chili for just a minute. It will only take a minute to talk about it because that's about how long it takes to make it.
Brown some hamburger.
Open a few cans and dump them in the slow cooker. Sprinkle some seasoning on top.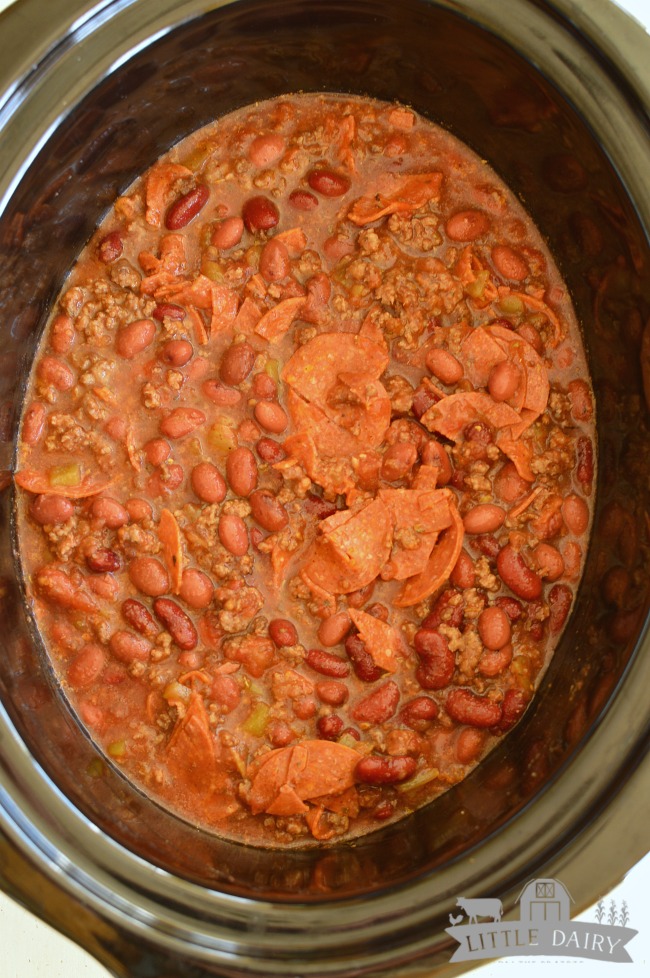 Give it a little stir and let er' rip! That's it!
If your kids are like mine they beg for pepperoni pizza all the time. Some days I just don't have time to make crust, I live way too far from town to get pizza delivered, and it's all good because Pepperoni Pizza Chili always satisfies their pizza cravings. It's awesome for tailgating. My boys go even go crazy over taking the leftovers to school in their lunches.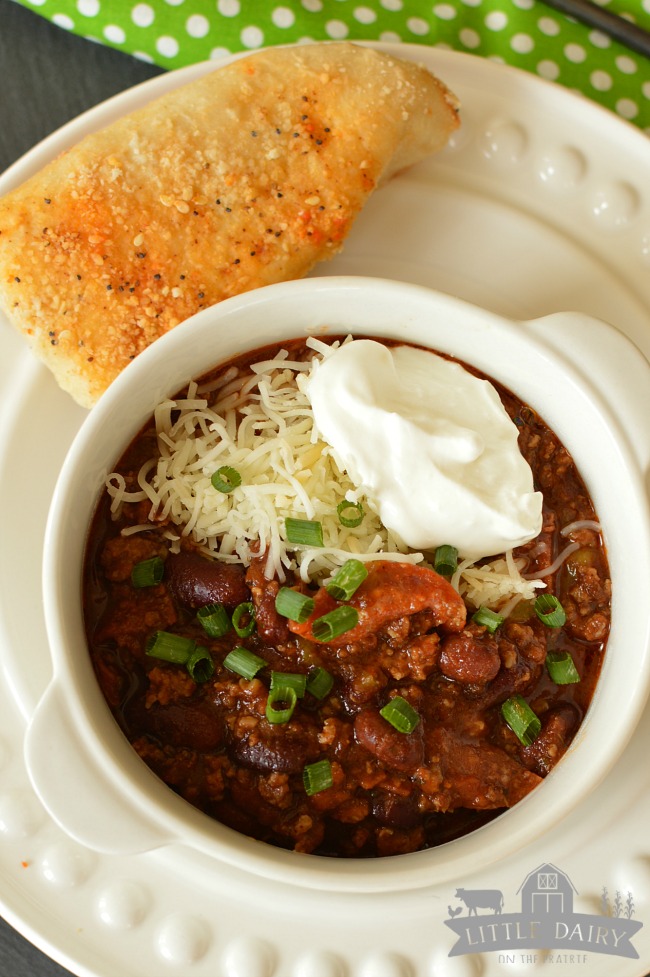 Pepperoni Pizza Chili needs a generous serving of mozzarella cheese because lets face it pizza is all about the cheese! Of course you could add any other toppings you wanted like sauteed mushrooms, onions, olives. Pretty much any toppings you would add to pizza would be just right! Make a slow cooker full of Pepperoni Pizza Chili soon! Trust me, your family will love this new spin on an old classic! And go volunteer at school. The teachers will thank you, it helps the kids get one on one time, and you will be entertained!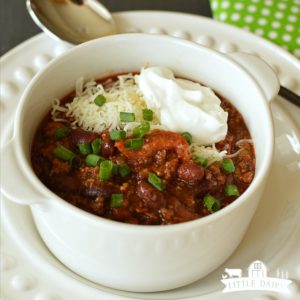 Pepperoni Pizza Chili (Slow Cooker)
Ingredients
1

pound

ground beef

1 16

oz

can kidney beans

1 16

oz

can red beans

1 14

oz.

can pasta sauce

1 14

oz.

can stewed tomatoes

1 8

oz.

can tomato sauce

undrained

1 4

oz.

can diced green chili's

1 4

oz.

pkg sliced pepperoni

1/2

tsp.

salt

1

tsp.

chili powder

1

tsp.

oregano

1

tsp.

basil

shredded mozzarella cheese

Optional toppings- mushrooms

onions, sour cream
Instructions
Brown hamburger, drain if necessary.

Add all ingredients, except cheese, to slow cooker. Stir. Cook for 4 hours on low heat.

Serve chili topped with mozzarella cheese and any other desired toppings.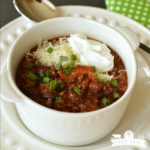 tried this recipe?
Make sure to share it with me! Leave a review or tag me on Instagram