There is something magical about this North Pole Cookie Dough! The name alone excites children of all ages! The dough can be frozen for later, or baked immediately. Every bite is packed with chocolate and minty goodness!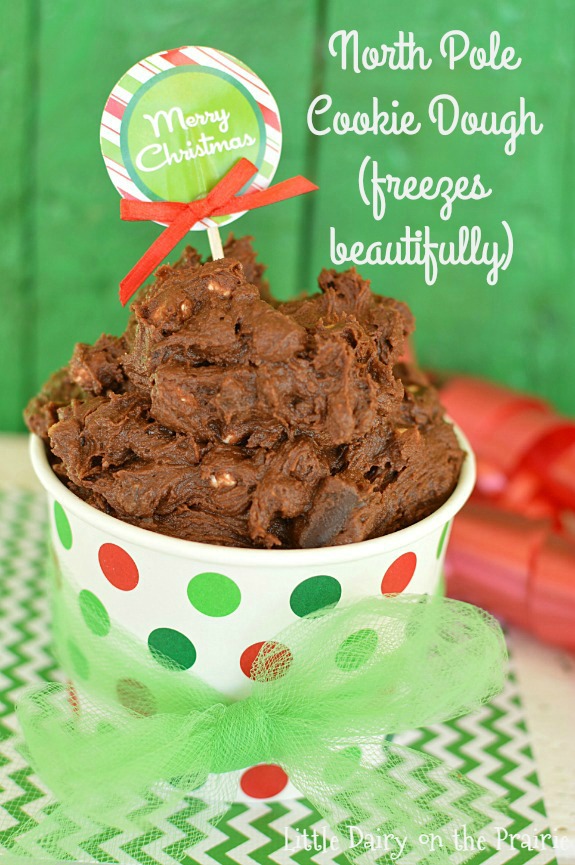 I know it's not quite Christmas yet, but it's right around the corner and I can't wait! Heck, I already started listening to Christmas music the other day! Part of the Christmas fun is the cookie exchanges, neighborhood gift giving, and teacher gift giving. North Pole Cookie Dough happens to be one of my favorite ways to give cookies, because it is so versatile. You can either bake the cookies and delivered the treats on a cute plate, or you can put the dough in a freezable container and let the recipients bake the cookies when they are ready. Let's face it, during the holidays I end up with a mountain of goodies that I know I will never be able to eat. Don't get me wrong, with a house full of boys they usually consume any edible thing in the house! I still like to have a treat in the freezer that's ready to go when I'm in a pinch.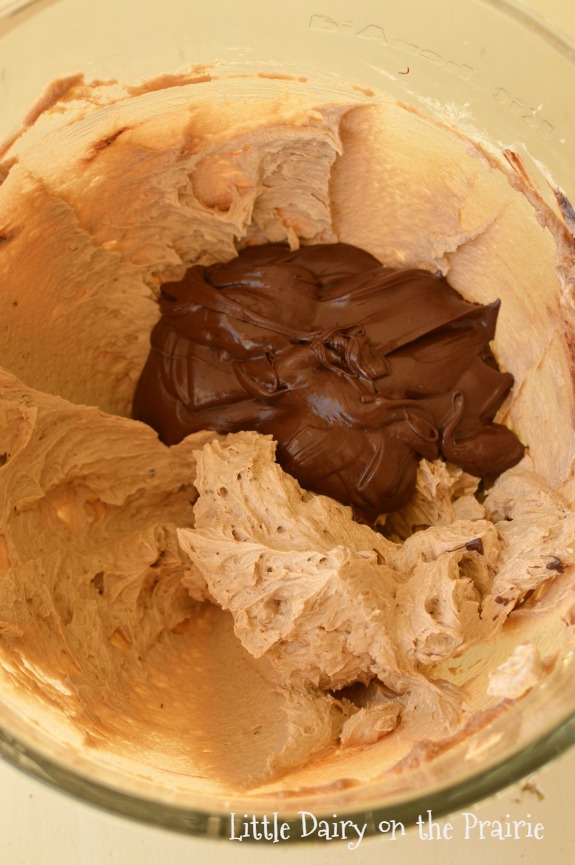 I found this recipe in a Land O'Lakes cookbook years ago and have been making a version of it ever since. Cream the butter and sugars, add a little melted chocolate. Sounds good already!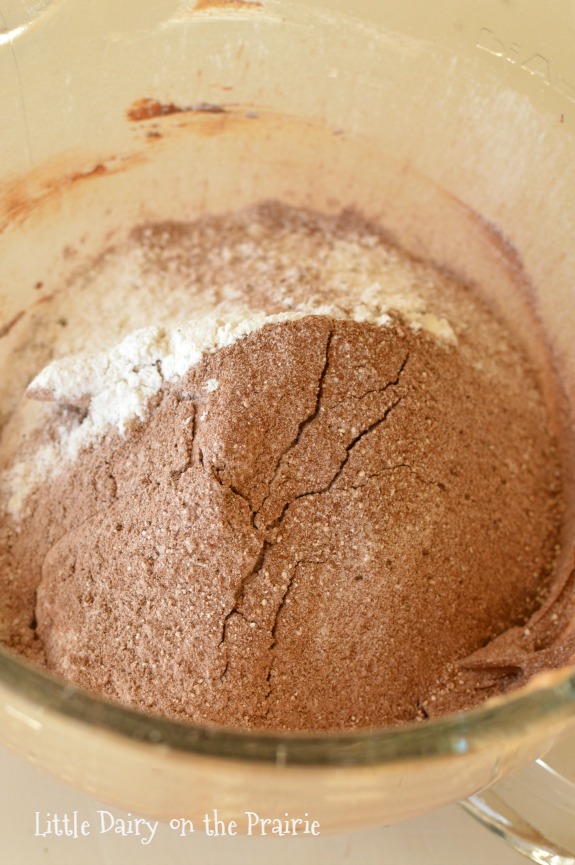 Add dry ingredients…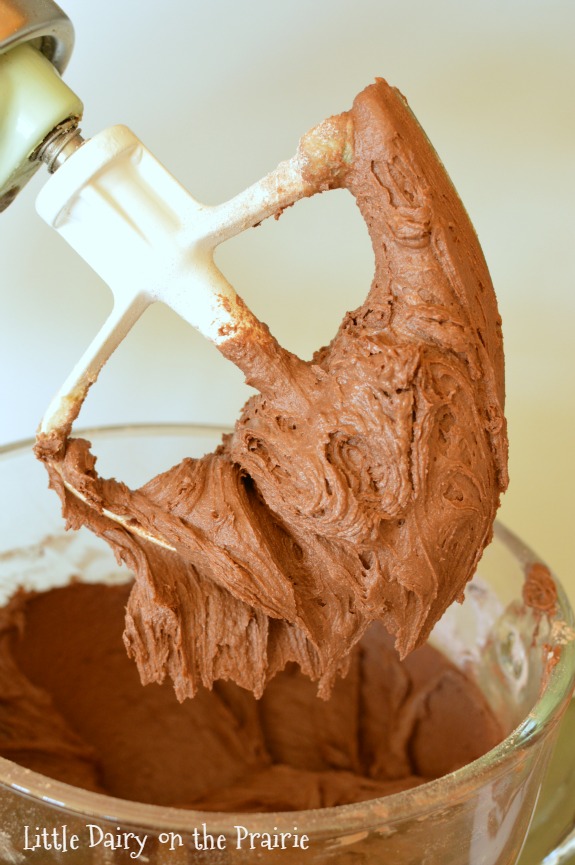 …have a little spoonful of this brownie-like yumminess!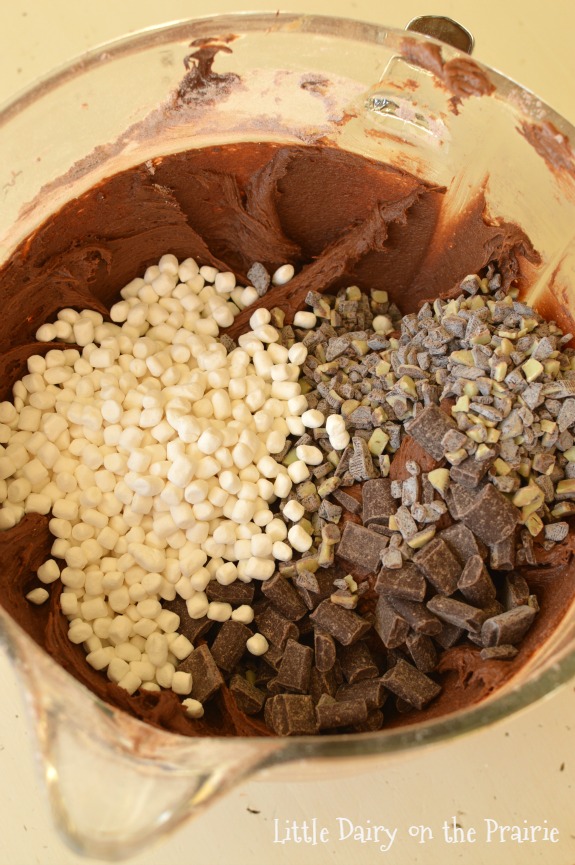 …add a few extra goodies.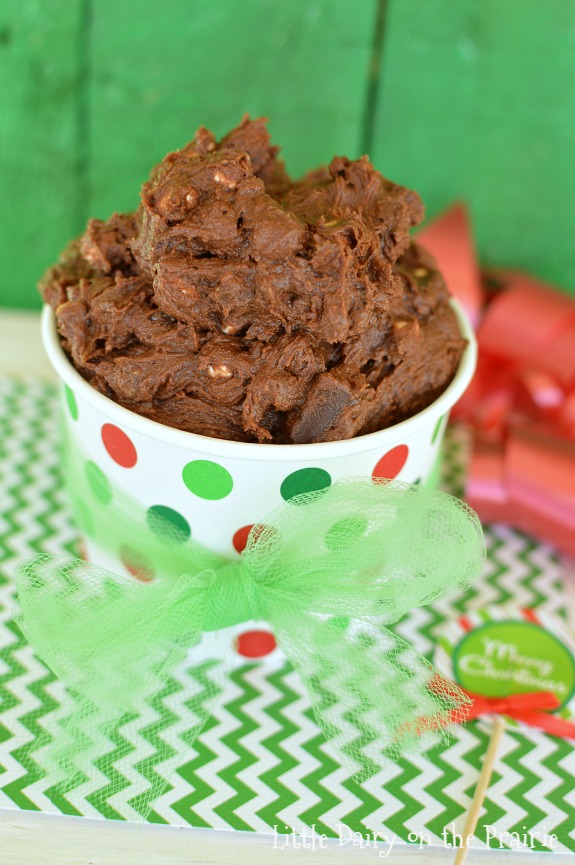 At this point, you can package it in freezer containers, add a tag, stick it in a Ziplock bag, and freeze it.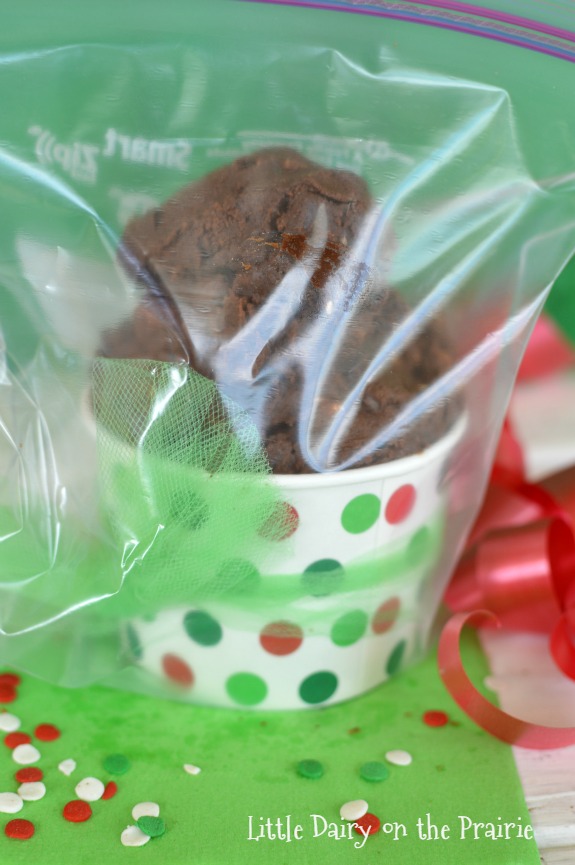 Not only is it nice for the recipient to be able to bake these cookies when they are ready, I don't have to dirty up cookie sheets and spend time dropping, baking, and cooling the dough. Hey, time is money at my house, especially during crazy holidays!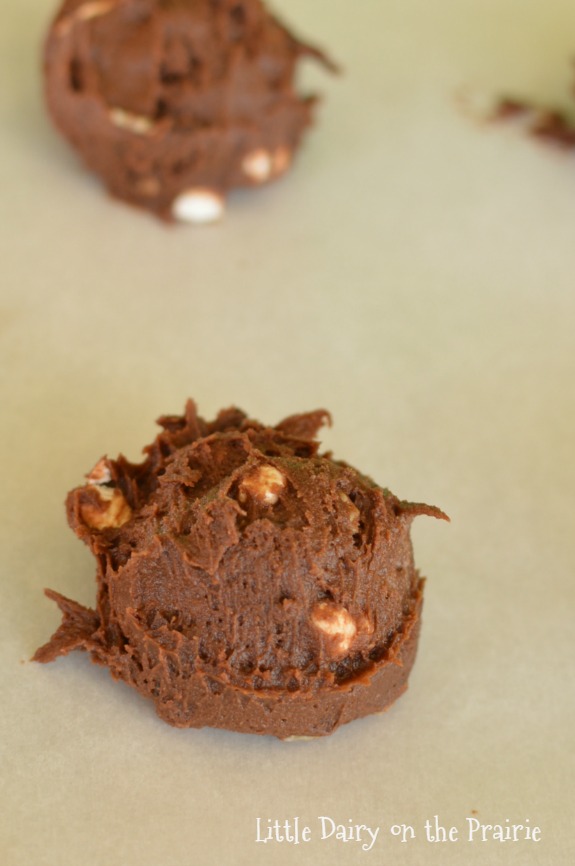 Of course, you can bake a few to sample or bake all of them if you want.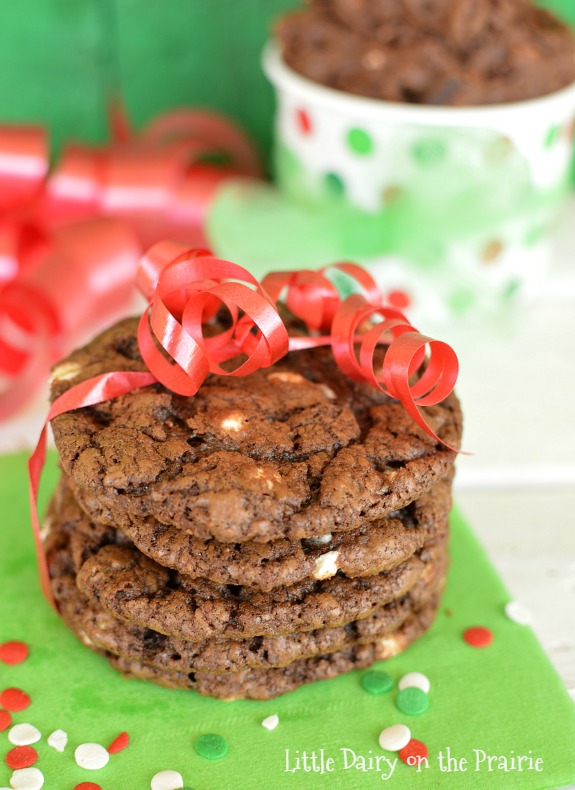 Package them up, eat them yourself, or store them in an airtight container.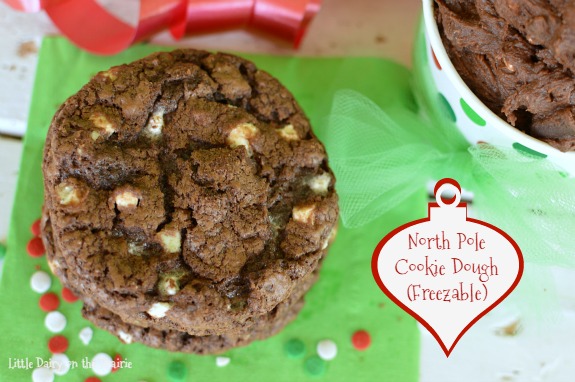 North Pole Cookie Dough
Ingredients
1 1/2

c.

chocolate chips

semi-sweet

1

c.

butter

must be real butter, or it just won't taste the same

½

c.

dark brown sugar

½

c.

sugar

2

eggs

1

tsp.

vanilla extract

1 2/3

c.

flour

1/3

c.

cocoa

1 ¼

tsp.

soda

½

tsp.

Kosher salt

1 ½

c.

mini marshmallows

1

c.

semi-sweet chocolate chunks

1

c.

Andes mint bits
Instructions
Microwave chocolate chips for 30 seconds, stir. Continue to microwave for 10-15 second intervals, stirring after each interval, until chocolate is melted and smooth. Set bowl aside and allow to cool to room temperature.

In a large bowl, beat butter and both sugars until light and fluffy.

Add melted chocolate. Stir.

Add eggs one at a time, beating after each addition.

Mix flour, cocoa, baking soda and salt in a separate bowl. Add to wet ingredients. Mix until incorporated. Fold in chocolate chunks, mint bits, and marshmallows.

Fill pint containers with cookie dough and refrigerate up to 4 days or freeze for a month. Allow dough to rise to room temperature before baking.

Preheat oven to 350 degrees. Line baking sheets with parchment paper. Drop dough in tablespoon size balls about an inch apart. If dough has been frozen you might want to flatten dough slightly using the bottom of a glass or the back of a spatula. Bake for 10-12 minutes, edges will be lightly cracked but centers will be soft.

Cool slightly on baking sheet then transfer to a wire rack to finish cooling.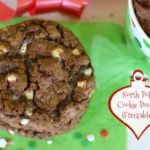 tried this recipe?
Make sure to share it with me! Leave a review or tag me on Instagram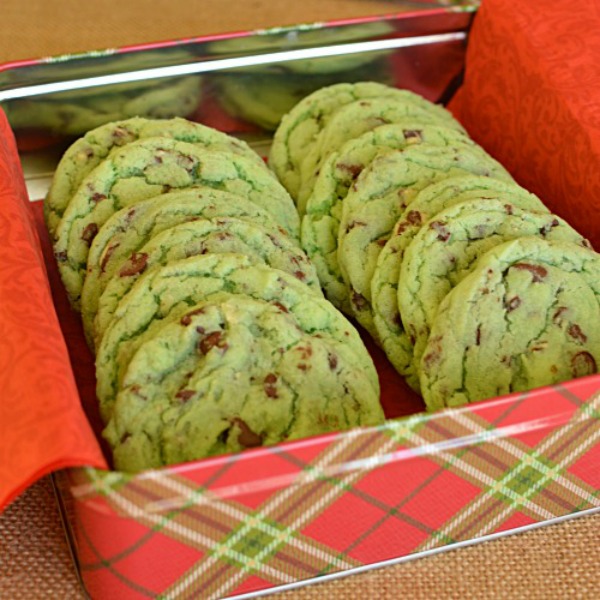 Mint Chip Sugar Cookies are the most popular recipe on my blog! Perfect every time!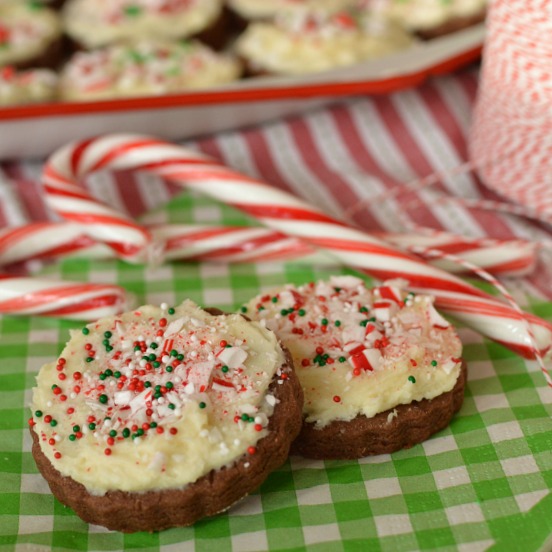 Peppermint Bark Chocolate Sugar Cookies are pretty and melt in your mouth soft!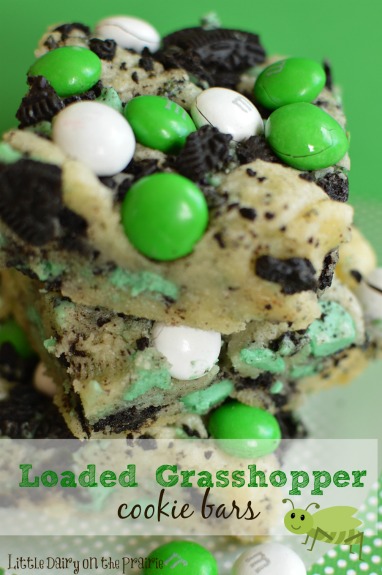 Loaded Grasshopper Cookie Bars are start with a sugar cookie mix and only get better with so much minty candy!