No Bake Lemon Cheesecake is one of those recipes you are going to fall in love with because it's out of this world yummy and because it's the easiest thing in the world to make! I'm pretty sure you need it for Easter dinner!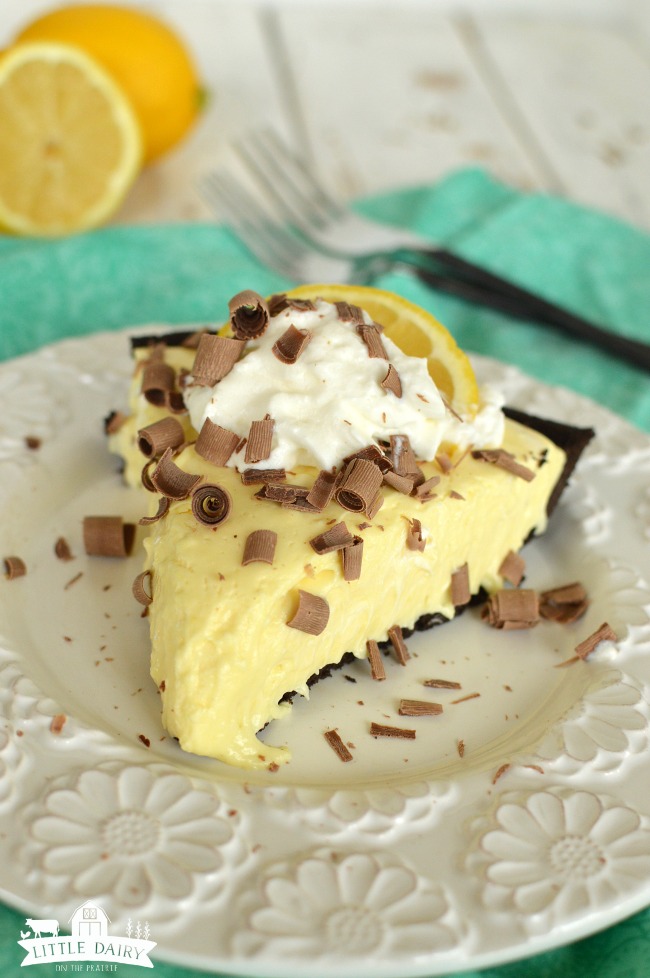 Have you ever stressed out about the thought of baking a cheesecake? Maybe you talked yourself right out of it because you either didn't have time, were scared of ending up with cracks on the top of your cheesecake, or maybe you heard it was difficult to master and decided to not even try it!
Baked cheesecakes can be a little bit tricky, but no bake cheesecakes…if you can make instant pudding you've got this! This recipe will make you feel like a rock star in about 5 minutes or less! Guest's will beg you for the recipe!
No Bake Lemon Cheesecake only uses 7 ingredients total, including the premade crust! I bet you can whip it together from start to finish in about 5 minutes if you hussle, and I like to hussle! Of course you have a little chilling time after that but I'm not counting it because you can do laundry while it chills right?
here's a peek at what's been happening on the farm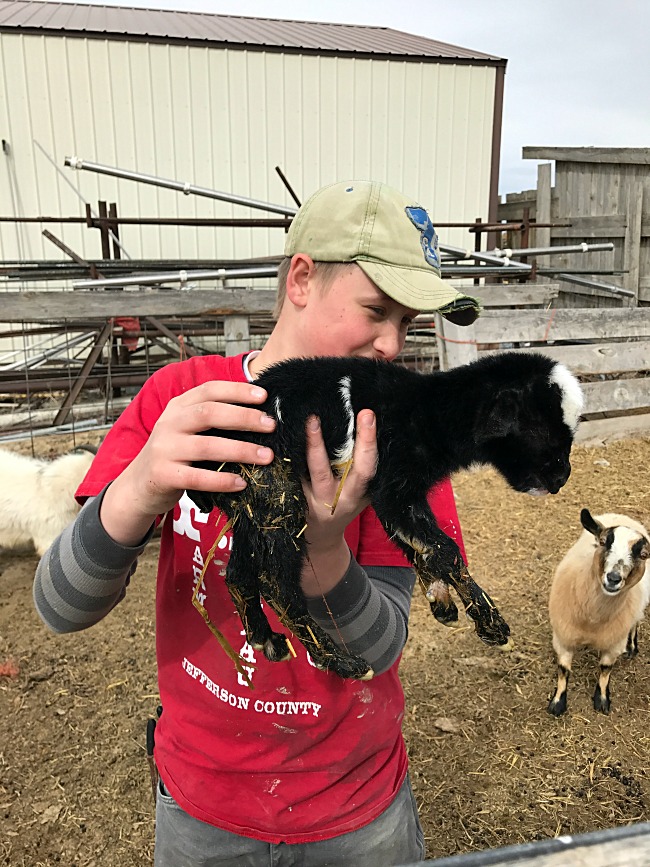 The other day the boys went out to take care of their goats, which really are more like pets than farm animals. They are just fun for the kids and as an added bonus they eat the weeds around here which seem to be plentiful!
When Branson got to the pen he noticed that they had a brand new baby goat! We think the goat was a little premature because it was tiny and because the mamma goat didn't have any milk. Yes, my boys know all about how those kinds of things work!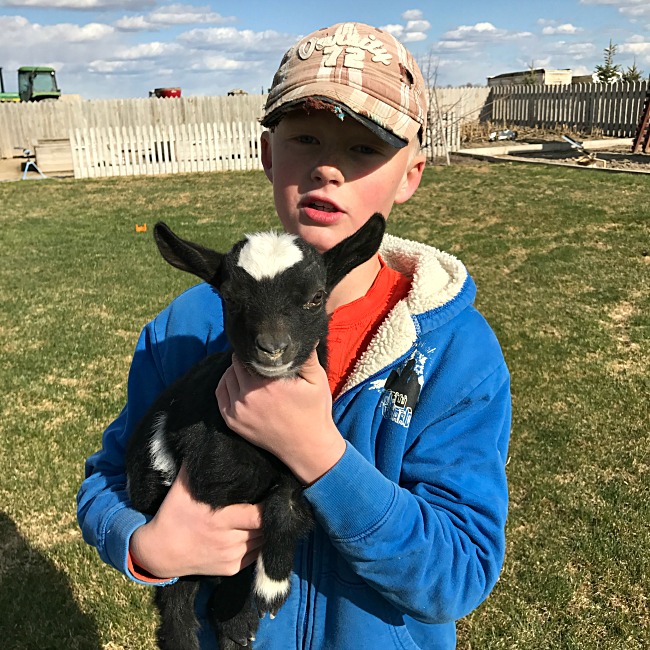 The goat is growing like crazy and the kids fell in love with it! Payson brought the goat to the lawn the other day so it could learn all about playing tackle football, and to have rides in Payson's toy dump truck. How fun is that! If you want to follow along with our crazy farm life be sure to follow me on instagram!
no bake lemon cheesecake is the perfect spring dessert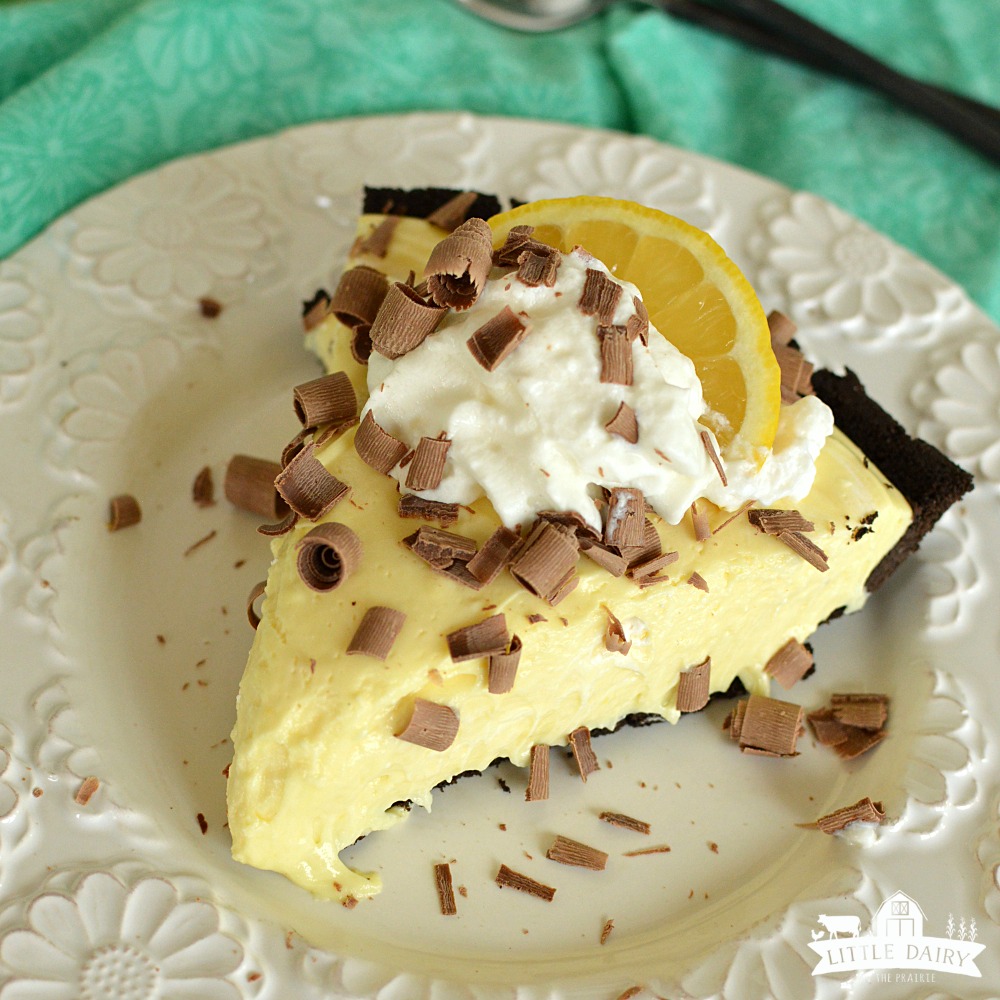 Springtime is for all things new and fresh. Nothing wakens taste buds after a long winter like lemon! You have to make this Lemon Cheese Cake as ASAP! It would be the perfect Easter dinner dessert!
Unfortunately I don't have a goat to share with you, but I do have the printable recipe for this amazing No Bake Lemon Cheesecake! One of these days that goat is going to grow up and it won't be cute anymore and it will be a mess to clean up after! This cheesecake on the other hand, not many dishes with this one and it will never grow out of its yumminess!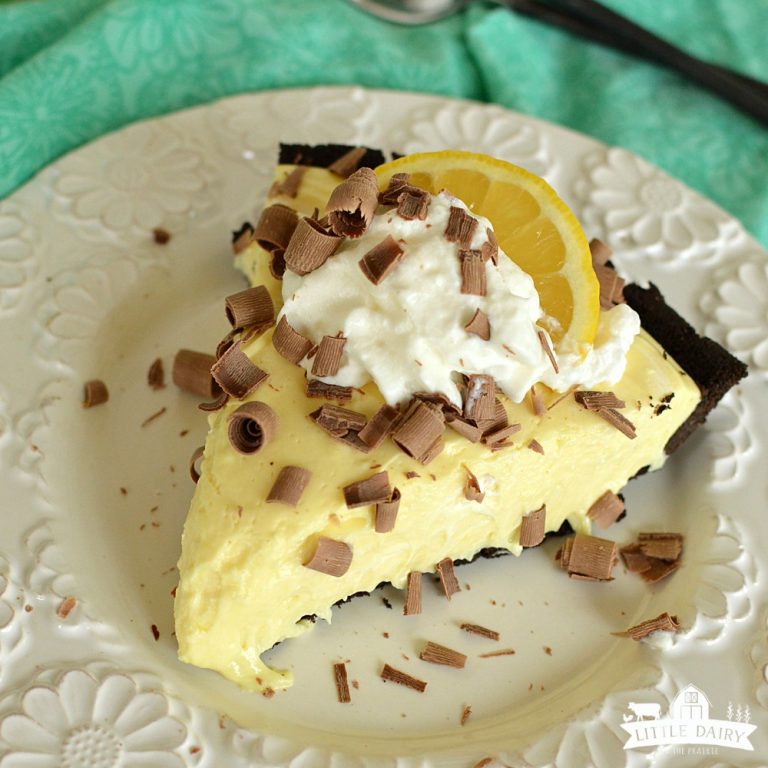 No Bake Lemon Cheesecake
No Bake Lemon Cheesecake is such a quick and easy recipe! It's just the thing to wake your tastebuds up after a long winter!
Ingredients
6

oz

chocolate pie crust

1- 8

oz.

pkg cream cheese

room temperature

1 14

oz.

can sweetened condensed milk

1/4

c.

lemon juice

fresh squeezed is best

1/2

c.

water

zest of one lemon

1 4

serving size package instant lemon pudding mix

1 8

oz.

tub whipped topping

lemon slices and chocolate curls for garnish if desired.
Instructions
Beat cream cheese until fluffy.

Add sweetened condensed milk and beat again until smooth.

Add lemon juice, water, lemon zest, and dry pudding mix. Beat until combined.

Fold in 1/2 of whipped topping.

Pour cheesecake filling into prepared pie crust

Refrigerate for at least 2 hours.

Serve with whipped topping.

Garnish with lemon slices and chocolate curls if desired.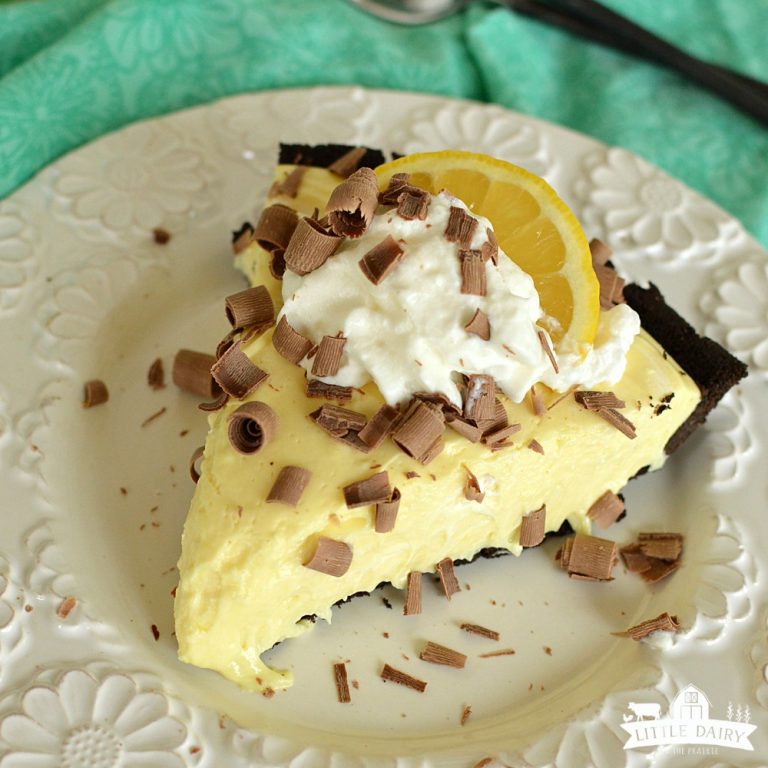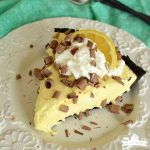 tried this recipe?
Make sure to share it with me! Leave a review or tag me on Instagram