There's so much to love about Hot Dog Sliders; they are super easy to make, kids go CRAZY for them, and they are dressed up enough that adults love them too!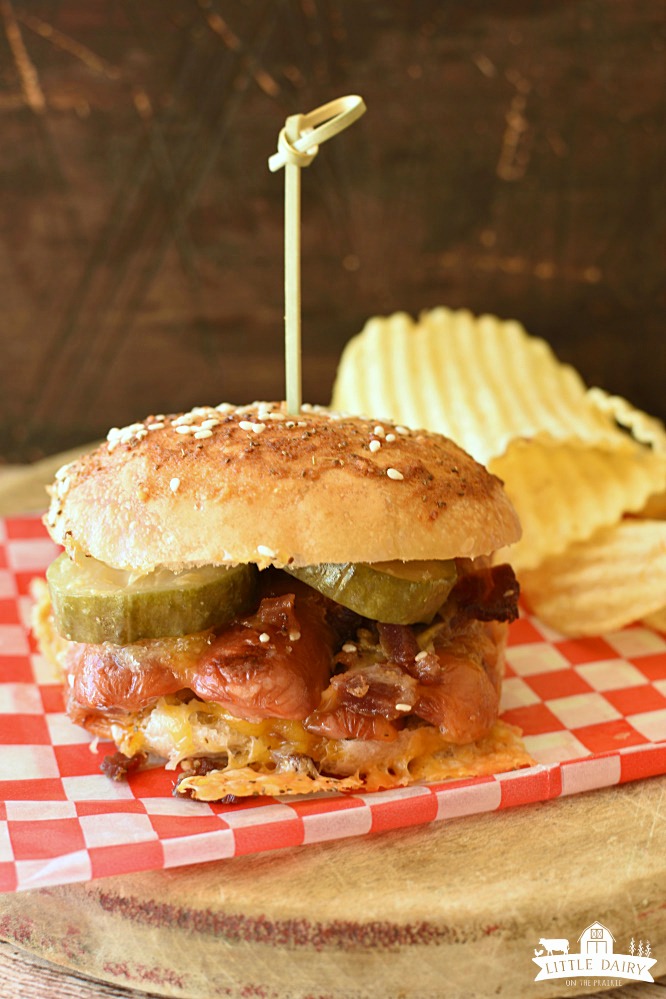 This post has been sponsored by my friends at Rhodes! #frozendough #Rhodes
My ten-year-old working on a program that includes setting goals and achieving them. I love that he's learning all about self-improvement at such a young age.
One of the goals in the program is to plan and make a nutritious meal. Ever since he read about it he has been after me to let him make mac and cheese. I've been trying to convince him that making mac and cheese from a box doesn't count as making dinner and although it's tasty it definitely doesn't count as a nutritious meal!
So here's today's disclaimer…Hotdog Sliders don't count as a nutritious meal either! But you know what, kids love them so we keep eating them!
Oh, and I'm not going to lie I have craved hotdogs before! Yes! I just admitted I like hotdogs! I know, I know! In my defense I only like hotdogs if they are all beef and if they are fancied up quite a bit!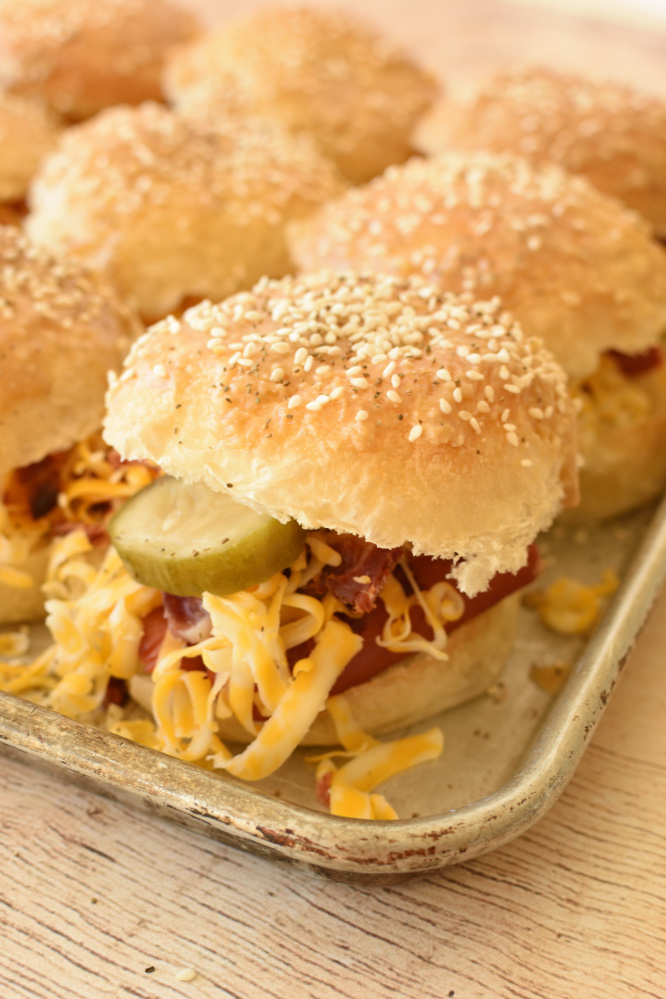 Hotdog Sliders have all the extras that take them over the top!
In fact you could customize them anyway you wanted just by adding your own toppings!
Chili

Cheese

Pickles

Bacon

Um, should I admit that mac and cheese might be really yummy on Hotdog Sliders?

Salsa and corn chips

BLT
You get the idea! You can add whatever makes you happy to your Hotdog Sliders!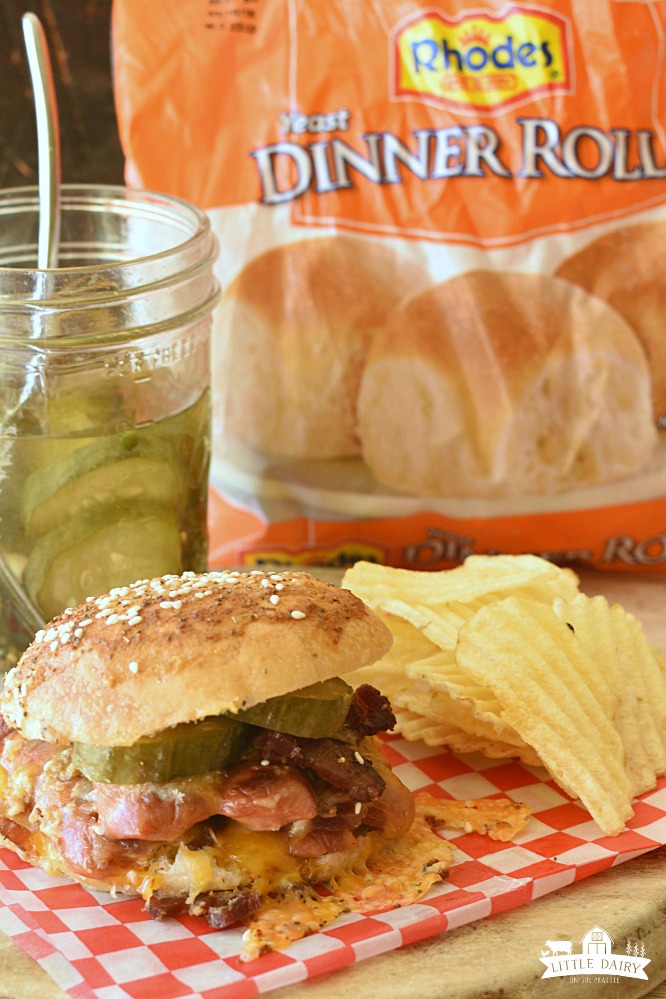 Hotdog Sliders are so easy to make!
I like using Rhodes Rolls for mine because they are just so easy and as long as I have them in the freezer I know I'll almost always have all the ingredients I need on hand to make them!

You can make them ahead of time.

Make a lot or just a few.

You know this is easier than getting a fire going!
Hotdog Sliders are so much fun to serve at parties! I thought with the big game coming up you might want to add them to your list of finger foods for satisfying all the football fans you have to feed!
Grab the Hot Dog Sliders printable recipe right here!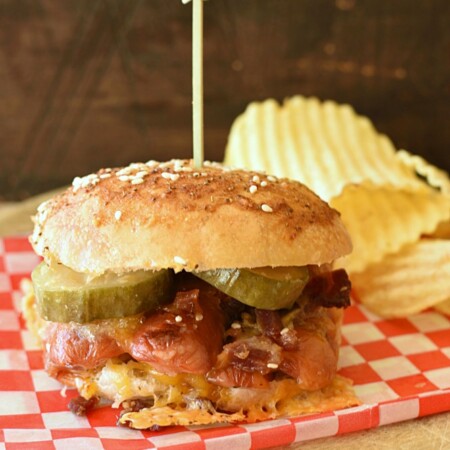 Hotdog Sliders
Hotdog Sliders are the PERFECT party food! They are easy to make and of course kids go absolutely crazy for them!
Ingredients
16

Rhodes Rolls

thawed and baked according to package instructions

8

hotdogs

8

slices

of cheese

¼

c.

butter

1/2

tsp.

onion powder

¼

c.

parmesan cheese

2

tsp.

Worcestershire

2

tsp.

Dijon mustard

1

tsp.

Sesame seeds

Optional Toppings:

Chili

Bacon

Salsa and Corn Chips

Pickles
Instructions
You will need to thaw and bake Rhodes rolls ahead of time.

Preheat oven to 350 degrees.

Slice hotdogs in half lengthwise, not quiet slicing all the way through. Then slice in half so they are shorter. If you would like you can grill hotdogs for a few minutes to get those nice char marks on them. If you want to skip this step you totally can...they will cook as they bake.

Cut baked rolls in half.

Layer sliced hotdogs, grated cheese, and whatever other toppings you would like to use on the bottom half of the rolls.

Replace the top halves of rolls on top.

Melt butter in a microwave safe bowl. Add onion powder, parmesan cheese, Worcestershire, and mustard. Stir together. Brush a generous amount of butter mixture on tops of the rolls. Sprinkle with sesame seeds if desired.

Bake for 15 minutes.

Serve with ketcup and mustard, or any other condiments you like!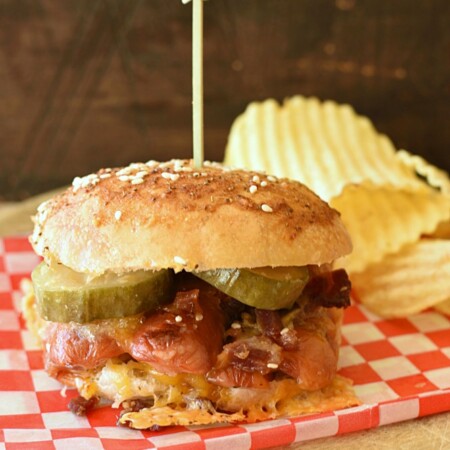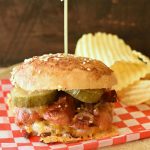 tried this recipe?
Make sure to share it with me! Leave a review or tag me on Instagram