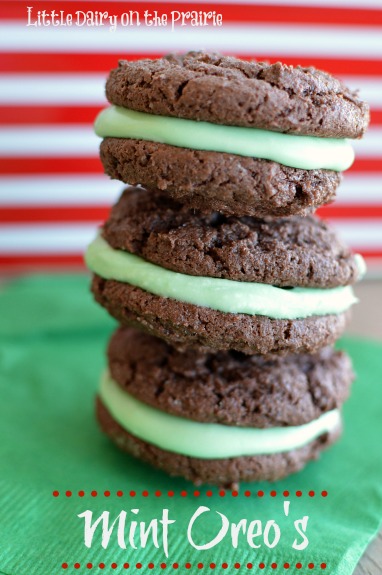 Oreo's are milks favorite cookie! I should know about that. You know why? Because the cows on our little dairy produce about 63,000 pounds of milk per day. After some quick math on my trusty calculator, I can tell you 63,000 pounds of milk is approximately 7,258.06 gallons of milk produced per day! There you have it. I should know what milks favorite cookies is, since I'm very familiar with milk.
I love Oreo's. I REALLY love Mint Oreos. I love them so much that I don't dare open a bag of them or I know I will eat them all. I can't help myself. They are so dang good!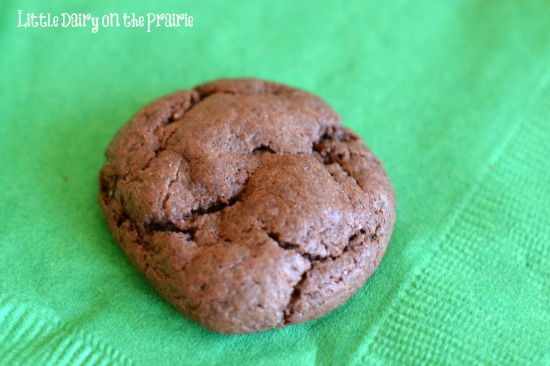 My homemade version of mint Oreos is even better than the bagged kind. Since they start with a cake mix they are super duper easy to make too. Which makes them even more dangerous.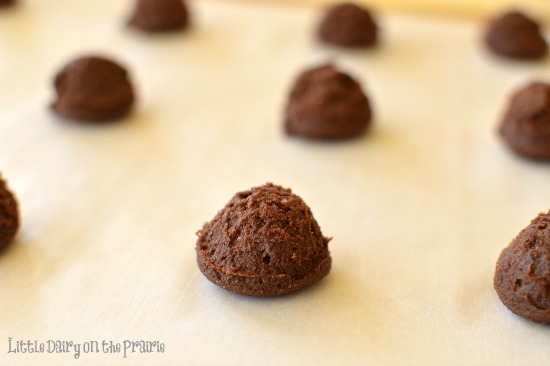 I drop my "cake mix" cookies with a cookie scoop and don't even bother to roll them out. It takes too long and I think they turn out beautifully just like this.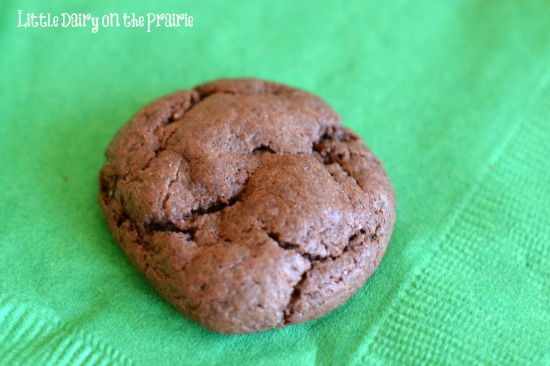 If you want your cookies to be a little more smooth, you can roll them out and they will look like this. Whichever way you choose to form your cookies, I need to tell you a little secret. Okay, two secrets. The first one is, keep the cookies all the same size since they are going to become sandwiches. Nobody wants a huge top and a small bottom (Okay, maybe some women do). I prefer to have a small top and a small bottom!
The second secret is this. When your boys come in the house, tell them you have the cookies counted out. And that you have EXACTLY the amount you need. Homemade Mint Oreos making is precise ;). Tell them they can't even snitch one. They will be sad, but they will believe you! Trust me if you don't do this, the cookies will all be gone and you will have frosting with no cookies. I guess there are worse things than that!
No more secrets for today. These cookies are the bomb! My baby takes them apart and licks the frosting out of the middle just like you would expect him to do with and Oreo.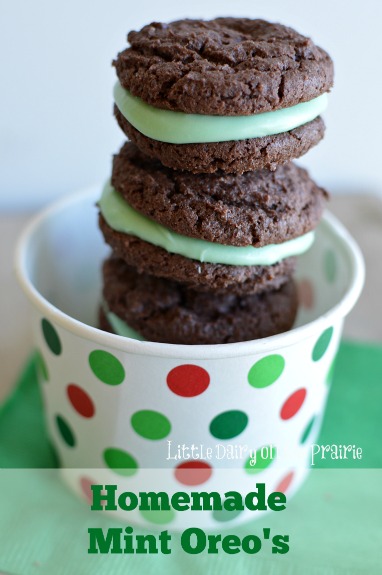 Please help make those 7,258.06 gallons of milk that left my farm today happy by dunking Homemade Mint Oreos in it! You won't regret it!
Disclaimer: All of the milk that leaves our farm is actually used to make cheddar cheese. You should still go make somebody else's milk happy!
Homemade Mint Oreo's
Homemade Oreo's are much simpler to make than you think! This Homemade Mint Oreo's version will rock your world!
Ingredients
COOKIES:

2

box Devils Food Cake Mix

1 1/2

c.

butter

room temperature

4

eggs

FROSTING:

1 8

oz.

pkg cream cheese

room temperature

1/4

c.

butter

room temperature

3 1/2 - 4

c.

powdered sugar

dash salt

1

tsp

peppermint extract

more to taste

green food coloring

to desired color
Instructions
Preheat oven to 350 degrees

Blend cake mixes, butter and eggs together. Mixture will be stiff.

Roll, or scoop, into 1" balls.

Place on parchment lined baking sheet. Bake for 9 minutes. You will want them to look a little under baked. Let cook on baking sheet for 5 minutes. Remove to wire rack to finish cooling.

FROSTING:

Mix cream cheese and butter together until combined.

Add powdered sugar, peppermint extract, salt and green food coloring. Mix until combined.

Spread on flat side of one cookie and top with another cookie to make sandwich.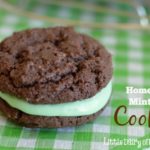 tried this recipe?
Make sure to share it with me! Leave a review or tag me on Instagram

Homemade Oreos are much simpler to make than you think! This Homemade Mint Oreo's version will rock your world!