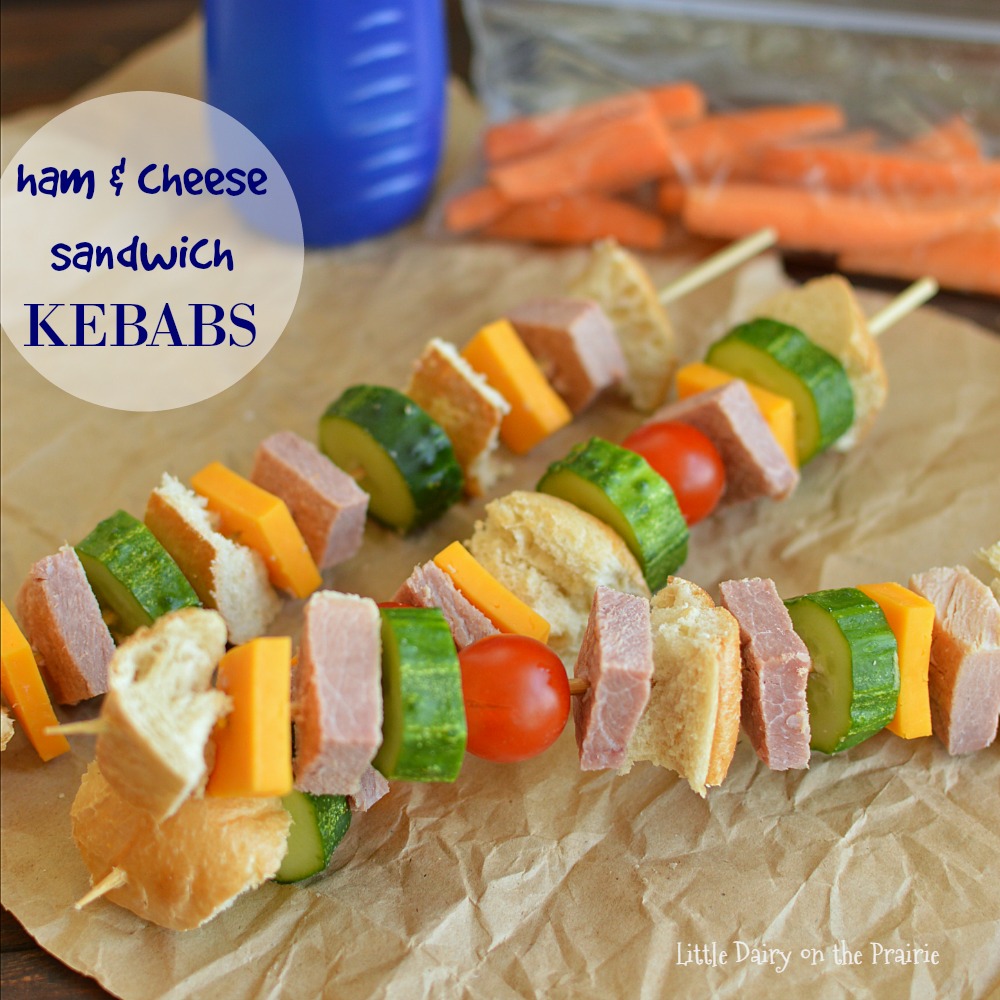 You know school is not a favorite activity at our house. We are dreading the first day of school. In fact, the back to school attitude is almost the same attitude you would have if you knew you were going to prison for 9 months. My kids are constantly asking my why I "make" them go to school, like it's not a law or something. Then they make plans for their last two days of freedom. In an effort to attempt to make this school year a little bit better we made a new goal. We are going to try very hard not to complain about school once it starts. I will let you know how that goes.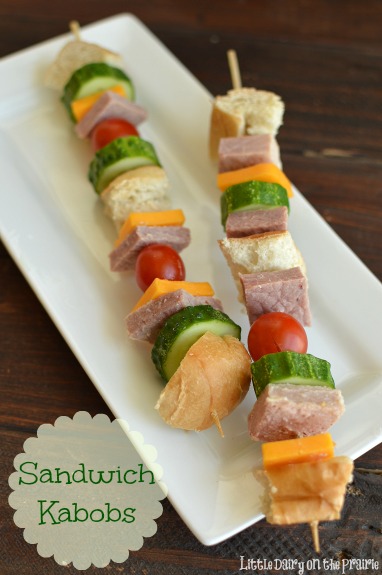 My kids used to eat at the cafeteria. I found out I was buying the food, they were throwing it away. I guess that's what most of the kids do with lunch room food. We started packing lunches. The school had a microwave for the kids to use and it worked wonderfully. They took leftovers almost everyday. The microwave broke and the kids had to start eating cold lunch or using an insulated food container.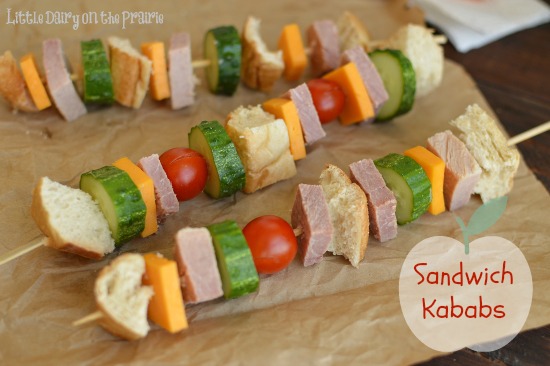 I made a sandwich for my 5th grader once this summer and he murmured a little bit, saying he eats sandwiches every day in the school year. That's when I decided to try and switch it up to make it a little more fun. These Sandwich Kebab's ended up being a favorite. It's basically a sandwich threaded on a skewer. I gave my boys a small container of Greek Yogurt Sandwich Spread to dip the Sandwich Kebab in. Each boy got a kebab with the foods I knew they would like.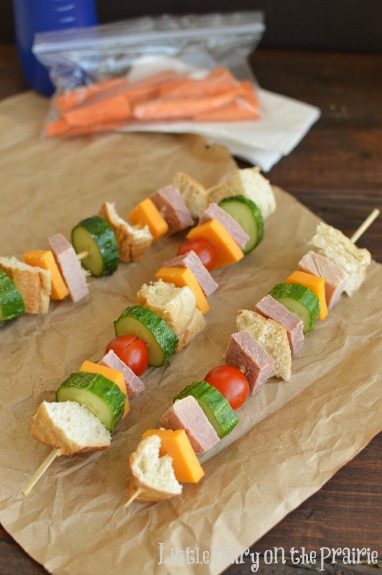 They were easy to throw together and cute too! Packing them in a bag might be a challenge since they are so long. I'm thinking of cutting the skewer in half, or wrapping the whole thing is plastic wrap. Sandwich Kebabs are a basically a new way of presenting a classic sandwich. Lets face it, kids love fun things like this. I'm not convinced Sandwich Kebabs are going to make my kids feel any better about school. At least lunch will be fun!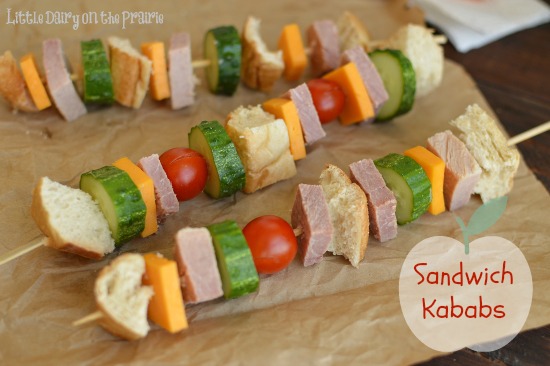 Sandwich Kabobs
It can be challenging coming up with something to put in kids lunchboxes they actually like. Sandwich kabobs are a simple and fun spin on a traditional sandwich. My kids fell in love with these!
Ingredients
French Bread

cubed

Ham Steak

cubed

Cheddar Cheese

cubed

Cherry tomatoes

Cucumbers

sliced

skewers
Instructions
Of course you can make these anyway you like. Use your imagination and create combinations you know your kids will love.

Thread skewers with bread, ham and vegetables in any order.

Wrap in plastic wrap.

Keep cool until serving time.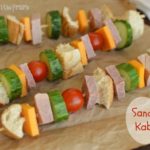 tried this recipe?
Make sure to share it with me! Leave a review or tag me on Instagram

No more boring sandwiches around here! Ham and Cheese Sandwich Kebabs are such a fun twist on the old sandwich and the kids love it! Your kid will have the lunch everyone wants to trade for!