Looking for something to dress up your sandwich without overloading in calories and fat? Try my creamy and tangy Greek Yogurt Sandwich Spread! It's delicious and my husband didn't even know he was eating healthier!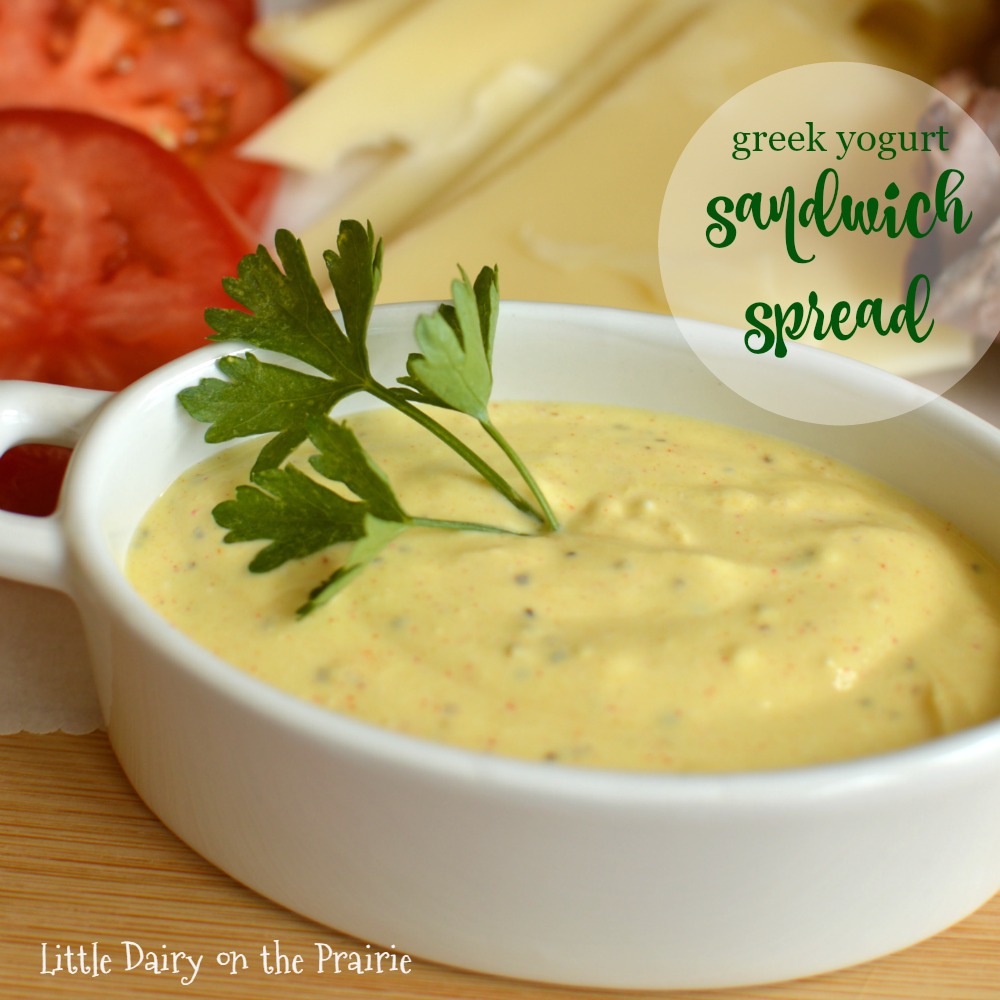 Anyone else living on salad, sandwiches and grilled food? Me too!! In addition to our "little dairy" we farm about 1500 acres of ground. It keeps our whole family busy. This past week we have spent lots of hours in the fields. I try to be a good mom and have something ready for lunch. Often times the boys need lunch on the go. So, I break out the sandwiches. I like a sandwich with lots of "sauce" on it. No dry sandwiches around here!! So I created this spread that is super tasty and doesn't make me feel like I need to jog a few miles at the end of the day!!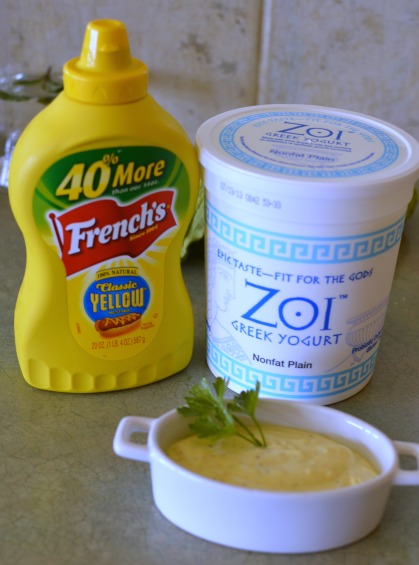 There's really not much too it, my kind of recipe. Mix together Greek Yogurt and mustard. Add some fresh ground pepper, salt and paprika. Keep mixing until it's smooth. Refrigerate until lunch time or for about a week.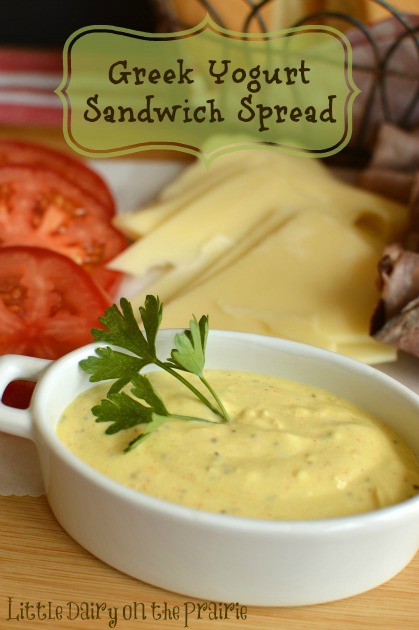 We've been eating my Greek Yogurt Sandwich Spread for a long time and it's still a winner! We use it on cheeseburgers, as a dip for chicken nuggets, on wraps, and mixed with chicken for chicken salad. Once you have it in the fridge it's ready to be used in so many different ways. Get a batch whipped up!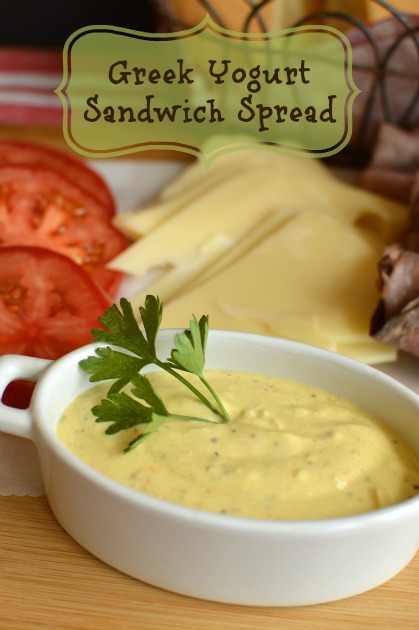 Greek Yogurt Sandwich Spread
This spread is creamy, a little tangy and adds lots of personality to your sandwiches.
Ingredients
1/3

c.

plain Greek yogurt

2

t.

yellow mustard

dash paprika

dash salt

dash freshly ground pepper
Instructions
Mix all ingredients until smooth and combined. Chill until ready to serve.

Spread on sandwiches. Refrigerate leftovers.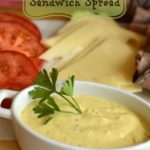 tried this recipe?
Make sure to share it with me! Leave a review or tag me on Instagram