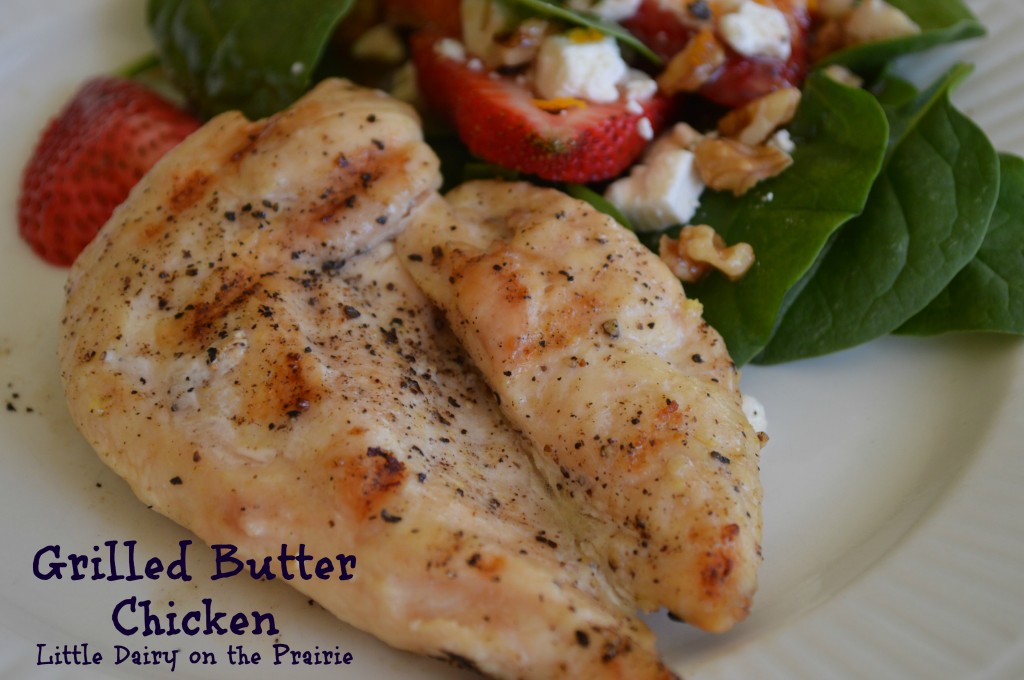 Grilled chicken that is basted in butter. How can you go wrong? This chicken requires very little thinking ahead and is good enough to frequently include in the summer barbeque rotation. I always make extras so that I can use the leftover chicken in something else. It can be tossed into a pasta dish or a salad. And I use it for quesadillas quite a bit.
Another great thing about this chicken is that I'm sure you have all the ingredients that you need. Rub the chicken with a very light amount of olive oil. It helps the seasonings to stick. Generously season with freshly ground black pepper, lemon pepper and Kosher salt. I cut the breast and made them thinner. I like to be able to grill them a little faster. I also like that it gives me a better seasoning/butter to chicken ration.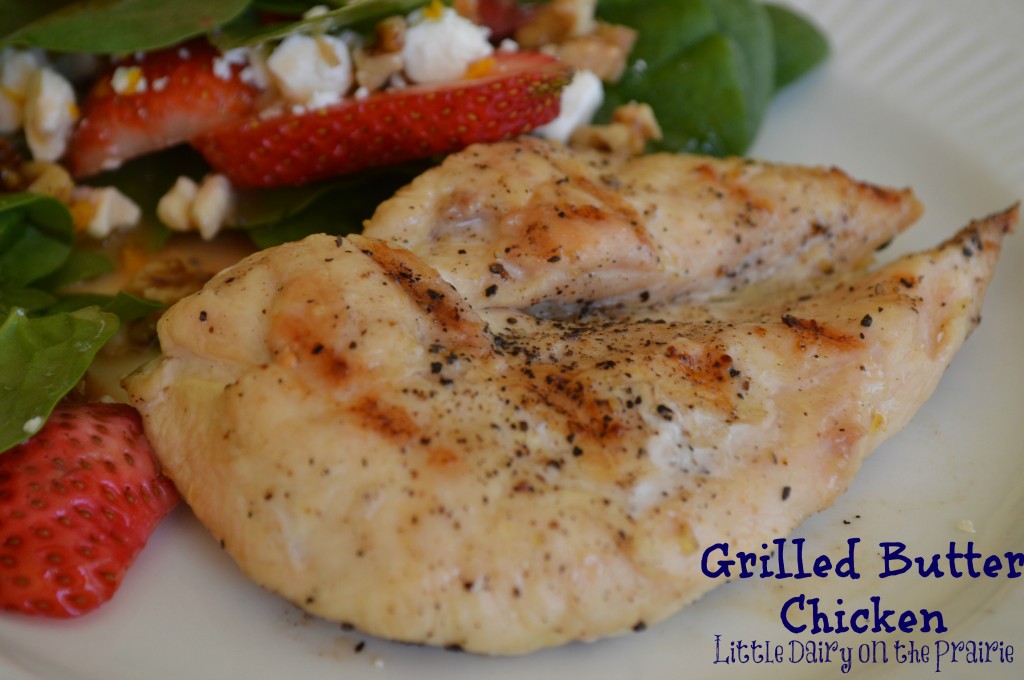 Put the chicken on the grill and baste with melted butter. Grill over high medium/high heat for 8-10 minutes per side. After flipping the chicken, baste with butter again. Grill until internal temperature reaches 165 degrees. Let rest about five minutes before serving.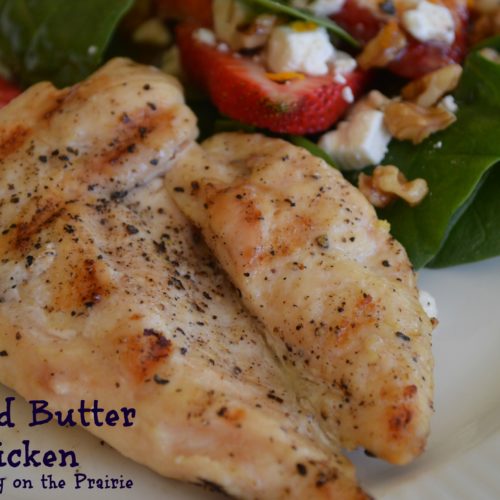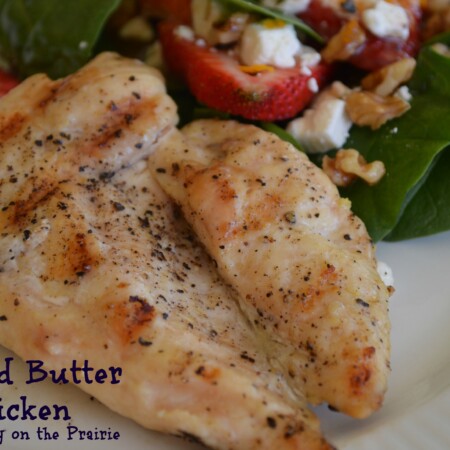 Grilled Butter Chicken
Grilled butter chicken is a savory chicken that includes only a few ingredients. It is perfect for your summer barbeque rotation.
Ingredients
Boneless skinless chicken breasts

Olive Oil

Kosher Salt

Freshly Ground Black Pepper

Lemon Pepper

Melted Butter
Instructions
Cut chicken breasts to make cutlets. Lightly rub with olive oil. Use just enough oil to help the seasonings to stick.

Generously season both sides of chicken cutlets.

Grill over medium/high heat for 8-10 minutes on each side.. Baste chicken with melted butter before flipping chicken the first time and again after flipping.

Chicken should be cooked to and internal temperature of 165 degrees.

Let rest for five minutes before serving.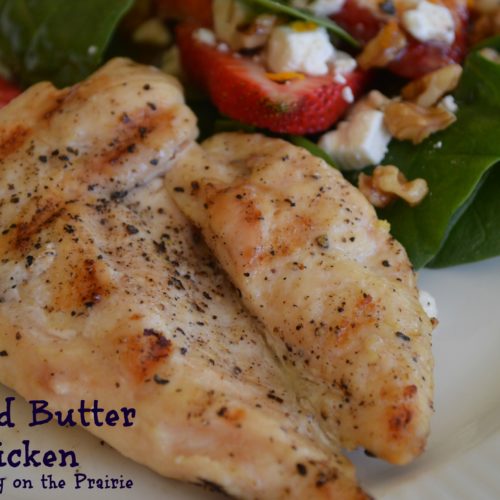 tried this recipe?
Make sure to share it with me! Leave a review or tag me on Instagram