If you are one of those people that could ditch the cake and just eat German Chocolate Frosting with a spoon then Two Ingredient German Chocolate Fudge is for you! It's loaded with coconut and pecans and it's all nestled inside the most decadent chocolate fudge! It beats cake anyday!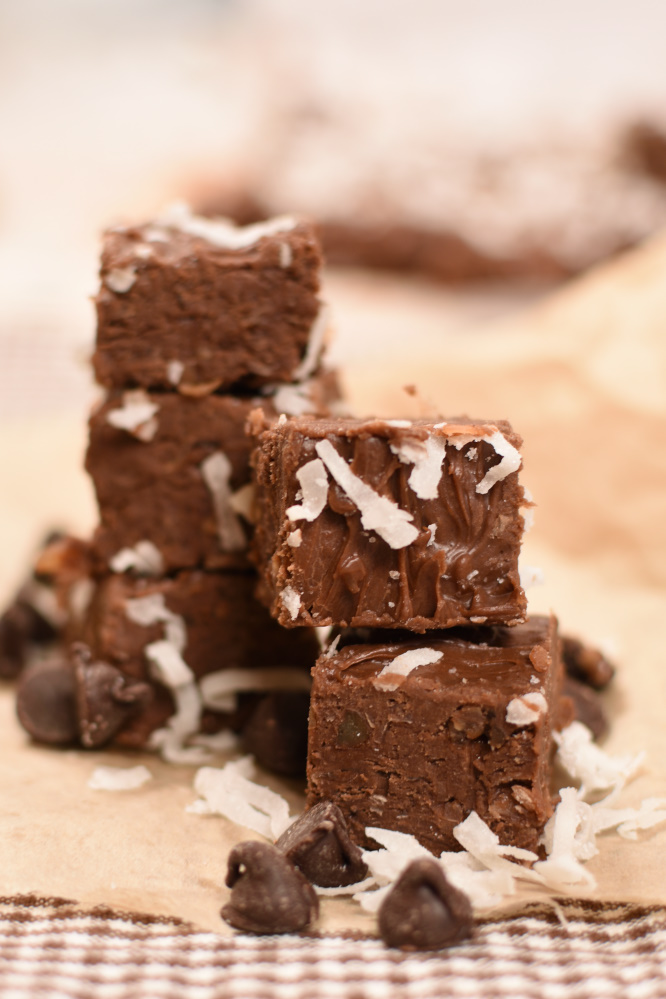 I'm writing this post on President's Day. It's a perfect day to sit down and get a few to-do's crossed off my list and letting you in on this scrumptious German Chocolate Fudge recipe is at the top of my list!
My boys have piano lessons today and let me tell you they are really complaining. Like a lot! They don't think they should have to go today. They want to be completely free to do whatever they want.
Well, we did make them work on the farm quite a bit today, but they also got to ride their horses and shoot their guns this morning. So no more complaining about piano right?
Earlier today I was thinking about them going to the piano and I remembered this little story that I just HAVE to share with you!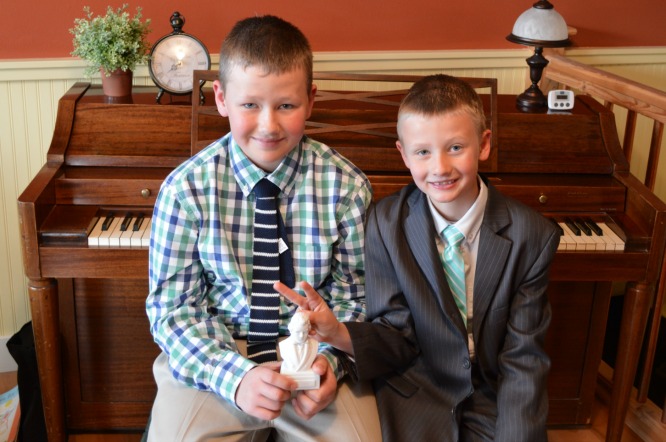 Branson was about 8. He was sitting at his piano lesson and his teacher (who happens to be the greatest teacher ever) told him that he had the cutest little dimples. And he does.
Branson is funny because he's always using words in the wrong context. He seems to have a hard time remembering what they all mean. Apparently, he looked back at her and said, "Thanks! You have nice nipples too".
Carson was about 11 at the time and he was in the room listening to the whole conversation happening!
As soon as he got to the car he told me, "Mom! You'll never believe what Branson told our teacher!".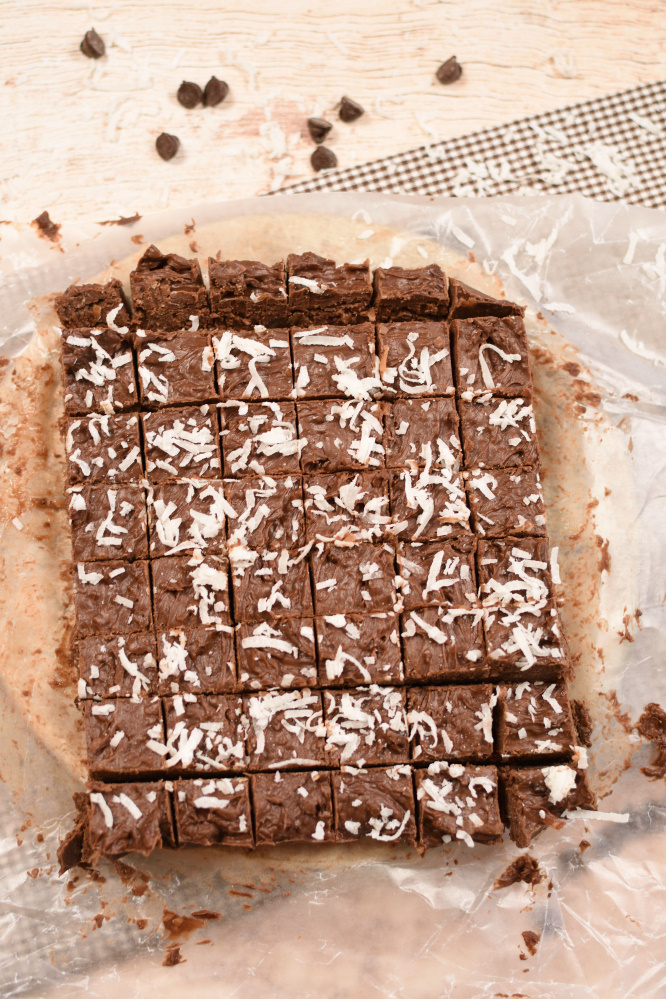 You have to understand that we milk cows on our farm. So our kids are fairly familiar with words having to do with anatomy other kids might not know. We put nipples on calf bottles when we feed baby calves and I'm pretty sure he thought she said nipples and had no idea what she meant. He was just trying to be nice and return the compliment!
Oh, I had a good laugh about it and never said a word to his teacher about her, well you know!
Anyway, she's put up with my hillbilly children for lots of years and sometimes I like to thank her with a treat! She deserves it and today I'm going to share some German Chocolate Fudge with her! I think she'll like it better than being complimented!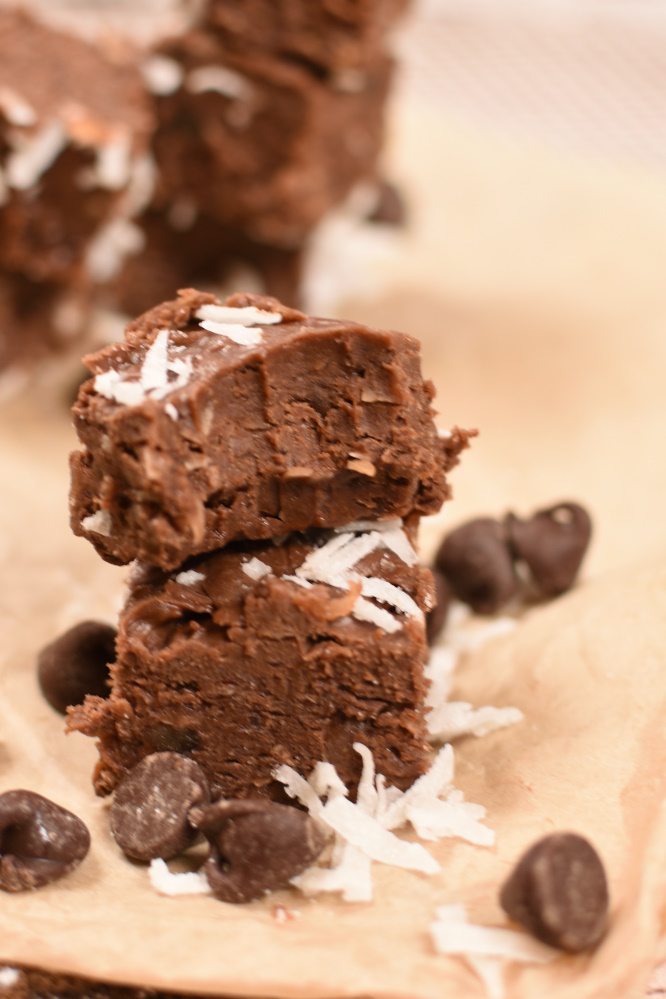 And way back to German Chocolate Fudge!
My grandma had the most decadent, rich, and buttery German chocolate frosting recipe but it really is best paired with some chocolate. And get ready to gasp…I'm not really all that crazy about chocolate cake. I know. I know! Bring me all brownies! I'm not going to lie, I'd put some German Chocolate frosting in a bowl and eat the stuff with homemade Hot Fudge Sauce drizzled all over the top! No cake just the frosting and chocolate!
I learned sometimes you just have to plow through the cake to eat the frosting because somehow it seems completely inappropriate to just eat a bowlful of German chocolate frosting for dessert!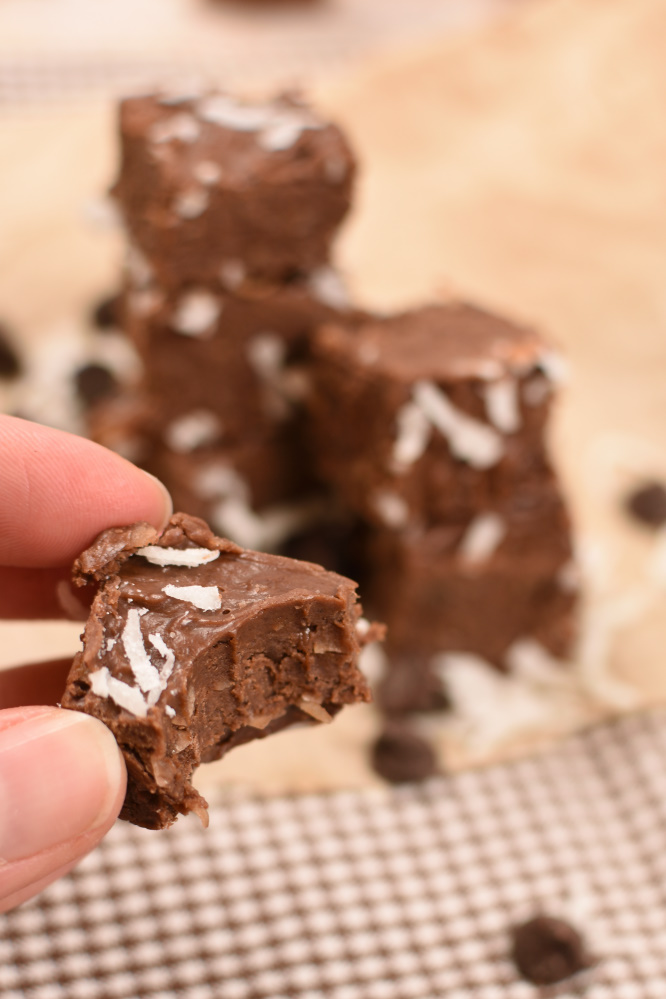 Anyway, have you guys seen those two ingredient fudge recipes floating around Pinterest (by the way follow me on Pinterest to see all the yummy pins I'm sharing and finding)?
Some two ingredient fudge recipes have sweetened condensed milk and chocolate chips. They are heavenly!
The one I couldn't quit thinking about has a can of frosting and chocolate chips! I wondered if I could get my German chocolate frosting and chocolate fix by mixing the two together to make German chocolate candy.
Holy Cow! Could I ever! This fudge is out of this world! It has that divine buttery coconut and pecan frosting all nestled in chocolate fudge!
It's everything I dreamed it would be! German Chocolate Fudge is as good as eating German chocolate frosting right out of the bowl with a spoon except you can cut it up in bite-size pieces and it's actually meant to be eaten like this! And it's only two ingredients! It might be a little dangerous but oh so yummy!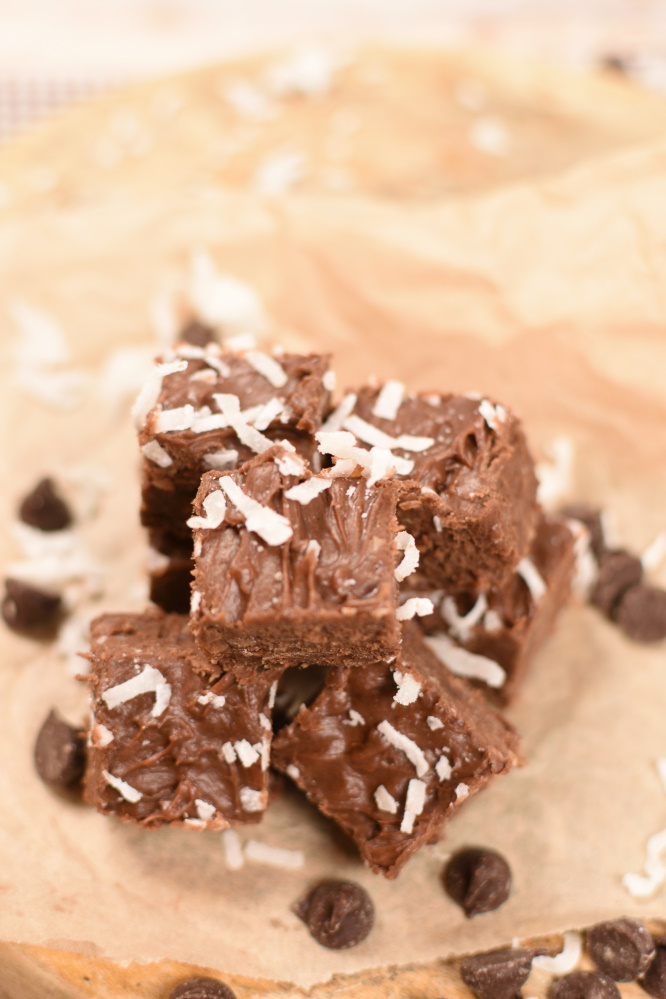 No more eating a fat piece of cake just to justify eating German chocolate frosting!
And no more guilt for devouring an entire batch of German chocolate frosting without eating any cake!
German Chocolate Fudge will fix all your cravings with just two ingredients and about five minutes!
I'm in love with everything about Two Ingredient German Chocolate Fudge and I think you will be too and I hope it will make the kids piano teacher go to her happy place and forget about whatever my kids tell her tonight!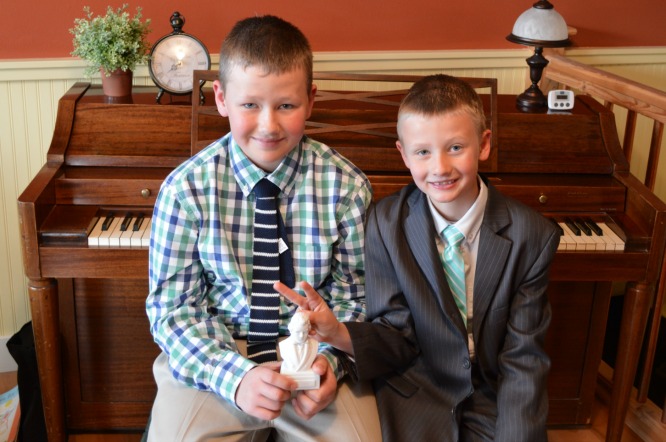 2 Ingredient German Chocolate Fudge
Two Ingredient German Chocoalte Fudge has all the flavors you crave in German Chocolate Cake without having to commit to be in the kitchen all day! You can't beat coconut and pecans in that rich buttery sauce all nestled in decadent chocolate fudge!
Ingredients
12

oz.

chocolate chips

milk, semi sweet, or a combination

1 15

oz.

can German Chocolate Frosting

or Coconut Pecan Frosting
Instructions
Line and 8" x 8" baking pan with wax paper.

Melt chocolate chips in the microwave. Cook at half power for one minute intervals, stirring after each interval, until they are smooth and creamy.

Add German Chocolate Frosting.

Stir until incorporated.

Pour in prepared pan. Smooth.

Let sit in refrigerator for at least 2 hours. Cut into squares. Serve.

Store leftovers in an airtight container in the fridge for up to two weeks.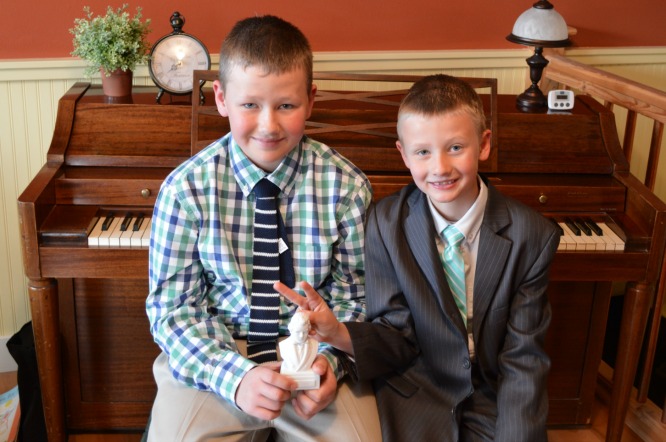 tried this recipe?
Make sure to share it with me! Leave a review or tag me on Instagram