Easiest Baked Muffin Cup Eggs make hectic mornings a little easier. Most of the ingredients can be prepared ahead of time which makes throwing them together super quick and easy. I love customizing them for so everyone gets what they want!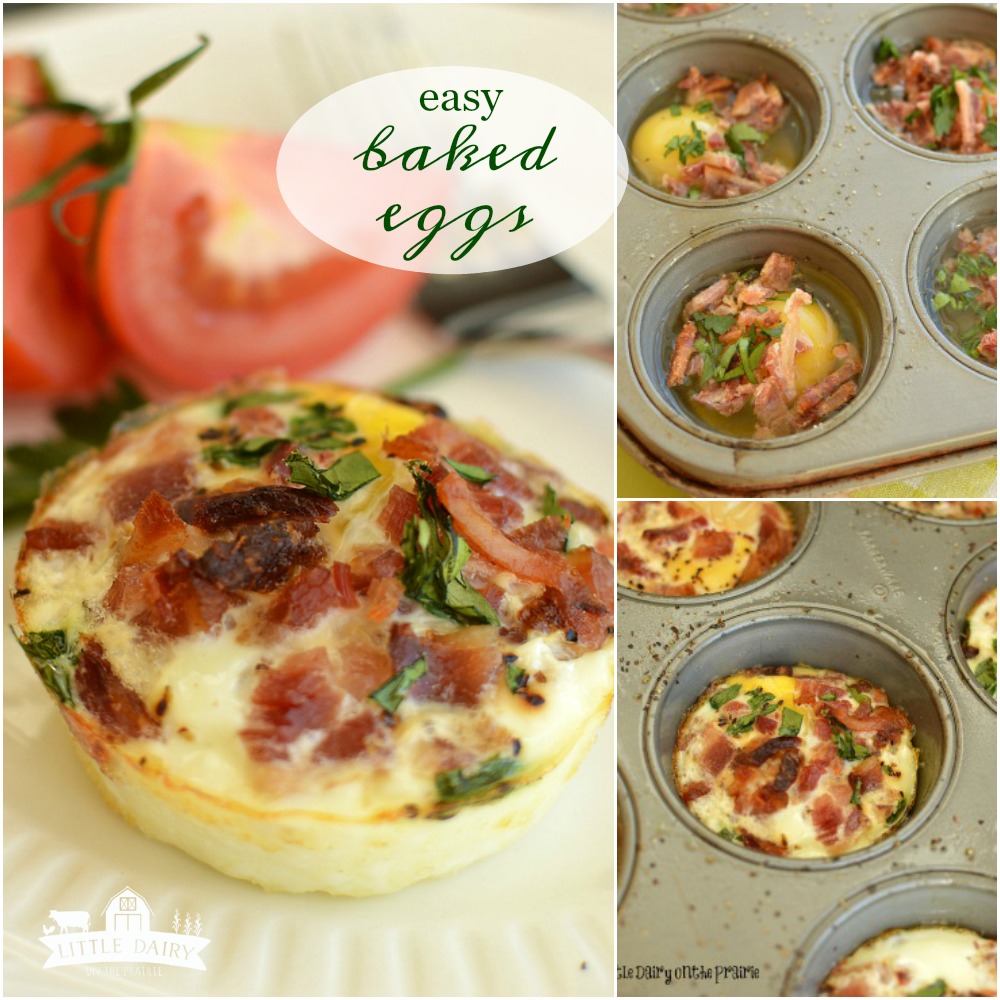 Summer time is crazy at our house. The boys never go to bed before eleven and it seems like we never go to bed before midnight. It's just so hard to go in the house when it's nice outside. It's only summer a few weeks of the year here and we don't want to miss a minute of it. It's great until morning comes. None of the boys want to get up. Justin and I still have to get up early. Breakfast is never at the same time of the day. Today it was at 10:00 a.m. Tomorrow the vet will be here which means breakfast will have to be before 7:00. You see, our summer schedule is actually NO schedule.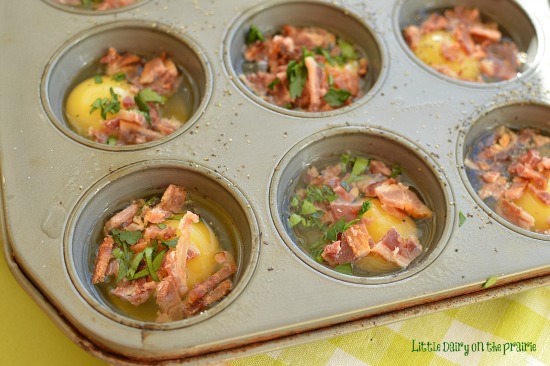 We got our chickens about a year ago, well, actually they are grandma's chickens but that is another story. Anyway, since we get to gather the eggs a few days a week we have been eating more eggs. Since I think I have a busy "NO" schedule I think I don't have time to stand in front of the stove and baby sit eggs while they cook. Sometimes in our busy "NO" schedule Justin calls me out of the blue and asks me to bring breakfast to his whole crew. That's when I whip up these baked muffin cup eggs for a few reasons.
1. I don't have to stand there and stir/watch them cook.
2. They are so quick to throw together, then I can go get ready for the day while they cook.
3. I can make LOTS of eggs at one time.
4. Everybody gets what they like on their eggs, and I know exactly what each family member likes. The employees get what they get because I don't know exactly what they like. Sorry guys!
5. I heard you can make these, freeze them, then microwave them when you need 'em.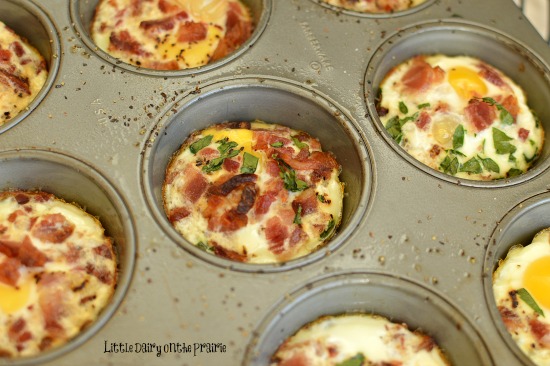 Today I used up what I already had in the fridge. I like leftovers! I chopped up a few pieces of leftover bacon, don't ask me why we had leftover bacon. I don't know how this unusual thing happened. I also had a little leftover grated cheese which I added after baking. I was dying to use some fresh parsley from my garden because I new it would take baked muffin cup eggs to the next level of pretty! And look how pretty!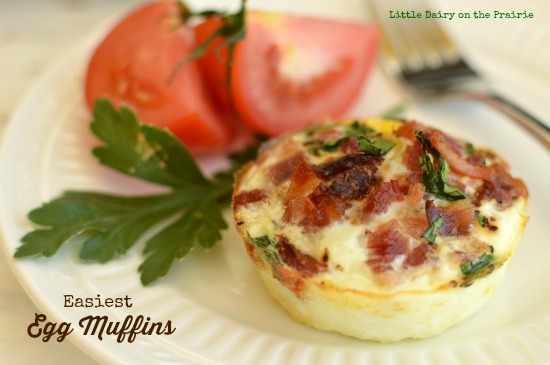 So if you have a super busy "NO" schedule summer add these baked muffin cup eggs to your rotation. They will definitely make your mornings easier!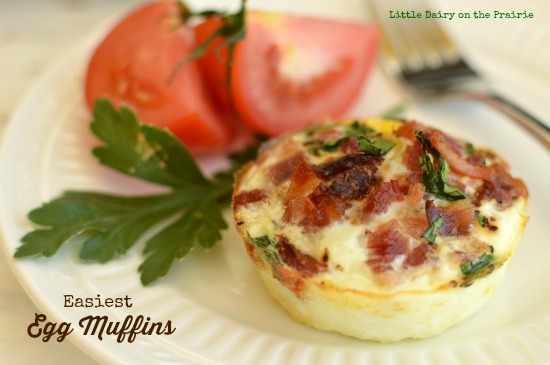 Easiest Baked Muffin Cup Eggs
An extra easy breakfast. Put eggs in oven to bake while you are getting ready for the day. Easy to customize to individual tastes.
Ingredients
eggs

OPTIONAL TOPPINGS:

chopped bacon

shredded cheddar cheese

salt and pepper

fresh parsley

sliced mushrooms

diced sweet bell peppers
Instructions
Preheat oven to 350 degrees.

Generously spray muffin tin with baking spray.

Crack one egg in muffin cup.

Top with desired toppings.

Bake for 15-20 minutes depending on how well done you want your egg cooked.

NOTE:

You can make as many or as few eggs as you would like at one time.

Eggs are perfect for using on English Muffin sandwiches.

You can add as many toppings as you would like. They may add a little extra time to total baking time.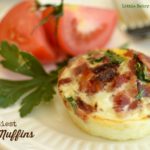 tried this recipe?
Make sure to share it with me! Leave a review or tag me on Instagram