Hi! Welcome to my little blog! You must love no-bake treats as much as I do. Well, you are in luck because today I'm sharing one of my go-to no-bake desserts. These Crunchy Bars seriously so addicting, and I bet you have all the ingredients in your pantry already!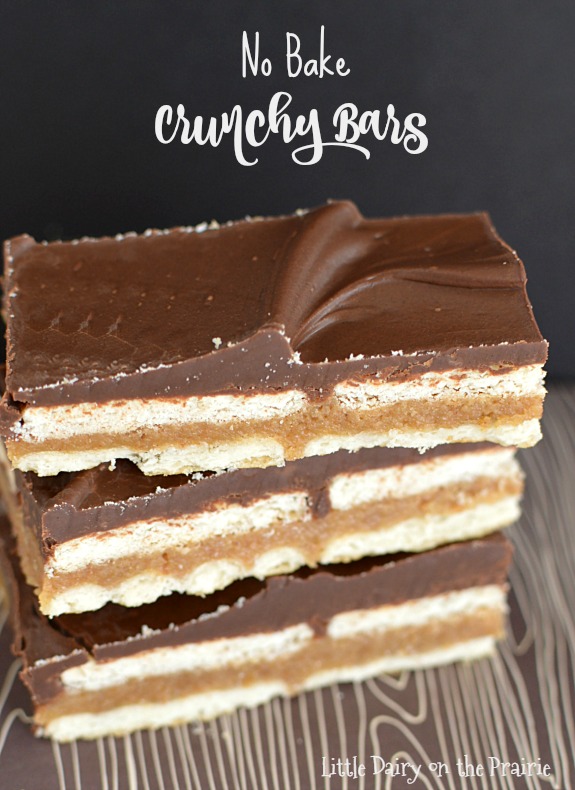 My oldest child is just starting to bring his friends around, it's actually starting to happen quite often. I think it's important to get to know your kid's friends so I don't mind, besides they are fun kids. The other day Carson and his friends were rabbit hunting and they knew I had a pan of these treats sitting on the countertop. They hunted for a while then came to the house and devoured the entire pan! It's good for me because if they wouldn't have eaten all of them, I would have! I have no self-control when it comes to salty-sweet!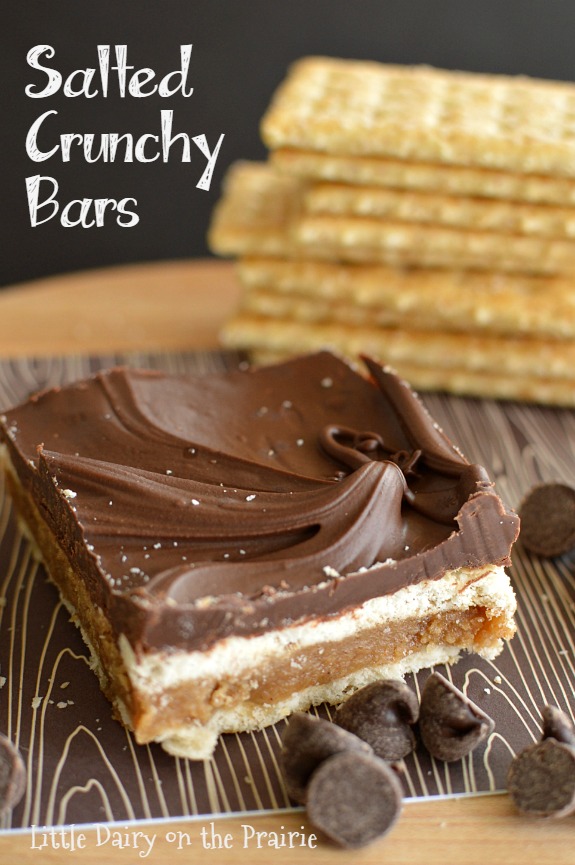 You know if it's no-bake the recipe is going to be an easy one.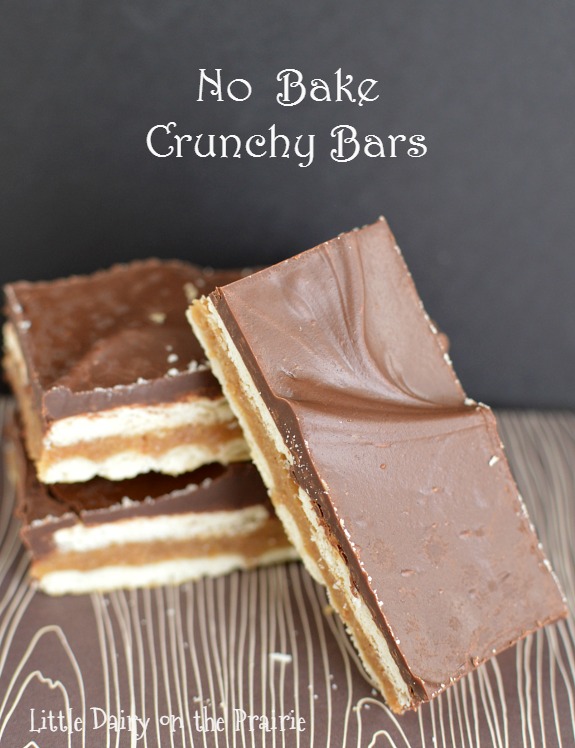 Oh my goodness, you are going to love No Bake Crunchy Bars! Since they are so fast and easy, they are perfect for my sticking in my boy's lunch boxes!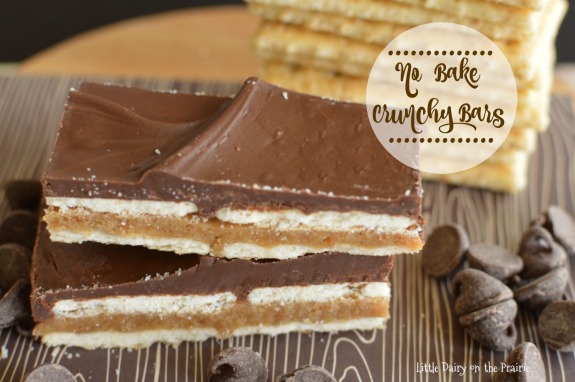 Crunchy Bars - No Bake
Ingredients
48

Club Crackers

I used wheat crackers, because I'm a healthy eater like that

1

C

graham crumbs

about 10 whole graham crackers

3/4

C

brown sugar

1/3

C

white sugar

1/3

C

milk

1/2

C

butter

3

C

chocolate chips

I used half semi sweet and half milk chocolate

Sea Salt

optional
Instructions
Line a 9x13 pan with aluminum foil. Spray with nonstick baking spray.

Line the bottom of the pan with half of the club crackers, cut if necessary to make them fit.

Add brown sugar, white sugar, graham cracker crumbs, butter and milk to saucepan. Over medium heat bring it to a boil. Constantly stir while allowing mixture to gently boil for 5 minutes.

Pour caramel mixture evenly over crackers in pan.

Set remaining crackers on top of caramel mixture.

Place chocolate chips in a microwave safe mixing bowl. Microwave at 30 second intervals, stirring after each interval, until chocolate is smooth and melted. Spread over the top cracker layer. Smooth..

Sprinkle with sea salt if desired. Trust me, it's desired!

Place cookies in the fridge for about 20 minutes to cool and set up, or leave them on the counter top for about and hour.

Cut into bars and enjoy!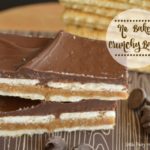 tried this recipe?
Make sure to share it with me! Leave a review or tag me on Instagram

Imagine you owned a grocery store, and people came into your grocery store and ate all the food off of the bottom shelf and then left. What would you do about it? You have to do something about it or your grocery store will go out of business because it's not feasible to provide food to bottom shelf thieves. Right?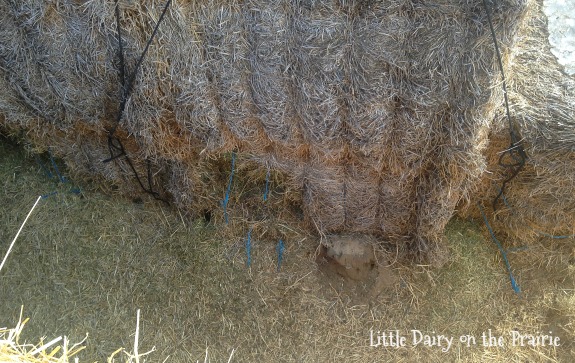 Rabbits are cute little animals that are fun to look at and watch. They are also the bottom shelf thieves on our farm. See how much of the hay on the bottom of the stack has been eaten? During the winter months when snow covers grasses in the mountains they no longer have a food source. The rabbits migrate from the mountains to the lower grounds. They find food sources here, on our property, in the lower ground. The food source just happens to be hay that we have either grown and harvested or purchased hay. We store hay throughout the winter to feed to our cattle. As you can see, rabbits devour a good portion of the bottom bales in our stacks.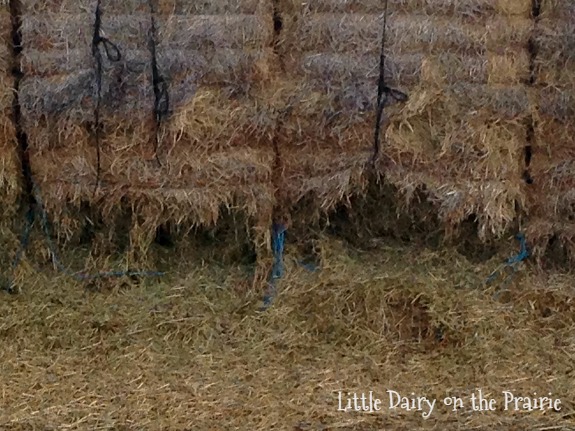 We count on having this hay to sustain the lives of our cows until the next crop is produced. Many farmers build fences to try to eliminate the rabbits from eating hay. Some farmers try to eliminate the rabbit population by hunting them. Neither method works really well but we have to try to do something. Think back to my grocery store example, you wouldn't let people eat all the groceries from your store without trying something. Yes, you try the least aggressive methods first, but when you are losing all your profit, you have to try something. Hopefully, that helps you understand why my boys hunt rabbits.