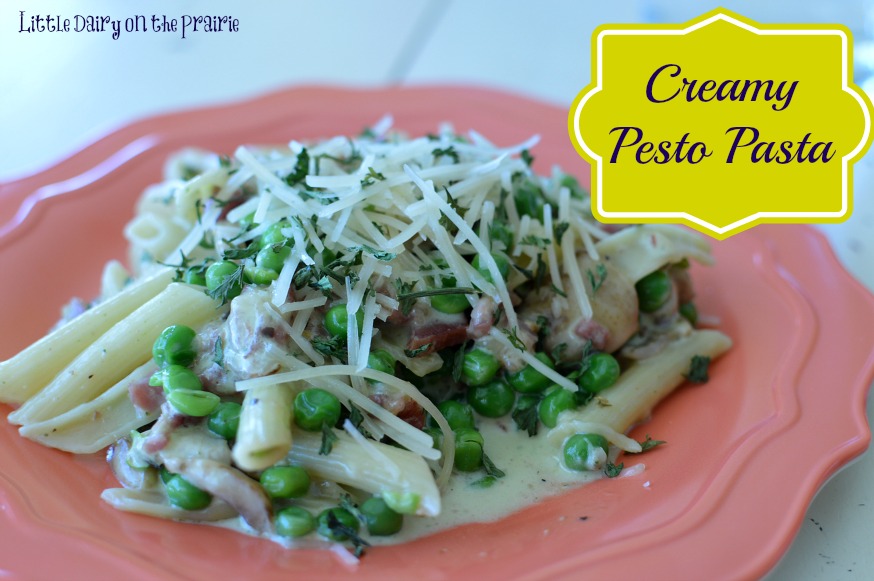 Pasta is my true love. Okay, one of my true loves. It is hard for me to make a pasta dish and have any pasta left when it is time to pull the dish together. I end up eating most of the pasta as soon as it is cool enough to start eating. Bad, I know. But it is so good. I can't be helped.
This pasta is so creamy and can be whipped together in a hurry. Especially if you have leftover bacon in your fridge. I don't know how I ended up with leftover bacon. I can't explain why I didn't eat it.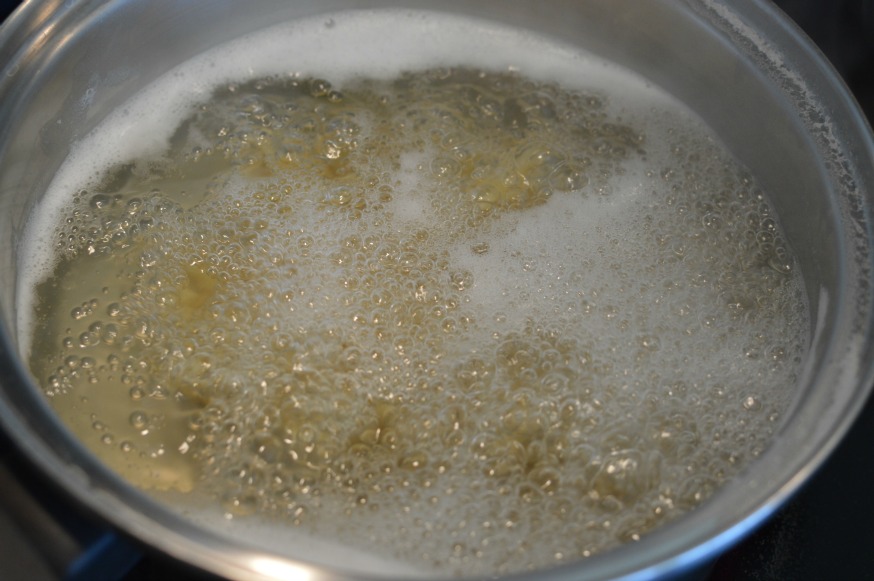 Boil some noodles according to package directions, minus two minutes.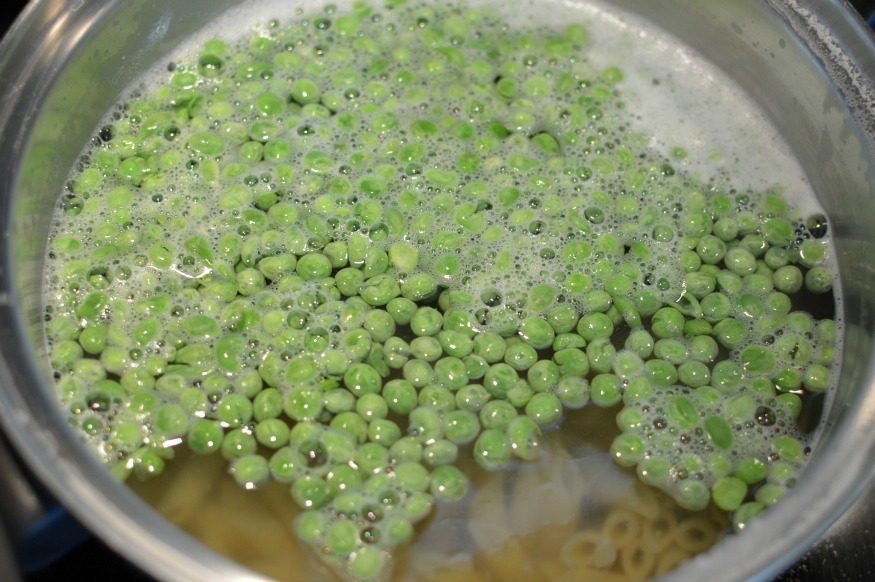 Add frozen peas and finish boiling the pasta and peas for remaining two minutes. Drain pasta and peas. Reserve some of the water if you like to be healthy.
P.S. I did NOT reserve water. It's all cream for me man. I live on a dairy.
Like I said, I miraculously ended up with leftover bacon. So fry some if you don't have it sitting around. Then dice it up.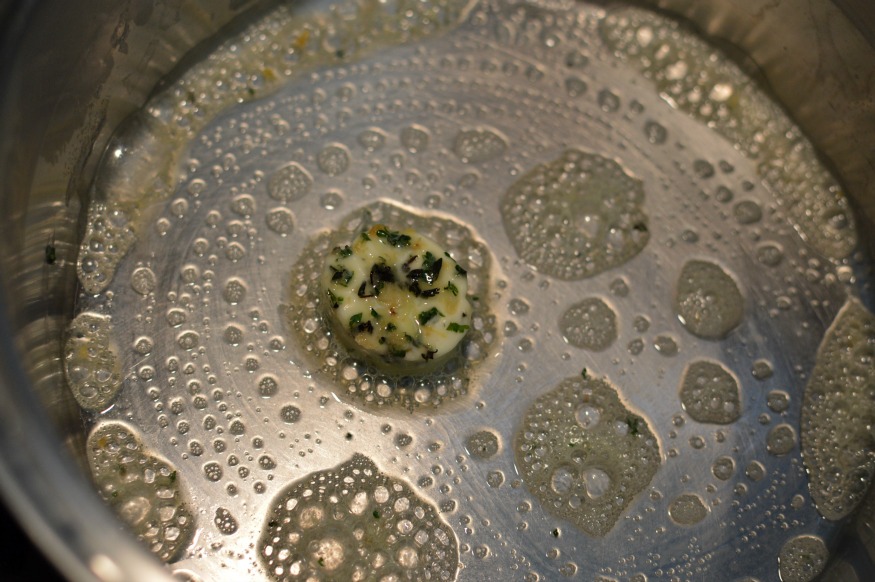 I also had some leftover herbed butter in the fridge so I used it. I just have to use up the leftovers so I have room for more in the fridge. Besides I can't stand the thought of wasting food. If you don't happen to have leftover herbed butter from when you grilled steaks, then just use butter. It will be just fine.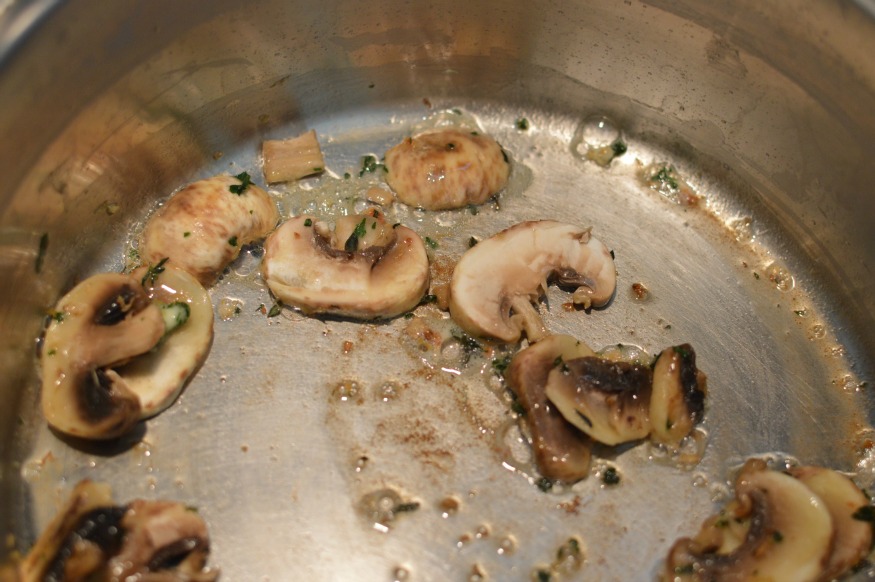 Sautee mushrooms in the butter.
Add cream and pasta water (if you are healthy). Then pesto and Parmesan cheese. Give it a good stir until the cheese is melted. Add pasta and peas into sauce. Add bacon. Toss to coat. If pasta is too thick use reserved pasta water to thin it.
Sprinkle with more grated Parmesan cheese and parsley, or basil or whatever you have around. It's still too early in the growing season to have any greens around here and I haven't been to the store in a long time. So I had to refrigerator dive until I found something. Serve and enjoy!
Creamy Pesto Pasta
Pesto perfectly flavors this creamy pasta sauce. It is perfect served with French Bread of Butter Dips.
Ingredients
12

ounces

pasta

I used penne

2

cups

frozen peas

1

cup

fried and diced bacon

1

cup

sliced mushrooms

2

Tablespoons

Butter

2

Tablespoons

Pesto

1 1/2

cups

heavy cream

or 1 cup cream and 1/2 cup pasta water

1/2

cup

Parmesan cheese

Parmesan cheese for serving
Instructions
Boil water according to package directions minus 2 minutes. Add frozen peas to boiling water and continue to boil for remaining 2 minutes. Drain pasta and peas. Reserve about a cup of water.

Fry, drain and crumble or dice bacon.

Melt butter over medium high heat. Sautee mushrooms in butter. Add cream and pasta water if desired. Add 1/2 cup parmesan cheese and pesto. Stir until cheese melts.

Add bacon, peas and pasta to the sauce. Toss to coat. Add more pasta water if sauce needs thinned.

Serve with parmesan cheese.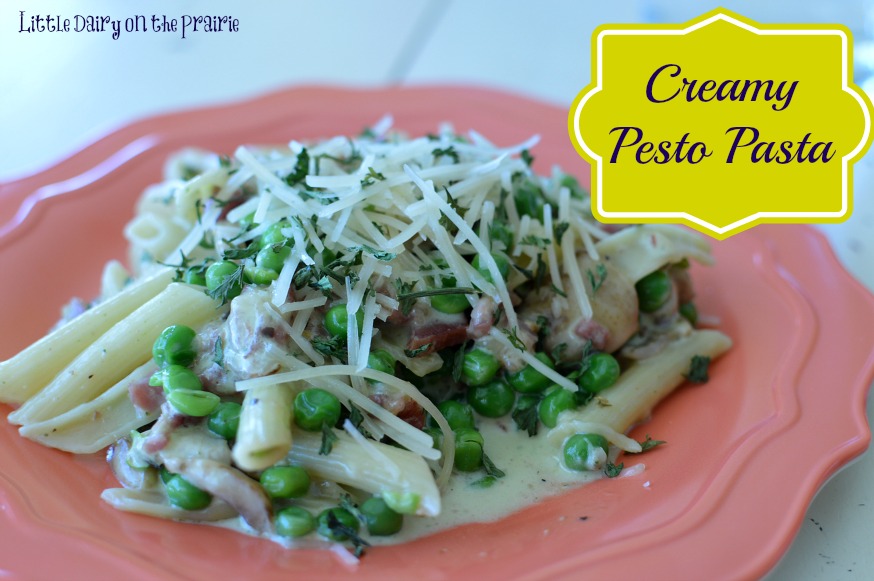 tried this recipe?
Make sure to share it with me! Leave a review or tag me on Instagram