Every bite of Cheesy Chicken Gnocchi Soup is packed with comfort! It's creamy, cheesy and hearty goodness will warm you from the outside in!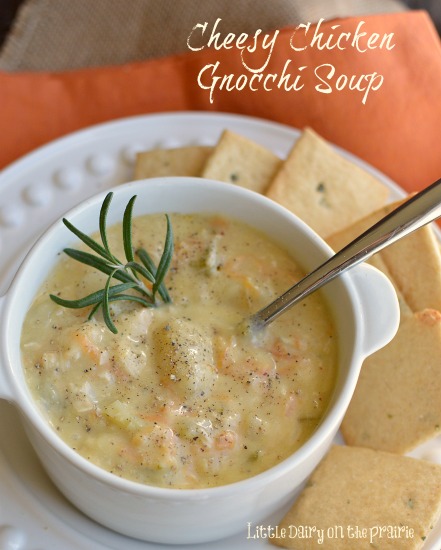 You know I have a family full of men. I'm totally outnumbered at my house. Dress up clothes consist of camo and an evening at home always ends up with at least two boys wrestling on my flowered rug. It's my life, and I love it. When it comes to planning a menu I never let my boys have a say. How's that for being a team player? Since we are all meat and potatoes kind of people it works out pretty good. Sometimes, though, I like to throw soup into the menu. I love soup! My manly boys aren't so fond of it.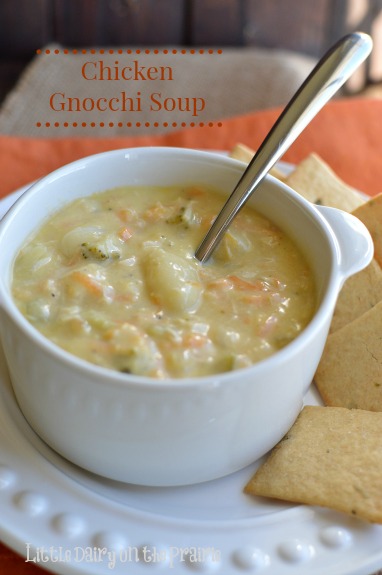 I've learned if I want my boys to eat soup without complaining I have to add lots of meat, and lots of cheese! That's all it takes to make a killer good soup! Cheesy Chicken Gnocchi Soup is, well, cheesy and packed with chicken. Even the manliest of men will love this one!
P.S. If veggies are hidden in a pot of hearty cheese and chicken the hubby and the kiddos will eat them without a complaint!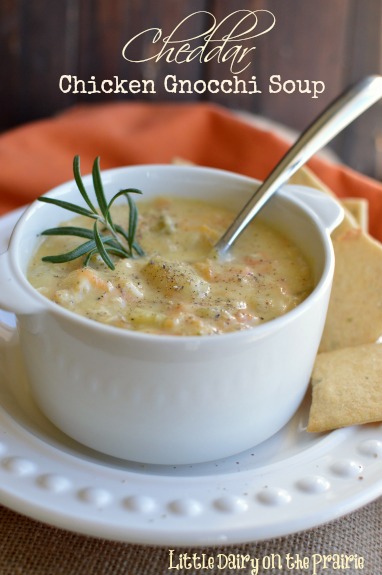 Last night it was -1 degree at my house. Even when it's really cold the cows still need to be fed, bedded, milked and watched after. The baby calves must be fed. When it's this cold even the water troughs need to be thawed. I'm grateful my men take care of all of those jobs. My manly men are happy to warm up to a hearty bowl of Cheesy Chicken Gnocchi Soup on days like this! Somehow, after all that working, they still end up with enough energy to have another wrestling match!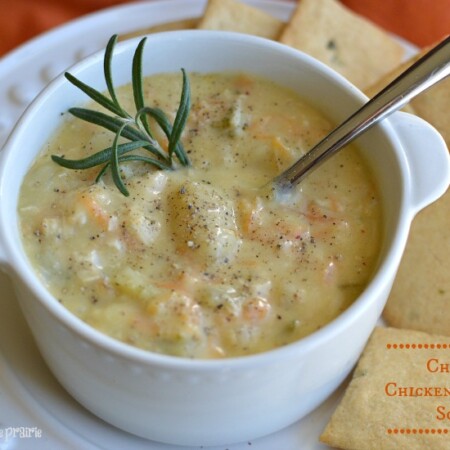 Cheesy Chicken Gnocchi Soup
Ingredients
1/4

c.

butter

1/2

medium onion

diced

2

stalks celery

diced

4

cloves

garlic

minced

1/4

c.

flour

32

oz.

chicken stock

4

c.

half and half

or whole milk

3

chicken breasts

cooked and shredded

3

carrots

peeled and grated

2

c.

spinach chopped

1 16

oz.

pkg ready to use gnocchi

1

tsp.

thyme

1

tsp.

dried parsley flakes

1/2

tsp.

salt

more to taste

1/2

tsp.

pepper

more to taste

1/4

tsp.

ground nutmeg

1 1/2

c.

cheddar cheese

grated

1

T.

sugar
Instructions
In a large stock pot, melt butter. Add onions, celery and garlic. Saute until onions are tender and translucent.

Add flour and whisk to combine. Whisk in about a cup of chicken broth. Gradually add the remaining chicken broth. Continue to whisk and simmer over medium heat until broth thickens. Add half and half return to simmer.

Add chicken, grated carrots, chopped spinach, gnocchi and seasonings. Bring to a boil then reduce heat to a simmer. Simmer for about ten minutes.

Add cheddar cheese. Stir until melted. Serve warm!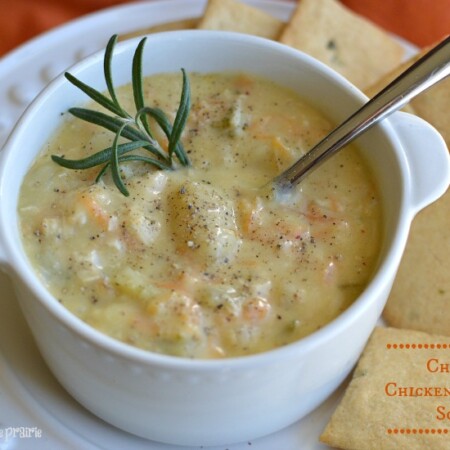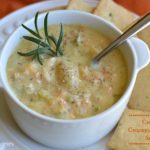 tried this recipe?
Make sure to share it with me! Leave a review or tag me on Instagram