Caramel Apple Blondies are the dessert you are going to want to make this fall! I mean really…who can resist caramel apples sandwiched between warm spiced blondies? Trust me, after the first bite you won't be able to walk away!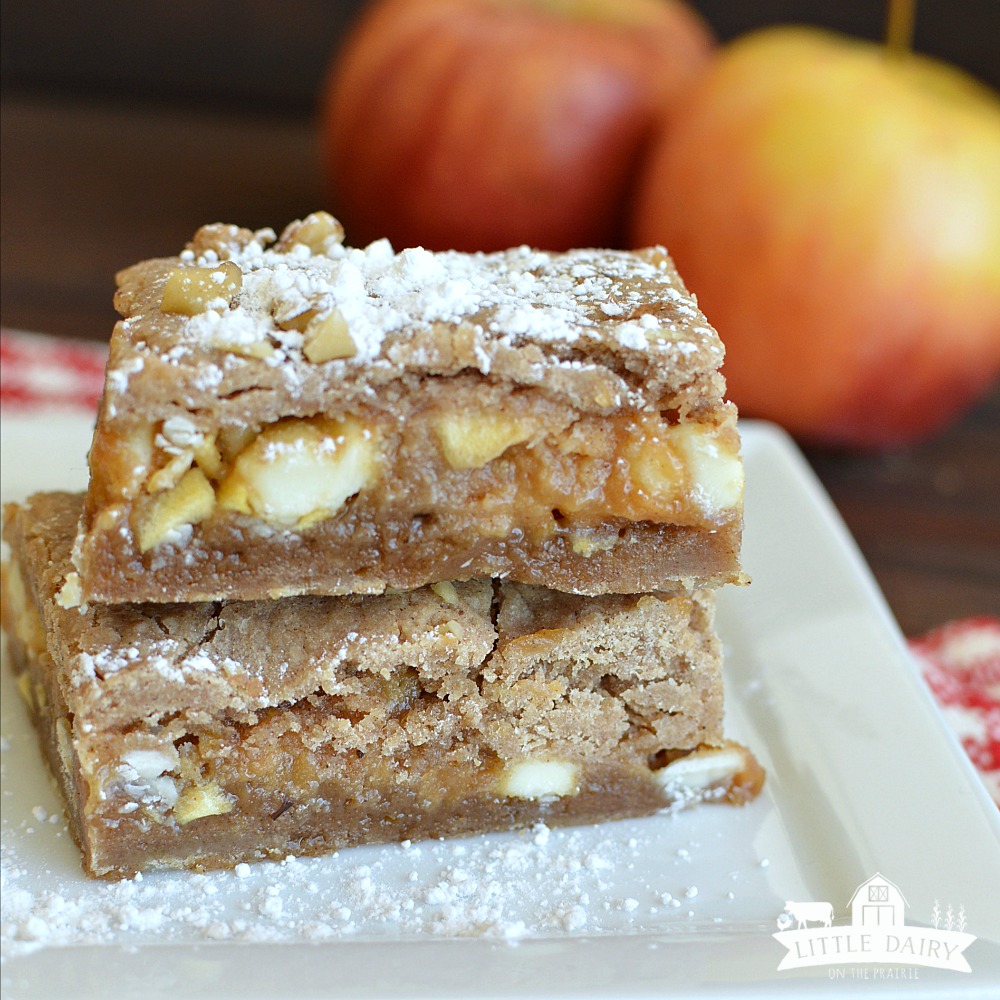 I first shared my Caramel Apple Blondie Recipe on Ella Clair Inspired last year! Blondies and brownies have a special place in my heart. They really don't even have to be fancied up. Just plain old, normal brownies are awesome all by themselves. My kids are always complaining that since I started my blog I can't just make normal brownies, or chocolate chip cookies anymore. Food blogger's minds are always thinking about a new fun spin on an old classic. We can't leave well enough alone. It's just the way we are wired. Today I'm grateful because that's how Caramel Apple Blondies came to be!
I hope you guys are all familiar with "knock you naked" brownies. Sometimes they are called caramel brownies, or probably a million other names. No matter what you call them they are delicious. You just can't go wrong with sandwiching a caramel layer between two layers of brownies.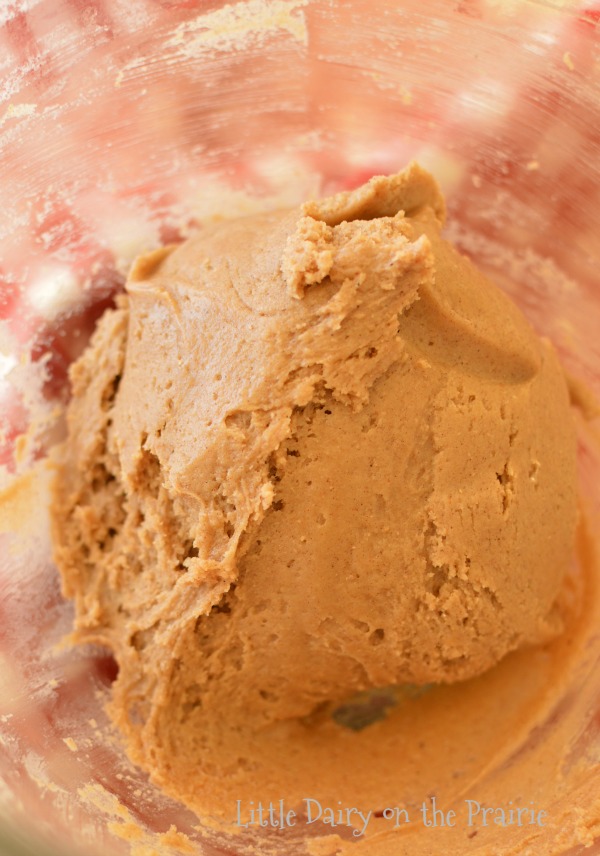 I'm not even lying when I tell you the entire time I'm jogging my mind is thinking about dessert. Sadly it's true which is probably why I have to jog in the first place! I couldn't stop thinking about knock you naked brownies…I know…I know…it's pathetic. I knew they would be deliciously morphed into a Caramel Apple Blondie version! Guess what? They are more than delicious! They are knock you naked delicious. In a good way!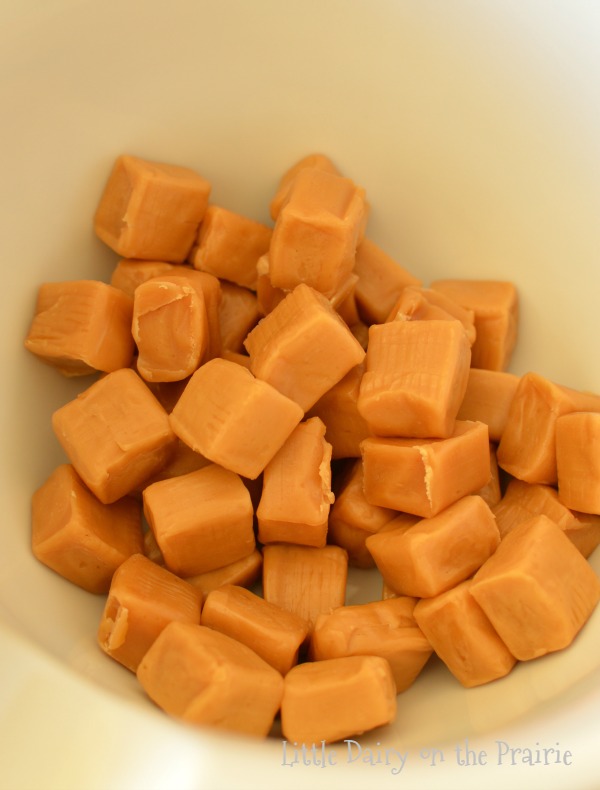 And did I mention that these are easy to make. Well, everything on this blog from S'mores Toffee, to No Bake Caramel Cookies, to my Breakfast Quesadillas are easy to make because who has time to be in the kitchen all day? Not me!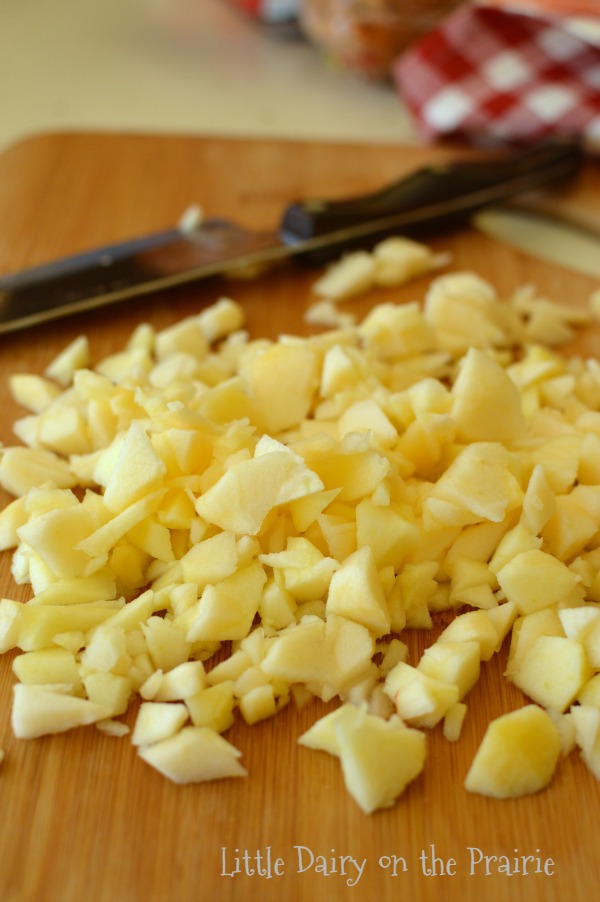 Tis the season for apple or pumpkin everything. Today apples get their turn!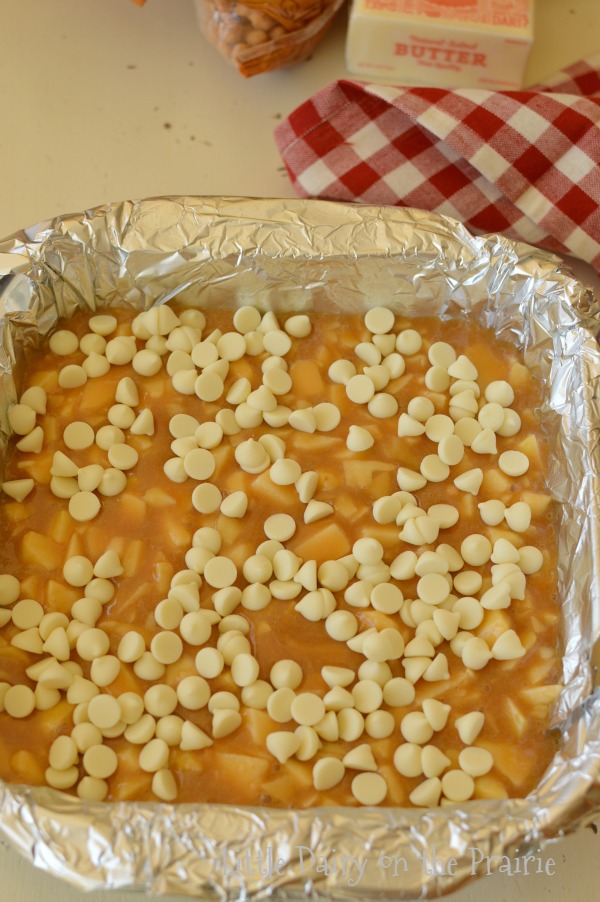 You can't look at gooey caramel apples, sprinkled with white chocolate chips and convince me you don't want a spoonful. Go ahead. I won't judge you if you don't judge me! How about that?
I happen to have a few nut haters and a few nut lovers at my house. Thank goodness that's an easy fix. Sprinkle the whole thing with nuts, or half of it, or whatever you want. No rules here.
Put that baby in the oven and wait. I'm the worst waiter in the world, not like waitress kind of waiter, like wait in line, wait for my kids to get their homework, wait for the teller at the bank, wait for cookies to bake, wait for my garden to grow, wait for date night (what's that?), wait for my kids to brush their teeth… I'm just not good at waiting. Do the dishes while you wait for these Caramel Apple Blondies to bake, it'll make you feel productive while you wait!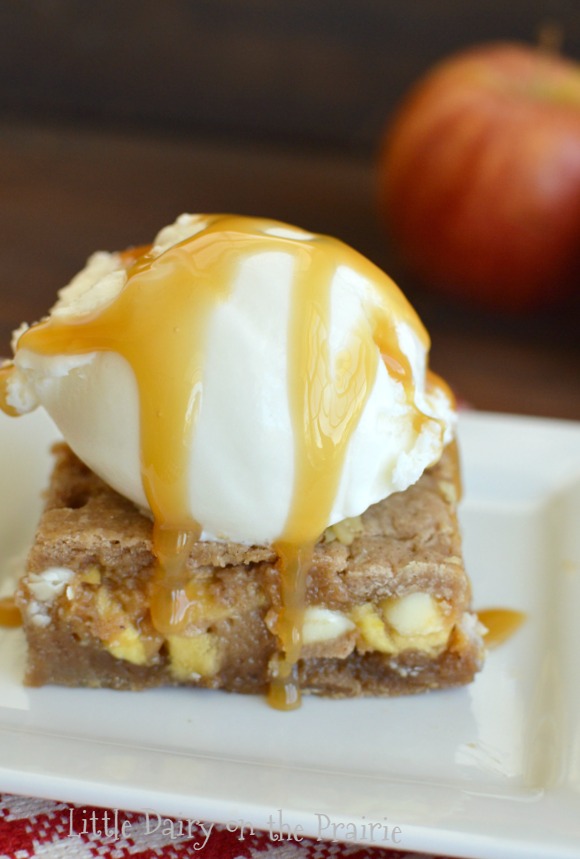 If you have enough patience to wait just a little longer, let the blondies cool until they are just warm. It will give the caramel a chance to set up just a little.
I love these served with a sprinkling of powdered sugar. My boys, however, enjoy their blondies with vanilla ice cream and a drizzle of caramel sauce. Okay I admit, more caramel never hurt anything! These things really are worth the wait. They are worth jogging for. Pretty much just make them because they are totally worth it!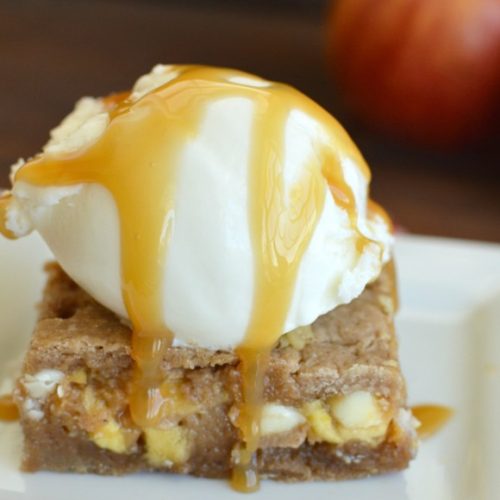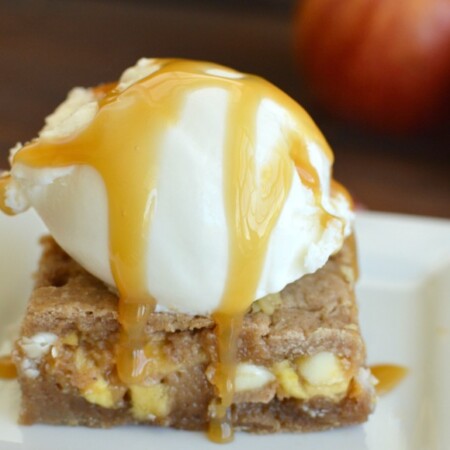 Caramel Apple Blondies (Easy)
Caramel apples sandwiched between two layers of warm spiced blondies. Serve warm with vanilla ice cream for a perfect fall dessert!
Ingredients
For the Blondies:
1/3

cup

evaporated milk

18.5

ounce

spice cake mix

½

cup

butter

melted
Caramel Apple Layer
1/3

cup

evaporated milk

60

caramels

unwrapped

½

cup

apples

½

cup

white chocolate chips

½

cup

chopped walnuts

optional
Instructions
Preheat oven to 350 degrees.

Mix 1/3 cup evaporated milk, cake mix, and butter together. Dough will be stiff. Press half of the mixture in the bottom of a foil lined or greased 9 x 9 baking pan. Bake for 8-10 minutes. (Reserve the other half of the mixture for the top layer.)

While cake is baking, add caramels and milk to a microwavable mixing bowl. Microwave for 30 seconds, at half power. Continue to microwave in 30 second increments until caramels are melted and smooth. Add apples to caramel mixture. Stir.

Pour over first baked layer. Sprinkle with white chocolate chips.

Mold remaining blondie dough into a thin sheet and set over caramel layer. It's okay if it doesn't completely cover the caramel, or if it doesn't look pretty. Everything will even out while it's baking and life will be good again! Sprinkle walnuts over this layer if desired.

Bake for 20-25 minutes. Let cool a little and sprinkle with powdered sugar if desired.

Serve warm with vanilla ice cream and additional caramel if desired!
Notes
Serve with vanilla ice cream and caramel sauce!
Nutrition
Calories:
448
kcal
|
Carbohydrates:
58
g
|
Protein:
8
g
|
Fat:
22
g
|
Saturated Fat:
9
g
|
Trans Fat:
1
g
|
Cholesterol:
61
mg
|
Sodium:
433
mg
|
Potassium:
288
mg
|
Fiber:
1
g
|
Sugar:
39
g
|
Vitamin A:
407
IU
|
Vitamin C:
1
mg
|
Calcium:
222
mg
|
Iron:
1
mg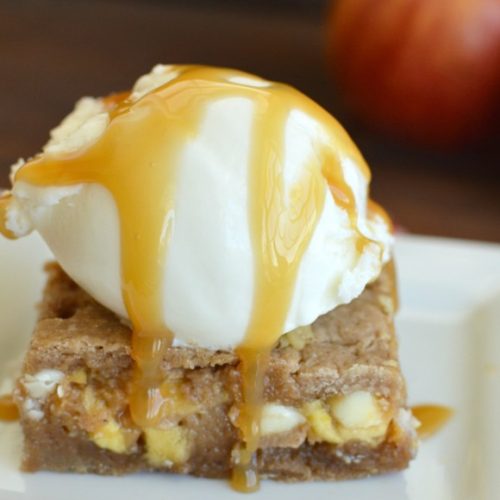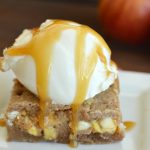 tried this recipe?
Make sure to share it with me! Leave a review or tag me on Instagram