BLT Pizza is the pefect quick and easy summer pizza! It's a fun new twist on a classic you've probably already fallen in love with! You are going to fall head over heels for every layer from the perfect pizza crust, to the savory cream cheese layer, to the diced tomatoes, bacon, and shredded lettuce piled on top! Oh ya, and adding a good layer of cheese never hurt anything either…this is pizza afterall!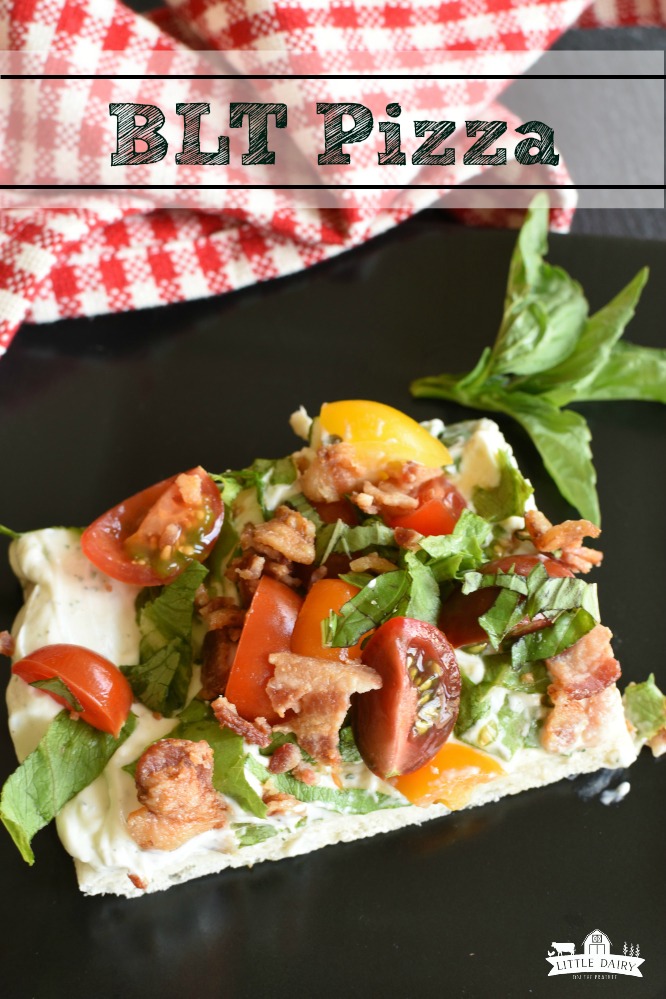 I impatiently wait all summer long for my tomato plants to start producing ripe, juicy tomatoes! There is just nothing like picking a vine-ripened, red tomato straight from the garden and eating it right away! Once my tomatoes are ready we start eating a BLT for breakfast, lunch, and dinner! They are exactly what summer should taste like!
BLT Pizza is such a fun spin on that sandwich we have fallen in love with! We enjoy it served as an appetizer or as a quick lunch.
You've got to make this SOON because there is no comparison to garden, vine-ripened tomatoes! I used a mixture of yellow, orange, and red cherry tomatoes but you can use any combination you like. I think the cherry tomatoes hold up a little better though.
BLT Pizza is really simple to make. The crust is extra easy since I use a loaf of Rhodes Frozen Bread. Let a loaf of bread rise according to package directions. Press dough in an 11″ x 17″ pan. You can use a pizza pan too if you'd rather.
For the rest of the instructions and the full BLT Pizza Recipe visit Rhodes Blog.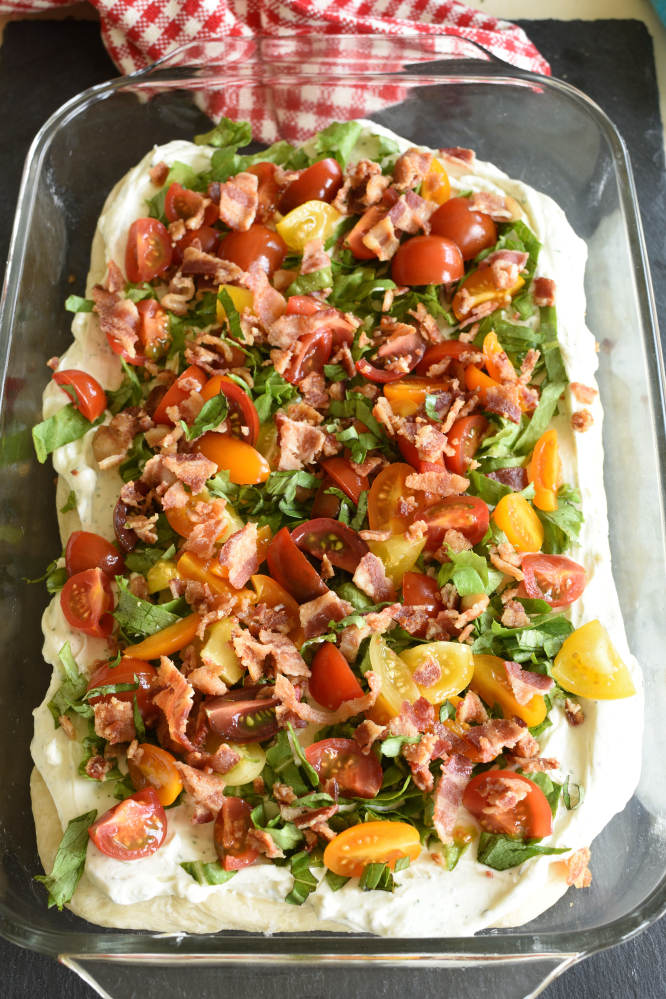 BLT Pizza is the perfect way to enjoy all the fresh flavors of summer! Red and yellow tomatoes are gorgeous along with bright green lettuce too.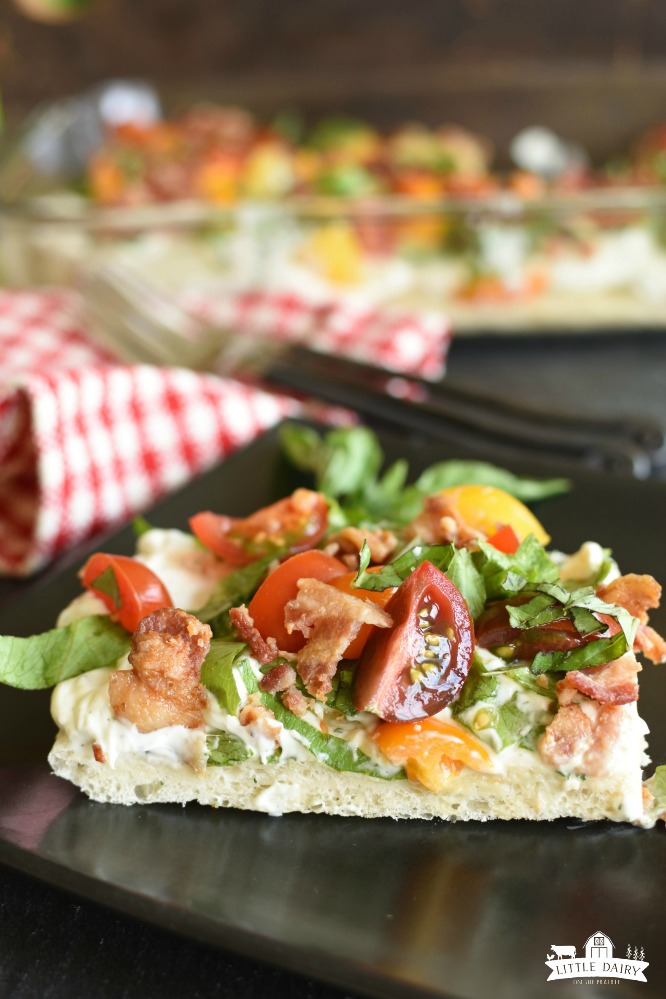 BLT Pizza is one of those recipes you can make and bring to potlucks, picnics, parties, tailgating, or for a simple lunch at home. It's fantastic served with soup or salad or as an appetizer. My kids even like eating it for a little snack! I think you are going to fall in love with it regardless of when you decide to eat it!
For the full printable recipe and instructions go to Rhodes Blog!