Make Ahead Thanksgiving Recipes are the kind of easy recipes that make hosting Thanksgiving dinner doable! We've got you covered from make ahead side, salad, dessert recipes and more!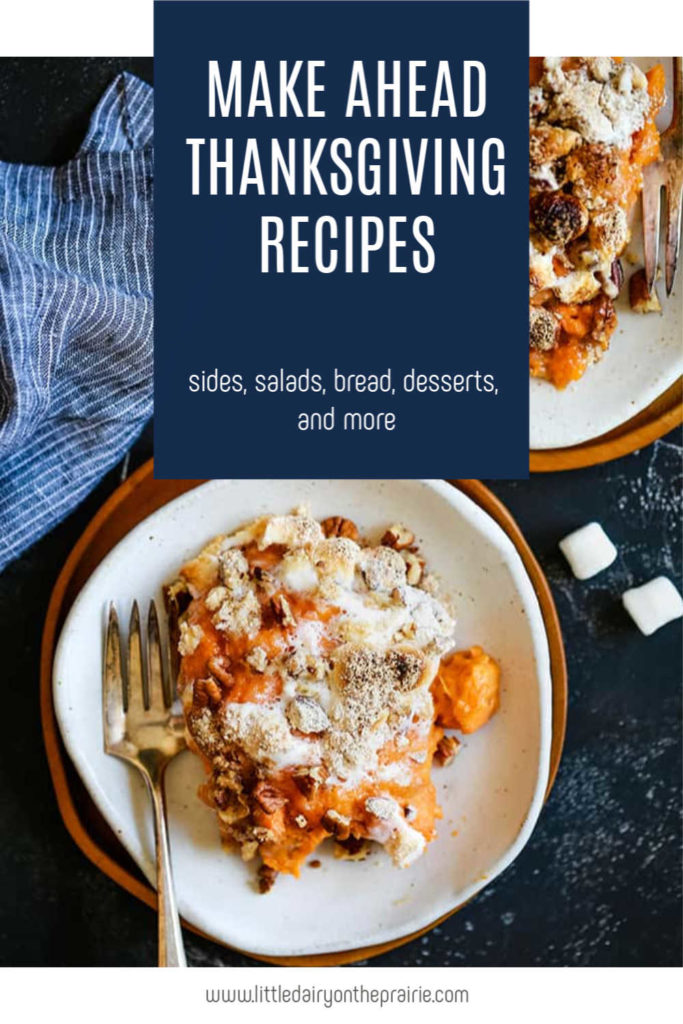 Thanksgiving make ahead recipes are the BEST way to keep your sanity and to be able to enjoy your holiday this year!
The minute our company shows up I'm ready to ditch the kitchen and join the fun and party with everyone else!
When you're hosting you already have a million things on your to-do list; changing sheets, cleaning bathrooms, and just making sure everyone feels at home.
Don't leave making Thanksgiving dinner to the last minute this year. Make everything a day or two early this year and go take a hot bubble bath before the company arrives instead of being stuck in the kitchen!
Thanksgiving Sides Recipes
Make Ahead Thanksgiving Dessert Recipes