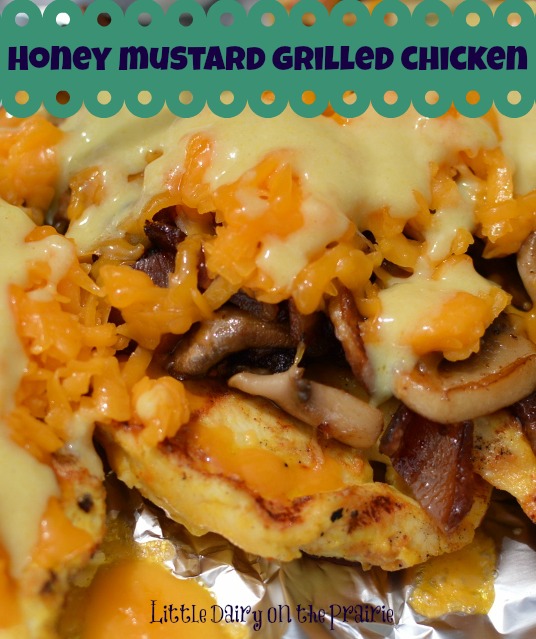 I can't tell you how delish this chicken is. I would be happy eating this chicken at least once a week for the rest of my life. I love bacon. I love melted cheese. And I love sautéed mushrooms. And I love honey mustard. So there you have it. I love Honey Mustard Grilled Chicken. I bet you will too. Seriously, who wouldn't?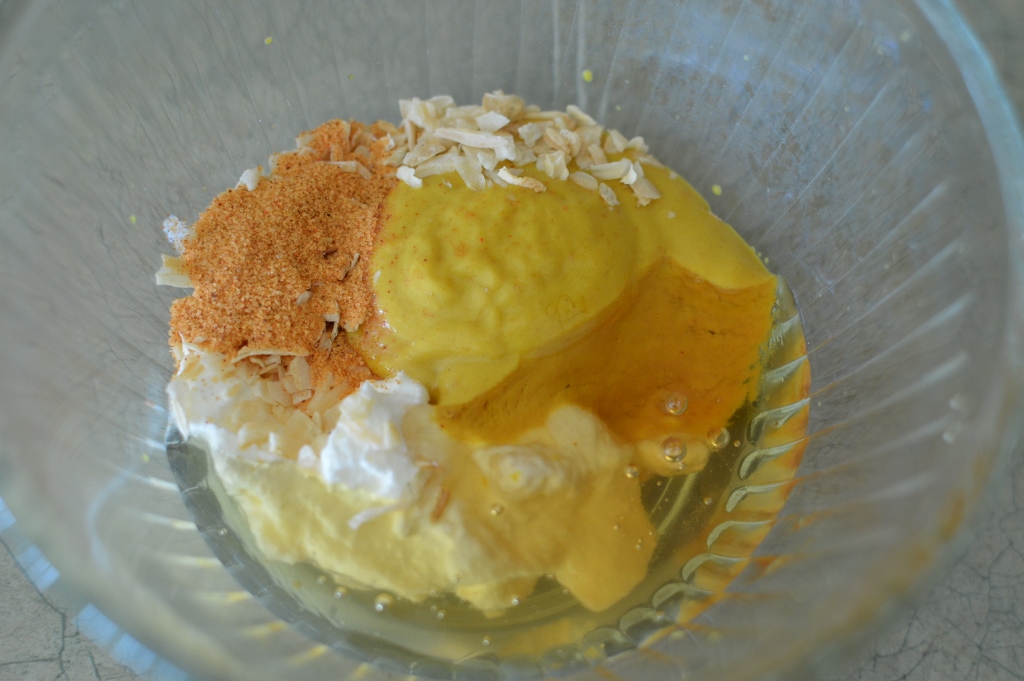 Make a marinade by mixing honey, mustard, season salt, Greek yogurt, season salt and dehydrated onions together.
Season chicken with season salt. Then pour honey mustard marinade all over the top.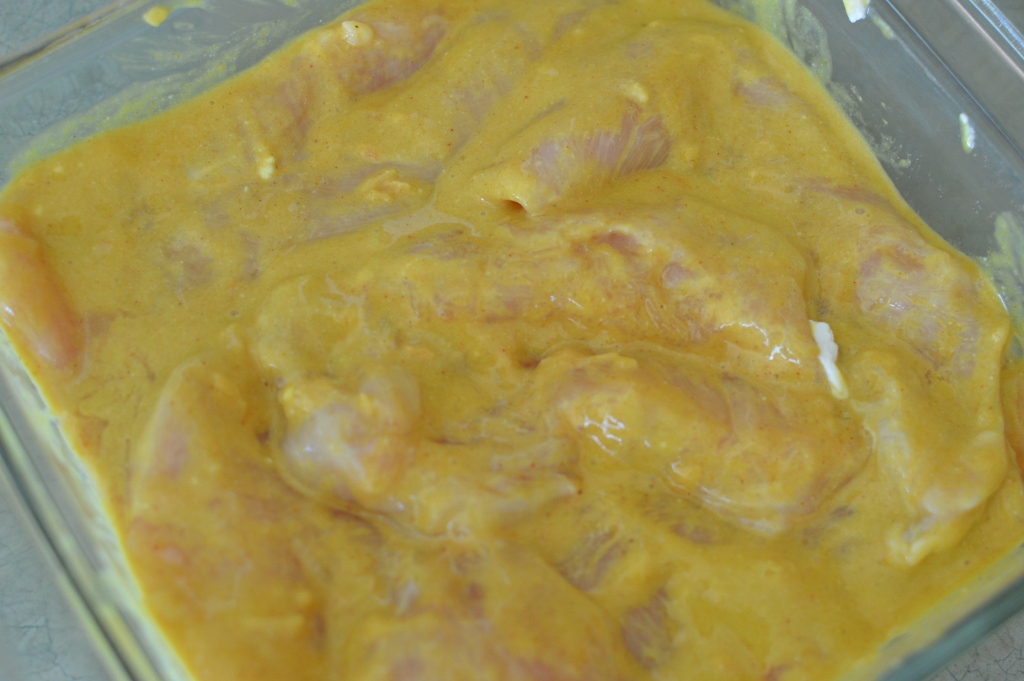 Smear it all around. I know "smear" isn't a very appetizing word. But that's what you do. Let set in the fridge for about three hours.
Make a sauce for the chicken by mixing Dijon mustard, regular mustard, Greek yogurt, honey, lemon juice and onion powder together. Let all those ingredients get used to each other while they sit in the fridge for awhile.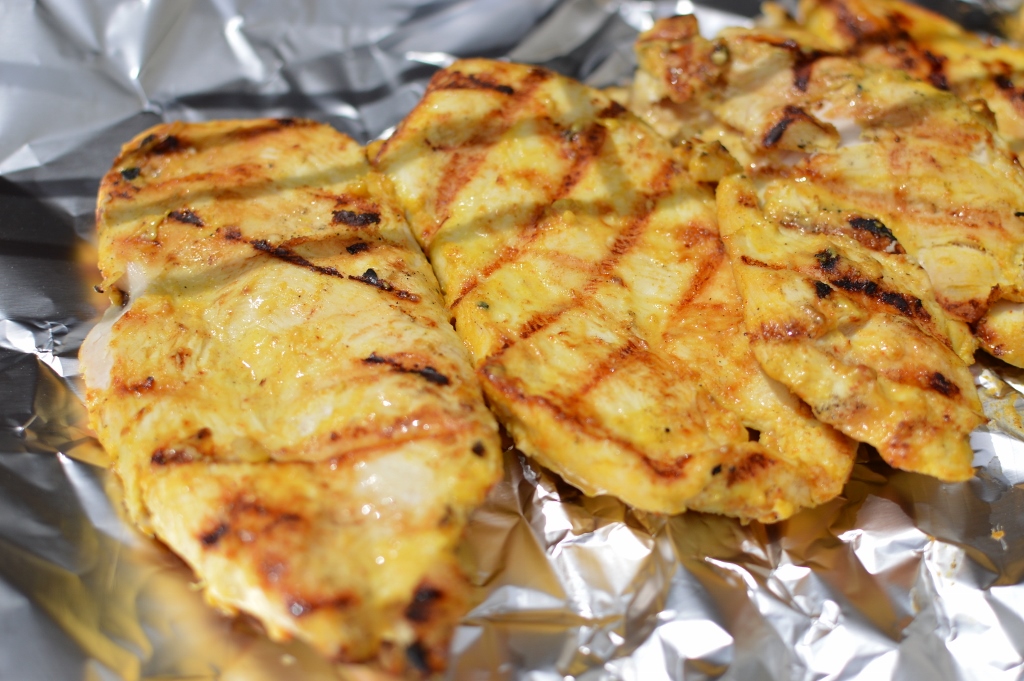 Grill chicken over medium high heat until chicken is cooked through. 165 degrees is the recommended temp for chicken.
I'm still not so good at remembering to take pic's of every step. I can't help it. Justin came in and wanted to eat, right now. So I had to hurry, and it messed me all up. It is all his fault.
So I will tell you what I did while I was all messed up. I sliced some mushrooms. I diced some bacon. Then I fried the bacon until it was almost done. Then I added mushrooms and a little black pepper. I continued frying until the mushrooms were done.
Ok. You are all caught up. I pulled myself together and took pictures of the rest.
Lay a piece of aluminum foil on the grill and set grilled chicken on top of it. Then spoon bacon and mushrooms over each piece of chicken. Oh mercy, I could pick all of that bacon off of the chicken and eat it. And tell the boys that this recipe only calls for mushrooms. But I was nice and shared the wealth.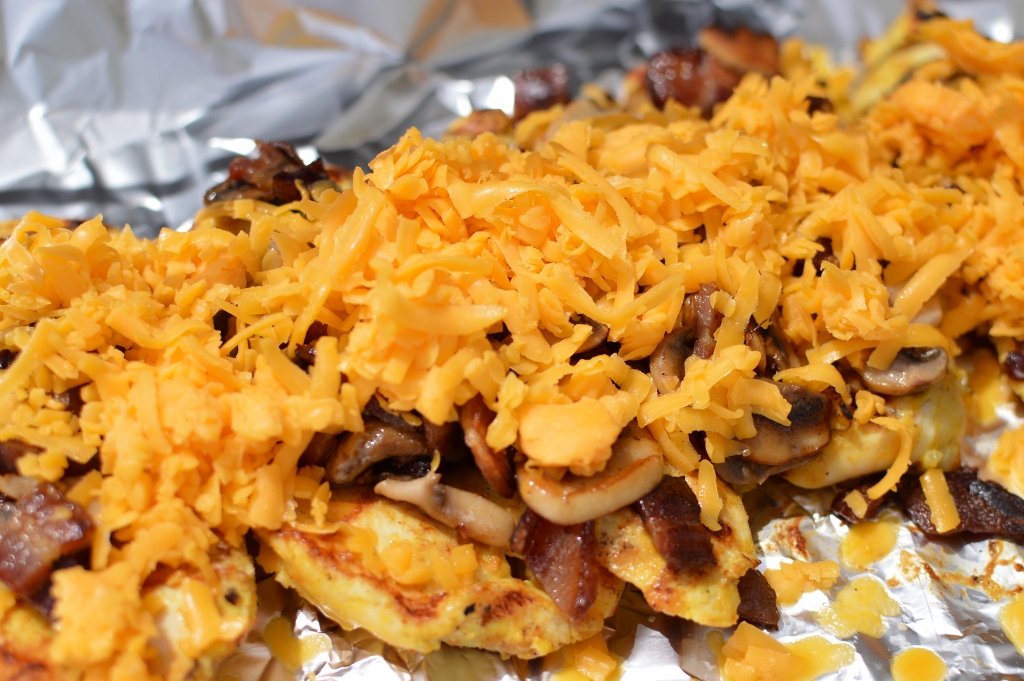 Add grated cheese to the top of each piece of chicken.
Spoon a little mustard sauce over the top of the grated cheese. Then close the grill and let it all melt together. Just for a minute.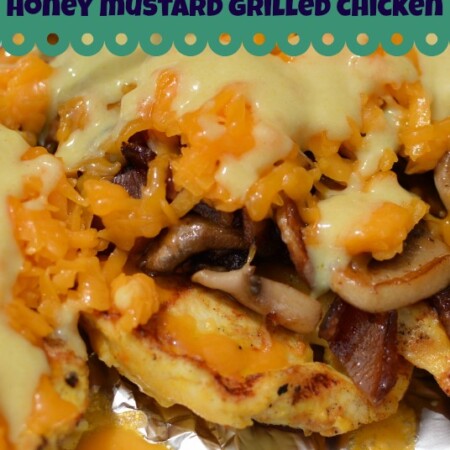 Honey Mustard Grilled Chicken
Honey mustard marinade creates a sweet and tangy flavor for grilled chicken. Topped it off with bacon, mushrooms and honey mustard sauce to create the perfect grilled chicken.
Ingredients
6

pieces

of boneless skinless chicken breasts

season salt

Marinade:

1/3

cup

yellow mustard

1/4

cup

honey

3

Tablespoons

Greek yogurt

1

Tablespoon

dehydrated onion

1/2

teaspoon

season salt

Honey Mustard Sauce:

1/2

cup

Greek yogurt

3

Tablespoons

yellow mustard

1

Tablespoon

Honey Dijon mustard

1

Tablespoon

lemon juice

1/2

teaspoon

onion powder

Toppings:

Bacon

diced

Mushrooms

sliced

1 - 1 1/2

cups

grated cheddar cheese
Instructions
Sprinkle season salt over chicken breasts.

Mix yellow mustard, honey, Greek yogurt and onion together to make marinade. Spread over chicken. Refrigerate for about three hours.

Mix yellow mustard, Dijon mustard, lemon juice, yogurt, onion powder, season salt and honey together to make a sauce.

Grill chicken over medium high heat. Grill 8 minutes on each side or until internal temperature has reached 165 degrees.

Fry bacon over medium high heat. When it is almost crispy add sliced mushrooms. Continue frying until mushrooms are sautéed. Drain excess bacon grease.

Lay aluminum foil over the grates of grill. Set chicken on top of foil. Spoon bacon and mushrooms over chicken. Sprinkle with grated cheese. Spoon honey mustard sauce over chicken.

Let rest for 10 minutes before serving. Serve with honey mustard sauce to dip in.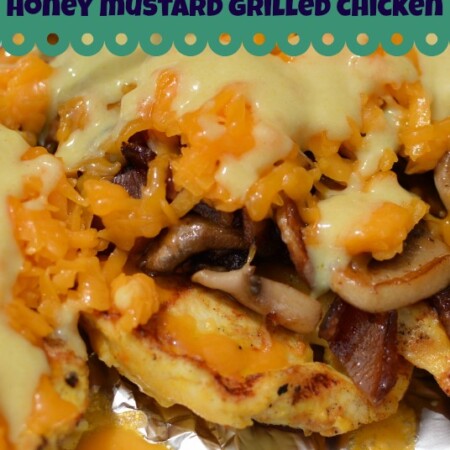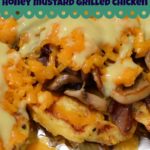 tried this recipe?
Make sure to share it with me! Leave a review or tag me on Instagram