Cinnamon Roll Scones are everything you love about warm cinnamon rolls and golden scones in one yummy bite! There's something magical about a warm golden brown, fluffy, cinnamon-filled piece of fried bread all drizzled with icing!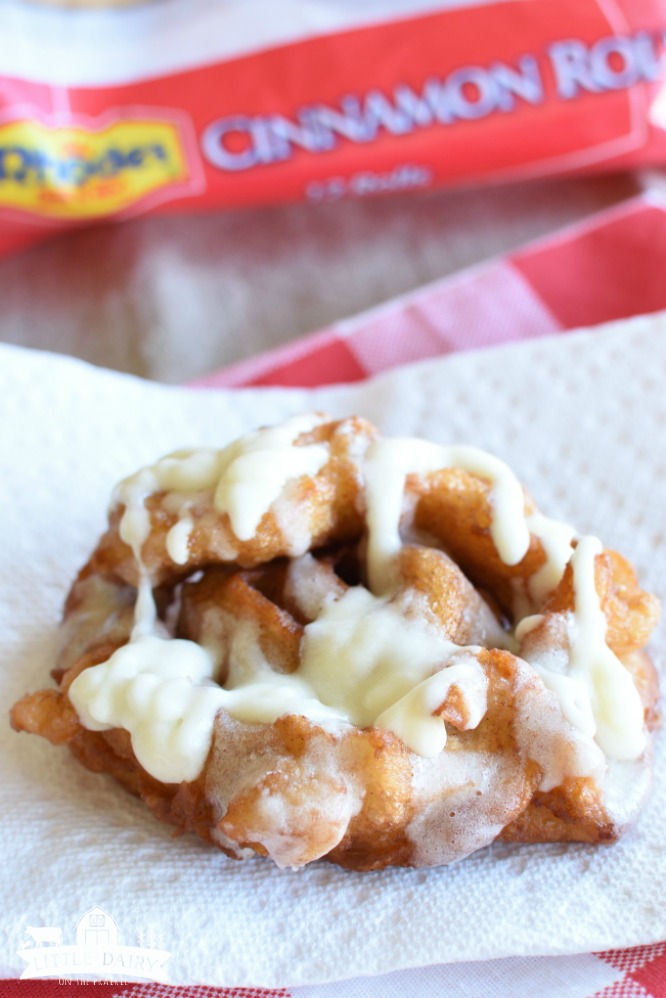 Does anyone else start craving fair food this time of the year? My boys raise pigs to show at our county fair. It's always a fun, and super busy week.
We have to go to the fairgrounds every day to water and feed the pigs. We can't help ourselves and end up trying fair food every single time we go down there!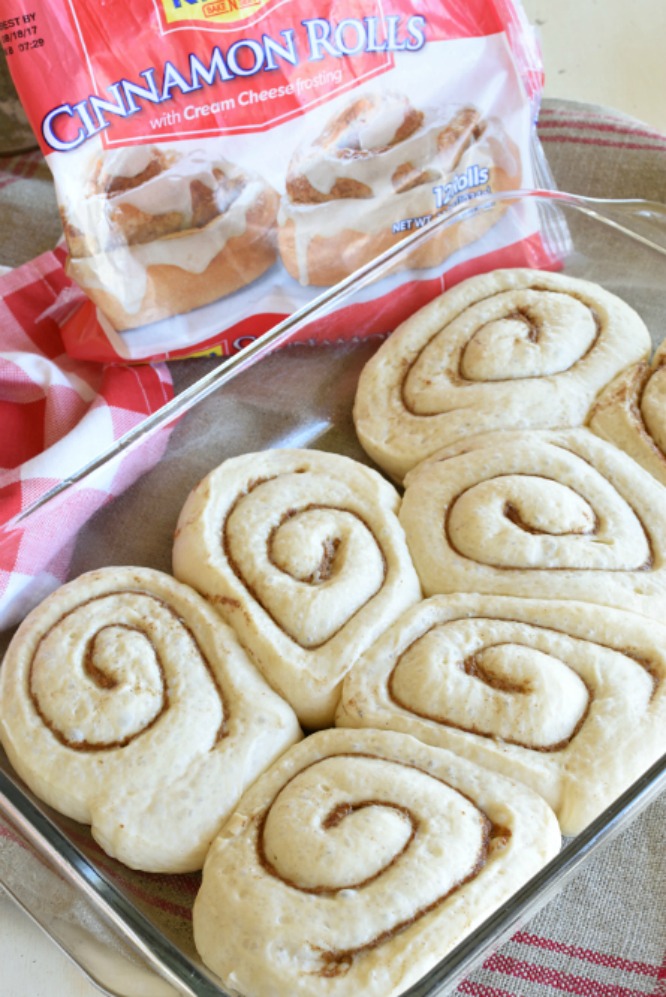 Of course, all the food is delicious but it's the scones that I can't quit going back for! Everyone else must feel the same way because the line is always long!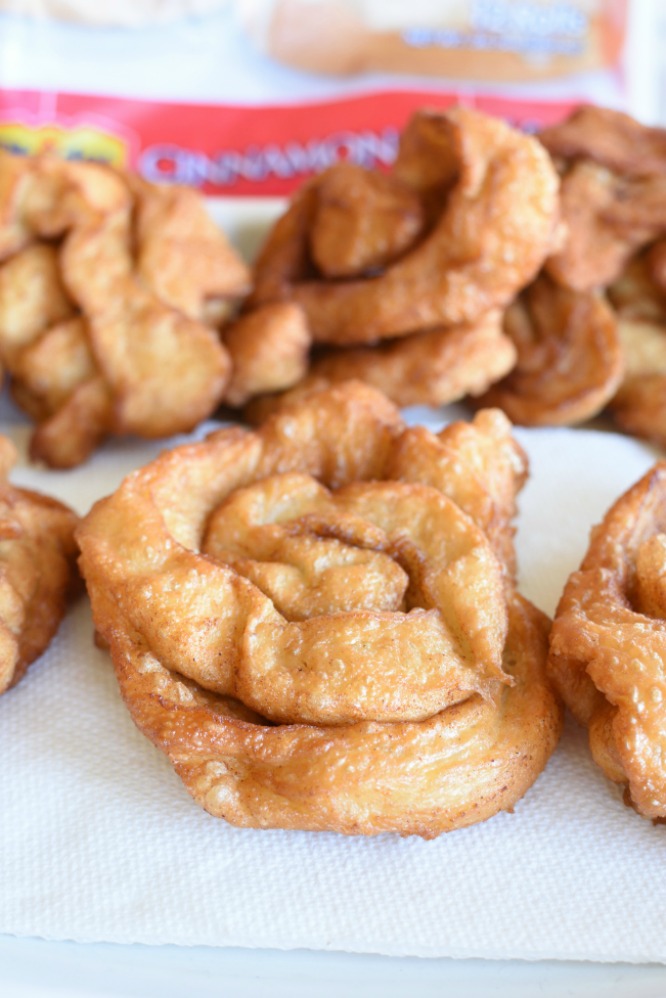 No need to wait for the fair to get your scone fix anymore! Cinnamon Roll Scones begin with frozen Rhodes Cinnamon Rolls which means they are super quick and easy to make.
Cinnamon Roll Scones are one of my family's favorite camping foods! Since they really only require two ingredients and a few minutes of time they are easy to pack, easy to prepare, and always a huge hit with the whole family!