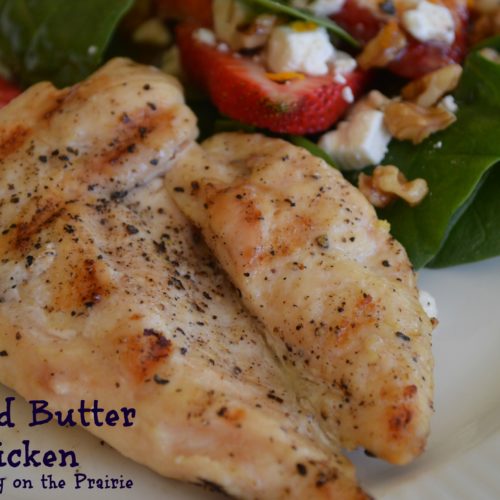 Print
Grilled Butter Chicken
Grilled butter chicken is a savory chicken that includes only a few ingredients. It is perfect for your summer barbeque rotation.
Boneless skinless chicken breasts

Olive Oil

Kosher Salt

Freshly Ground Black Pepper

Lemon Pepper

Melted Butter
Cut chicken breasts to make cutlets. Lightly rub with olive oil. Use just enough oil to help the seasonings to stick.

Generously season both sides of chicken cutlets.

Grill over medium/high heat for 8-10 minutes on each side.. Baste chicken with melted butter before flipping chicken the first time and again after flipping.

Chicken should be cooked to and internal temperature of 165 degrees.

Let rest for five minutes before serving.