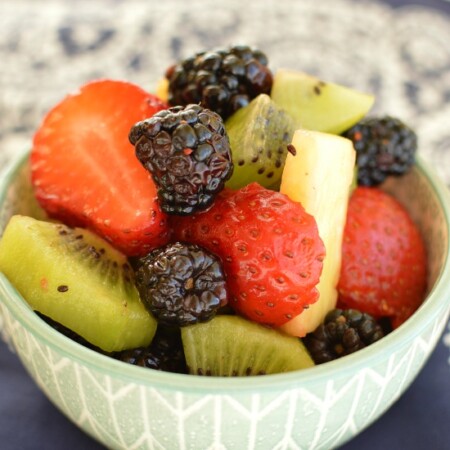 Print
Perfect Fresh Fruit Salad
Not only is does this Perfect Fresh Fruit Salad look like eye candy, it tastes ever better than candy too! It has just the right amount of sweetness while allowing all the fresh fruit flavors to shine!
Cut fruit into bite sized chunks. Choose whatever kind of fruit you love. When I'm choosing fruit for a salad I like to use 3-5 different kinds of fruit and try to use contrasting colors.

Add fruit to a large bowl.

Sprinkle powdered sugar over fruit. Add lime juice and zest, and vanilla.

Gently toss to coat. Let sit for at least 15 minutes.

Serve of refrigerate covered until serving time.